Eat, Drink, and be Scary – All While Being Safe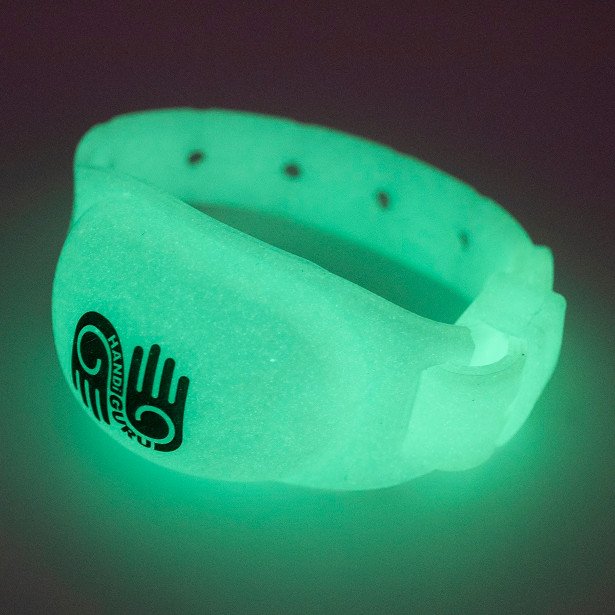 October, the month of pumpkin spice and everything nice, costumes, trick-or-treating, and gatherings, but for 2020 the uncertainty of holiday planning is weighing on many of us. No matter what you're planning, everyone should have the same goal in mind, safety; safety for ourselves and for our children. Taking preventative measures in a fun, colorful way, HandiGuruTM provides sleek, wearable protection from germs, sun, and other outdoor elements, giving families and individuals extra peace of mind when they leave home.
Though Halloween may look different for most, HandiGuru is a great accessory to add to any costume this year. The real scare this year is putting your family and friends in harm's way,
Developed by Santa Barbara-based artist and innovator Benjamin Anderson, HandiGuruTM is a lightweight, refillable wristband designed to carry a variety of gels and lotions for easy, on-the-go access. Currently available in 11 different colors, including '80s Neon' and 'Cotton Candy', HandiGuruTM has also just released a 'Glow in the Dark' version for Halloween adventures.
"In light of the Coronavirus pandemic, guarding against germs is more important than ever," explains Anderson. "With HandiGuruTM, the protection my family needs is always right at our fingertips, giving us peace of mind whenever we leave home."
To use, load any gel or lotion into HandiGuru'sTM self-sealing compartment with the help of the applicator bottle (included with purchase). When it's time to reapply, simply squeeze the silicone band to release the desired amount of product – no mess, no hassle, no worries.