THE EDGY VEG
Carnivore-Approved Vegan Recipes
Vegans in a world of quinoa & kale that refuse to go with the grain.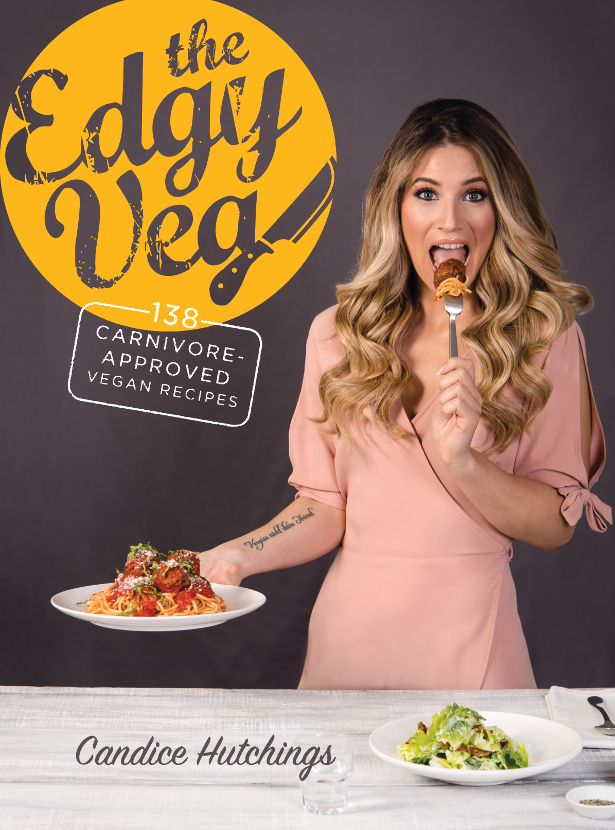 See more at :- www.robertrose.ca/press/edgy-veg-carnivore-approved-vegan-recipes
"Hi, we're THE EDGY VEG, and we make the vegan food you ACTUALLY WANT TO EAT. We know what you're thinking, "NOT ANOTHER VEGAN COOKBOOK!" and we empathize, we really do. If we have to spend another day scrolling through our Instagram feed and see yet another pile of zucchini noodles or a meticulously decorated acai bowl staring back at us, we're going to throw ourselves out the window. We're adults, and we have needs. And these needs include, but are not limited to, a juicy burger, extra fries, and a glass of tequila to wash it all down. You can't eat a kale salad
every day, after all."
Tired of traditional plant-based diets filled with salads and smoothies that just felt, well, tired, The Edgy Veg recipe creator Candice set out to satisfy familiar cravings by recreating childhood and adult favorites for folks with sophisticated palates and food-nerd obsessions.
Every recipe will be enjoyed by vegans, vegetarians and omnivores alike — they're all approved by Candice's husband James, a former meat- and cheese‑loving guy, and have been tirelessly tested on friends and family.
The Edgy Veg has 100 amazing recipes for whenever you feel the need for stick-toyour‑ribs comfort dishes. Those takeout pangs will be banished once and for all once you sample their Perfectly Pleasing Pesto Pizza, In Search of General Tso's Chicken or Crispy Buffalo Cauliflower Wings. "Now it's your turn, help us re-pave what the world defines as VEGAN FOOD. Toss out the dairy, milk, eggs, and hemp seeds, and say hello to TASTY TACOS, PERFECT PIZZA and an indulgent VEGGS BENEDICT breakfast that you — and YOUR TASTEBUDS — can feel good about. Put down that spiralizer and get ready to have your cake, burgers, and fries, and EAT IT TOO!"
CANDICE HUTCHINGS is the host and co-creator of The Edgy Veg, a YouTube phenomenon with over 200,000 subscribers.
She resides in Toronto, Ontario with her husband, co-founder of The Edgy Veg, James Aita.
OCTOBER 22, 2017, 978-0-778-0581-6
$32.95 CA / $27.95 US / £18.95 UK