Effective Ear Care from the Ear Experts, Earex
Suffering in silence with embarrassing and uncomfortable ear problems is a thing of the past, thanks to Earex. The ear experts are proud to provide treatments for common ear problems including excess earwax build up and hardened earwax:
Earex Olive Oil Ear Drops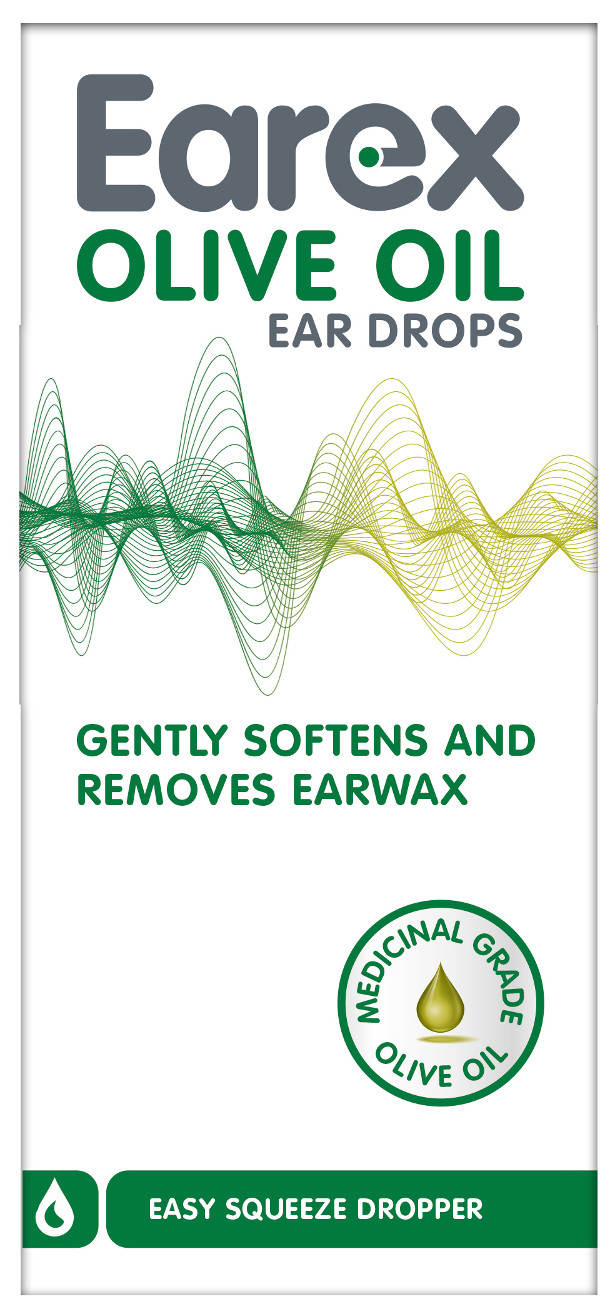 Featuring high quality medicinal grade olive oil, Earex Olive Oil Ear Drops is a natural lubricant, which gently softens and removes earwax. Suitable for children 5 years and upwards and children under 5 years with medical diagnosis; the product development reflects GP's recommendation of olive oil as an effective treatment for earwax.
Earex Advance Ear Drops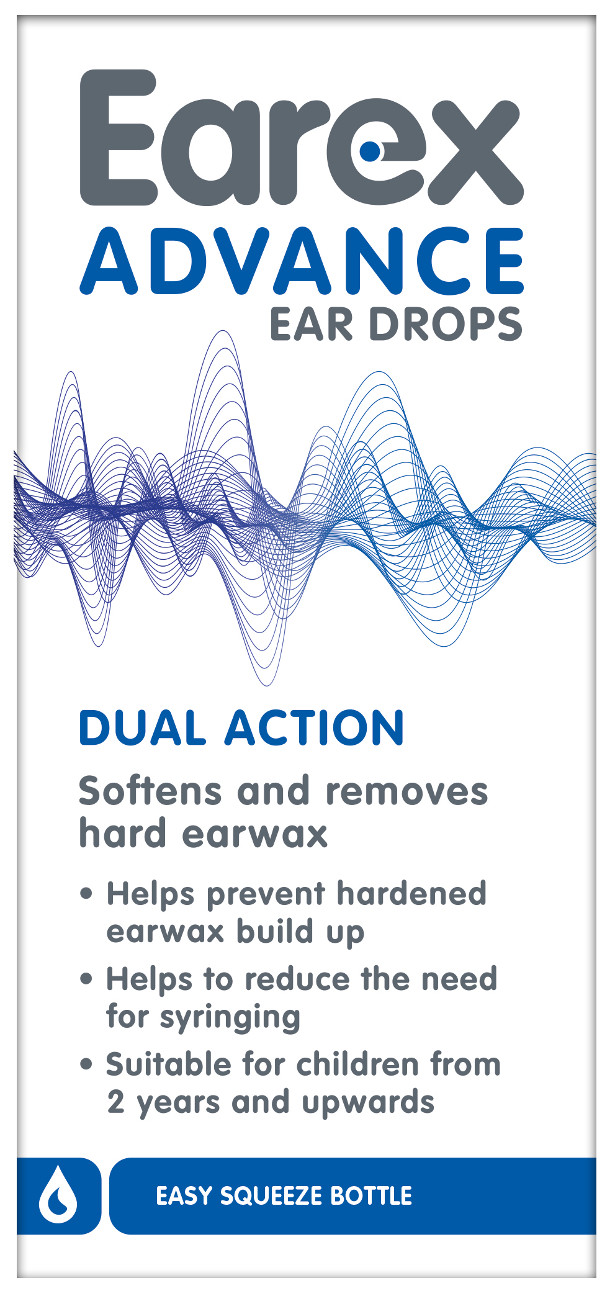 Earex Advance Ear Drops is the original product from Earex. The dual action formula contains glycerol to gently soften earwax and urea peroxide, which releases oxygen to break up and disperse hardened earwax deposits – helping to reduce the need for syringing. When used regularly, Earex Advance Ear Drops can also prevent the build-up of hardened earwax and is particularly suited to people who are more likely to suffer from excessive earwax, such as the elderly, swimmers and hearing aid users.
Stockist information: Available from convenience stores, grocers and pharmacies nationwide.