ENCONA HOT PEPPER SAUCE ! HOT HOT HOT !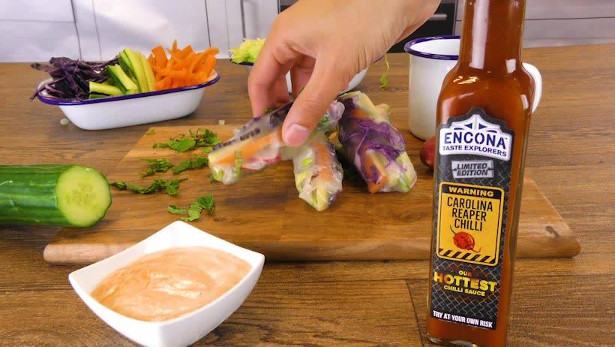 FACEBOOK | TWITTER | YOUTUBE | PINTEREST
With sauces from the Caribbean, Asia, North & South America and Africa Encona has a sauce to tickle everyone's taste buds. Most famously is their Carolina Reaper Chilli Hot Sauce, the Carolina Reaper chilli, is more than 25 times hotter than the piri piri chilli. According to the Guinness Book of World Records, The Carolina Reaper, which originates from South Carolina, is officially the world's hottest chilli pepper – even matching weapons-grade pepper spray!