Enjoy 'better than bar-quality' cocktails this Christmas… in the comfort of your own home.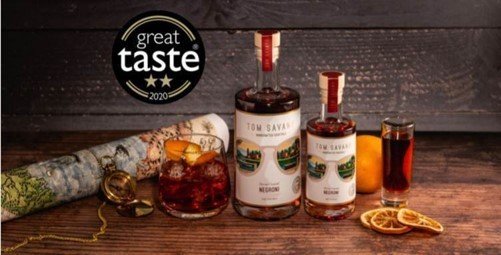 Cocktails are the number one drink of choice for many of us over the Christmas period, yet we all know that crafting the perfect cocktail can prove tricky, leaving most of us frantically googling 'how to make the perfect Mai Tai' and searching supermarket shelves for obscure ingredients to little avail. Thankfully, newly launched, Tom Savano cocktails have made it easy for us.
The multi award-winning cocktail range by Tom Savano is deliberately made with only small-batch, artisan spirits from around the world, making them the first company to deliberately shun the big distilleries, in favour of the passion and craftsmanship of small, regional distillers with great stories.
The brand, launched by James Kerslake, was founded from a passion of travel and culture, and a longing to bring the best quality cocktails from around the world to us all – James explains:
"I wanted to really push the boundaries and redefine the perception of premixed cocktails. Being very particular myself about what I drink, I wanted something that I would personally drink over anything else, even from most top bars. Cocktails to me are all about a story, the origin of the spirit you use and the history behind every single ingredient down to the smallest detail, and what it evokes in your mind when you drink it.
When I drink a Mojito, I want to feel like I'm on the sunset strip of Ibiza watching the last golden strip disappear beneath the waves, sitting with the rum distiller and hearing about his family and life story. When I sip a margarita, I want to feel like I'm on a Rancho at the end of a long day of agave harvesting, the smell of earth, smoke and Mezcal in the air. That's what Tom Savano is about."
The Tom Savano Cocktail Range
Read more about the Tom Savano cocktail range below…
Devon Coastal Negroni – 21%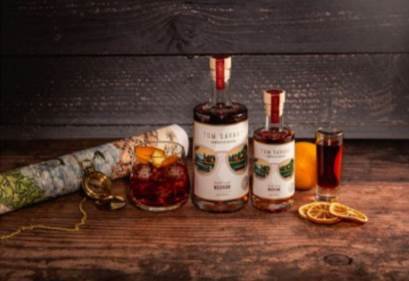 Rich, golden and evocative of being in a cobbled courtyard in the Amalfi coast at golden hour.
Made using a craft gin from Devon, inspired from bygone seafaring voyages and the spice route. Blended with a vintage 100 year old vermouth recipe from Piedmont – the spiritual home of vermouth, and a blend of gentle but bitter garden Amaro's.
Single Estate Reposado Margarita – 19%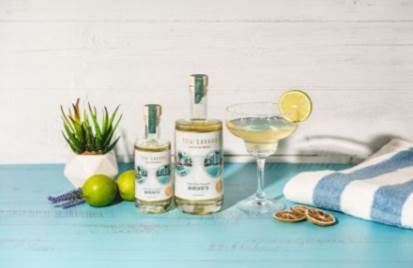 Pays tribute to the white sand beaches and azure waters of Mexico where our reposado tequila (aged up to 9 months in barrels) is one of the few still made the old-fashioned way, with stone wheels and roasted in pits.
Farmed from their own Ranchos (extremely rare in Mexico) by multi-generational Jimadors who have worked there for over thirty years. Mixed in Tommy's style with fresh agave, tangy lime and a hint of herbal bitters.
English Garden Lychee Martini – 18% ABV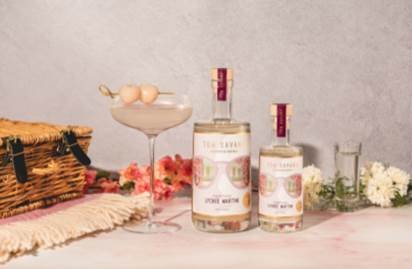 An East meets West tribute to springtime, blending organic English elderflower vodka from Northamptonshire with the sweet lychee aromas of the far east, and a finishing touch of our signature blend of dry vermouths and just a hint of citrus.
Caribbean Dawn Mai Tai – 20% ABV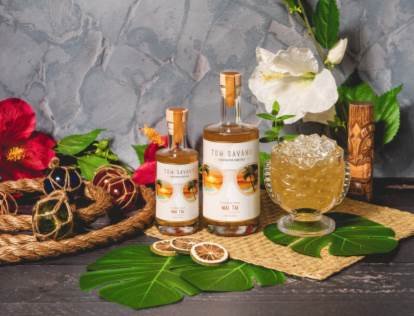 One sip and you'll be dockside in Tortola at dusk, inhaling the smells of salt, sea and aged wood. Made with no less than four artisanal rums from Martinique, Panama and Guyana, including the British admiralty rum Pusser's with a 300 year heritage of voyages around the Caribbean. Gorgeously fragrant with almond, lime, garden mint and a hint of Tiki bitters.
Kentucky Winter Old Fashioned – 22% ABV
Perfectly smooth, spicy and richly caramel in colour, this will take you to a porch in Kentucky at sunset, watching the light disappear over the harvest.
Carries the heritage of more than a century of American whiskey making, showcasing both an origin rye whiskey and a post-prohibition bourbon, derived from red winter wheat, blended with a rich dark sugar and our signature bitters blend.
To Order
Those looking to get their hands on these cocktails can order from the website at www.tomsavano.com with 15% off their first order.
Cocktails can be sent out next day delivery and retail at £12 per two-serving bottle, or £27 for a larger five-serving bottle. ABVs range from 18% to 24%
– Each cocktail uses artisan, locally sourced spirits; Ocho Reposado Tequila from Jalisco, Salcombe Gin from Devon, Jelleys organic Elderflower vodka from Northamptonshire, Pussers blue label from Guyana and Makers Mark Bourbon from Kentucky.
– To serve, refrigerate drinks, then pour onto ice.