Estrella Damm brings Joan Roca,
the world's top Chef,
to Scotland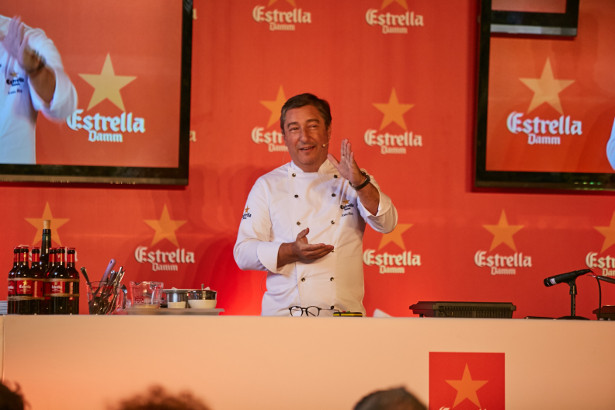 TWITTER | FACEBOOK | INSTAGRAM
The beer of Barcelona, Estrella Damm, has brought the world's top chef and its own legendary "Gastronomic Experience" for the first time to Scotland.
This continues Estrella Damm's championing of the world of gastronomy and of beer's place as a beverage of choice across such a multiplicity of foods and dishes.
Estrella Damm's close supporter, Joan Roca, Chef/Proprietor of El Celler de Can Roca in Girona, Spain, showcased his gastronomic delights to over a hundred of Scotland's top chefs, restaurateurs and food experts at Colstoun House by Edinburgh.
Chef Roca is known for linking traditional cuisine with avant-garde techniques. In 2013 and 2015, his restaurant El Celler de Can Roca was voted No.1 in The World's 50 Best Restaurants, and in 2016 his chef-peers named him winner of the Chefs' Choice Award.
This is the first time that Estrella Damm's "Gastronomic Experience" has come to Scotland.
The event has been inspired by its Gastronomy Congresses, a concept invented by Estrella Damm to bring together many of the world's best chefs to experience demonstrations and discussions around food. They have previously taken place in Miami, Lisbon, Melbourne and London.
Chef Roca was joined at Colstoun House by his sous chef Ignasi Baucells and showcased a range of inspired dishes, using an array of exciting ingredients, the majority sourced in Scotland. These included:
• Langoustine with sagebrush, vanilla oil and toasted butter
• Sardines with aromas of Amontillado sherry
• Green coconut and Scottish 'calamari'
• Royal grouse in an Estrella Damm sauce
• Whisky Beef Fillet
• Oysters Albariño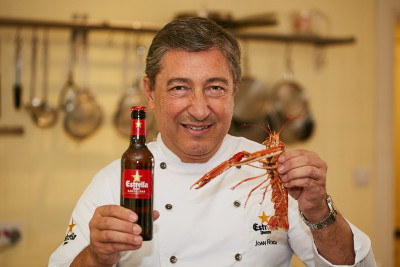 To this day, Estrella Damm is brewed in Barcelona using the original 1876 recipe and 100% local Mediterranean ingredients: barley malt, rice and hops. The quality of its ingredients is of the utmost importance, all of them chosen, and transformed for brewing, to ensure the true, pure Mediterranean taste of Estrella Damm – a great partner for Chef Roca's dishes.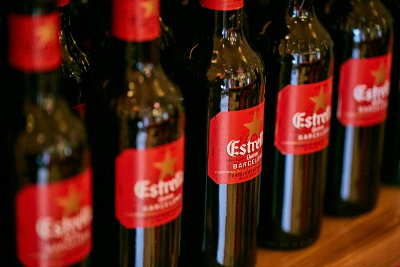 James Heath, Estrella Damm's Regional Manager for Scotland and Northern Ireland comments:
"The Scottish food scene is thriving, with so many hyper-creative chefs using the fresh produce from their local sea and land to amazing effect.  So, we were very excited to bring our "Gastronomic Experience" to Scotland.
" These events are a one-of-a-kind experience for top people from the food industry. This was the first time we have organised such an event here and it was inspiring to see the incredible produce that is available locally. Scotland is a very important market for us as high-end gastronomy is thriving with more and more top end restaurants being recognised in Scotland."