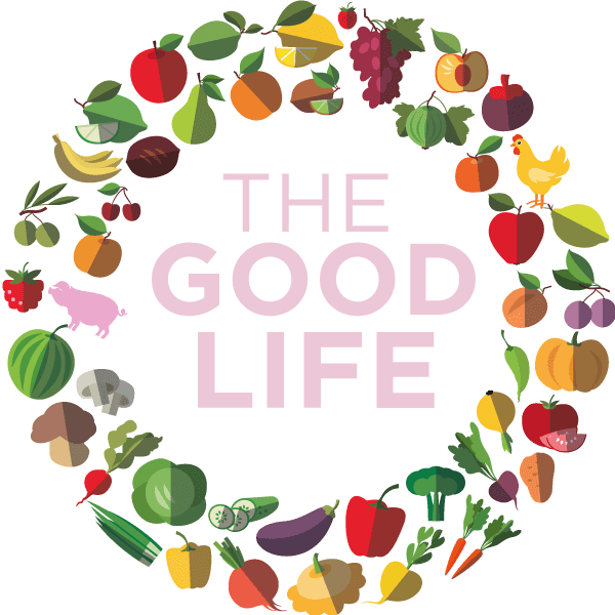 Fun, easy to play, award winning family boardgame
EVER WANTED TO GO SELF-SUFFICIENT? HERE'S YOUR CHANCE TO GIVE IT A TRY!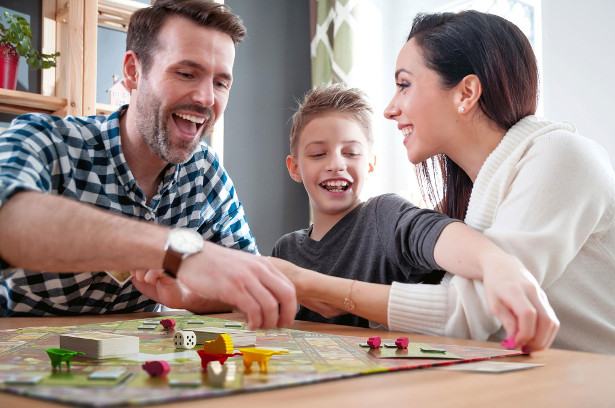 Use your wheelbarrow to move around the board to collect fruit, vegetables, pigs and chickens. The winner is the first to fill their garden and allotment. Seems simple. It is. But the 'Green Fingers' cards turn up unexpected twists and turns.
So you'll have to protect your chickens from foxes, sell your crops and livestock at the village fair and avoid drought, bird flu, and your animals escaping.
Now, are you ready for 'The Good Life'?
15 PIGS * 15 CHICKENS * 50 HAYBALES * 4 WHEELBARROWS * 24 FRUIT TOKENS * 48 VEGETABLE TOKENS * 60 'GREEN FINGERS' CARDS * 60 NATURAL SELECTION CARDS * 4 ALLOTMENT PLOTS * GAME BOARD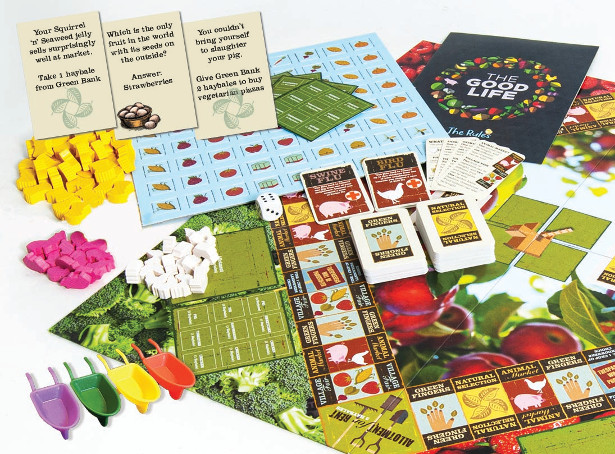 What Other Say About Us…
"It's terrific." THE GUARDIAN
"Thank you most sincerely for sending your wonderful board game 'The Good Life'. It is without a doubt a valuable contribution to educating people about the overwhelming sustainability crisis we face – whilst at the same time, being great fun to play. This comes with His Royal Highness's most grateful thanks and warmest best wishes." PRINCE CHARLES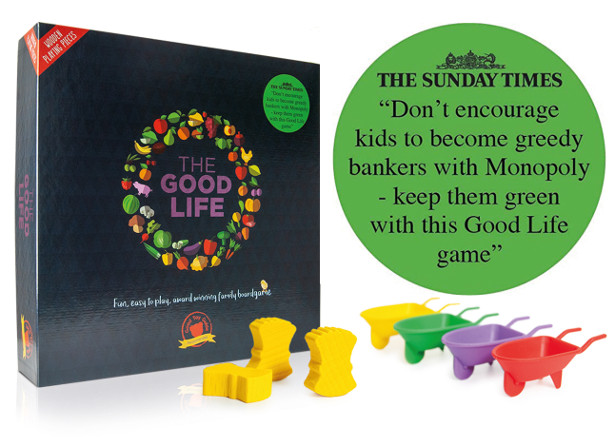 "We love this game. As Oliver, age 7, said: – Mum, this is a great game, isn't it (unprompted!)." FARM TOYS ONLINE.CO.UK
"The journalist who wrote the feature for us did really like it and her children were enthusiastic about playing it (always a good sign!)." GARDENERS WORLD
"My boys absolutely loved it – even the four year old had great fun 'managing' the distribution of haybales. We all had such fun and I think it is a really great idea. I'll be recommending it to my friends. It'll keep us well entertained over Christmas" COUNTRY CHILD MAGAZINE
"All of those involved have really enjoyed playing the game with their kids. We really support your product, and we think & hope that you do really well with it." HUGH FEARNLEY WHITTINGSTALL'S RIVER COTTAGE
For 10% off use code rugby at checkout!