Family-Owned Organic, Fair Trade Certified Wicked Joe Poised to Meet Increasing Global Demand
A strong commitment to sustainability, new solar-powered facilities, national distribution and a sleek rebrand set Maine-based coffee company apart.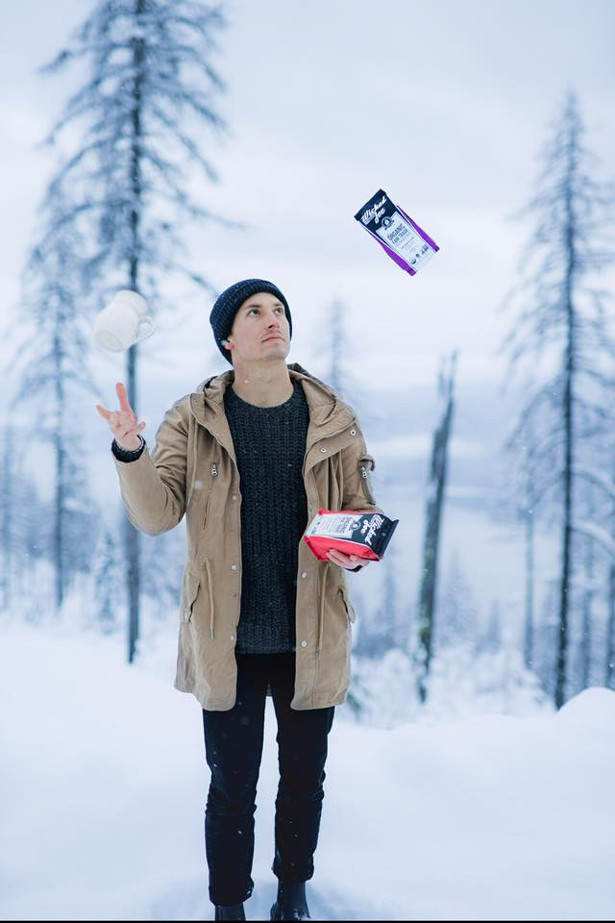 FACEBOOK | TWITTER | INSTAGRAM
Topsham, ME (February 2018)— From the idyllic waterside town of Topsham Maine, Wicked Joe is roasting delicious Fair Trade, Organic crop-to-cup coffee for the entire nation. "World demand for coffee beans is poised to hit a record this year as people around the world are consuming more of the beverage, and Americans are leading the way. Global coffee consumption is expected to grow 1.2% over the next year starting in October, and American consumption is expected to be up 1.5% this year alone, reported Bloomberg." [1) Further, according to 2015 research from Nielsen, over 65% of consumers value products and services that come from companies committed to positive social and environmental impact up from approximately half the previous year." [2]
Wicked Joe's deliciously sustainable roasts are poised to meet this demand. Today, Wicked Joe is available in over 2200 grocery stores nationwide, including 17 grocery banners and over 250 independent natural grocery stores. Owner Carmen Garver states "At Wicked Joe we maintain the highest social, environmental, production and quality practices. We believe that by building a sustainable company and creating exceptional coffees using best practices, we have the greatest lasting impact on our environment and community."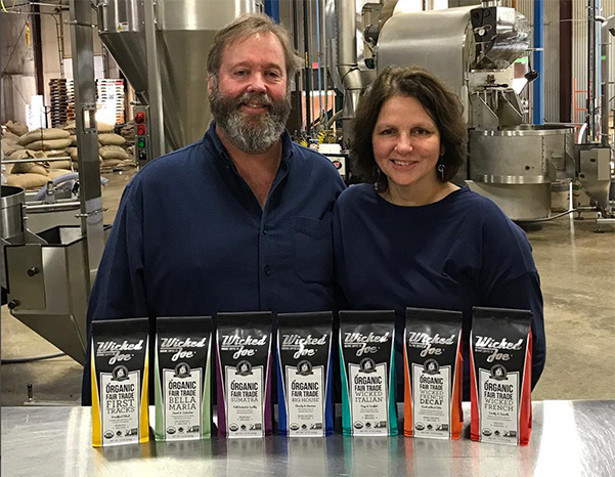 Despite their massive success, Wicked Joe remains highly dedicated to quality, community and sustainability. A Certified B Corp., Wicked Joe's products are Organic, Fair Trade and Non-GMO verified. 100% of their coffees are either certified Organic or Fair Trade.
Not only do their products meet the rigorous standards of the top label regulations, Wicked Joe owners Bob and Carmen Garver elevate social responsibility standards by visiting their global farm partners several times a year to meet with growers, build relationships and understand the company's impact on the community. In 2016 alone Wicked Joe Coffee contributed an additional $150,000 to partner communities.
Wicked Joe Coffee's dedication to sustainability is also unparalleled. While they have followed best practices throughout the supply chain since inception, in 2014 Wicked Joe Coffee repurposed a new 25,000 sq. ft. sustainable roasting facility that redefines sustainable coffee roasting. The facility is Certified Organic and Fair Trade, boasts two different kinds of solar energy collectors as well as a state of the art Loring Coffee Roasters patented technology that eliminates the need for an afterburner, reducing energy consumption and greenhouse gas emissions by 80%.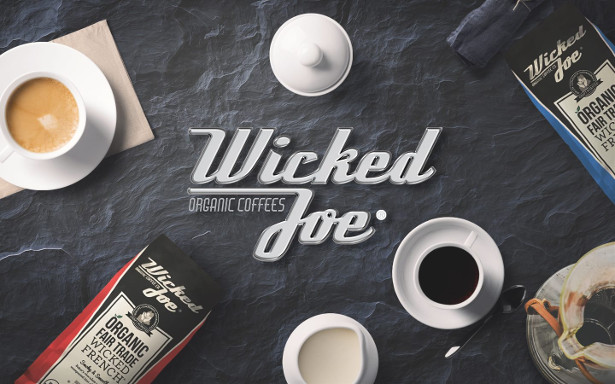 "This is a very exciting time to be working in coffee. There is a tremendous focus on increasing quality at every step of the supply chain," said Bob Garver, Founder of Wicked Joe. "From farm to mill to roastery to coffeehouse, coffee professionals are experimenting with new methods of farming, processing, roasting and brewing coffees. We love everything about our lives in coffee, but working closely with our farmer partners at origin who produce our delicious coffees is absolutely one of the most joyful and meaningful things we do."
Importantly, Wicked Joe also tastes, well wicked…they offer single origin coffee such as: Sumatra and Colombia Tolima. They also offer bold blends such as: Big House, Wicked French, Wicked Italian, First Tracks and more. In 2017, their retail concept, Bard Coffee in Portland Maine won a prestigious Good Food Award.
About Wicked Joe Coffee
Located in Topsham Maine, Wicked Joe is a family-owned company committed to producing exceptional coffees using sustainable business practices from crop-to-cup. Wicked Joe's coffee is roasted in an organic certified, energy efficient facility and made with Organic and Fair Trade beans purchased directly from farmers and cooperatives across the globe.
For more information about Wicked Joe, please visit www.wickedjoe.com. For media inquiries,
requests for product samples, high res images, or to set up an interview with Wicked Joe founder Bob Garver, please contact Margaret Marchuk at mmarchuk@christieand.co or at 805-969-3744.
Join the Wicked Joe community on Facebook, Twitter and Instagram (@wickedjoecoffee)
_____________________________________
[1) Fortune Magazine. Americans' Coffee Guzzling Is Pushing Bean Prices Higher. http:/fortune,con. July 2016
[2] Nielsen Forum. Consumer-Goods' Brands That Demonstrate Commitment to Sustainability Outperform Those That Don't.
http://www.nielsen.com.October 2015