Fat Lad At The Back 30% Off Black Friday Sale Starts 23rd Nov (Black Friday) until end of Nov!!! >> www.fatladattheback.com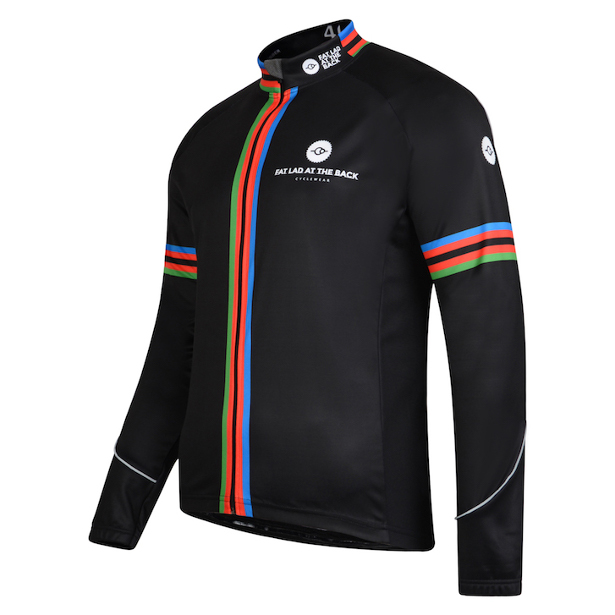 Fat Lad have a large rugby player/ex rugby player customer base – because they make gear in proper, manly man (and lass) sizes!
Pictured is Fat Lad At the Back customer Al Little former WASPS forward.
About Fat Lad At the Back
Fat Lad At The Back make top quality cyclewear in all sizes, because all sizes of people cycle. Their garments are designed to properly fit and flatter your Average Joe/Josephine in a bid to encourage all types of people to cycle.
Originally a term of endearment for co-founder, Richard, Fat Lad At The Back quickly became a people's brand. Their community, lovingly nicknamed The Bulge, are at the heart of everything they do – helping them develop their product range, storming their social media and joining them on their annual Sportives.
Their cyclewear features the finest components and technically advanced fabrics, all of which is ethically made in Europe, in factories they have visited and by people they know.
At FLAB, they don't differentiate between young/old, fat/thin, beginner/pro. They're serious about their sportswear, but as a true Yorkshire brand, they don't take themselves too seriously!
Kindest Regards, or as they say in Yorkshire, S'thee