TRENDHIM. For male style and accessories. trendhim.co.uk. Ideas, inspiration and most importantly true quality. Have a wonderful Father's Day…
We have been wearing and using products from the TRENDHIM range for many years. Trendhim are a wonderful company for mens accessories. They provide an extensive range of options which are ideal!
Father's Day is a time for positive masculinity and clebrating positive role models. Father's exemplify the ideal male role model. Frankly we all want them to look their best.
That is why a carefully chosen beautiful hat could just spark a sense of style even fun in their lives. Even stimulating a sense of self care . "Clothes maketh the man" (Mark Twain" is a saying that springs to mind. So this father's day wether it is a bracelet or an everyday leather bag, fashionable hat, or beutiful ring, you will find items suitable for any dad. Genuinely for any man. TRENDHIM have that perfect watch or scarf even. They have a lovely range of wallets and bowties or cufflinks…
Truly uplifting and always adding to their range as a company their ethos aligns perfectly with the ideal of providing a friendly and helpful online store which beautiful presents their products in lifestyle settings. In doing this they provide the inspiration for all of us to say "I should invest in me, i should get a new watch or tie pin…"
We are dleighted to recommend TRENDHIM for all your male fashion and accessories needs…
Very, very best wishes.
Ther InTouch Rugby Lifestyle and fashion editor…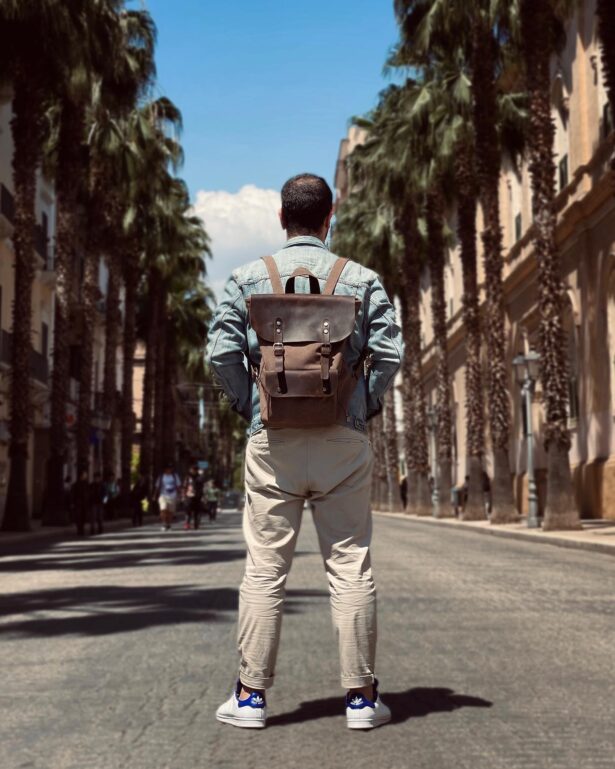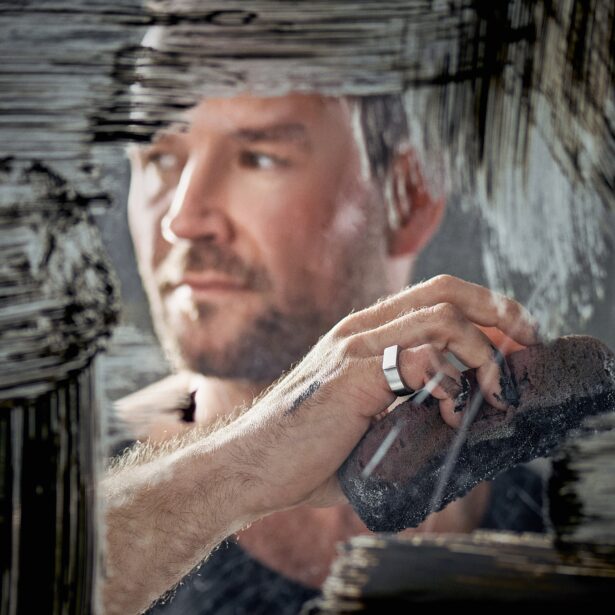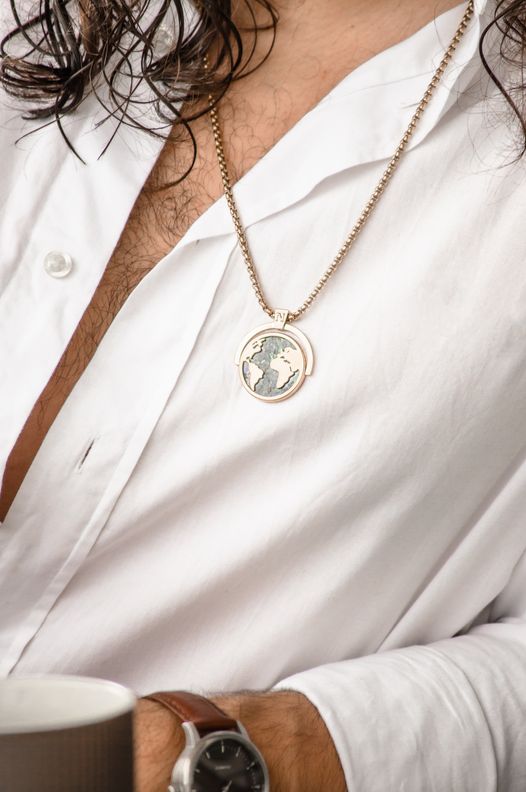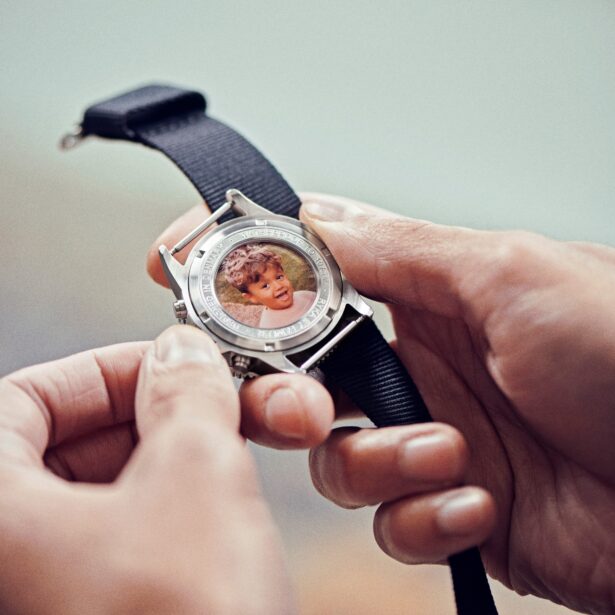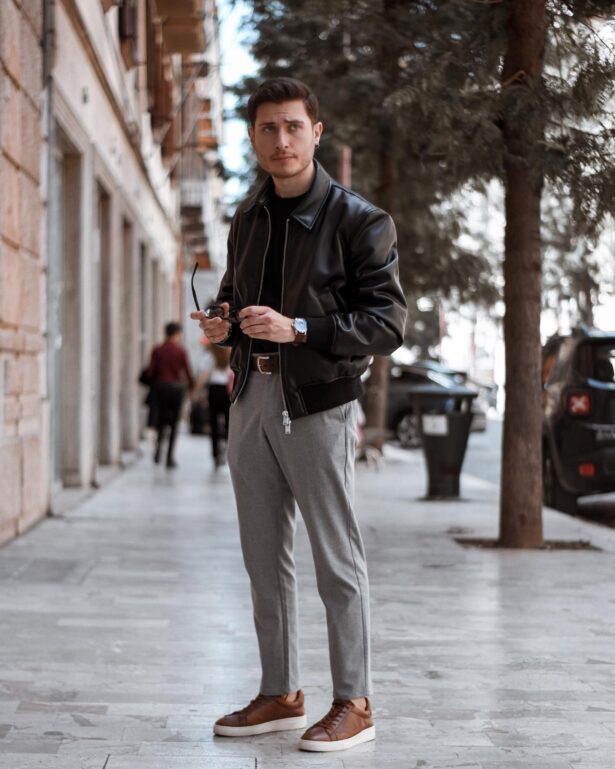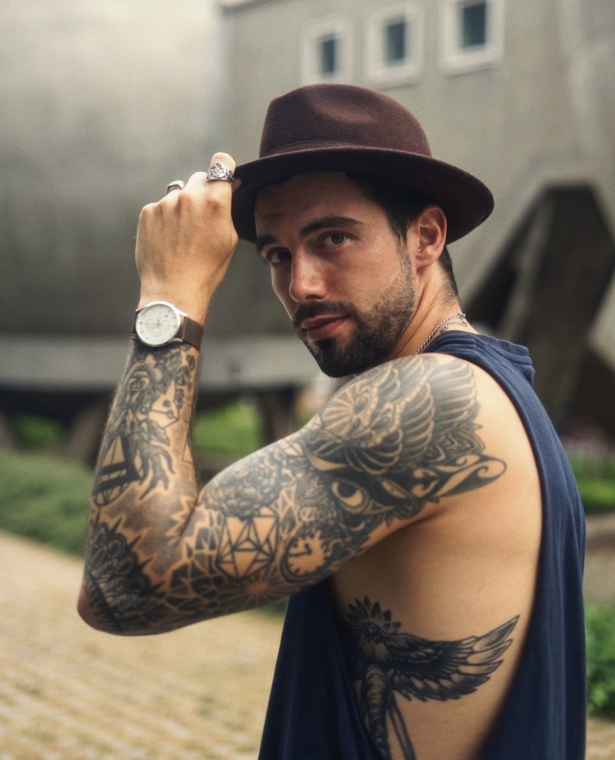 The Shed Collection special gifts for Father's Day …
The Shed Collection is a Bristol based family business headed up by husband & wife team Rob & Roberta Henderson. Their extended family is incredibly important to them & they love when everyone gets together to celebrate special events throughout the year.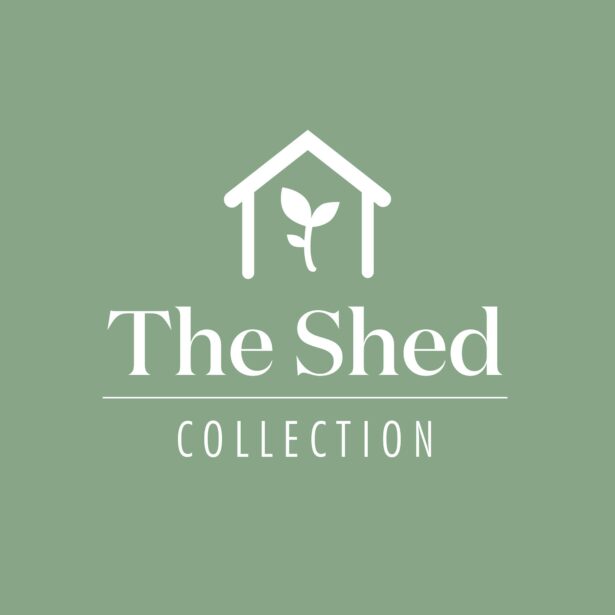 Roberta was diagnosed with Stage 4 ovarian cancer in 2016 and after treatment for a reoccurrence, The Shed Collection came to life in 2021, initially to make presents for friends and family.
In 2022 she left full-time employment to concentrate on the business. She is passionate about raising awareness of the symptoms, in the hope that less women die from this silent killer. You can find these on their Instagram account.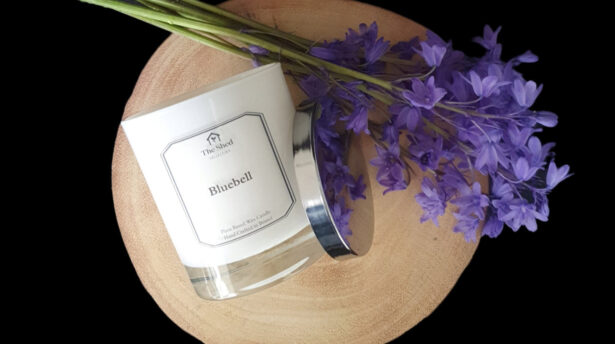 All their home fragrance products are hand crafted and vegan friendly. Their Lemongrass & Ginger and Rock Salt & Driftwood collections are fabulous fragrances for all Dads and Father figures in your life.
The top notes of tangy lemongrass mixed with Sicilian lemons and juicy limes in the Lemongrass & Ginger lead down into a warm heart of spicy ginger root and grated nutmeg, complimented with a hint of refreshing eucalyptus. The base notes include sensual patchouli, white woods and of course the ever popular, creamy vanilla.
The mesmerising floral marine scent of Rock Salt & Driftwood conjures up memories from childhood of beaches filled with cool rock pools of seaweed and green algae & the fresh coastal breezes we've all experienced on the beach. The fragrance is enhanced by touches of cyclamen and water lily & completed with at the base with the fragrance of sparkling salt crusted driftwood. Warmth comes in the form of amber, patchouli and musk.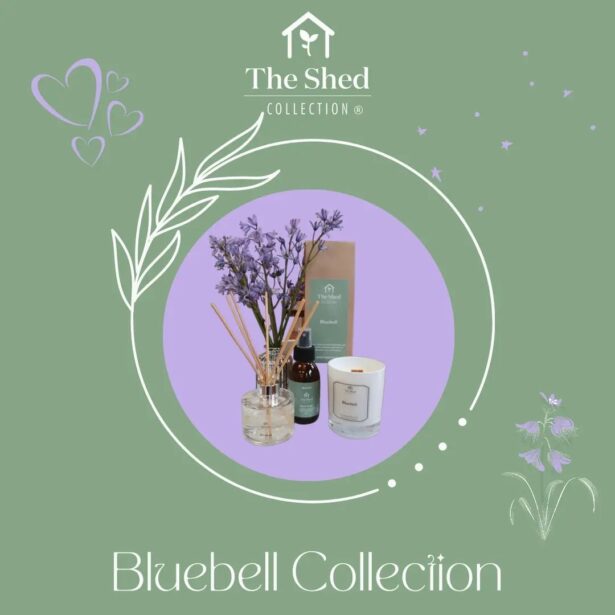 Available as a 100ml reed diffuser that will last a minimum of 12 weeks, a 200g candle with wooden wick which crackles as it burns for approximately 40 hours & a highly fragranced room spray, retailing at £22.95, £25.95 & £9.50 respectively, they can be purchased directly from their online store.
If you're not sure what Dad may prefer, then a gift voucher will allow him to take his pick of all the products available in the store.
Last orders are Friday 2nd June, with immediate despatch, due to family commitments closer to Father's Day itself.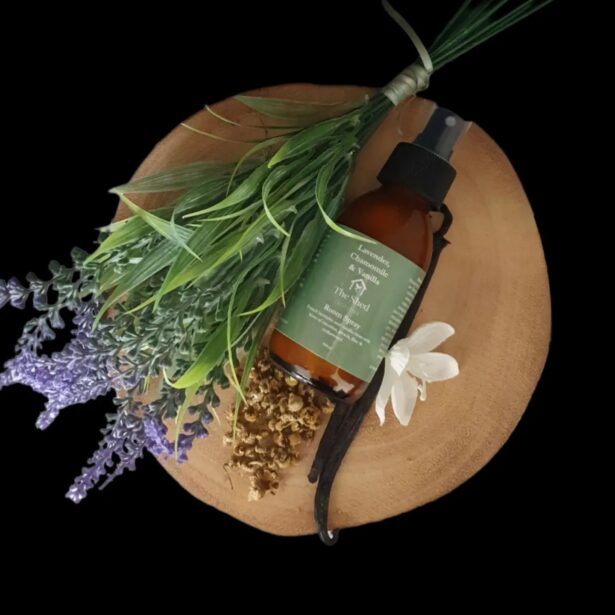 FAT FACE | Clothing… Dad deserves this xx fatface.com
Looking for the perfect gift for your Dad or Father figure in your life this Father's Day? FatFace have the answer from novelty socks to cool cut t's, leather wallets to water bottles there's something to suit and you can even get a selection of products personalised! Shop now in-store or online at https://www.fatface.com/men/fathers-day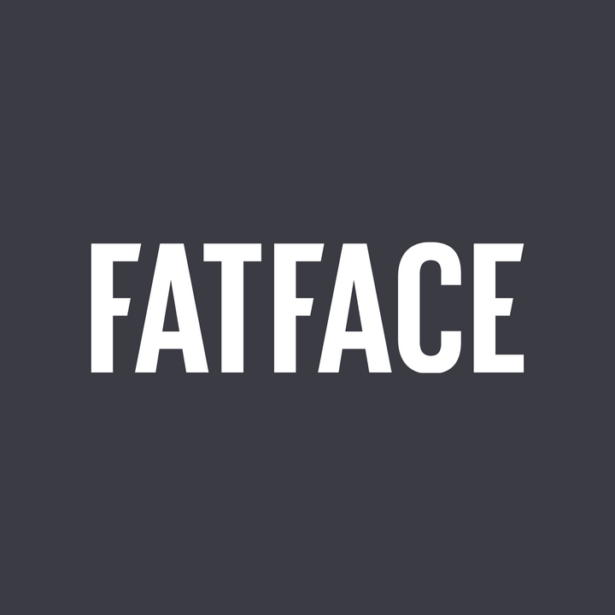 BBQ Set
https://www.fatface.com/accessories-home/gifts-home/kitchenware/bbq-apron-and-burger-flipper-set/978466.html?dwvar_978466_color=navy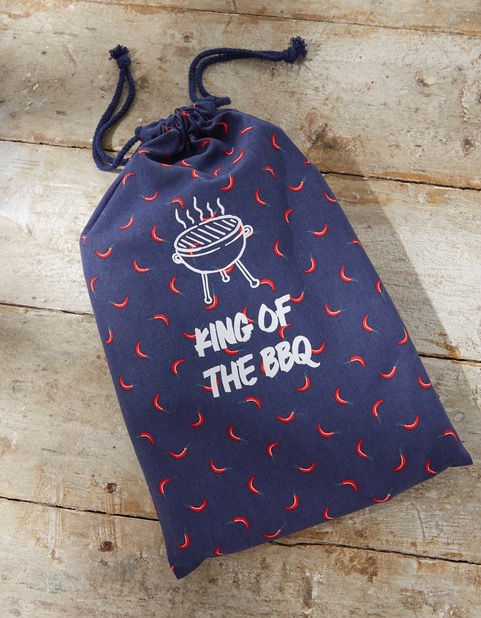 Land Rover Key Ring
https://www.fatface.com/accessories-home/gifts-home/keyrings/land-rover-keyring/978458.html?dwvar_978458_color=light%20blue#q=land+rover&lang=en_GB&start=19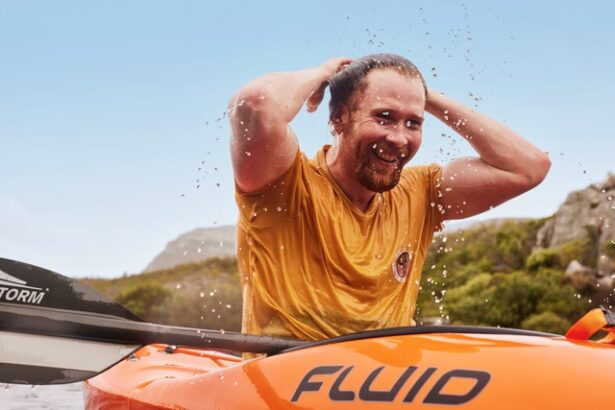 Land Rover Socks in a Box
https://www.fatface.com/men/clothing/underwear-socks/land-rover-socks-in-a-box/976341.html?dwvar_976341_color=multi#q=land+rover&lang=en_GB&start=10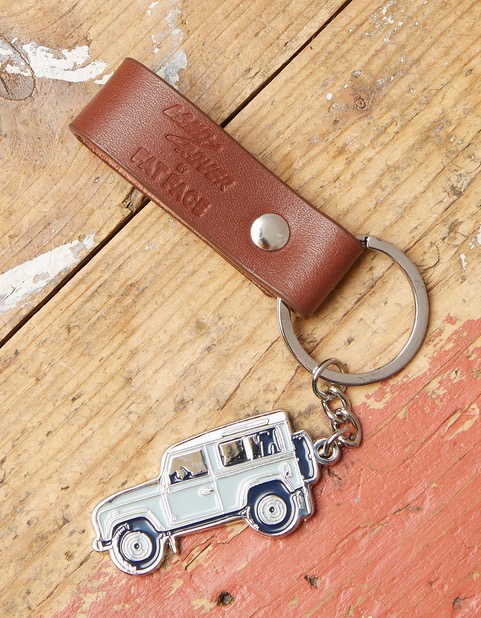 Three Pack BBQ Socks in a Box
https://www.fatface.com/men/clothing/underwear-socks/three-pack-bbq-socks-set/978470.html?dwvar_978470_color=multi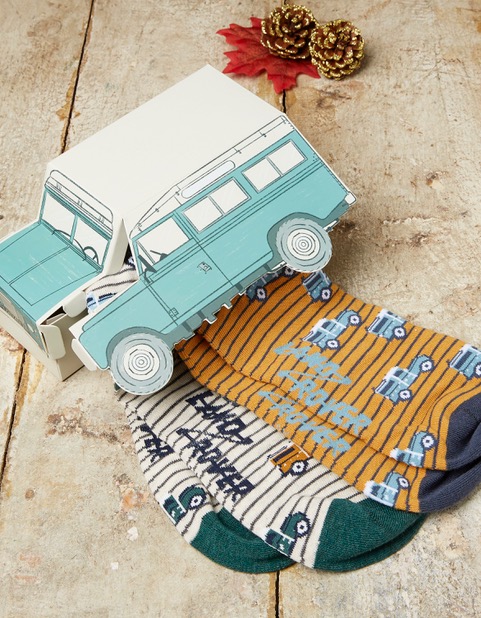 FatFace Unisex Changing Robe – Worn by Calum MacClean, Presenter and Outdoor Swimmer @caldamac
https://www.fatface.com/unisex/unisex-changing-robe/977824.html?dwvar_977824_color=navy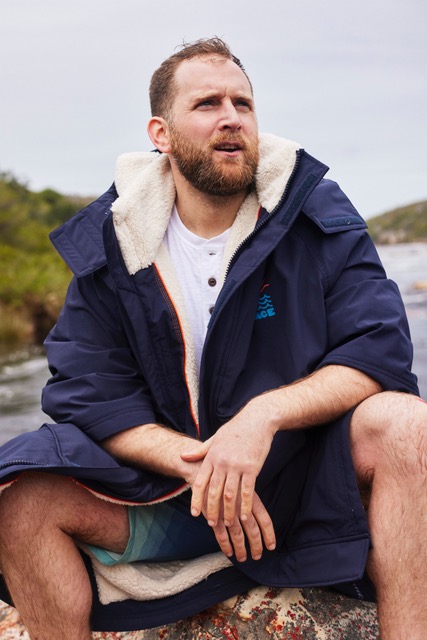 FatFace Compass T-Shirt – Worn By Tommy Brady, Former Team GB Kayaker @tommybrady7
https://fatface.com/men/clothing/t-shirts-polos/compass-t-shirt/980125.html?dwvar_980125_color=washed%20yellow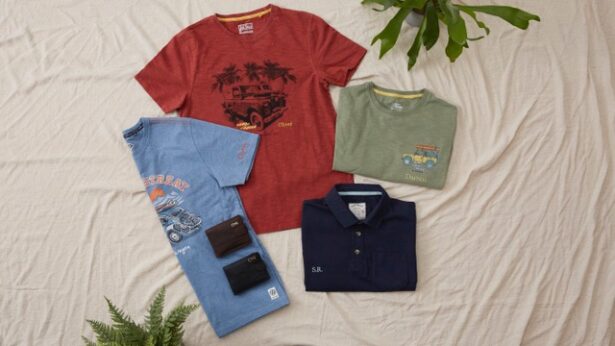 FatFace Personalisation
https://personalisation.fatface.com/men.html?p=2
https://personalisation.fatface.com/977988-england-nation-rugby-shirt-white.html
They also have Rugby Shirts you can personalise.
https://www.fatface.com/search?q=rugby

ROTARY WATCHES AND PROSTATE CANCER UK CONTINUE THEIR PARTNERSHIP. A Wonderful Father's Day Gift rotarywatches.com
INTRODUCING THE 1IN4
ROTARY WATCHES AND PROSTATE CANCER UK CONTINUE THEIR PARTNERSHIP
Last year, Rotary Watches partnered with Prostate Cancer UK to launch the hugely successful 1IN8 watch, a limited edition timepiece that drew attention to how 1 in 8 men will be diagnosed with prostate cancer in their lifetime.
Now, Rotary Watches is proud to introduce the next chapter in its two year partnership with the UK's leading men's health charity: the Limited Edition 1IN4 watch.
1 in 4 black men will be diagnosed with prostate cancer in their lifetime, a shockingly high number. To
raise awareness that black men face a higher risk of prostate cancer, Rotary Watches has designed the
Limited Edition 1IN4 watch in collaboration with property expert, writer and TV presenter Kunle Barker.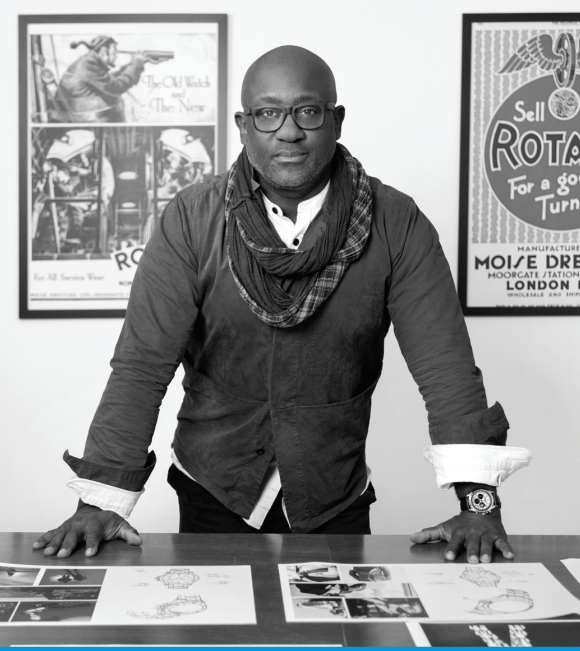 Kunle Barker became a friend of Rotary Watches upon the launch of the Limited Edition 1IN8. Keen to
help raise awareness, Kunle proudly wore the iconic Man of Men pin with the 1IN8 whilst filming last year, and showcased the iconic Limited Edition watch across his social media platforms to encourage his
followers to learn more about prostate cancer and the risks involved.
When it came to choosing a collaborator for the 1IN4's design and launch, Kunle was a natural fit.
His father, Pedro is currently undergoing treatment for prostate cancer and although the cancer was
thankfully caught early, Kunle was of course shaken by the news. Like many people, he was unaware of
the higher risks of prostate cancer amongst black men.
Spurred by the turn in his father's health, and acknowledging his own age, ethnicity and family history, Kunle has since become more informed and taken a proactive approach to his own health.
He says: "Since my dad's diagnosis, I no longer take my health for granted. I also now want to make more men aware of their health and risks of prostate cancer, and encourage them to see their GP if they have any worries or concerns about the disease. Don't be shy or embarrassed – think of the bigger picture. Catching prostate cancer early will only benefit you in the long run.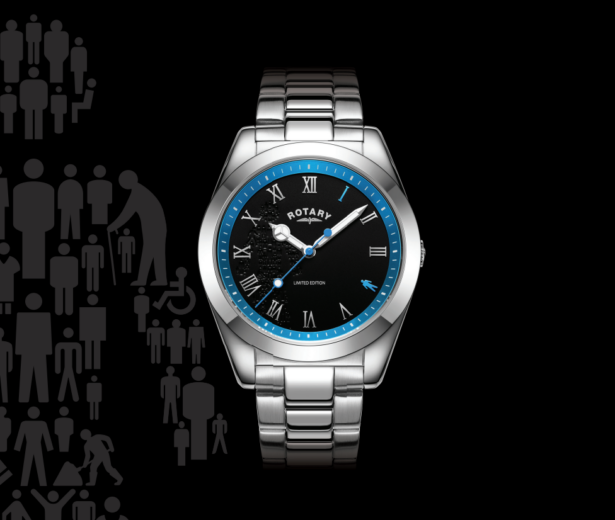 I'm really happy that we're getting a positive message out there through the Rotary x Prostate Cancer UK Limited Edition 1IN4 watch and encouraging more black men to speak to their GPs about prostate cancer."
Featuring exceptional details to honour the charity and all that it represents, the Limited Edition 1IN4 is truly a collector's item that can be worn by anybody, with a style that is suitable for any occasion. With durability at the forefront of its design, the watch is made with high-quality 304L grade stainless steel and a 40mm case that houses a reliable Miyota 2035 quartz movement.
The matte black dial showcases elegant silver Roman numeral indices and gives way to spotlight the classic cathedral hands and second hand which is crafted in Prostate Cancer UK's signature blue. In a striking design choice, the 1 o'clock Roman index is made in the same blue, a perfect partner to the charity's Man of Men icon that sits at 4 o'clock to signify the 1 in 4 men message.
In an additional unique feature, a larger Man of Men icon is subtly engraved on the left side of the dial, of which the outer rim is coloured in the Prostate Cancer UK's blue. To protect these distinct details, the Limited Edition 1IN4 is installed with scratchresistant sapphire glass. The crown is also hidden to streamline the round silhouette of the case, and the 3-link stainless steel bracelet is tapered stylishly.
Prostate Cancer UK's famous logo featuring the Man of Men icon is inscribed on the case back in celebration of their invaluable work, along with a number out of 1,000 to signal which unique watch it is. Water resistant to 100m, the watch is therefore perfect for people who like to be on the move in different environments.
In talking about the Limited Edition 1IN4's purpose to raise money and awareness, Kunle Barker hinges on the watch's striking look: "It's very elegant and suitable for all occasions. The recognised Man of Men icon starts conversations about prostate cancer risk, which is exactly what we're trying to achieve. We need to break the taboo around prostate cancer and get people talking."
With only 1,000 pieces made, Rotary will donate 10 percent + VAT from the sale of every 1IN4 watch to
Prostate Cancer UK, which will go towards helping more black men understand their prostate cancer risk
and what they can do about it.
Nicola Tallett, Director of Fundraising and Supporter Engagement, at Prostate Cancer UK, said:
"As part of our continuing partnership with Rotary Watches, we're delighted at the launch of the striking Limited Edition 1IN4 watch and very grateful to Rotary and to Kunle for sharing his family's story through this timepiece.
Prostate cancer is the most common cancer in men, and we want a future where lives aren't limited by
it. That's why this collaboration is important in raising awareness of prostate cancer and supporting our mission to help more people understand the increased 1 in 4 risk of the disease in the black community."
The Limited Edition 1IN4 Rotary x Prostate Cancer UK timepiece in collaboration with Kunle Barker is £199.00 and will be available to pre-order from September 2022 at www.rotarywatches.com, and officially launches in October 2022 – available at www.fhinds.co.uk, F. Hinds stores nationwide and www.rotarywatches.com.
To fi nd out more information about prostate cancer and its risks, visit prostatecanceruk.org/risk-checker

.
FATHER'S DAY GIFTING WITH RODD & GUNN
Your Corromandel Sports Fit Shirt
Available in 18 different colours
£125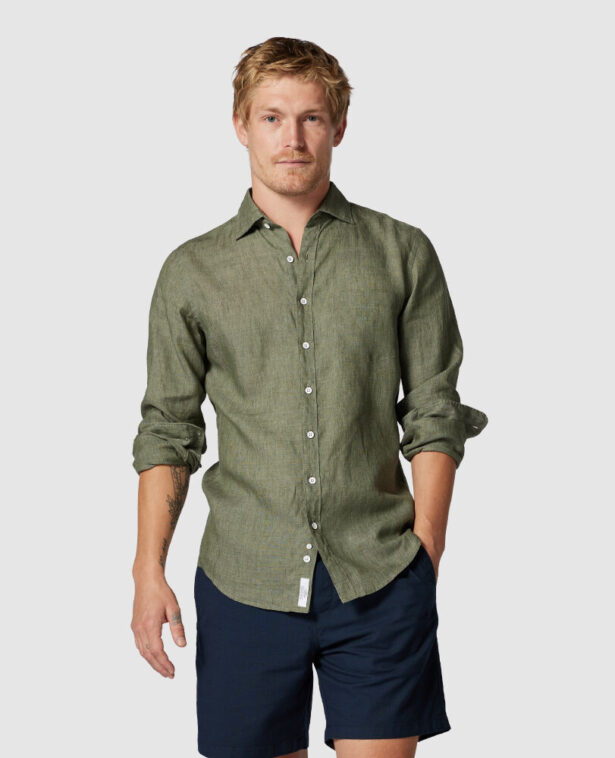 Kendrick Place Slide
Available in 3 different colours
£99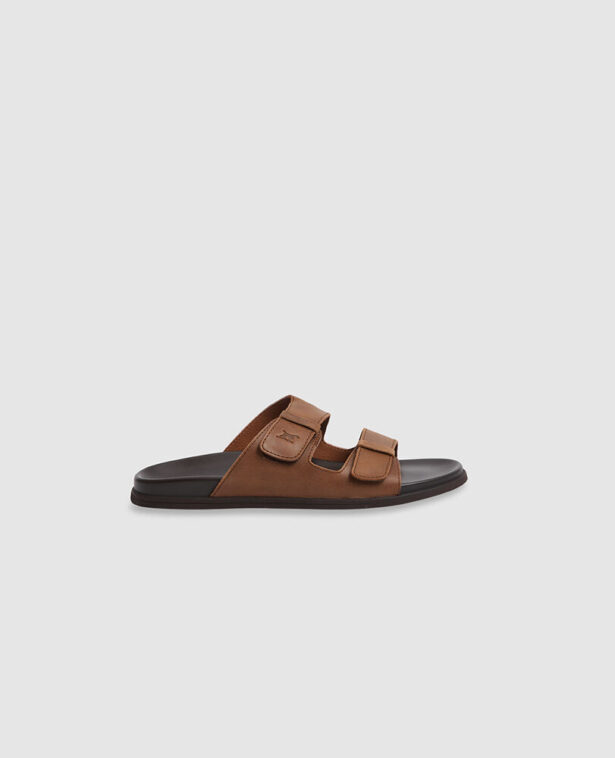 Linene 9″ Resort Short
Available in 5 different colours
£89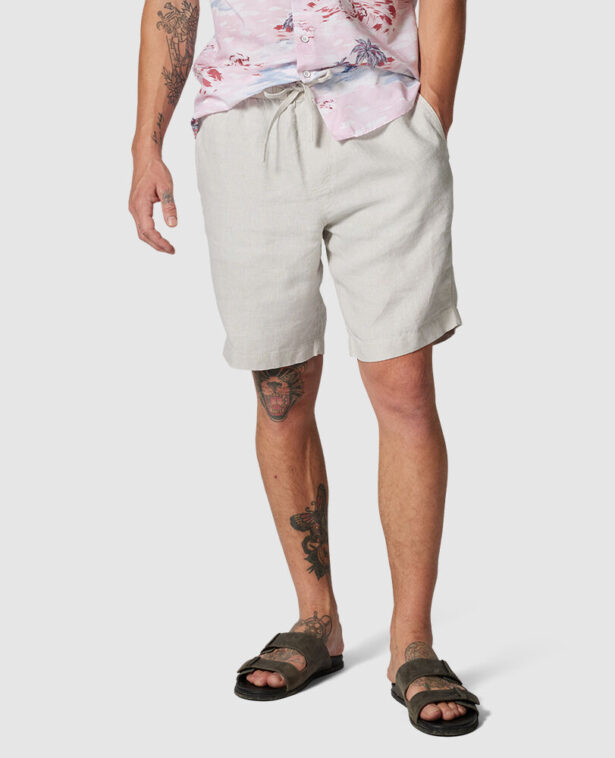 Coronet Crescent Belt
Available in 2 different colours
£60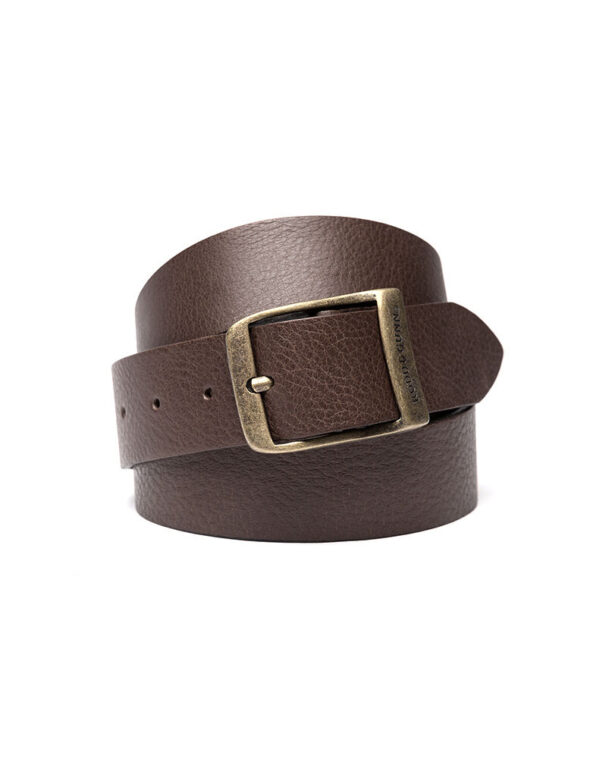 Leeston Dunsandel Road Wallet
Available in 2 different colours
£125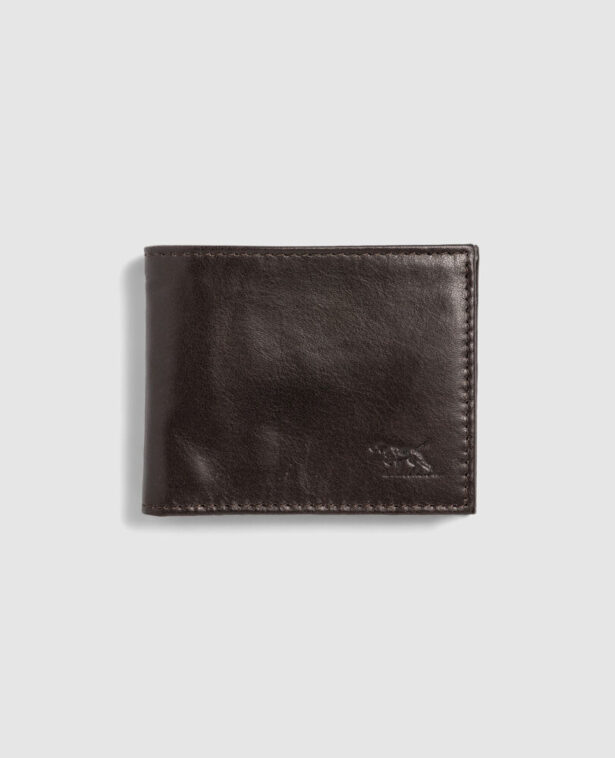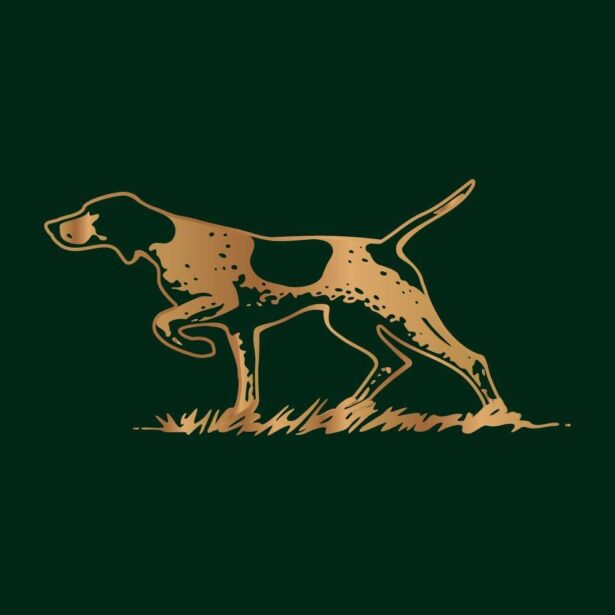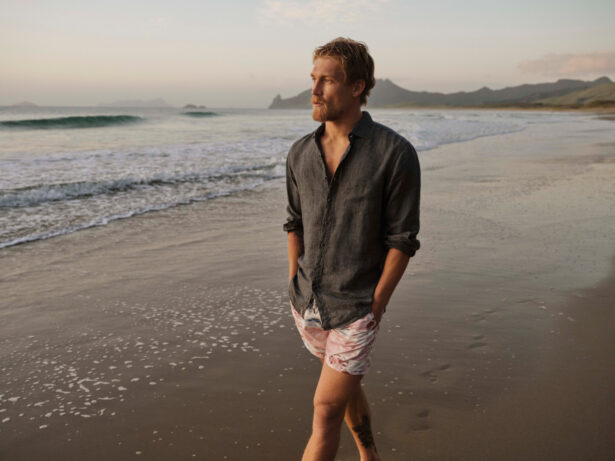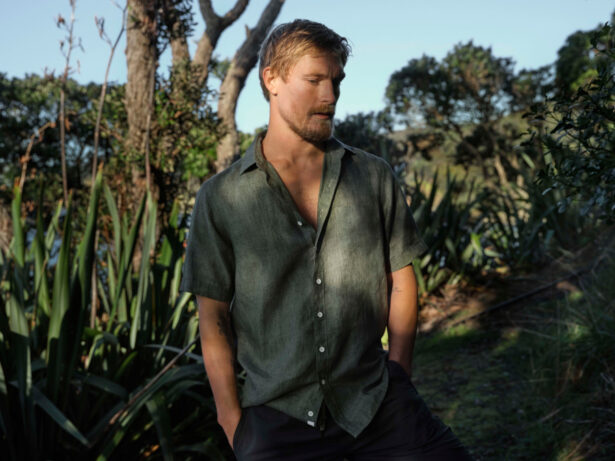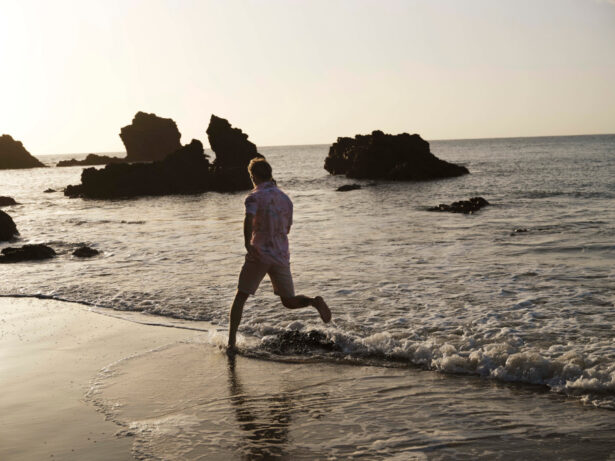 So cool.. this changing robe is ideal for Dads, Mums, Players, Spectators and just to throw on when outdoors … especially if its rainy! It actually would make a great Father's Day gift !
The Wild Moose changing robe is perfect touch line attire for players and spectators alike. It is waterproof, windproof and roomy enough to throw on
over lots of layers. It's thick nylon outer shell will keep the rain at bay while the sherpa fleece lining is toasty warm.
Retail price £130
Use code RUGBY99 for £31 discount!
Wild Moose robes (wild-moose.co.uk)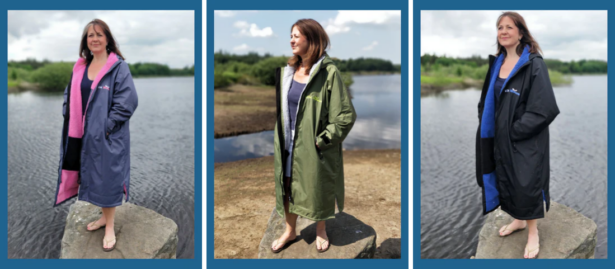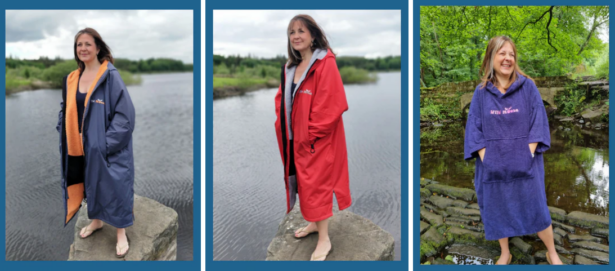 Ollech & Wajs.
The brand was formed in 1956 by Swiss watch specialists, Joseph Ollech and Albert Wajs. Prizing precision, robustness and durability above all things, the two associates sought only the best components to assemble the finest of wristwatches in their workshop. The Zurich-based company has ever since been dedicated to the creation of mechanical watches equal to any challenge.
Since its launch, pilots, scientists, and divers have favoured on OW watched for their unique features that give them a boost in their field of expertise. With the brand even making a splash at NASA headquarters.
Below is some information on the newest addition to the collection and the classic model from Ollech & Wajs. Both would make a great and memorable gift this fathers day.
The latest model for the brand launched earlier this year, the Astrochron. Inspired by the brands astronomically successful 1967 watch that was worn by NASA scientists. Sleek yet practical the new model evokes the mid-century modern design traits of the 1960s.
£2,200
The Ollech & Wajs Ocean Graph has a guaranteed water resistance of up to 1000 meters, which might seem a little extreme given that only a handful of humans have ever scuba dived beyond 300m. These watches were equipped with decompression bezels, an essential instrument for the safety of any diver venturing into deep water.
£1,446
WORLD'S BEST COFFEE GIFT BOX BARREL – JAMAICAN BLUE MOUNTAIN
• Jamaican Blue Mountain Coffee Gift Box Barrel – Regarded by many as the best coffee in the world, Jamaican Blue Mountain Coffee is famous for its rich taste, intense aroma and flavor. The Jamaican Blue Mountains are 2,000 feet above sea level where the rich soil and the continuous rainfall create conditions that farm the world's finest coffee beans. 8 oz specially packed in unique gift box barrel for $74.99
FOR PAPA – PAPUA NEW GUINEA COFFEE COLLECTION
• Papua New Guinea Coffee – A coffee that is sweet and tropical that has notes of molasses, tropical fruit, and citrus. This fine coffee displays pungent mango and papaya fruitiness in aroma with a clean full-bodied flavor. Papua New Guinea Coffee is sweet and floral. 16 oz for $18.99.
o The Peaberry version is available in 16 oz for $19.99
o The Dark Roast Reserve has notes of toffee, lemon, brown sugar, and molasses and is available in 16 oz for $18.99
FOR THE JAVAHOLIC DAD -EXOTIC COFFEES FROM AROUND THE WORLD
• Father's Day Coffee Lover Gift Box – 4-pack coffee bundles are perfect for the Dad who loves his cup of Joe. Beautifully packed in a specialty gift box and contains four 16 oz coffees of the following coffees for $89.99:
o Costa Rica Original Coffee
o Guatemala Antigua Coffee
o Ethiopian Yirgacheffe Coffee
o Colombian Supremo Coffee
ABOUT VOLCANICA COFFEE
Volcanica Coffee is a specialty coffee roaster that imports 150+ exotic coffees from volcanic regions around the world. The mineral-rich soil from volcanic regions produces coffee that is aromatic and remarkable in taste. The company carries a broad line of estate, peaberry, decaf and flavored coffees. Volcanica Coffee's website offers subscription and individual purchases. For more information, visit www.VolcanicaCoffee.com.
Kew's Father's Day gift guide
As every corner of the Gardens begins to come alive with colour, a visit to Kew Gardens is the perfect way to while away a mid-summer Sunday with loved ones this Father's Day.
As well as gift membership or day tickets to Kew Gardens in London and Wakehurst, Kew's wild botanic garden in Sussex, Kew's original selection of gifts, gardening accessories and books guarantees the perfect gift for the father figure in your life.
The Royal Botanic Gardens, Kew is at the forefront of pioneering research to help us understand and protect the incredible plants we share our planet with. When you buy a gift from Kew you are helping to support and fund our vital conservation work, enabling us to protect, conserve and better understand some of the world's rarest plants.
www.shop.kew.org
Garden gifts
Red Hot Growbar, £12.50
Grow your own fiery chillies with this trio of bold and blazing-hot pepper plants. This scorching assortment makes a brilliant gift or a fun family project Small bee block, £21
The Small Bee Block makes an attractive feature in your garden or allotment and provides a safe, all year round nesting site for solitary bees Japanese Sharpening Stone, £20
Suitable for regular use, this sharpening stone is designed to get into tight spots and keeps your tools wonderfully sharp
Kew Leather Gauntlet Gloves, £65 – NEW
An updated take on Kew's best-selling gardening gloves, the new Gauntlet version is perfect for heavy duty gardening tasks, with its extended cuff to fully protect your wrists and lower arms KEW Planting and Weeding Knife 5", £18
Developed by Spear & Jackson with Kew's Horticultural Team, this planting and wedding knife features etched graduations for accurate planting, and is serrated to one side for cutting through thin roots Kew Folding Garden Knife, £20
This folding garden knife has a weatherproofed wooden handle and is handy for a range of garden cutting tasks, from pruning stems and roses, to cutting twine and plant ties
Gifts under £25
Kew Our Future is Botanic t-shirt, green, £25
This exclusive t-shirt in khaki green is made from 100% organic sourced cotton Kew Gardens by Herry Perry TFL A3 Print, £25
Part of an exclusive range created between Kew Gardens and TfL, this A3 poster illustrates a stylized map of Richmond Park and Kew Gardens Our Future is Botanic Kew Bottle, £15
This natural bottle is made from bamboo and sugar cane
Food and drink
Kew garlic pickle, £6
A warming blend of garlic and chilli, creating a hot, sweet, and rich taste Kew honey vodka, 50cl, £37 – NEW
Handcrafted exclusively for Kew, this smooth vodka is infused and slightly sweetened with honey from the Secret Garden Distillery hives Blissful Craft Beer Grow Tin, £6.50
Grow your own beer hops straight from home. This kit contains everything you need to get started making your own home brew Kew honey marmalade, £7.50
Exclusive to Kew, this delicious honey marmalade has been produced in the UK especially for the Royal Botanic Gardens, Kew
Experiences
Adult gift ticket, £19
Treat a loved one to a day at Kew Gardens, a 320-acre UNESCO World Heritage Site in London.
Valid for 12 months Kew Gardens adult membership, £84
Enjoy a year of unlimited free visits for an adult, and one family guest, to Kew Gardens and Wakehurst, our wild botanic garden in Sussex.
Gift membership can be activated any time within a year of purchase Kew the Music , 11-16 July 2023
A glorious week-long festival of summer concerts set within the stunning grounds of Kew Gardens, a ticket to see acts including Bastille or The Human League is the perfect Father's Day gift
Books
Things to do with plants by Emma Crawforth, £18 – NEW
Things to do with Plants explores the integral role of plants in our day-to-day lives. From making perfumes or tea, to reducing noise and improving office productivity, this book explains how their extraordinary properties make them perfect for the job Plant Words by Joe Richomme and Emma Townsend, £12.99
What was tulipmania? And why are fungi not plants?
Exploring everything from algae to the wood-wide web, this brilliantly eclectic and beautifully illustrated book delves into the roots, meaning and compelling stories of 250 botanical words Botany of the Kitchen Garden by Hélèna Dove, £22- NEW
Written by Kew's kitchen gardener, Hélèna Dove, this book provides an accessible, detailed and essential reference on food crops for everyone from beginner grower to food scientist
As Father's Day approaches, you might be thinking of ways to help the special men in your life look and feel their best. Men are also turning to this popular treatment to reduce wrinkles and fine lines, giving them a refreshed and youthful appearance. Plus, with the added benefit of boosting self-confidence, "bro-tox" could be just the gift your dad, husband, or brother needs. So why not treat the men in your life to a little pampering this Father's Day with the gift of "bro-tox"? They'll thank you for it!
Www.estheticfinesse.com
Father's Day Gifts from Dash Cams to Headphones
Nexar Beam GPS Full HD 1080P Dash Cam – available from Amazon.co.uk for £119.95 and the Nexar website for £139.95
Nexar Beam GPS is a sleek and compact plug and play dash cam that can easily be concealed behind the rear-view mirror. Recording crisp and clear 1080p full HD video, the dash cam also has a super wide lens with a 135-degree field of view. The parking mode feature offers 24/7 security and can sense even the slightest impact to a vehicle and starts recording immediately, even when the car is parked. Footage can be downloaded to the user's phone as soon as it connects to the dash cam so can be viewed immediately; offering true peace of mind. With a built-in G-sensor supporting variable sensitivity, the dash cam can auto-detect any sudden knock or collision and lock the crucial footage and the built-in GPS module can link the location of the vehicle to the footage. This can then be used as vital evidence for claims or insurance purposes with users being able to access the required footage easily and quickly.
Nexar has developed its own proprietary software and the companion app allows for live streaming of all video footage directly to your phone and uses AI to detect important moments and save them as easy to find clips. Incidents can be reported and files shared and viewed immediately with an insurance company or the police through the app. The footage is backed up to the cloud without any limits, and all of it is incredibly easy to use and navigate around.
The Nexar Beam GPS comes with a free 32GB microSD card already installed but users can opt to upgrade to a bigger capacity with up to 256GB. Best of all, though, Nexar offers completely unlimited cloud backups without a subscription, so drivers can avoid the extra cost and have the same ability to save any video to the cloud. Ideal if the dash cam is ever stolen or damaged, as footage can still be viewed and accessed from anywhere. The video clips can be wrapped together with important data into a report and uploaded immediately using a one-click report function. Additionally, Siri voice command may be used to send messages to others whilst on the road in the Nexar Groups app which will show the location if the driver is delayed.
Get 5% commission on Nexar sales by signing up to their affiliate scheme here
Puro Sound Labs PuroPro volume limiting, active noise cancelling adult headphones – Available from Amazon for £120
H
The PuroPro is the latest addition to the range, with a slick design and studio grade audio quality, providing adults with a listening experience that is both high quality and healthy. In keeping with the Puro Sound Labs mission to protect consumers' hearing, the headphones are also volume limited to 85 dB for up to 8 hours per day, and 95 dB for up to 50 mins per day, as recommended by the World Health Organization. The headphones are equipped with Puro Balanced Response® Curve technology, engineered to deliver an amazing listening experience with clear, crisp vocals, plus two adjustable ANC levels, ensuring that users can listen to their favourite tracks and podcasts undisturbed, or find their own space in shared environments.
The wireless Bluetooth v.5 headphones are complete with a lightweight, foldable design and matching hard cover carrying case and are ideal for travel, with long lasting batteries that provide up to 28 hours playtime with ANC, 32 hours without and 300 hours of standby time.
EZVIZ DB2 battery-powered doorbell (Free Chime included) – currently available at Amazon and Very for £109.99
EZVIZ, an expert in smart home security, recently introduced its 2K+ video doorbell. Completely wire-free in design with an embedded rechargeable battery, the DB2 is easy to install, and it also features a handful of pro features to make front-door security easy.
This wireless and wire-free doorbell is fully battery-powered and can be set up anywhere in minutes. The DB2 Pro can run up to 115 days on one full charge, which is maximized by its emerging-saving mode. It's also fully weather-proof to withstand any extreme weather.
The DB2 lets users know who's there, even when they're not at home. It has an extremely wide viewing angle to see visitors from head to toe all via the EZVIZ app. It also features night vision of up to 5 metres.
The DB2 rings and helps people answer the door in an effortless way, even from afar. An instant video call will be initiated to the mobile phone, so users can see and talk through the EZVIZ App to let friends know if it's a good time to visit or tell the postman to place parcels in a preferred spot. It is also smart to detect human movements rather than running pets or moving leaves. Video storage is made safe and flexible to make sure the doorbell captures and preserves every key moment. The DB2 Pro supports local storage through a large microSD card of up to 256 GB, which can be inserted onto the indoor chime for enhanced data protection. EZVIZ also supports encrypted cloud storage upon subscription.
The DB2 is also hard to tamper with. In case the doorbell is forcibly removed, a sharp alarm will set off, while a mobile alert reaches the user.
H8 2K 360° Pan & Tilt Outdoor Wi-Fi Camera – available from Argos for only £109.99
Boosted by on-board AI algorithm, this next level camera is one of the smartest in its category to detect activity and movement along with useful features to make communications easier. Part of the award-winning outdoor PT series, this model features a new cube-shaped appearance, and rotates smoothly with ultra-low noise for full-area protection. In addition to its most popular person and vehicle shape detection capabilities, its onboard AI also recognizes a waving hand. This enables children and the elderly, who are not necessarily very tech savvy, to send video calls to the user's phone so they can always enjoy instant communication. When in action, the H8 Pro 2K can watch over a large garden or any outbuildings effortlessly, while freeing users from constant checking thanks to its smart notifications. Other features include 360° panoramic coverage, auto tracking, active defence with siren and strobe light, two way talk and colour night vision.
For effective home protection, it is important to obtain a sharp, wide vision on every crucial detail. The H8's flexible 360° pan-and-tilt design and clear 2K resolution can help greatly in reducing blind spots and avoiding blurry imagery. The H8 Pro with a panoramic field of view, is able to lock on and follow a detected moving person to make sure nothing important is missed. The H8 Pro 2Ks on-board algorithm helps it identify moving people and vehicles in particular. It reduces false alerts caused by swirling leaves or flying birds or insects and informs users when an unknown vehicle parks in the property area without permission.
A139 Pro 2 Channel dash cam – available from Viofo for £264.18
Innovative dash cam manufacturer, VIOFO, is pleased to introduce its first dash cam, the A139 Pro, deploying the newest Sony STARVIS 2 sensor. It is the first real 4K dashcam supporting up to 3 channel recording, powerful enough to rival most existing 4K dashcam competitors with immensely upgraded image clarity and accuracy in license capturing. Featuring two cameras, a 4K front camera lens providing nearly 300° of smooth rotation and another camera which can record the interior of the vehicle or the rear as well as 5GHz Wi-Fi, 24/7 parking monitoring and GPS tracking, it gives drivers the ultimate in peace of mind and recorded evidence when needed.
Thanks to its two cameras, the VIOFO A139 Pro dash cam can record the road ahead, and the interior of the vehicle or the road behind. The front camera with a 300° rotation delivers 4K ultra HD recording and deploys Sony's latest technology STARVIS 2 IMX 678 image sensor, type 1/1.8", which offers a wider dynamic range in a single exposure than the STARVIS pixel of the same size. Sony's image sensor with STARVIS 2 technology have the sensitivity well above that of the human eye. The A139 Pro 2CH is available from Viofo for £264.18/$299.99/ CAD $411.32.
Bridgerton meets Sherlock in this action packed crime thriller from the 17th Century.
THE LOST DIARY OF
SAMUEL PEPYS
JACK JEWERS
Moonflower Books| 11th May 2023 | £8.99| Paperback
PRAISE FOR JACK JEWERS
An impressive debut. The Times
Spirited writing, vibrant characters, visceral backdrops and swashbuckling action. Woman and Home
Debuts don't come better than this. Like the best historical novelists, his characters are as relevant today as they were 350 years ago.
Irish Independent
Fits the zeitgeist and offers a likeable hero in the flawed, kind and courageous Pepys: an engaging summer read. Country Life
Jewers excels in this splendid adventure with the promise of more to come. The Financial Times
Rich in period detail, a rattling good read. The Church Times
Samuel Pepys Diary has enthralled readers for centuries with its audacious wit, gripping detail, and indecent assignations. Pepys stopped writing at the age of 36. Or did he? This action-packed historical thriller imagines what might have happened next.
The Lost Diary of Samuel Pepys by Jack Jewers picks up a week after Pepys' last diary entry, and follows Pepys on a mission to investigate the death of a Crown agent in Portsmouth – the home of the Royal Navy. Events spiral out of control, embroiling Pepys in a deadly plot that reaches higher than he ever could have imagined. And along the way he is forced to confront some uncomfortable truths about who he is and what he really believes…
Jack Jewers reimagines one of Britain's greatest historical figures through a 21st century lens. Readers will love how Pepys not only turns detective but must confront his own prejudices along the way. What better allies for one of history's most infamous womanizers than a secret society of dangerous outlaws, made up entirely of women?
It is the summer of 1669 and England is in dire straits. The treasury's coffers are bare and tensions with the powerful Dutch Republic are boiling over. And now, an investigator sent by the King to look into corruption at the Royal Navy has been brutally murdered.
Loathe to leave the pleasures of London, Samuel Pepys is sent dragging his feet to Portsmouth to find the truth about what happened. Aided by his faithful assistant, Will Hewer, he soon exposes the plot as the work of a Dutch spy. But has he got the right man? The truth may be much more sinister. And if the real killer isn't found in time, then England could be thrown into a war that would have devastating consequences…
The modern diary as we know it owes its popularity to the 17th century diarist Samuel Pepys. Quite simply without Pepys' secret diary, discovered 150 years after his death, there may have been no Bridget Jones, no Dracula, no Adrian Mole, and no Secret Diary of a Call Girl.
But this is no dry, lifeless old document. Pepys' diaries have enthralled generations of readers with their exciting, often crude and frequently hilarious confessions about day-to-day life during the Restoration. From slating Shakespeare's plays to detailing his secret love affairs, Pepys' diary reads like a 17th century Hello! Magazine.
Pepys witnessed some of the most dramatic events in English history, from the return of Charles II to the horrors of the Great Plague and the Great Fire of London, but put his pen down for the last time in the early summer of 1669. Jack Jewers' inventive crime caper, The Lost Diary of Samuel Pepys imagines what happened next.
For those unfamiliar with the Restoration period, this was when Charles II returned to the throne after Oliver Cromwell. It was a time of hedonism and excitement, which saw the theatres reopen and women take to the stage for the first time. Brothels and ale-houses could once more operate freely. But it was also an era rocked by disaster, from the Great Fire of London in 1666, to devastating wars with the Dutch – that England lost. It was the best of times, and the worst of times.
About Jack Jewers
Jack Jewers is a filmmaker and writer, passionate about history. His career has been spent telling stories across every form of media, and his body of work includes film, TV, and digital media. His films have been shown at dozens of international film festivals, including Cannes, New York, Marseille, Dublin, and London's FrightFest, garnering multiple accolades, including an award from the Royal Television Society and a nomination from BAFTA Wales for Best Short Film. The Lost Diary of Samuel Pepys is his first novel.
Serena Organics has just launched its brand new subscription service. On the website, customers can now save 25% on all products when subscribing to repeat product orders and can choose the frequency of their subscription so that it suits them. They offer regular orders every 2 weeks, 4 weeks, 6 weeks and 8 weeks.
One of their most innovative products is a Cooling Gel which offers a silky blend of eucalyptus, peppermint and organically grown CBD. This potent amalgamation helps stimulate blood circulation, giving you an invigoration cooling sensation helping revitalise and replenish the skin whilst embracing the best qualities of CBS providing relief from pain, stiffness and tension. Great for the sporty active dads.
The Massage Oil has been made with intensely rich essential oils and CBD from organic hemp plants. This silky-smooth blend is designed to be applied to the skin as a massage and body oil. This can help relieve tired muscles and improve joint flexibility and circulation.
The Broad Spectrum MCT-based CBD oils are available in orange, peppermint flavours and near tasteless MCT, providing an excellent alternative for those who don't like natural hemp seed or flavoured oil, but still want to experience the maximum benefits.
Treedom, the sustainable tree planting platform that allows you to give a unique gift with meaning this year.
As summer approaches, many minds turn to our dad's and how to show we love them this Father's Day (without getting them another mug). Gifting a remote tree through Treedom, where you can follow the positive impact of the tree planting on the local community and track the growth of your tree, is the perfect eco-friendly personalised gift.
Hammerhead's Karoo 2 cycling computer was designed by cyclists for cyclists and is a perfect addition to your roundup.
This next-generation cycling computer has recently been seen on the handlebars of four-time TdF winner, Chris Froome, who took advantage of the Karoo 2's new industry-first features including CLIMBER – which anticipates and identifies upcoming climbs without the need to pre-load a route.
About the Karoo 2
• Karoo 2 has the largest colour spectrum and twice the pixel density (292PPI) of its closest rival, all on a smartphone-like responsive touchscreen.
• Ride in rain or shine with anti-glare texturing and droplet rejection.
• Connect to Bluetooth, Smartphone, ANT+, 3G, 4G and GPS. The Karoo 2 is the most connected head unit available.
• Intuitive software delivers a seamless Strava Live Segments experience, the best mapping and navigation, and highly accurate data.
• Regular software updates introduce new features and enhancements to Karoo 2, keeping it at the cutting edge of the cycling ecosystem.
Take Dad out for a great experience for the whole family where he can captain the ship and take everyone for a relaxing ride down one of London and Birmingham's relaxing waterways. Treat him to a trip on an eco-friendly and passenger-driven GoBoat, perfect for the whole family (the dog included)!
You can sail past iconic London and Birmingham landmarks like Hampton Court Palace (Kingston), Regent's Park Zoo (Paddington), and the Cube (Birmingham) as you captain your own boat.
When it comes to Father's Day fitness equipment gifts, here are some excellent options that can help dad stay fit and healthy:
1. ProForm Pro 9000 Treadmill(sportsandfitnessexchange.com/products/2021-proform-pro-9000-treadmill-w-22-screen): The ProForm Pro 9000 is a top-notch treadmill that offers a range of features to enhance dad's cardio workouts. It comes with a powerful motor, a spacious running surface, adjustable incline and decline settings, and a variety of built-in workout programs. The treadmill also integrates with interactive training platforms for a more engaging exercise experience.
2. Multifunctional Smith Machine(sportsandfitnessexchange.com/products/sfe-multi-functional-trainer-smith-machine-home-gym-w-2-200lb-weight-stacks-new): A multifunctional Smith Machine is a versatile piece of equipment that combines the benefits of a power rack, Smith machine, and cable machine. It provides dad with a wide range of exercise options, including squats, bench presses, shoulder presses, cable exercises, and more. Look for a model with a sturdy frame, adjustable safety catches, and smooth barbell movement.
3. NordicTrack X22i Incline Trainer(sportsandfitnessexchange.com/products/2019-nordictrack-commercial-x22i-incline-trainer): The NordicTrack X22i is an impressive incline trainer that takes dad's workouts to new heights. It features a massive incline range of up to 40%, allowing for intense uphill training. The treadmill also offers a spacious running surface, interactive training programs, and a vibrant touchscreen display. With its incline and decline capabilities, it simulates outdoor terrain and provides a challenging workout experience.
These fitness equipment gifts provide dad with the tools to improve his cardiovascular health, strength, and overall fitness level. Whether he enjoys running, weightlifting, or a combination of both, these options cater to different fitness preferences and goals.
Remember to consider Dad's specific needs, preferences, and available space when choosing a fitness equipment gift. The ProForm Pro 9000, Multifunctional Smith Machine, and NordicTrack X22i are all high-quality options that can elevate dad's home workout routine.
PeriActive MouthWash – www.getperiactive.com
What would make a Dad happier than having healthy gums and saving thousands of dollars on future dental work?
PeriActive is a new, natural mouthwash that uses plant botanicals to reduce inflammation, kill bacteria and allows the gums to heal. It is the only mouthwash on the market that is clinically proven to reduce inflammation, which is the root cause of gum disease and oral health problems.
Surprise Dad with a gift that will really make him smile: PeriActive Mouthwash
Website: https://www.getperiactive.com
Finally a product available to prevent and manage gum disease! PeriActive mouthwash https://www.getperiactive.com/) is a natural and effective plant based daily mouthwash that not only kills bacteria but reduces inflammation, which is the root cause of gum disease. PeriActive is a unique product that is based on natural plant based/botanical extracts that can help manage and prevent gum diseases. It is a natural product and comprised of three main plant ingredients that work together as an antibacterial, anti inflammatory and encourage gum healing: Centella Asiatica (promotes and amplifies wound healing), Echinacea Purple (prevents tissue college breakdown), and Sambucus Nigra (anti-inflammatory). PeriActive clinical trials have shown that PeriActive is more effective than any of its competitors at reducing inflammation and increasing healing. PeriActive has been available to dentists for the last 10 years and they have been seeing remarkable results in their patients. We are excited to bring PeriActive to the consumer so everyone can benefit from this amazing product and have healthy gums.
Try PeriActive Risk Risk Free: "Heal your gums in 60 Days or your money back"
Popular UK brewery Greene King has announced the launch of its Dadvent Beer Fridge just in time for Father's Day.
Housed in a fun fridge-themed gift box, this set contains 12 beloved Greene King beers plus two stunning pint glasses so that fathers can enjoy their brews in style.
The Dadvent Beer Fridge is available exclusively online from 22nd May at the Greene King Shop: shop.greeneking.co.uk/products/dadvent-beer-fridge.
La Redoute has launched its ultimate gift guide which has something for every type of Dad. Whether he's the BBQ king, the coffee connoisseur, or the adventurous type – show your love for him this Father's Day with a gift that's bound to make him smile! Shop La Redoute's full range at www.laredoute.co.uk
CAPE TOWN CLASSIC DRY GIN
TASTING NOTES
Cape Town Classic Dry Gin uses classical Juniper, dried orange peel, coriander, star anise, orris root, cardamom, and cassia bark, creating an extremely palatable gin with juniper and punchy citrus notes. Enjoy neat on its own or in a cocktail of your desire.
Follow the Cape Town Gin & Spirits Company on Facebook and Instagram to keep up to date on all the latest news and offerings and book your gin tasting at the new Cape Town Gin & Spirits Emporium at the V&A Waterfront on the website.
As Father's Day approaches, don't find yourself stuck for a gift or making last minute online orders, look no further than Desenio's stylish wall art this year.
Scandinavian wall art brand Desenio has a wide range of beautiful prints that your Dad or Grandad is bound to love!