MAKE YOUR OWN PURE SUPERFOOD ORGANIC CHOCOLATE
www.indigo-herbs.co.uk/shop/buy/chocolate-kit-gift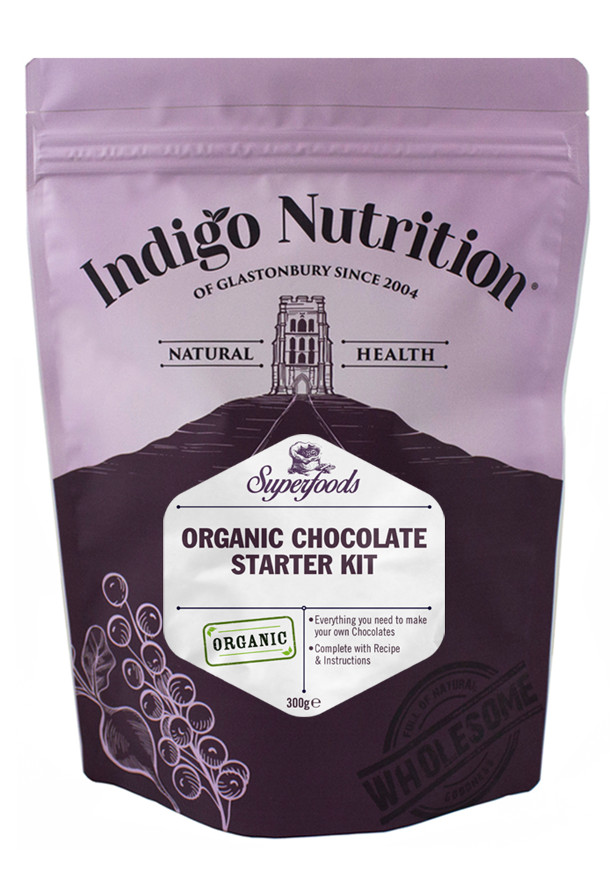 FACEBOOK | TWITTER | INSTAGRAM | GOOGLE+ | PINTEREST | LINKEDIN
Delicious & nutritious –
Anti-oxidant, rich in magnesium, iron, calcium, vitamin C
Contains feel good Phyto-nutrient theobromine
Dairy-free, gluten-free, no processed sugar, made with low GI sweetener.
This starter kit includes everything you need to make gluten-free, dairy-free, low GI pure dark chocolate, including organic cacao powder, organic cacao butter, organic raw agave nectar, organic raw vanilla powder. Also includes easy to follow recipe & instructions. There are 2 sizes
Small kit 300g makes about 20 small bars RRP £12.99
Large kit 750g makes about 45 small bars. RRP £23.99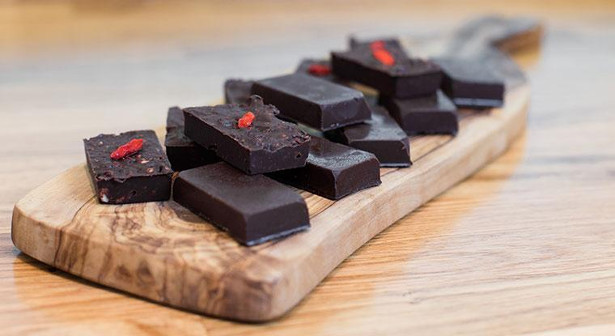 Health Benefits of pure chocolate made from Cacao:
• Source of magnesium: cacao is one of the top 10 magnesium rich foods. Magnesium relaxes muscles and strengthens bones and improves circulation.
• Vitamin C: our powder is high in vitamin C, which supports the immune system, acts as an anti-oxidant and relieves exhaustion and stress.
• Calcium: our powder is high in calcium, which is essential to bones and teeth.
• Iron: cacao is also a source of Iron. Iron oxygenates the blood and reduces fatigue.
• Protein: Our cacao powder is high in protein with 21.5g providing 8.6% of the RDA.
• Flavanoids: this nutritionally rich food is known to have twice the concentration of antioxidants found in red wine, and three times of that found in green tea.
This is partly due to the Flavonoids. Flavonoids improve the absorption of both vitamin C and iron.
• Also contains feel good phyto-chemicals including theobromine.
• Cacao makes an excellent supplement for women during the monthly cycle, as it is high in magnesium it can relieve muscle cramps, and a source of iron is good for the blood. It is also favoured by athletes, for muscle recovery, and energy.
• It makes an excellent healthy treat for both children and adults.
STOCKIST:
https://www.indigo-herbs.co.uk/shop/buy/chocolate-kit-gift
http://www.notonthehighstreet.com/indigoherbsglastonbury/product/raw-chocolate-making-kit
ABOUT INDIGO HERBS
Indigo Herbs supplies a broad range of Natural health ingredients including herbs, superfoods, wholefoods and natural botanicals. We are passionate about supporting people on their journey to optimum health and wellbeing. Sourcing the finest quality ingredients from around the globe since 2005 it is Indigo Herbs mission to make good quality, 100% pure, natural health ingredients available and affordable to all. Indigo Herbs also publishes a natural health guide, blog and recipe collection as we believe that empowerment is the key to optimum health and that begins with information and inspiration.
www.indigo-herbs.co.uk
www.indigo-herbs.co.uk/blog
www.indigo-herbs.co.uk/natural-health-guide
www.indigo-herbs.co.uk/recipe
www.facebook.com/Indigo-Herbs-Glastonbury
twitter.com/IndigoHerbs
www.instagram.com/indigo_herbs/
www.pinterest.com/indigoherbs/
www.linkedin.com/company/indigo-herbs-limited
The Golden Chilli Unicorn Cupcake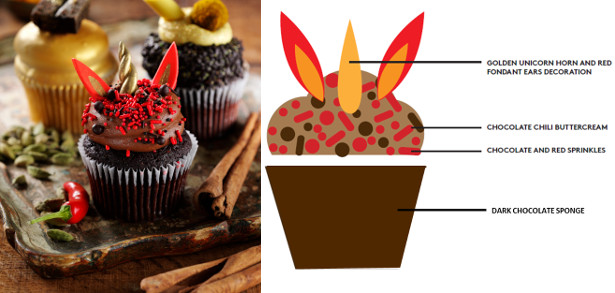 To celebrate the launch of Chopped, the show that uses the unlikeliest pairings to bring together the tastiest dishes, Food Network has partnered with culinary wizards Flavourtown to create the The Golden Chilli Unicorn cupcake.
Chopped UK is on Food Network from Wednesday 28th September, 8PM.
Cook time 24 Prep time 45 Serves 24
For the cake
• 225g light brown sugar
• 175g unsalted butter
• 3 large eggs
• 275g plain flour
• 100g valrhona cocoa powder
• 350ml buttermilk
• 2 teaspoons vanilla extract
• 1 1/2 teaspoons bicarbonate of soda
• 1/2 teaspoon salt
• For the Chocolate Chilli Frosting
• 250g softened butter
• 500g sifted icing sugar
• 100g melted 70% dark chocolate
• 60-75g whole milk
• 50g cocoa powder
• 1 tablespoon mild chilli powder
• 1 teaspoon cinnamon
• 2 teaspoons vanilla extract
• For the Golden Unicorn Decorations
• 250g Red sugar paste
• 250g White sugar paste
• Edible gold paint or edible gold spray paint
Method
1. For the cupcake, start by creaming butter and sugars for 5-10 minutes until fluffy and light in colour.
2. Sift flour, cocoa powder, bicarbonate of soda and salt together and set aside. Mix vanilla into buttermilk and set aside.
3. Add eggs one at a time and beat for 1 minute between each addition.
4. Stop and scrape down the bowl and mix again until pillowy and well incorporated.
5. Add one third of the dry ingredients on a slow speed and mix until just incorporated.
6. Add half the buttermilk and mix just until the milk is incorporated.
7. Stop and scrape down and add another third of the flour followed by the buttermilk.
8. Once the final batch of flour is incorporated scrape down one final time and ensure the batter is one constant colour all the way through.
9. Scoop into baking pans and bake for 24 minutes at 300F.
1. To make the frosting, cream butter for five minutes until white, pale, and fluffy.
2. Add half the icing sugar and start to mix on low speed until incorporated and then turn up to medium and beat for 3 minutes.
3. Slowly add remaining icing sugar, chilli powder and cinnamon in the same way and beat on medium. Gradually add milk one tablespoon at a time until desired consistency is reached. Add in vanilla.
4. Add cooled melted chocolate and beat again until incorporated.
1. For the golden unicorn decorations, first roll the red sugar paste to a thickness of approximately 4mm.
2. Using a knife or a petal cutter, shape the fondant into an ear shape and pinch one end to give the ear more definition.
3. Paint gold highlights using edible gold paint and set aside to dry.
4. Roll the white sugar paste into two small balls and shape into two rolls that both taper at one end.
5. Twist the shapes together to form the unicorn horn.
6. Using food safe brushes, paint the horns with edible gold paint or an edible gold spray.
7. Leave all the fondant to dry and go hard – ideally leave overnight to set completely.

For National Chocolate Week, Try….. Ombar made with raw cacoa and coconut mylk! www.ombar.co.uk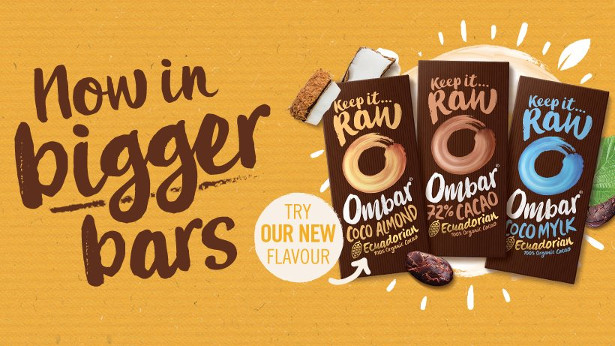 TWITTER | FACEBOOK | INSTAGRAM
We've turned the idea of unhealthy chocolate on its head, stripping away the bad stuff to make a healthier, tastier chocolate.
Starting with the incredible cocoa beans all chocolate is made from, we keep 'em raw to retain more natural goodness. Adding whole, unrefined coconut sugar, an uber-creamy coconut mylk in place of dairy milk, plus superfoods and probiotics, we've created a rich, smooth, indulgent chocolate you and your body can feel good about.
RRP is £2.99, Stockist: Waitrose.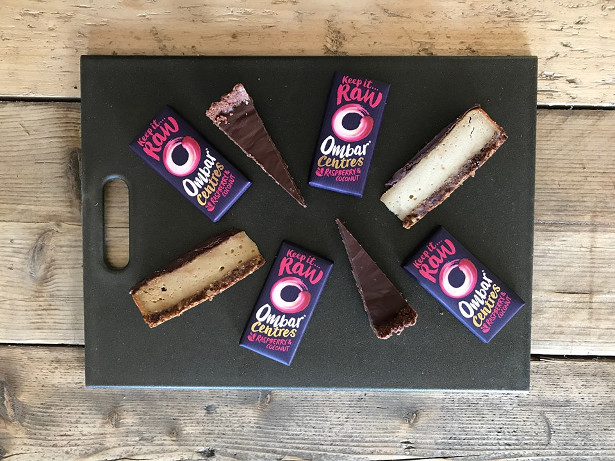 |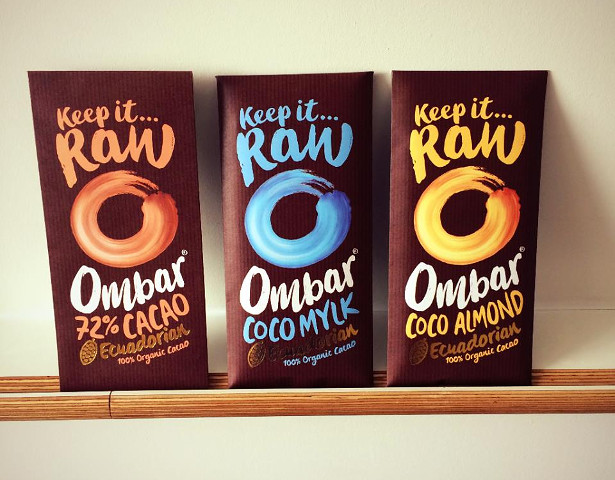 |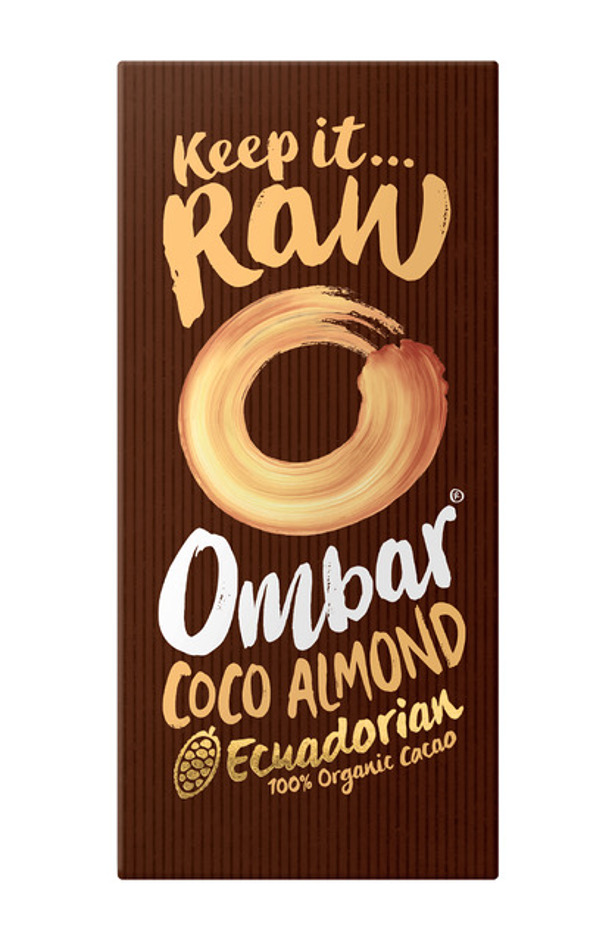 |
|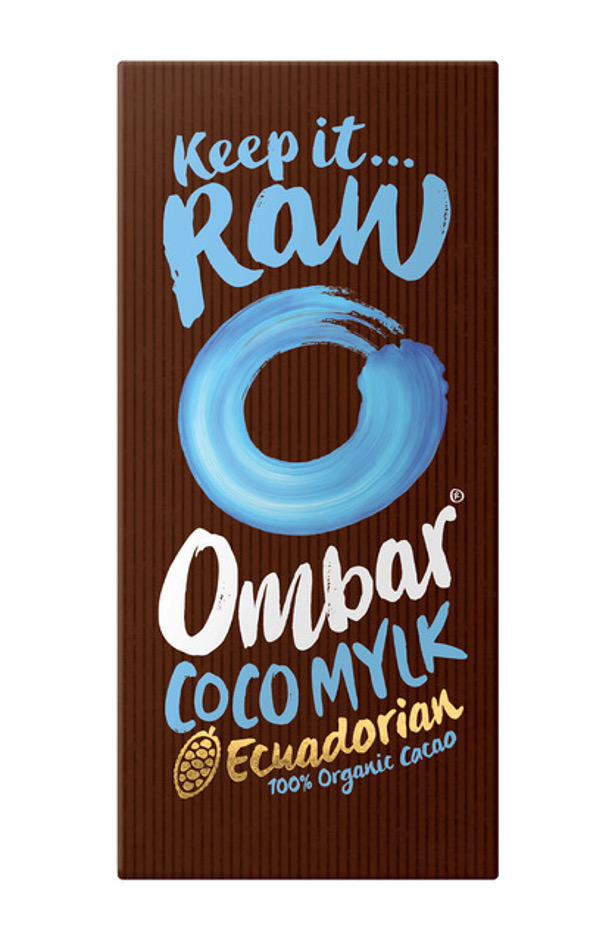 |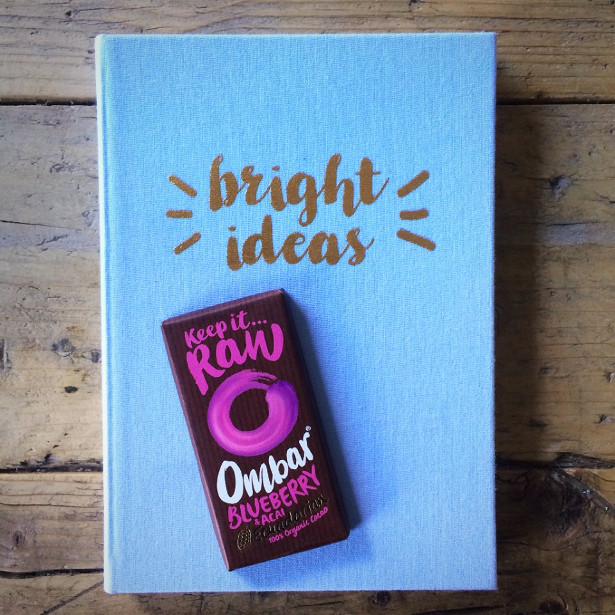 |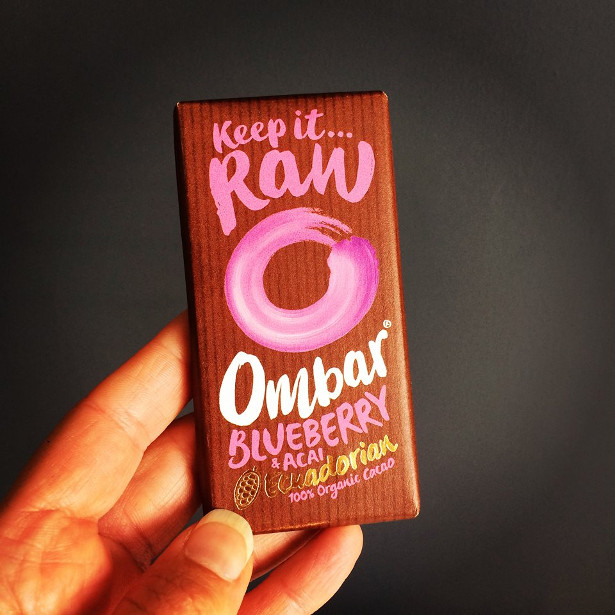 |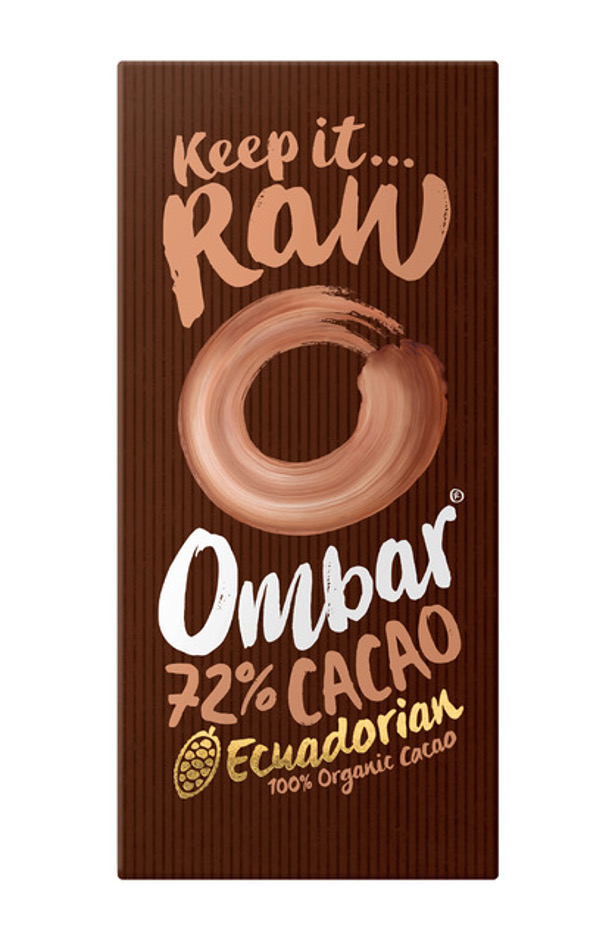 Cocktails with a twist for London Cocktail Week!
-Union Hand-Roasted Coffee Launch Coffee Cocktails-
(Get Your 20% Discount Here!)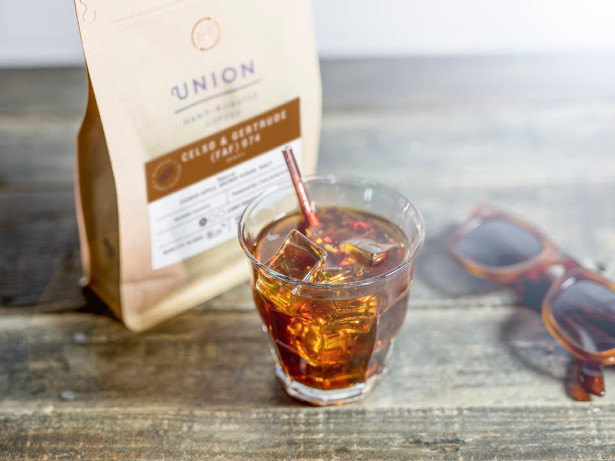 FACEBOOK | TWITTER | INSTAGRAM
Calling all cocktail lovers! This year's London Cocktail Week takes place between the 2nd – 8th October and Union Hand-Roasted Coffee is celebrating with the launch of two cocktails: the brand new 'A-Team' and an all-time favourite, the Espresso Martini. Both have been fashioned to create the ultimate new drinking occasion and is the perfect way to celebrate and merge London's vibrant coffee and cocktail scene.
The A Team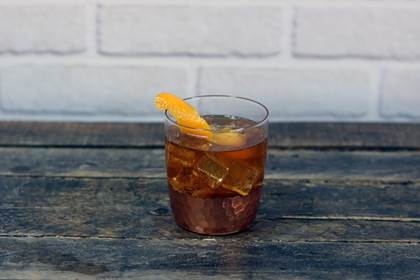 This coffee cocktail is named after its two creators – Annie and Ashley, who after experimenting with a variety of flavours conjured up a fresh and moreish coffee cocktail recipe that they challenge you to sip rather than gulp down in two mouthfuls!
Coffee Recommendation
All of Union's citrus and fruity coffees work well in this coffee cocktail recipe, but Maraba, Rwanda coffee works best in this. With flavour notes of citrus and red currant, it's suitably fruity while delicately balanced with the smoothness of toffee.
Ingredients
Ice cubes
25ml coffee concentrate (35g coffee to 250ml water)
25ml Gin
25ml Cointreau
100ml Elderflower Presse
1 lime
1 Orange
Method
Fill glass ¾ of the way with ice
Pour in the following:
coffee concentrate
Gin
Cointreau
Elderflower Presse
Squeeze in quarter of lime
Peel orange and twist into drink
Stir gently twice and serve
Espresso Martini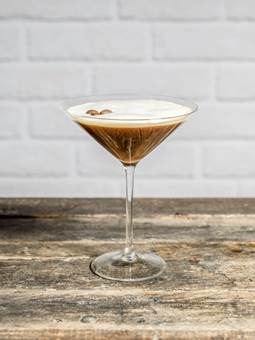 Coffee Recommendation
Either the rich smooth aftertaste of the Bobolink coffee, or the intense dark chocolate flavour of the Equinox blend would work best with this Espresso Martini.
Ingredients
Cocktail shaker (including strainer)
Ice cubes
Double espresso
50ml Vodka
35ml coffee liqueur
Method
Fill the martini glass with ice to chill
Pour the vodka, coffee liqueur and espresso into a cocktail shaker with some ice cubes
Shake vigorously
Remove the ice from the glass and serve with a few coffee beans and impress!
Union Hand-Roasted Coffee will be offering a 20% discount off recommended coffees (Maraba, Equinox and Bobolink) during London Cocktail Week (2nd – 8th October). Simply use discount code COCKTAIL20 when purchasing online.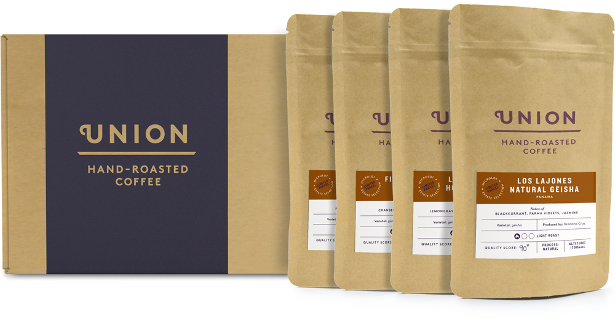 |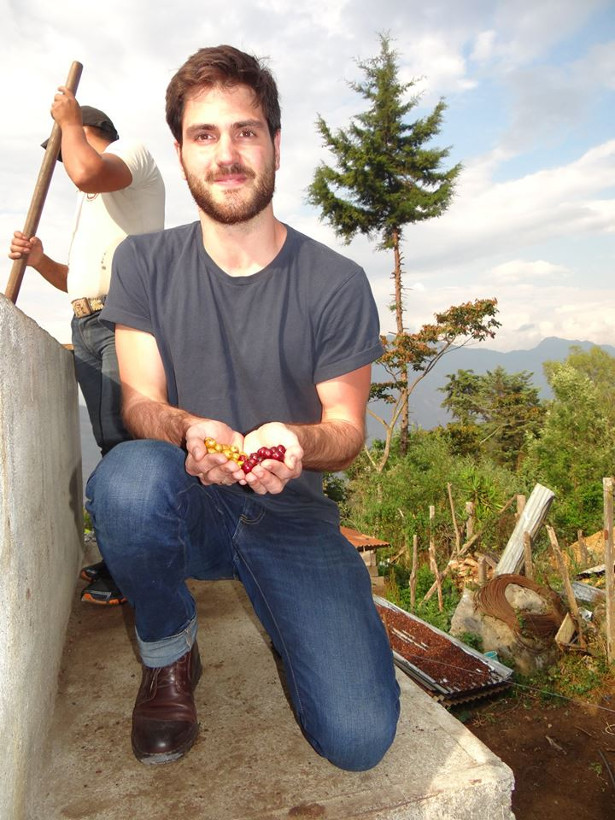 |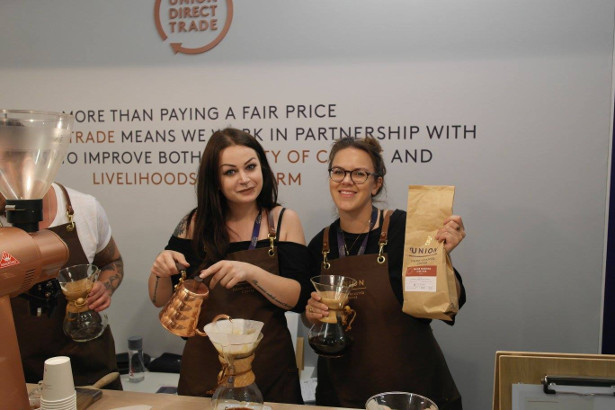 |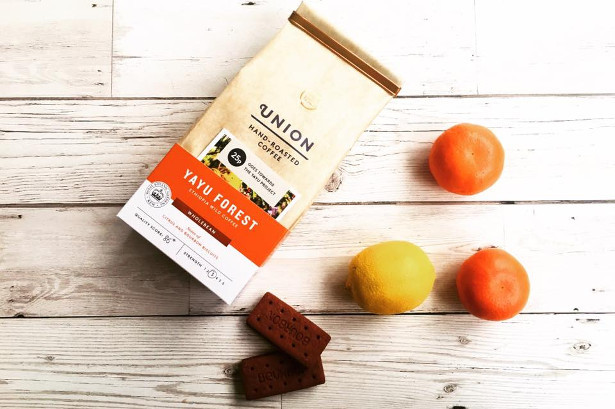 |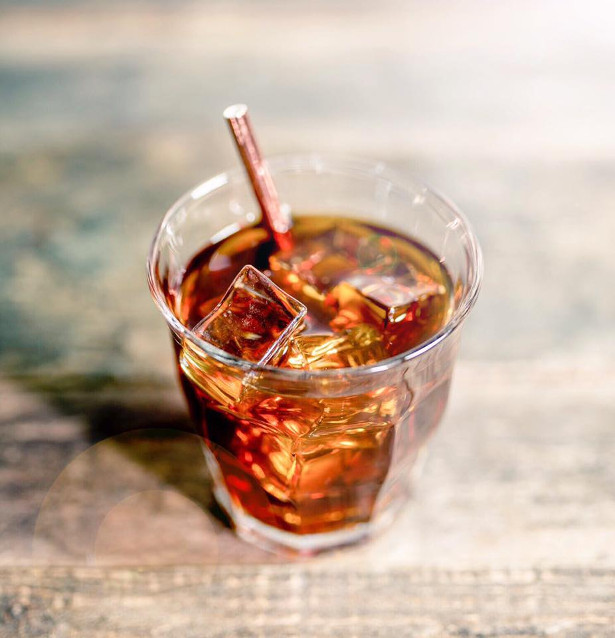 |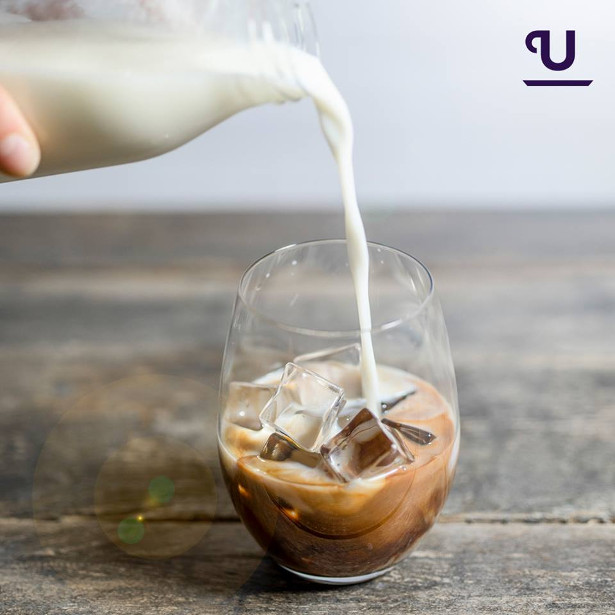 This is Shop Or Not's favorite coffee. We text you one new coffee, every single week, so we know good coffee. Each week, it's a text with beans from a different, independent roaster from around the US.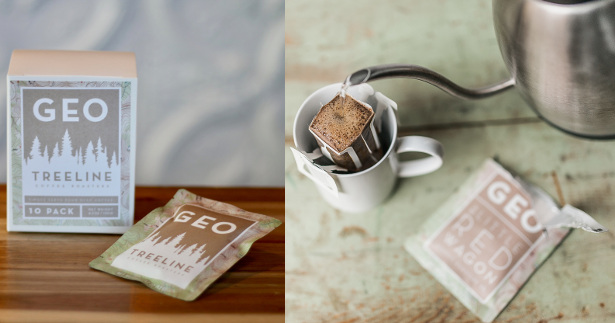 This one is delicious and has everything you need to make it, all in one little packet. Single-serve, ready to brew, pourover magic. Each of these Geo packs contains one small paper stand filter and one small, perfect scoop of single-origin coffee. The filter fits right on top of your cup, the coffee's inside, and you just add hot water. Boom. Caffeine. Whether you're camping, traveling, or just have a packed day of meetings, the Geo gets you fueled up.
It's made by the gurus at Treeline Coffee in beautiful Bozeman, Montana, who spend a lot of time exploring the outdoors. But they don't let tent-life cramp their outstanding coffee style. Their coffee beans are all hand picked for small batch, artisan roasting from the best single-origin bean sources around the globe, from Kenya to Guatemala. Their seasonal sourcing and expert roasting maximize the unique flavor profiles of each cup.
Treeline's motto is that great coffee should fuel you to do the things you love. If you're headed out for your next outdoor adventure, the Geo packs even have instructions on how to dispose of them once you're finished with your caffeine fix: sprinkle the grounds on the nearest plant, burn the filter. Just text TREELINE to 347-482-0881 to get 5 packs for $10.
MAGNUM TUBS: REVEL IN THE RITUAL
Magnum's answer to the perfect me-time treat in three delicious flavours

October 2017: Magnum, the ice cream brand synonymous with indulgent pleasure, has launched Magnum Tubs; an invitation to indulge in some me time with a completely unique, and delicious chocolate & ice cream experience.
Magnum tubs are designed with special care and attention for an indulgent chocolate experience in every spoonful. Squeeze the pack and listen to the satisfying crack of the thick Magnum classic chocolate shell created to be carefully broken. Then, as you open the tub, crack through the thick chocolate disc, to delve into velvety smooth vanilla ice cream with generous shards of Magnum chocolate throughout.
Each tub is designed for those solo moments of pure indulgence- the moment you have been looking forward to all day, where you leave everything else behind and focus completely on pleasure.
On shelf now, the brand new range is available in the three most popular Magnum flavours: Classic, Almond and White. The sophisticated real life photography on pack brings the product to life and encourages ice cream lovers to crack the shell and celebrate life's precious pauses.
CLASSIC
The timeless Classic Magnum Tub has velvety vanilla ice cream and thick chocolate shards, surrounded by a cracking Magnum Classic chocolate shell. The tub is topped with a thick chocolate disc.
RRP: £3.85 440ml
ALMOND
Velvety smooth vanilla ice cream and thick milk chocolate shards and almond pieces, all encased in a cracking milk chocolate shell. This tub is also topped with a thick chocolate disc with almond pieces for the ultimate nut-lovers experience.
RRP: £3.85 440mL
WHITE
Featuring generous shards of Magnum white chocolate encased with layers of velvety smooth vanilla ice cream and topped with a thick white chocolate disc.
RRP: £3.85 440mL
The Magnum Tubs range can be found in all major retailers, nationwide.
|

Sweet Better, Live Better with
Whole Earth Sweetener Company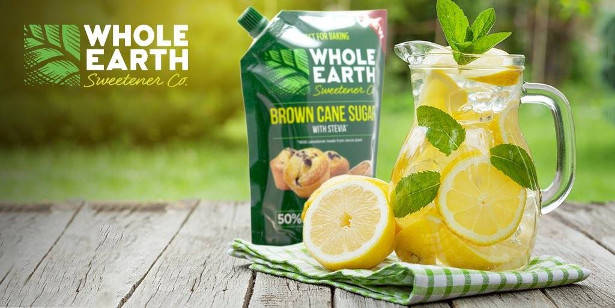 FACEBOOK | TWITTER | INSTAGRAM
Whether it's a decision to change your lifestyle or simply wanting to cut down on sugar, Whole Earth Sweetener Co. has launched a new range of products perfect for all sweet occasions. Available from Sainsbury's stores nationwide, Whole Earth Sweetener Co. products are a new generation of Stevia that are set to change the way the nation sweetens forever. Perfect for every occasion, Whole Earth Sweetener Co. products are derived from nature and carefully crafted so you don't have to compromise on taste.
Whole Earth Sweetener Co. is a distinctive range that harnesses the sweet side of nature. Used to enhance a coffee, bake a cake, or sweeten porridge, Whole Earth Sweetener Co. products are a great way to add a little extra sweetness to life. The extensive and versatile range includes:
Sweet Granules (RRP £4.25) is a table top sweetener that is part of the zero-calorie collection. The pure, undeniable sweetness will ensure sugar is forgotten with the first try.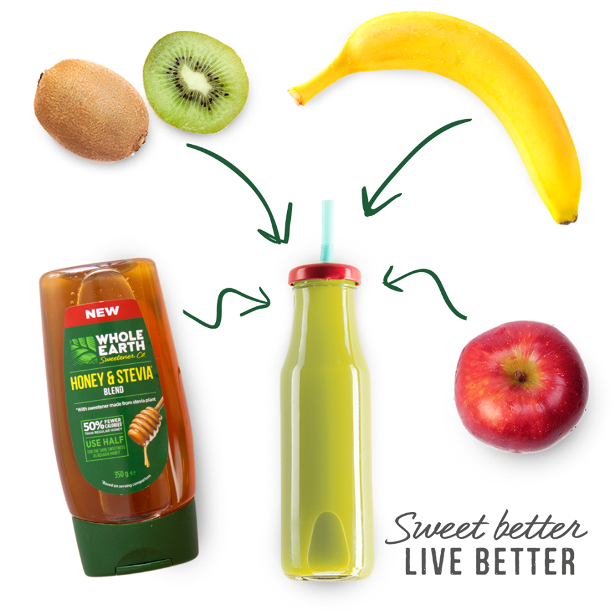 The Sweet Mini Cubes (RRP £2.50) are also included within the zero-calorie range and are perfect for on-the-go sweetness derived from nature.
Using half the quantity, the Brown Cane Sugar with Stevia (RRP £2.50) offers the same sweetness as sugar but with half the calories1. It complements the sweetness of the Stevia leaf extract with cane sugar creating gold standard crunchy crystals, bringing a rich sweetness to all baked goods.
The Honey & Stevia Blend (RRP £5.00) is a delicious sweetener derived from the Stevia plant and is ideal for porridge, fruit, yogurt and all your favourite hot drinks. Use half the quantity for the same sweetness as regular honey but with 50% fewer calories2.
All Whole Earth Sweetener Co. products are available from Sainsbury's nationwide.
For additional information please visit www.wholeearthsweetener.co.uk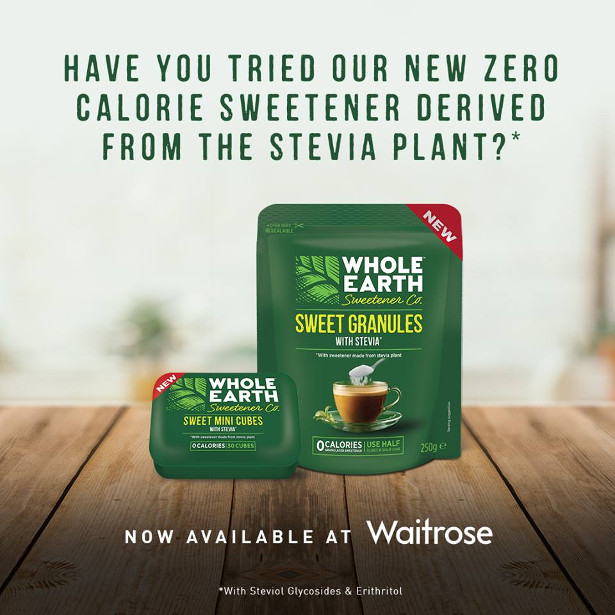 |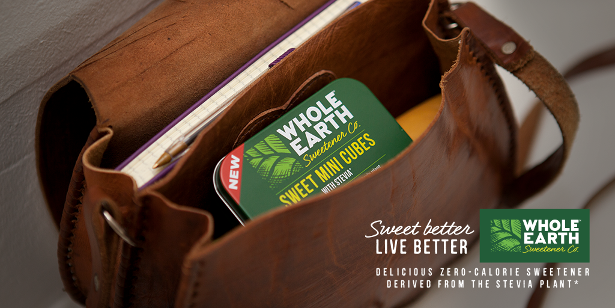 |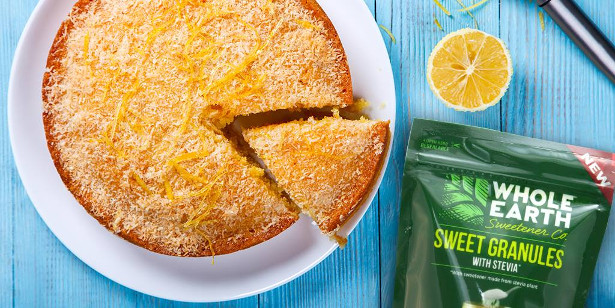 |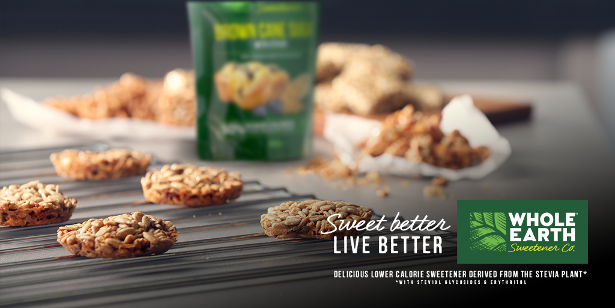 |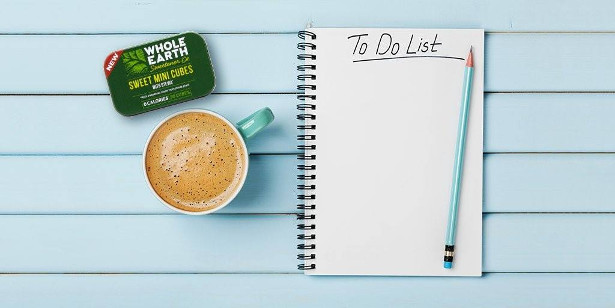 |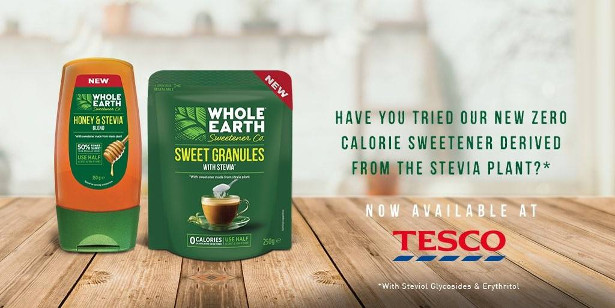 |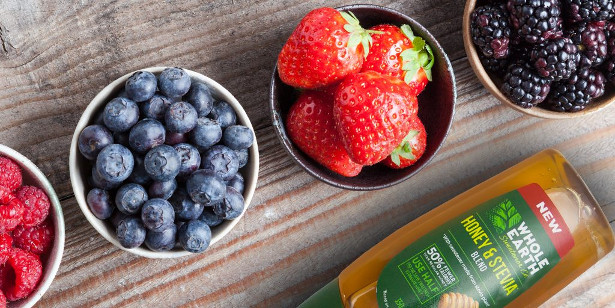 |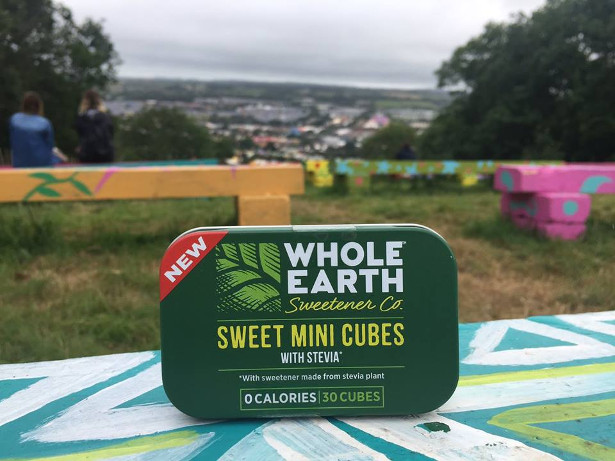 |

Explore Cuisine, Specialist Pastas made from beans, peas, lentils and rice! Recipe Black Bean Spaghetti & Red Curry Paste!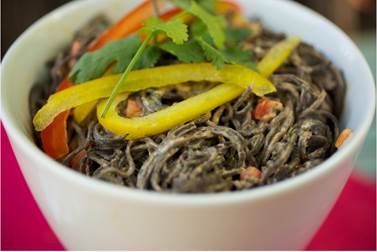 FACEBOOK | TWITTER | INSTAGRAM | PINTEREST
Due to Explore Cuisine products being high in protein and fibre, it is a delicious and healthy way to repair muscles after exercise and a great alternative for somebody looking for a healthier alternative to regular pasta.
BLACK BEAN SPAGHETTI WITH RED CURRY SAUCE RECIPE

25 MINUTES
SERVINGS: 4 PEOPLE
Ingredients for 4 people
– 1 box Explore Cuisine of Black Bean Spaghetti
Sauce:
– 1 can coconut cream (400g)
– 2 tablespoons Red Curry Paste
– 2 tablespoons grated Ginger
– 2 tablespoons chopped coriander
– 2 tablespoons Olive oil
– Black pepper
– Salt
– Red/yellow Pepper slices1 of each (275g in total)
– Grated parmesan cheese (suggested)
–
Instructions
Cook the Black Bean Spaghetti by boiling 8 cups of water with a table spoon of olive oil and a pinch of salt, add spaghetti to the boiling water then simmer gently for 5-6 minutes or until cooked through. Immediately, drain it.
For the sauce, pour coconut cream, red curry Paste, ginger and coriander into a pot and bring to boil. For the peppers, heat olive oil in large nonstick skillet over medium heat. Add the peppers and cook for 4-5 min. Mix the organic Black Bean spaghetti with the sauce and add the peppers and stir. Serve hot with grated parmesan cheese on top.
About Explore Cuisine
Explore Cuisine markets and distributes innovative foods using plant-based organic ingredients of the highest quality. Explore Cuisine's selection of pasta from across the globe integrates beans, peas, lentils and rice to provide consumers with nourishing meals that are easy, quick, naturally colourful and most importantly delicious.
Explore Cuisine's brands are available in over 20 countries worldwide and sold in leading retailers. Explore Cuisine is committed to trading fairly and supporting farmers and their communities, so everyone benefits along the way.
UK Stockists and RRPs: £3.00 Asda, Sainsbury's, Morrisons, Ocado, £3.29 independents, £3.35 Holland & Barrett.
The range includes: Red Lentil Spaghetti 250g, Red Lentil Penne 250g, Chickpea Spaghetti 250g, Chickpea Fusilli 250g, Green Lentil Lasagne 250g, Green Lentil Penne 250g, Black Bean Spaghetti 200g, Edamame & Mung Bean Fettuccine 200g, Soybean Spaghetti 200g, Edamame Spaghetti 200g.
To learn more about Explore Cuisine, where to purchase and recipe ideas, visit: www.explorecuisine.com

Substance, Preciseness, Orderliness! Amelia Rope Chocolate www.ameliarope.com…. Also Its Devilishly Sinful! NEW FLAVOUR! NEW INGREDIENTS! NEW PRODUCT! CHOCOLATE KERNELS! www.ameliarope.com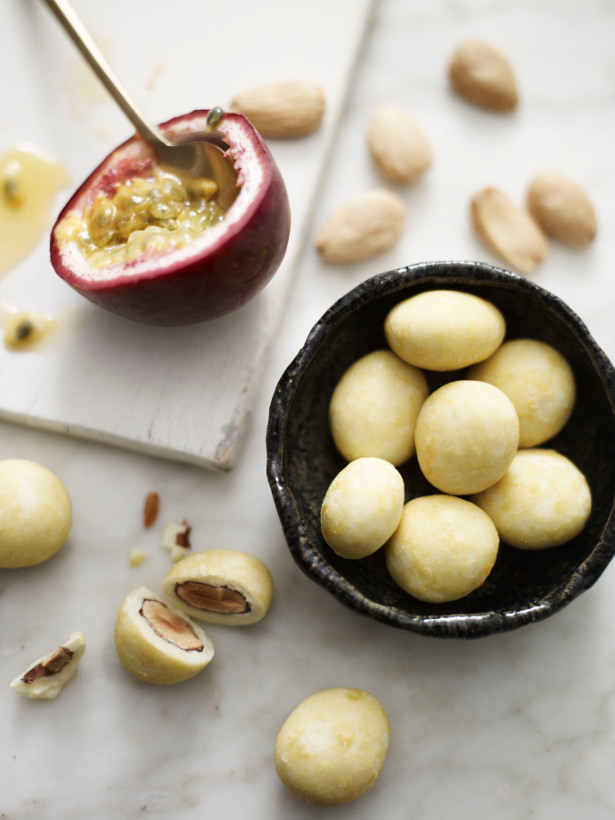 FACEBOOK | TWITTER
Amelia Rope has travelled extensively and these absences have inspired collections of such incredible diversity. After her recent visit to the Columbian rain forests Amelia Rope Chocolate bars are now made entirely from Colombian couverture – having visited Colombia twice and met the cocoa farmers, stayed on plantations, visited the training schools and sustainability trial plantation Amelia decided to create a masterpiece range of chocolates, we would call it her concerto number 3 in G Major, and just exudes quality!
"Our new Chocolate Kernels range are made for us by a small family in Catalan using Marcona almonds and Spanish hazelnuts.
All ideal to devour during Chocolate Week :)."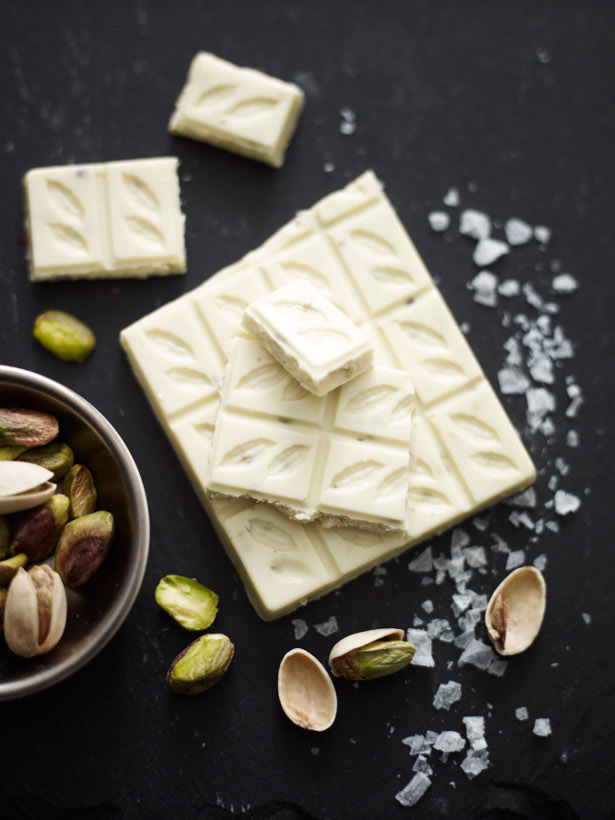 NEW FLAVOUR: SALTED CARAMEL BUTTER MILK 41% Small crunchy pieces of salted caramel from the Loire Valley are blended into their velvety, Colombian milk chocolate to leave a wonderful long finish and exceptional texture.
NEW INGREDIENT: QUINOA PUFFS DARK 70% Who doesn't love quinoa? And its good for us too. Teeny quinoa puffs have been blended into our intense and lively 70% dark chocolate. Texture balanced with cocoa … BARS RRP: £5.60-£6.50 Available: Fortnum & Mason, The Conran Shop, Wholefoods, small independents and ameliarope.com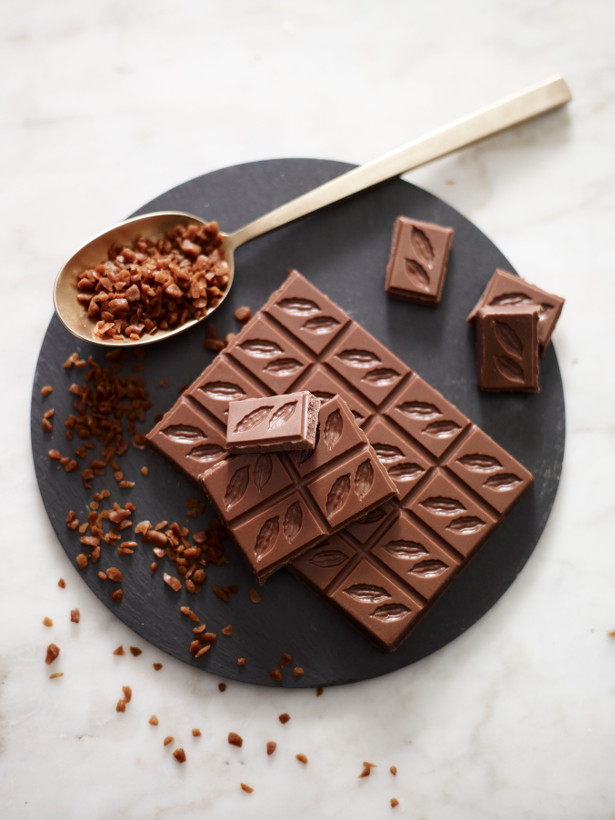 NEW PRODUCT: CHOCOLATE KERNELS Amelia's keenness to go out exploring lead her to a small family in Catalonia creating chocolate coated Marcona almonds and Spanish hazelnuts. As soon as she returned she designed this new contemporary range. Passion Fruit Roasted Marcona almonds are coated in a shell of white chocolate and dusting of passion fruit. Crunch. Sweet. Citrus. Sea Salt Roasted Marcona almonds are coated in a shell of white chocolate and sprinkling of sea salt from the Canary Islands. Crunch. Sweet. Salt.
Defiantly Dark Roasted Spanish hazelnuts are encased in dark chocolate and dusted with cocoa powder. RRP: £15.00 Available: The Conran Shop, small independents and ameliarope.com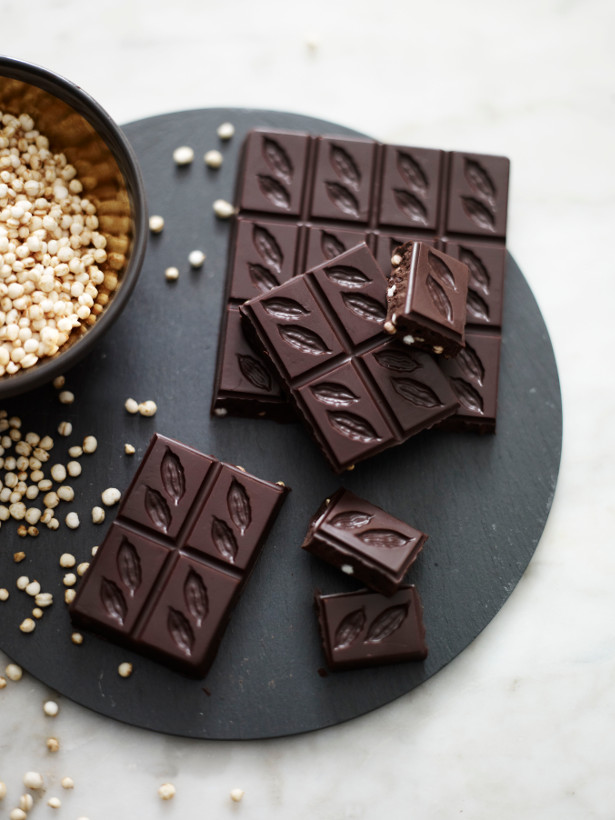 Stockists include: Fortnum & Mason, Wholefoods and independents. Hotels include Blakes Hotel, The Kensington Hotel and South Place Hotel. Corporate clients include Berry Bros & Rudd and Eurostar (Business Class). Amelia exports to the Middle East and Hong Kong.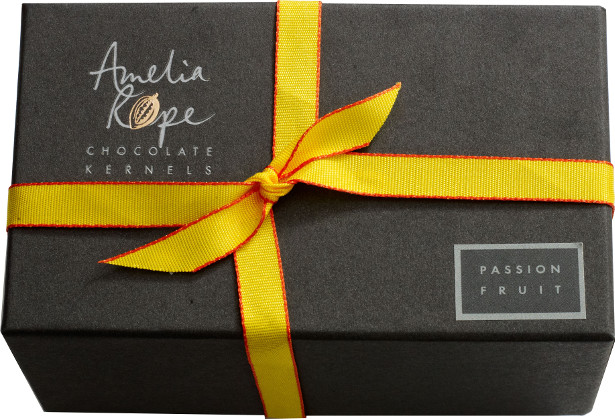 |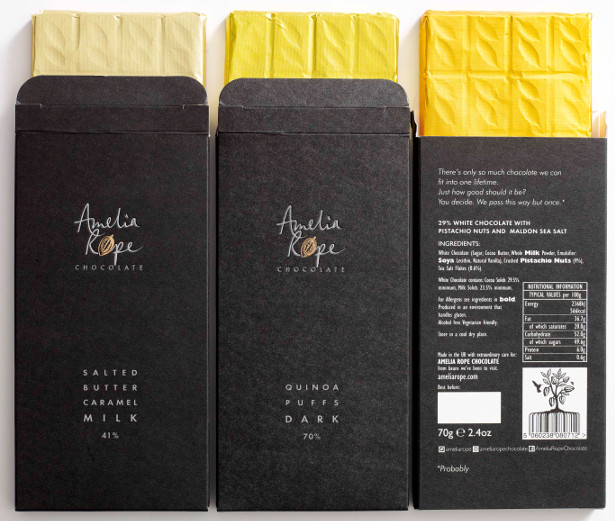 |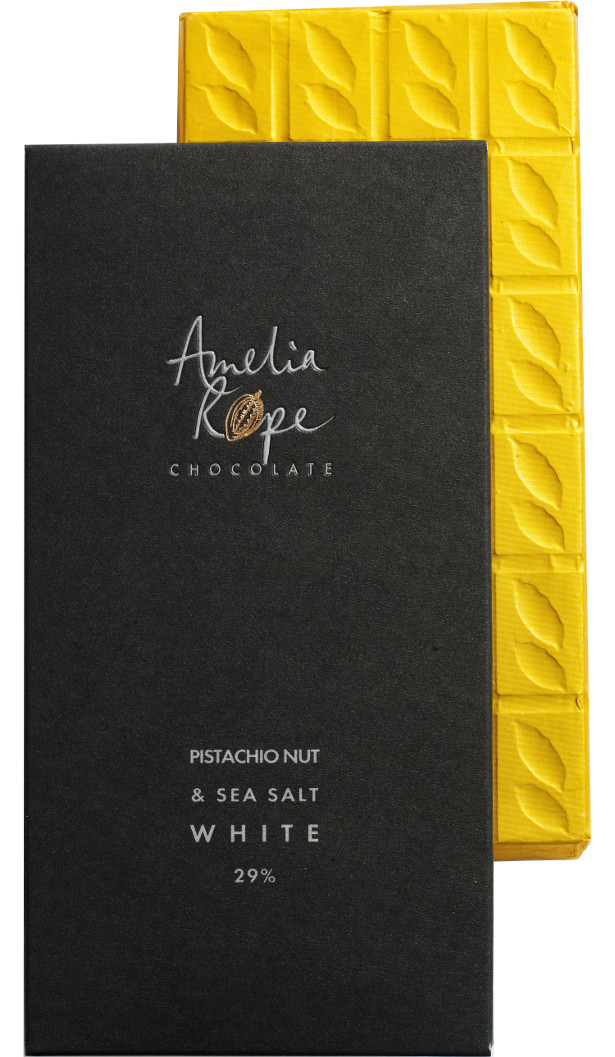 |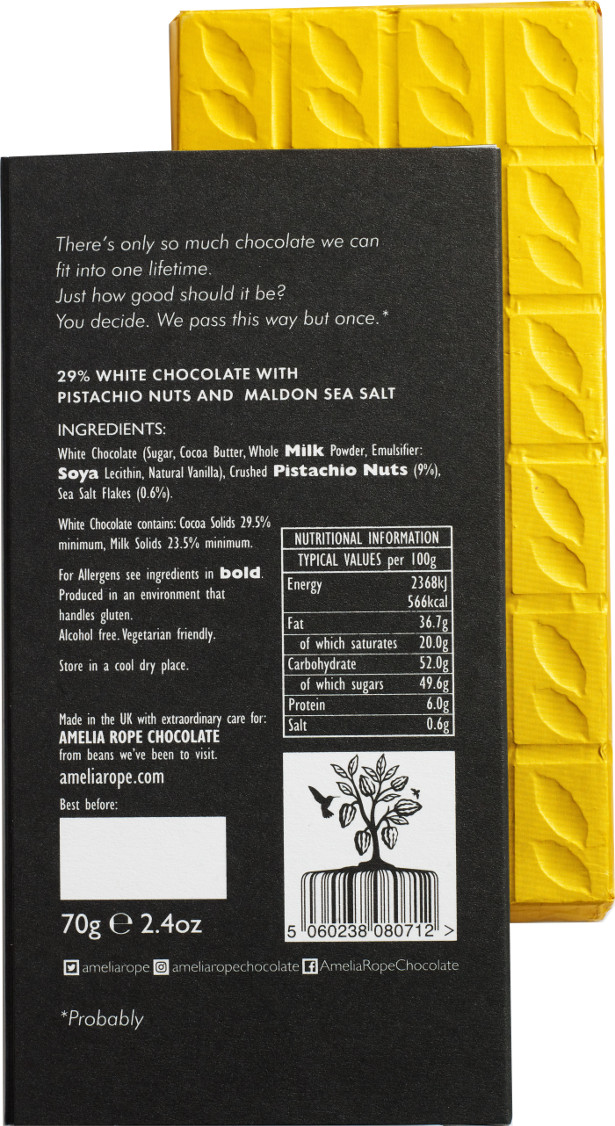 |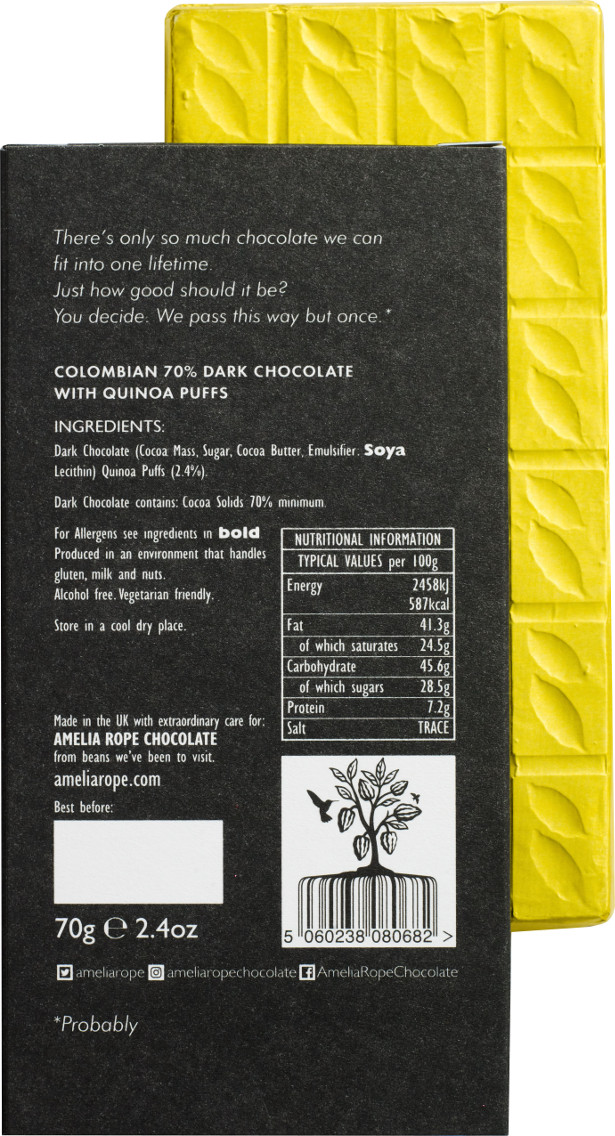 |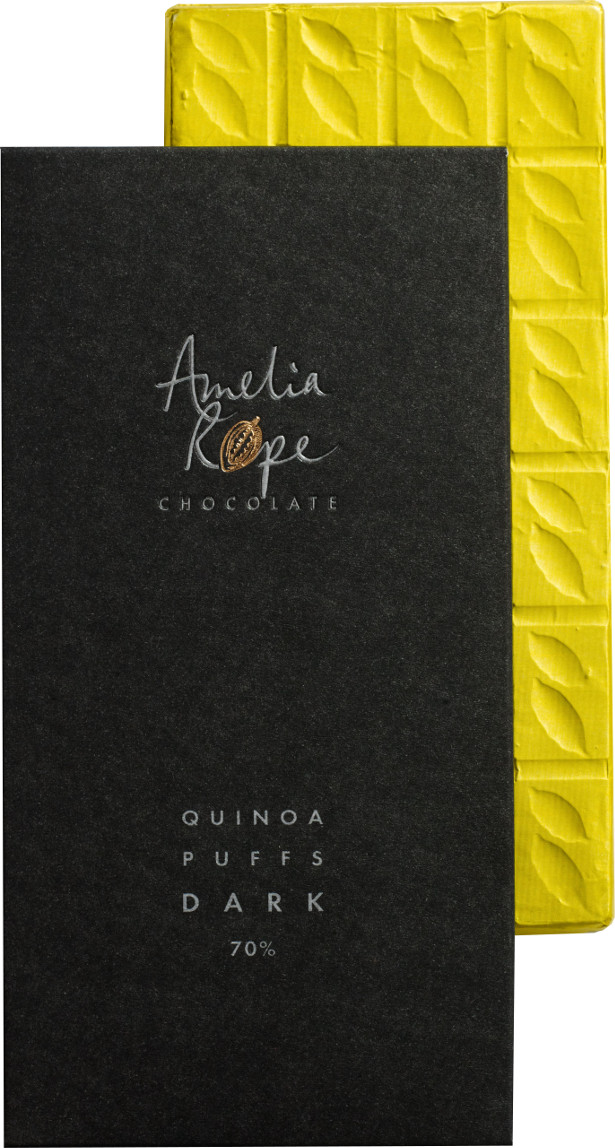 |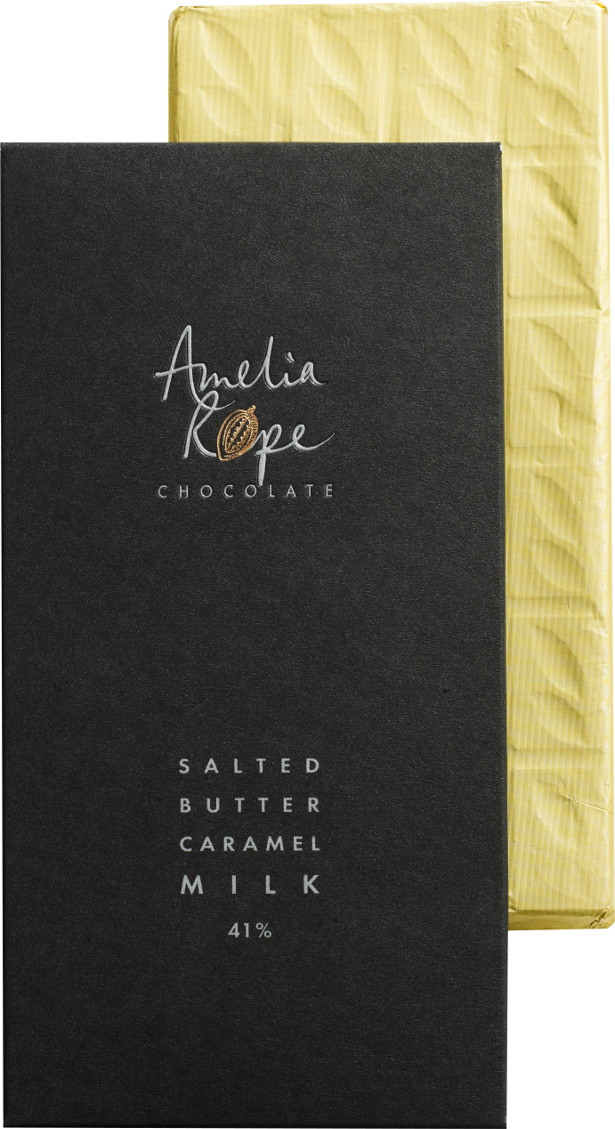 |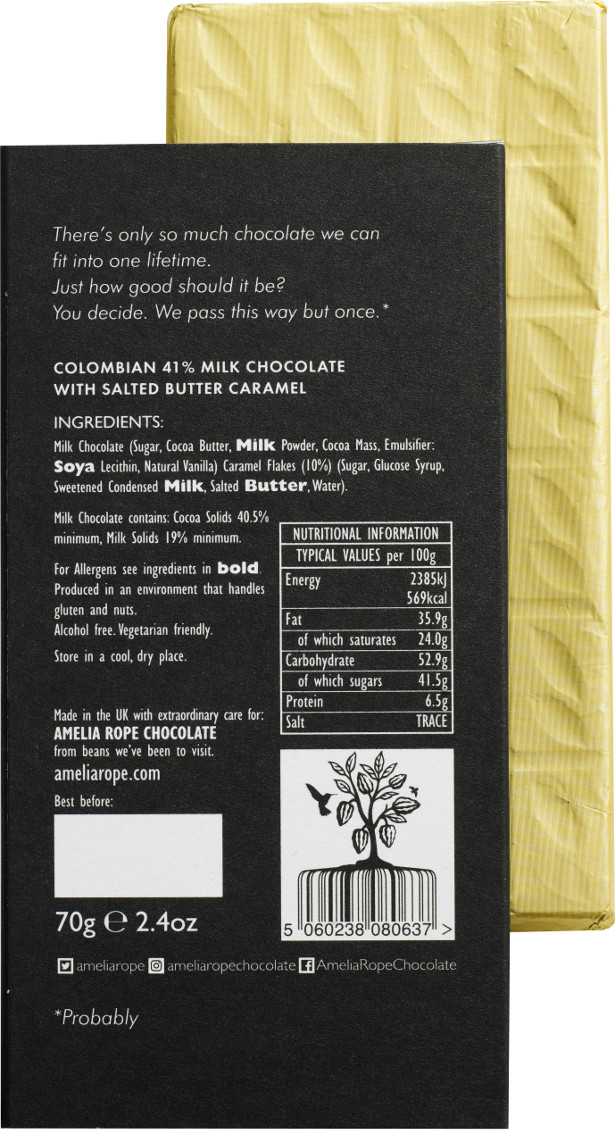 Love Coffee Barista Secrets for Creative Coffee at Home
By Ryan Soeder & Kohei Matsuno
Quarto Press | Hardback
Armed with no more than a home coffee-making gadget, you too can create home-brewed coffee that looks as good as it tastes. From the classic rosetta to Mount Fuji, all you'll need to replicate the professionals is a pitcher of steamed milk, a thick espresso base and a steady hand. In revealing the baristas secrets, this book covers the four major areas of latte art: stencilling, etching, free pouring and 3D foam sculpture, and features clear step-by-step instructions for 20 great designs. As well as showing you how-to, this book curates the work of some of the greatest latte-artists on the planet, setting you on your way to making coffee that looks as good as it tastes.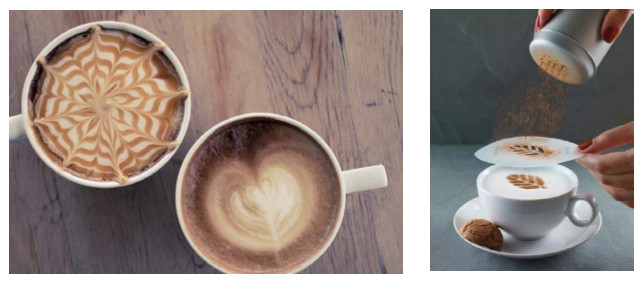 Includes 5 plastic stencils.
• No other latte art book features a whole section on 3D foam sculpture – the newest trend in latte art.
• Practical step-by-step instructions for making a great cup of coffee along with 20 achievable and varied latte art projects, covering stencilling, etching, free pouring and 3D foam sculpture.
About The Authors
Ryan Soeder is a barista and coffee educator. He won the Coffee Fest World Latte Art Championship, North Central Barista Competition in 2015.
Kohei Matsuno is a Japanese latte artist, specializing in 3D foam sculptures, and a world expert in the field.
The Marley Coffee Cookbook
by Rohan Marley and Maxcel Hardy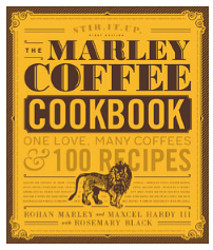 Quarry | 15th August 2017 £16.99 | Paper over board
Rohan Marley's sustainable coffee empire now has a new cookbook that sings the praises of coffee-infused cuisine.
There's a strong coffee connection for each and every dish in, The Marley Coffee Cookbook: One Love, Many Coffees & 100 Recipes, whether it is infused with mocha theme or it rocks an espresso flavour. And there's a good reason for it says co-author Rohan Marley: "Coffee came into my life for a purpose . . . to help the communities that depend on coffee for their lives." Thanks to a master chef, Maxcel Hardy III—and after many nights of fun cooking and eating the new dishes in Rohan's New York apartment—they've created a unique cookbook that pays homage to the plant that has played such an important part in Rohan's life.
The Marley Coffee Cookbook shares dishes you're unlikely to find anywhere else – from salads to mains and more. Sweet potato waffles with a pecan coffee syrup, grilled salmon with a coffee, maple, and ginger glaze, fried plantains with coffee sugar, coffee spice blend-marinated lamb ribs with guava barbecue sauce are just some examples of the Caribbean-influenced, exuberant, lively recipes. Other highlights in the book include:
• Recipes for infused oils and vinaigrettes
• Coffee-infused curries and stews
• Instructions on brining and infusing
• Coffee-infused signature cocktails from Rohan and Maxcel
• Gorgeous on-location photography

Rohan Marley kicks off each chapter with anecdotes about becoming a coffee farmer, of family meals growing up in Jamaica, and his father, the legendary musician Bob Marley. Detroit-based Chef Maxcel Hardy's flawless recipes, his imagination, and expert hand in the kitchen, make this a very special addition to any cookbook collection.
The founder of Marley Coffee (2007) and the son of legendary musician and visionary Bob Marley, Rohan Marley decided to follow his father's dream of becoming a farmer. Marley, who is committed to supporting clean water initiatives and giving back to communities where Marley Coffee sources coffee, is an ambassador to Water Wise Coffee Project, which works to improve water access, protection, and cleanliness in coffee-producing countries around the world. Find out more at: www.marleycoffee.com.
Founder of the premier catering company Chef Max Miami, Maxcel Hardy III cooks for award winning hip hop and R&B artists, professional athletes (including New York Knicks forward Amar'e Stoudemire), and dignitaries like the Prince of Dubai and the Prime Minister of Turks and Caicos. A former contestant on Chopped, in 2014 Hardy joined the Culinary Council for Food Bank for New York City as an advocate to carry out its mission and fight hunger.

How to taste chocolate like the Lily O'Brien's experts
There are four key parts of your body that are required for chocolate tasting.
These are the eyes, nose, ears and mouth.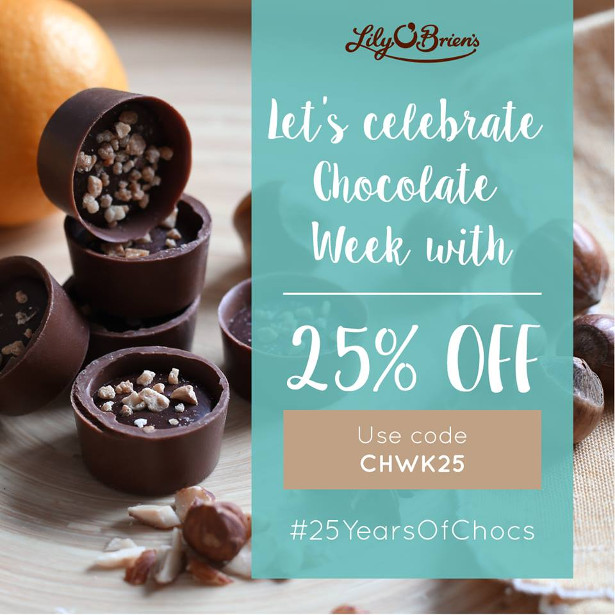 FACEBOOK | TWITTER | INSTAGRAM | YOUTUBE | PINTEREST
Eyes – Chocolate must look good! Chocolate should have a glossy shine to its surface which is a result of the cocoa butter. If there are cracks, smudges or pale streaks then either the cocoa butter has not mixed properly or the chocolate has been stored in a room that is too hot.
Ears – A good chocolate should have a crisp snap when it is broken. Break chocolate close to the ear to really hear the snap. The Beta 5 crystal which is produced during tempering of cocoa beans, provides chocolate with the ability to have that crunch and snap when it is broken. White chocolate will not have this sharp snap as there are no cocoa beans in the recipe, just cocoa butter which does not contain the Beta 5 crystal.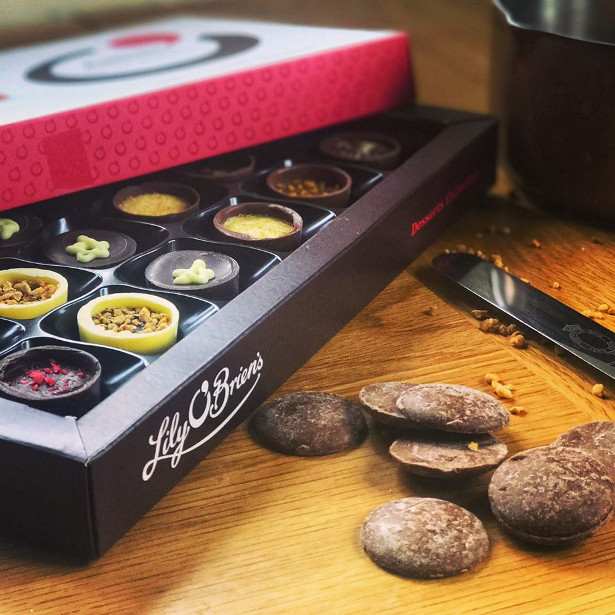 Nose – Each cocoa bean and plantation will have different flavours due to geography, seasons and habitat in which it is grown. Therefore, try smelling the chocolate before you eat to see if you recognise any flavours, chocolate should not smell sweet or sugary.
Mouth – the next step is very important. Place the chocolate on to the tongue but immediately hold your nose. Most people believe that tongue is imperative to tasting but this is not the case. As the chocolate melts a little, release the nose and breathe. The mixed flavours of the cocoa bean will come flooding through.
Top tips:
Taste your chocolates in bitter to sweet order – Dark, Milk then White, start with sweetest dark working your way to bitter.
If your chocolates are flavoured taste the delicate flavours (fruit, flowers) ahead of the stronger ones (chilli, coffee)
Avoid eating strong flavours before eating chocolate. Flavours like coffee and tobacco can impair your ability to taste the flavours found from the cocoa bean.
Cleanse your palate before eating. Bread, water or nuts are ideal palate cleanses. Soupy unseasoned polenta is the palate cleanser of choice for the international chocolate awards
Chocolate is meant to be enjoyed slowly. To identify and make the most of the flavours, eat the chocolate at a steady pace.
Storing chocolate is crucial as the wrong temperature can ruin the taste. Ensure chocolate is stored in a cool place which isn't the fridge. If chocolate is suddenly warmed and then cooled, it can spoil and lose its texture and flavours.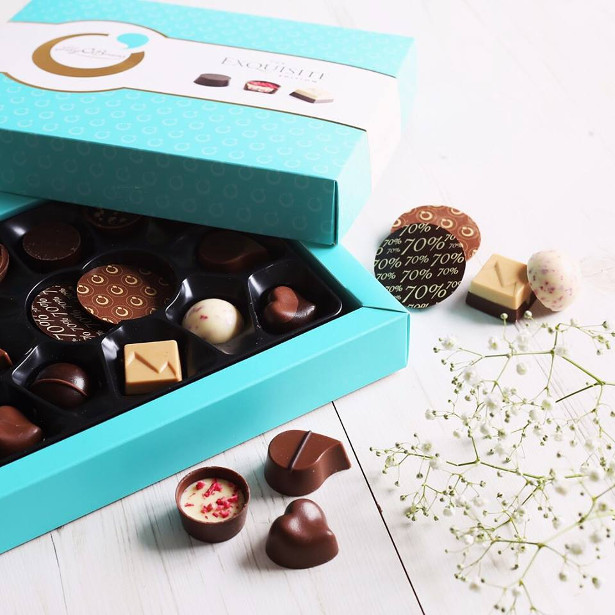 |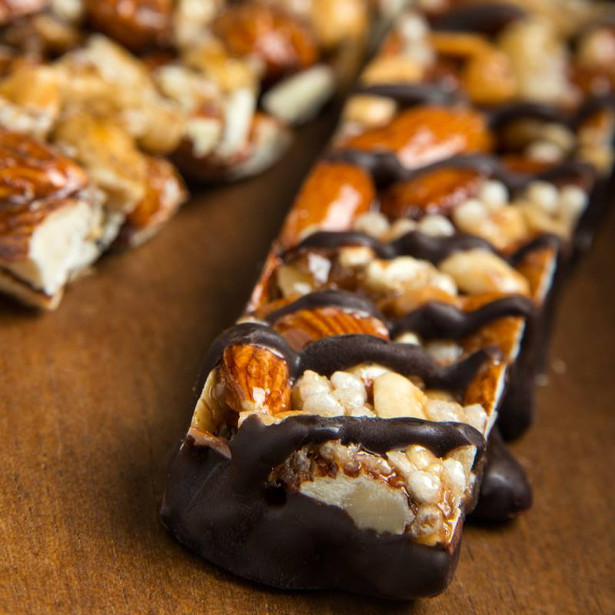 |
|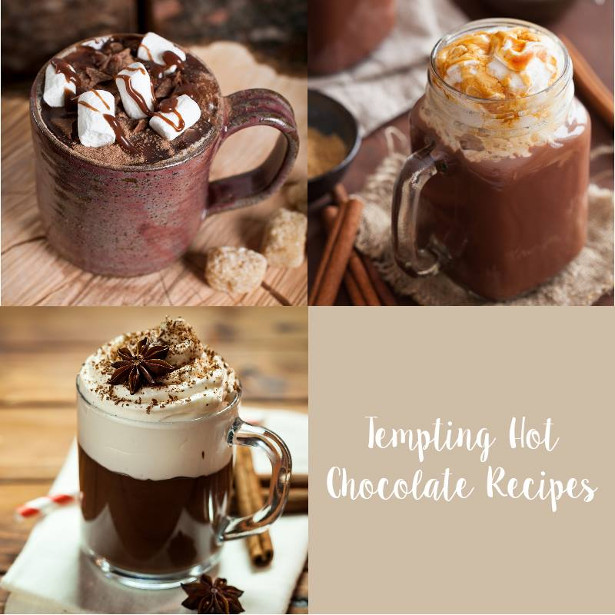 |
|
Coffee at The Hart's Head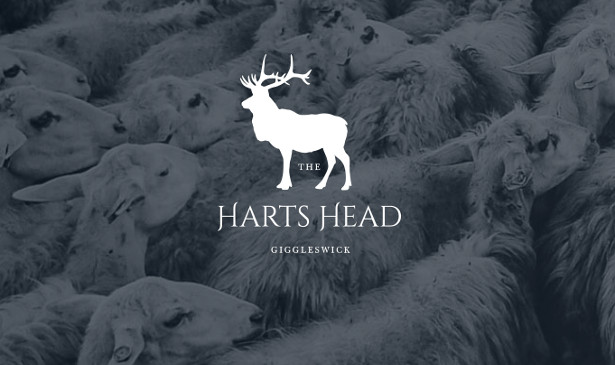 Why not enjoy a coffee stop in the 'hart' of the Yorkshire Dales? The Hart's Head Inn in Giggleswick has been recently refurbished and now boasts a stunningly rustic, country dining room and restaurant. At the Hart's Head, Dean and his team are bringing Cricketer's Inns own brand of warm hospitality, great food and cracking beer to the Craven District. In December 2016 Cricketers Inns took over the Hart's Head- their other pubs are The Plough at Lupton, Cumbria and The Crown and Kettle, Manchester. They made some changes immediately with the installation of Matt as the head chef (formerly of The Plough)- his roasts are the stuff of dreams- you can see his menu on the website!
In March 2017, the Hart's Head was closed for a refurbishment of the kitchen, bar and restaurant- allowing for a stunning new modern look. Why not pop in and check it out for yourself?
Harts Head Inn
Belle Hill, Giggleswick, Settle BD24 0BA
www.hartsheadhotel.co.uk
Recipe, by Kikkoman!
SWEET POTATO AND AUBERGINE MASALA
In India, a 'masala' simply means a dish where the ingredients have been cooked in a blend of finely ground spices. This vegetable curry uses a ready-made curry paste to save time and has yoghurt stirred in at the end of cooking to enrich it and cool the heat of the spices.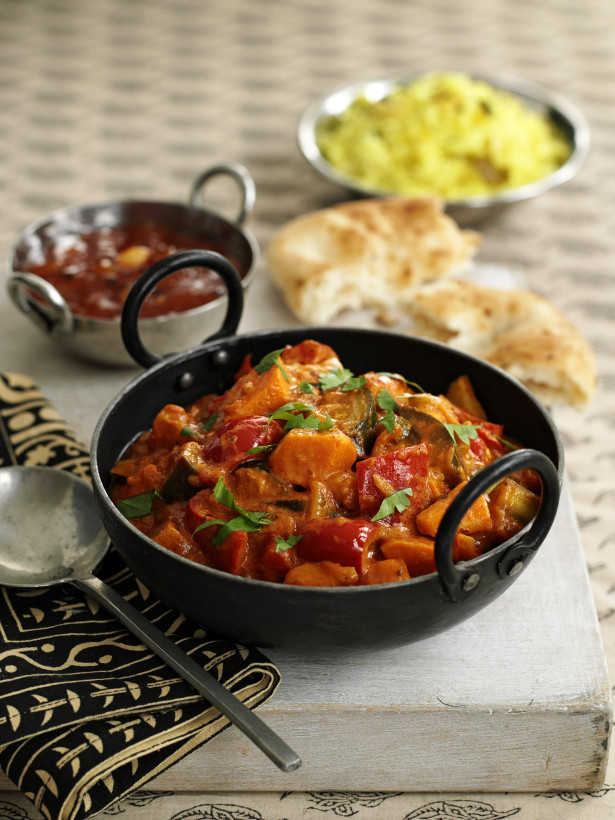 Serves 4
Preparation time: 20 minutes
Cooking time: 55 minutes
Per serving: Kcals: 280, Total fat: 9.5g, Saturated fat: 1.6g
2tbsp sunflower oil
1 large onion, peeled and thinly sliced
450g/1lb sweet potatoes, peeled and cut into 2.5cm/1in chunks
1 small aubergine, cut into 2.5cm/1in chunks
2 courgettes, sliced
1 red pepper, deseeded and chopped
2tbsp medium curry paste
400g/14oz tin of chopped tomatoes
2tbsp Kikkoman Less Salt Soy Sauce
300ml/½ pt vegetable stock
2tsp cornflour
150g/5oz natural yoghurt
Chopped fresh coriander, to garnish
1 Heat the oil in a large, deep pan, add the onion and fry gently for 5 minutes. Add the sweet potatoes and cook for a further 5 minutes, stirring occasionally.
2 Add the aubergine and courgettes, frying for 5 minutes more before adding the red pepper. Stir in the curry paste.
3 Add the tomatoes, soy sauce and stock and bring to a simmer. Cover the pan and cook for about 30 minutes or until the vegetables are tender.
4 Mix the cornflour with the yoghurt and stir into the pan. Simmer over a low heat, stirring frequently, until the sauce thickens. Cook for 2-3 minutes more, scatter over the chopped coriander and serve with pilau or plain boiled rice, Indian breads and chutneys.
Tip:
Prepare the recipe the day before needed up to the end of step 3 then add the yoghurt and reheat to serve.
Variations:
Ring the changes by adding other vegetables to the curry – try squash or pumpkin instead of sweet potato and cauliflower instead of the aubergine.
The George Hotel in Inveraray is a 7th generation family run hotel with a very interesting history.
Originally built in the 1700's as the Duke of Argyll wanted to build a whole new town. The George still showcases the best of the original features inside the building today. The cosy bar area is a fantastic please to sit and relax, or warm up with a nice hot coffee. Oh, and the bar area is dog friendly too!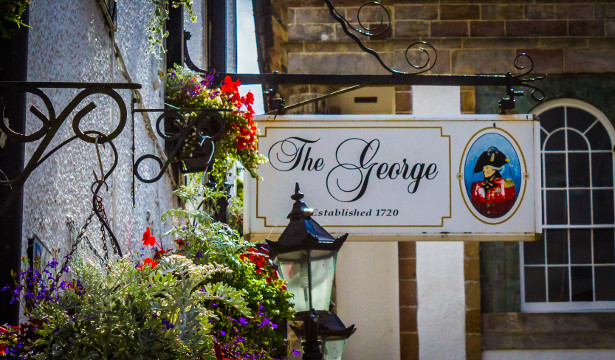 In celebration of National Curry Week, which kicks off next week, Dorsett Shepherds Bush is serving up delicious Indian dishes at the hotel's Jin Bar, from 6pm on Wednesday 11, Thursday 12 and Friday 13 October. For just £18 per person, curry lovers can feast from a buffet bursting with flavour, enjoyed with a complimentary beer each.

Executive Chef Nitin Padwal has created a menu of popular curry classics, including Chicken Jalfrezi, Kerala Fish Moilee and Sweet Potato, Chickpea and Spinach, accompanied by side-dish essentials; steamed rice, naan bread, poppadum's and mango chutney. Having honed his culinary skills working in restaurants across India, curries are a speciality of Chef Padwal, proving a firm favourite with hotel guests and London locals alike.
To make an evening of it, half-price cocktails are available at Jin from 6-8pm daily and include Asian inspired creations, reflecting Dorsett's ethos of blending the best of the East with the West. Whilst following an evening of feasting, Dorsett Shepherds Bush's stylish bedrooms and suites await, from only £130 per night.
For those who can't make the National Curry Week celebrations, Curry Night at Dorsett Shepherds Bush is a weekly event, taking place at Jin every Thursday from 6pm and priced at £18 per person for a curry buffet (excluding drinks).
Encona have added a twist to proceedings to appeal to both the savoury and sweet lovers with a vegan chilli chocolate cake. The perfect recipe for chocolate and chilli lovers, vegans and keen bakers.
Encona Vegan Chilli Chocolate Cake
Cooking Time: 30 mins Prep time: 1 hour 0 mins
Serves 12
Ingredients
For the cake
Cooking oil spray for greasing
540g plain flour
600g caster sugar
9 tbsp cocoa powder
3 tsp bicarbonate of soda
2 tsp fine salt
225g coconut oil
4 tbsp Encona Limited Edition Carolina Reaper Chilli Sauce
2 1/2 tbsp white wine vinegar
1 tbsp vanilla extract
650 ml water
For the buttercream
500g icing sugar
5 tbsp cocoa powder
200g dairy-free margarine
6 red chillies, finely sliced, to decorate
Instructions
1) Preheat the oven to 180ºC. Line three 9 inch springform tins with baking parchment and spray with cooking oil.
2) Combine the flour, sugar, cocoa powder, bicarbonate of soda and salt in a large bowl.
3) Using an electric whisk on a low speed, beat in the coconut oil, Encona Limited Edition Carolina Reaper Chilli Sauce, vinegar, vanilla extract and water until the batter is smooth and shiny.
4) Pour the batter into the prepared tins and bake for 30 minutes, or until a skewer inserted comes out clean. Leave to cool for 5 minutes, then turn out onto a wire rack to cool completely.
5) To make the buttercream, sift the icing sugar and cocoa powder into a large bowl and slowly beat in the dairy-free margarine with an electric whisk at a slow speed, until the buttercream is smooth and creamy. Leave in the fridge until needed.
For Curry Lovers do not miss these restaurant!
Chai Naasto
There is nothing better than Indian street food- especially when that food is from the incredible Chai Naasto!
With a varied selection of dishes on the menu, we guarantee you'll be spoilt for choice but Nanima's Ghosht Nu Saak curry is one that simply can't be missed! A family recipe passed down from the owners Nani, this lamb curry consists of lamb cooked on the bone with a secret selection of house blended spices and fresh herbs.
https://www.chai-naasto.co.uk/menus
Indian tapas at Lokhandwala
Known for serving the best selection of Indian tapas on Charlotte Street, Lokhandwala is the only place to be this curry week! Sink your teeth into the Famous Lokhandwala Lamb curry; tender slow cooked lamb with fresh onion, tomato, and ginger, served with perfectly fluffy saffron rice.
What's more, why not enjoy it with a cocktail or two fresh from their very own cocktail bar, the 'Hot House' to experience a night you'll never forget!
http://www.lokhandwala.co.uk
A Curry Week fiesta at Las Iguanas
This Curry Week, break away from the norm and go for something a little different; something with a bit more of that Latin American spice we all love!
Celebrate in style at one of 54 of Las Iguanas' restaurants throughout the UK with a Moqueca De Peixe, a simply divine combination of peeled prawns, white fish and peppers cooked in a homemade creamy coconut, fresh tomato and lime sauce. Always one to cater for everyone, the vegetarian friendly Moqueca De Palmitos compromises butternut squash, palm hearts and spinach in a creamy coconut sauce with red peppers, garlic and fresh tomatoes . Both are served with spring onion rice, sweet plantain, pico de gallo and a coconut farina to sprinkle.
With 2 4 1 cocktails all day every day, there now is no better time to visit Las Iguanas! With a cocktail in hand and a Brazilian curry on the table, close your eyes and you could be in Rio!
https://www.iguanas.co.uk
* Cocktail available 2 4 1 every day apart from Royal Festival Hall and Stratford where times vary and in Scotland where they are priced differently in line with local licensing law
Celebrate Curry Week at Thai Square with Singha
What better way to welcome autumn than to cosy up with a warm, steaming bowl of curry. In celebration, Thai Square, the authentic Thai restaurant group, will be offering diners a free bottle of Singha beer when ordering a green curry and quoting "curry week", available 9th-15th October at all of their lovely restaurants.
https://thaisq.com/
Hankies
Tucked next to The Piccadilly Hotel on Shaftesbury Avenue sits the small but spirited Hankies; a North Indian gem whose names hints at the delights residing within. Tuck into a creamy Pumpkin Paneer (recipe available on request), Morel Kofta or Hankies Dal to celebrate this years' curry week.
http://www.hankies.cafe/
The Vino Beano
Although it's not tradition to enjoy a glass (or bottle!) of wine with curry, The Vino Beano encourages you to sip some of the very best wines this curry week. Why not try the Monteccapone Tabano 2015 or the Weingut am Kaiserbaum Riesling 2016- both of which work wonderfully with the spices in a delicious Indian curry.
Once you've tried this combination, you'll never go back to drinking beer with your curry again!
http://thevinobeano.com/
 Oppo Colombian Chocolate and Hazelnut ice cream
This is the newest addition to the Oppo range which launched in April this year. The hero in this flavour is Colombian Cacao Fino de Aroma. Distinguished by its fruity and flowery aroma, rich flavour, and nutty undertones. Oppo source our Cacao Fino de Aroma directly from the plantations of Colombia making it one of the highest quality cacao certifications in the world. At only 43 calories per scoop, the 500ml tubs are priced at £4.99 and are available at Waitrose, Wholefoods, Holland & Barrett, Budgens and online on Ocado.
If you didn't already know Oppo is a healthy ice cream made with virgin coconut oil, stevia leaf & fresh milk. At 60% less sugar & calories than regular ice cream and fewer calories than an Apple, this deliciously healthy ice cream is available in four flavours: Madagascan vanilla, mint choc swirl, salted caramel, and the most recent addition to the range Columbian chocolate and hazelnut (which is amazing).
Health and indulgence have always been opposites, but Oppo have made it their mission to find a new way. So they've made a decadent ice cream, but without loads of sugar and calories. It's proof that being healthy doesn't mean eating a compromise – that's their 'sweet spot'.
Chocolate brownies
Preparation: 15 minutes
Baking: 40 minutes
Serves: 9
Ingredients:
· A little TREX for greasing
· 100g TREX
· 100g Butter, cut into pieces
· 350g Plain chocolate, broken into pieces
· 3 Large eggs
· 250g Light muscovado sugar
· 75g Plain flour
· 1 tsp Baking powder
1. Pre-heat the oven to 170°C/fan oven 150°C/ Gas Mark 3. Grease a 23cm (9 inch) shallow square cake tin with a little TREX
2. Put the pieces of TREX, butter and chocolate into a large saucepan and heat gently, stirring with a wooden spoon until melted, taking care that the mixture doesn't get too hot. Remove from the heat and cool for a few minutes
3. Whilst the chocolate mixture is cooling, whisk the eggs and sugar together in a large bowl using a hand-held electric mixer. Add the melted chocolate mixture, stirring it in with a large metal spoon. Sift in the flour and baking powder and fold it in gently.
4. Tip the mixture into the prepared tin. Bake for 35-40 minutes until firm. Test that the cake is cooked by inserting a fine skewer into the middle – there should be a few crumbs sticking to the skewer. Place the tin on a wire rack and cool for an hour, then cut the brownies into squares, remove from the tin and cool completely on the rack.
Russell Stover
If the thought of National Chocolate Week doesn't make your mouth water, then you haven't tasted chocolate from the right brand yet. With a Product of the Year 2017 seal of approval, both Russell Stover Chocolates Pecan Delight and Inspired by Happiness Cravin' for Cookies & Cream Layered Cake will satisfy your chocolate cravings, as it did for the 40,000 consumers who voted both of these products #1.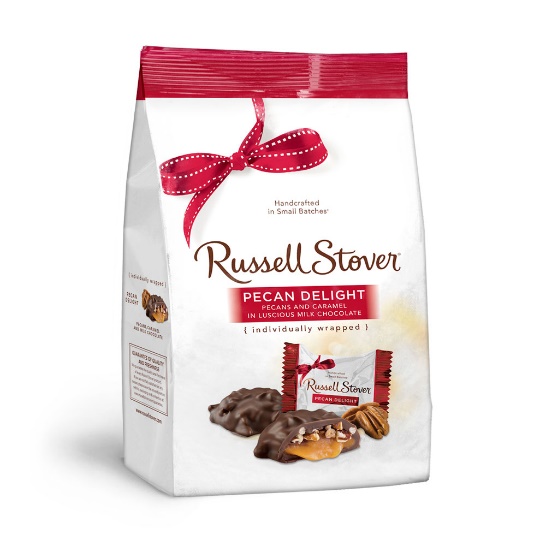 Russell Stover Pecan Delight includes a smooth, buttery caramel that is complemented by crunchy pecans, both of which are coated by sweet milk chocolate.
The Cravin' for Cookies & Cream Layered Cake from Inspired by Happiness is everything you could ask for in a dessert. Sponge cake that melts in your mouth, cookie cubes, and silky vanilla cream mousse is smothered with dark chocolate ganache and white chocolate drizzle.
About Product of the Year
Product of the Year is the world's largest consumer-voted award for product innovation. Established 30 years ago, POY currently operates in 38 countries with the same purpose: Guide consumers to the best products in their market and reward manufacturers for quality and innovation. Product of the Year winners are backed by the votes of 40,000 consumers in a national representative survey conducted by research partner Kantar TNS, a global leader in consumer research. The award is a powerful merchandising program for marketers proven to increase product sales, distribution and awareness. Winning products are announced in February each year and receive the right to use the Product of the Year logo in marketing communications for two years. For more information, visit productoftheyearusa.com.
Calling all chocoholics! Buyagift.com's
Top Chocolate Experiences!
Buyagift.com has a whole variety of choc-tastic experiences for the chocolate lovers out there!
Treat the chocoholic in your life to a mouthwatering treat; sample the delights of a cocoa inspired afternoon tea at the Hilton or why not even learn how to make chocolate yourself with Hotel Chocolat's Bean to Bar experience!
Chocoholic Afternoon Tea for Two at The Hilton Park Lane, Was £78, Now £49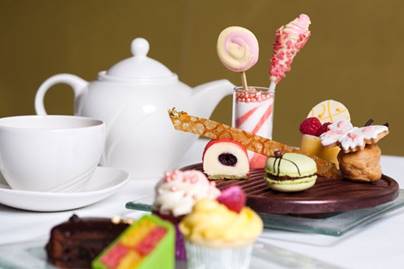 This is a truly out-of-the-ordinary indulgent treat for two! Making a Great British Tradition even greater, the Podium Restaurant's Executive Chef has created a sumptuous version of afternoon tea that ticks all the chocolate boxes. In addition to superior teas, exclusively blended by Harney and Sons for Hilton Hotels, you will devour delicious sandwiches, chocolate chip scones with praline spread and melt-in-the-mouth pastries. Then comes the main event for any chocolate lover – a selection of beautifully-crafted and delicious chocolate fancies, served on an edible chocolate plate! The fun themes of this modern twist on afternoon tea have included tennis and Pop Art. The artistic creations have to be seen to be believed – and are almost too good to eat…but we think you will manage!
See more at :- www.buyagift.com
Developed especially for Lavazza by chef, author, food & travel writer Anna Barnett, the coffee-infused recipes utilise coffee from Lavazza's at home supermarket range and are easy enough to make at home.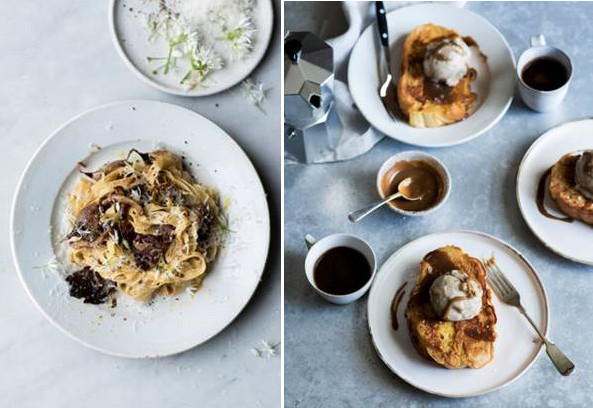 To give you more information about Anna, she is a London-based chef, author and food & travel writer with a strong foodie following. She released her debut cookbook 'Eat the Week' following several years writing 'The Reluctant Vegetarian' blog for the Independent and also contributes to the likes of Vogue, London Evening Standard, Veggie and Grazia. Anna regularly hosts pop-up restaurant events/ supper clubs with bespoke menus for her firm foodie fan favourites.
Anna worked with Lavazza to curate an indulgent coffee-inspired menu, consisting of:
· Coffee and caramel hazelnut French toast
· Braised short rib coffee tacos with lime slaw
· Bomboloni with coffee and hazelnut cream (traditional Italian-style doughnuts)
· Coffee & yoghurt ice pops
· Homemade tagliatelle, made from coffee-braised mushrooms with coffee poached and roasted shallots
Chocollazo, the highly lauded chocolatier in San Antonio, Texas has some incredible treats that incorporate both chocolate and coffee.
CHOCOLLAZO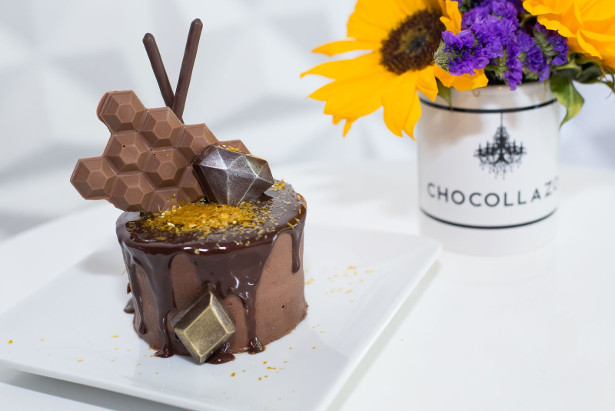 Rich, creamy and luxurious, with an unexpected twist — a chocolate truffle from Chocollazo is beauty and decadence in a glorious bite.
The shop, ensconced in one of San Antonio's upscale shopping hubs, has changed the way the city experiences chocolate. It's a dessert restaurant, chocolate shop, ice cream parlor and candy emporium — a home for lovers of all kinds. For chef and co-owner Mary Collazo, a pastry kitchen is her artist's workshop. And inside her studio, she creates objects that make the most discerning chocolate lovers swoon with delight.
She infuses truffles with creative flavors such as Guinness, Thai iced tea, and chipotle toffee, as well as traditional favorites like amaretto, raspberry and mint. Beyond truffles, she creates heavenly treats like Nutella silk pie, s'mores brownie sundae and a chocolate version of baklava she calls choklava.
Now with two shops, Chocollazo offers a unique level of personalized service and a range of chocolate treats that sell out almost as fast as Mary and her staff can make them. The shop is already a destination for food and sweets lovers in San Antonio and is destined to attract more fans throughout Texas and beyond.
ADDRESS
Alamo Heights: 4013 Broadway, San Antonio, TX 78209
Lackland Air Force Base: 1451 Stewart St., Lackland AFB, TX 78236
PHONE
210.776.3963
WEBSITE
Chocollazo.com
GET SOCIAL
Facebook: www.facebook.com/chocollazo
Instagram: @chocollazo
Recipe!
Crock Pot Curry Chicken
By Tangela Walker-Craft – Family and Parenting Blogger at www.simplynecessaryinc.wordpress.com.

The most popular brands of curry seasonings tend to be marketed as either Asian or Jamaican. Depending on the brand, curry powder may contain a blend of allspice, cinnamon, clove, coriander, cumin, fennel seed, fenugreek, ginger, mustard seed, pepper, turmeric, and other spices. The ingredients in the spice mixture can vary widely. Many of the spices commonly used in curry powder are believe to have healing properties. Curry is believed to have anti-inflammatory and anti-cancer properties. The aroma of the spice blend is distinctive. Curried foods taste even better than they smell. The health benefits are just a bonus that comes with eating curry. The following recipe can be made in a large crock pot using Badia Curry Powder.
Ingredients
6 to 8 chicken thighs (chicken breast can be substituted if white meat is preferred)
1 large onion (peeled and chopped into large chunks)
4 medium size or 6 small potaotes (peeled and chopped into large cubes)
12 to 16 ounces of fresh or frozen carrots (chopped into 1/2 inch pieces)
4 teaspoons of salt
2 teaspoons of pepper
2 tablespoons of garlic powder
2 tablespoons of onion powder
4 teaspoons of paprika
2 ounces (1/4 cup) of curry powder
White Rice (cooked according to package directions)
Directions
Tip: Save time by mixing all of the spices together in an empty spice bottle or bowl instead of sprinkling them one at a time when preparing the chicken and vegetables for cooking.
Rinse the chicken to remove any excess debris. Pat the chicken dry with clean paper towels.
Place 3 to 4 chicken pieces into the the crock pot.
Sprinkle 1/4 of the salt, pepper, garlic powder, onion powder, paprika, and curry powder over the chicken pieces.
Layer half of the onions, potaotoes, and carrots on top of the chicken pieces.
Sprinkle another 1/4 of the spices on top of the vegetables.
Place the remaining chicken pieces in the crock pot.
Sprinkle another 1/4 of the spices on the chicken pieces.
Layer the remaining half of the onions, potaotoes, and carrots on top of those chicken pieces.
Sprinkle the remaining 1/4 spice mixture over the vegatables.
Cook everything in the crock pot with the lid on for 4 to 6 hours on high. (If using the low setting 6 to 8 hours of cooking may be necessary.)
Serve the curried chicken and vegetables over cooked white rice.
The chicken will usually be done after about 6 hours of cooking on a crock pot's high setting. If desired, continue cooking until the chicken falls off the bones. (Then the bones can be easily removed from the crock pot.) It should not be necessary to add any liquid to the crock pot. If the chicken is cooked with the skin on the fat from the skin will usually create enough liquid. If the chicken is cooked with the skin removed, 4 ounces of chicken broth or chicken stock can be added for flavor and moisture. More curry powder can be added to the cooked chicken and vegetables to achieve a stronger curry flavor and color. Additional salt, pepper, garlic powder, onion powder, and paprika can also be added if desired.
'Red Waffle cone, Blue bubblegum marshmallow, Amazonian Tonka Ice Cream and Gold popping candy'
To celebrate the Home Entertainment release of Wonder Woman, Chin Chin Labs are gave away 100 Free Wonder Woman Inspired Sundaes on Monday 9th October
Warner Bros. Home Entertainment (WBHE) today unveiled a Wonder Woman inspired sundae, which has been created as part of a special activation with renowned ice cream artisans, Chin Chin Labs.
The first 100 people who visited Chin Chin Club Soho, 54 Greek Street, W1D 3DS, not only received one of these limited edition Wonder Woman Sundaes for free but also a Wonder Woman tiara.
To celebrate the physical launch of Wonder Woman on 4K UHD, Blu-ray™ 3D, Blu-ray™ and DVD today, the Wonder Woman Sundae references Diana Prince's love of ice-cream in the film.
SYNOPSIS
Before she was Wonder Woman, she was Diana, princess of the Amazons, trained to be an unconquerable warrior. Raised on a sheltered island paradise, when an American pilot crashes on their shores and tells of a massive conflict raging in the outside world, Diana leaves her home, convinced she can stop the threat. Fighting alongside man in a war to end all wars, Diana will discover her full powers… and her true destiny.
Wonder Woman is out now on Digital Download and is out on 4K UHD, Blu-ray™ 3D, Blu-ray™ and DVD October 9.

Shallot, Mango and Apple Chutney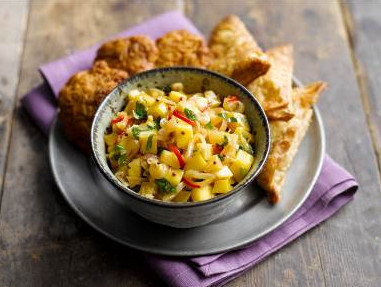 Serves 4-6
Preparation time: 10 minutes
Cooking time: 20 minutes
You'll need:
2 tsp ground nut oil
6 shallots, peeled, trimmed and finely sliced
1 tsp black mustard seeds
1-2 red chillies, deseeded and sliced, depending how hot you like it.
1 medium mango, peeled, stoned and chopped into small chunks
1 dessert apple, peeled, cored and chopped into small chunks
1 lime
2 tbsp golden caster sugar
Small bunch mint, chopped
What to do:
Heat the oil in a large pan and fry the shallots gently for 3-4 minutes. Add the mustard seeds and chillies and cook for a further minute until they become fragrant.
Add the mango, apple, the zest of ½ the lime and the juice of the whole lime, the sugar and a pinch of salt. Cook with the lid on for 15 minutes, stirring occasionally, until the fruit is soft but holds its shape. Remove from the heat to cool then stir in the mint to serve.
Note: Use the same day or if you keep it for a few days in the fridge the flavours will develop. If you do keep it then add the mint when you serve. Great with Bhajis, or as an accompaniment to any Indian meal.
Chocolate Pancakes
Makes: 6-8 pancakes
Prep time: 15 minutes
By Bridgette Clare, RHN, Vega®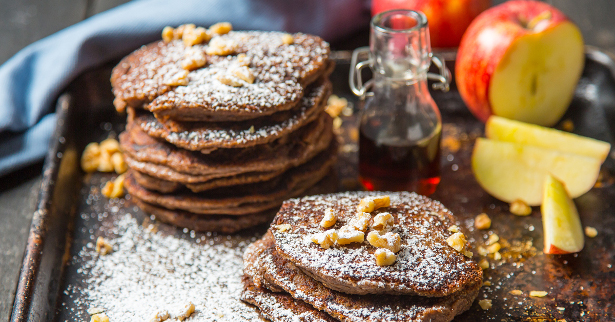 Pancakes aren't just for Sunday mornings. With this recipe you can have fluffy chocolate pancakes, in 15 minutes flat, any day of the week.
Ingredients
• 1 serving (37g) Chocolate Vega® Clean* Protein
• 60g gluten-free oats
• 30g gluten-free all-purpose flour
• 2 tsp baking powder
• ¼ tsp salt
• ½ tsp cinnamon
• 60ml applesauce
• 1 tbsp sugar
• 2 tbsp coconut oil, plus extra for frying
• 250ml unsweetened almond drink
Toppings
• Maple syrup
• ½ chopped apple
• Chopped nuts (like walnuts, pecans)
Method
1. In a blender, blend the oats and Vega® Clean* Protein until combined into a fine flour.
2. Place the flour in a bowl and mix in the gluten-free flour, baking powder, cinnamon, salt and sugar.
3. In a separate bowl, combine the applesauce, almond drink and 30 mL of coconut oil.
4. Add the wet ingredients to the dry, careful not to over mix (small lumps are ok).
5. Set the mix aside to allow the baking powder to create air bubbles, for fluffier pancakes.
6. Heat a frying pan on a medium heat. Splash water on the pan, if it sizzles, the pan is hot enough.
7. Drop a little coconut oil on the frying pan and swirl to create an even layer.
8. Now drop spoonfuls of batter on the frying pan, cooking 3 to 4 pancakes at a time.
9. Cook until the batter is covered in bubbles, flip once bubbles start to burst & edges dry
10. Once flipped, cook for a further 2 to 3 minutes.
11. Repeat with the remaining batter, adding oil each time if needed.
12. Top with chopped apple, nuts and maple syrup.
*At® Vega, clean means: non-GMO; gluten-free; non-dairy ingredients; suitable for vegetarians and vegans
Join in on Curry Week with Weight Watchers®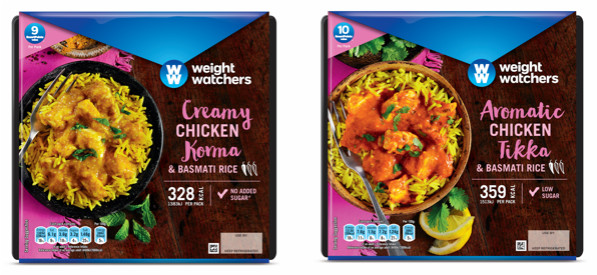 With no added sugar, Weight Watchers creamy Chicken Korma contains a delicate blend of tender chicken pieces, basmati rice and coconut to satisfy those taste buds. Containing only 9 SmartPoints the creamy texture infused with ginger, coriander and chilli means you can enjoy curry week for only 328 kcals.
Alternatively, opt for Weight Watchers Aromatic Chicken Tikka. At only 359 kcals, the combination of succulent chicken, fiery black pepper and aromatic ginger creates a dish bursting with flavour. Containing only 10 SmartPoints, this meal is set to satisfy your curry cravings.
Weight Watchers Creamy Chicken Korma & Basmati Rice contains:
328 kcal
6.1g fat
3.6g saturated fat
High in protein
Available from Morrisons, Asda and Ocado*
Weight Watchers Aromatic Chicken Tikka & Basmati Rice contains:
359 kcal
7.6g fat
1.5g saturated fat
High in protein
Available from Morrisons, Asda, Co-op and Ocado*
*Selected stores only, subject to availability; RRP £2.59
Weight Watchers meals also provide the promise that every single dish is:
Less than 400 kcal
Low in fat
Low in sugar
Source of protein
Contain no artificial colours or flavourings
What you probably didn't know is this dish is made using ingredients you would find in your own kitchen.
SPAR have a great, quick and easy recipe for a chicken tikka masala, one of the nation's favourite Indian dishes, perfect for a cosy night in with friends or family.
Make it a proper curry night and serve with a Spanish SPAR Gran Reserva from Valdepeñas (RRP £9; promotional price £6) or an Italian SPAR Primitivo from Puglia (RRP £7.25; promotional price £5.75) *on offer until the 8th November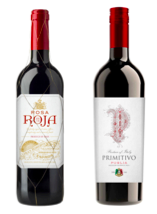 Chicken Tikka Masala
Quick and easy SPAR recipe for chicken tikka masala. One of the nation's favourite Indian dishes, perfect for a cosy weekend indoors with friends. Serve with fluffy steamed rice, naan bread, crispy poppadoms or some sweet mango chutney.
Serves: 4 people
Prep Time: 10 mins
Cook Time: 30 mins
What you'll need
• 3tbsp masala paste
• 450g chicken breast
• 1 tbsp oil
• 1 onion
• 1 green chillis
• 2 x 400g cans chopped tomatoes
• 200ml double cream
• pinch sugar
• steamed rice, naan, poppadoms and mango chutney to serve
Method
Place 3tbsp tikka masala paste in a large bowl and stir in 450g chopped chicken breast. Marinate for at least 10 minutes or cover and chill overnight. Heat a tbsp. oil in a large pan and fry the chicken and 1 sliced onion for 5 minutes until beginning to brown. Add 1 chopped green chilli and 2, 400g cans chopped tomatoes. Simmer for 20 minutes until the chicken is cooked through. Stir in 200ml double cream and a pinch of sugar and warm through. Serve with steamed rice, naan, poppadoms and mango chutney.

Have Your Cake…and Let Them Eat Candles®, Too
Premium Chocolate Candles Light up Birthday Cakes & Celebrations
Why didn't somebody think of this sooner? Instead of defiling a gorgeous cake with drippy wax candles, why not top it with delicious chocolate candles you can not only light, but eat?
Thanks to the clever chocolatiers at Let Them Eat Candles®, you can now top your party cakes and cupcakes with premium milk, dark or white chocolate candles, festively decorated with your choice of 12 colorful candy designs.
Can you really light them? Yes. Each candle has a short paraffin-coated cotton wick that burns just long enough to sing "Happy Birthday" or cheer the guest of honor. Blow out the candle, remove the (cooled) wick and enjoy some premium chocolate.
These edible artisan candles are the brainchild of architect/mom Loree Sandler. During one of her children's birthday parties, she found herself fixated on the wax candles that were melting onto the cake—and decided that a candle renovation was in order.
Sandler's chocolate candles are sold three to a box—representing the past, present and future—and sell for $11.95 on letthemeatcandles.com. They make great hostess gifts and gift toppers, too. Look for limited-edition holiday patterns, too.
Not for birthdays only, custom chocolate candles are available in quantities for corporate anniversaries, weddings and more—so throwing a memorable party is a piece of cake.
Sixth Wave
www.sixthwavecoffee.com

Sixth Wave is the simple idea of helping people explore the vast world of incredible coffee, and learn in the process. We've set out bring organization to the craft market and make high-quality coffee easy to find and easy to get, at competitive prices.
​
We believe you should be able to know what you're drinking and where it came from, be able to try a wide variety from places you would never otherwise come across to really enjoy the coffee you consume daily. Your coffee is the first thing you look forward to everyday, and we believe that should be something you love.
We run on a subscription based model and online marketplace. We do sample boxes so people can experience a wide variety of coffee from month to month by unique craft roasters, and we do full 12oz bag subscriptions as well, for those who want to explore while buying all of their coffee from us as well. If they love what they get, we have an online store where they can buy as much as they want from the roasters we're partnered with. It's a great way to find unique coffee from around the world, you'd otherwise never know about since so many craft roasters only distribute to their local area.
Awesome chocolate treats from Chocolate Pizza Company!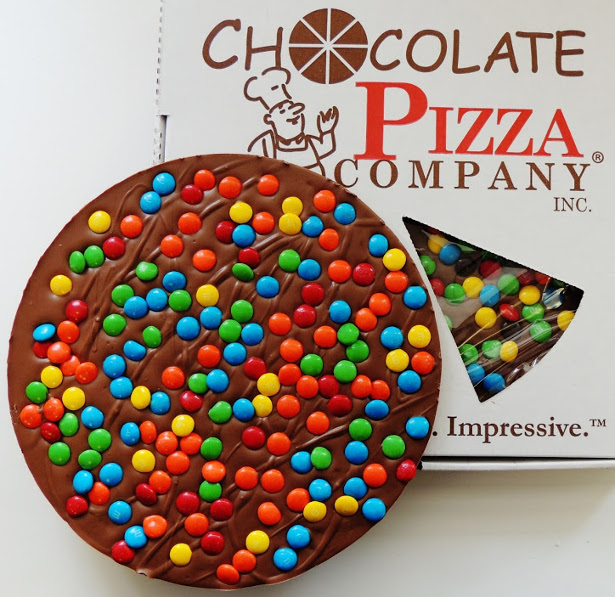 Peanut Butter Wings® are the taste sensation everyone is talking about! These one-of-a-kind taste sensations use crisp, rippled potato chipssmothered in creamy peanut butter and covered in rich chocolate. The salty-sweet profile is a taste masterpiece! Peanut Butter Wings are also the perfect complement to Chocolate Pizza® which together create a "Pizza & Wing Combo".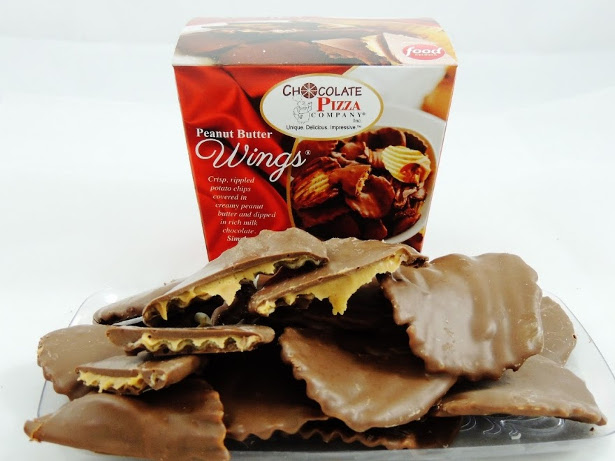 Viiking Ventures announces new tasting Goa Beer ahead of pre-Christmas consumer push
Wins English Asian Business Award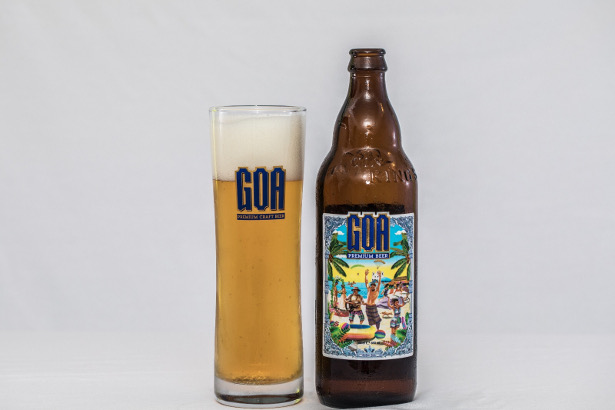 Vikking Ventures, the importer of Goa Premium Beer, has revealed that the recipe of its gluten-free craft beer has been tweaked, as it embarks on a consumer-lead push.
The announcement comes in the immediate wake of receiving a prestigious English Asian Business Award for 'Best Marketed Business' at a glittering ceremony held at the Mercure Manchester Piccadilly Hotel on 31st July.
Brewed by the family-run boutique Impala Distillery & Brewery in Goa, which was acquired in 2015 by Bollywood actor and film producer Sachiin Joshi, the beer is popular as an accompaniment to spicy foods.
Following consumer research as a stand-alone product, taste tested alongside leading premium pilsners, it was felt the formula needed to be enhance if it was to succeed in smart night clubs and style bars.
"We bought our head brewer a plane ticket and invited him to taste leading European pilsners," said Viiking Ventures MD Ben Parmar. "Goan beers have a unique robust style, and are usually high strength, which can be something of an acquired taste for Western palates."
Results from blind and open tastings are highly positive.
In blind tastings, with three other leading beers sold in Indian and Bangladeshi restaurants, Goa was the clear leader, being preferred by more than 50 per cent of the sample. When presented with beers in branded glasses and informed that Goa Premium Beer was gluten-free and an authentic Indian import, rather than brewed in the UK under licence, that rating rose to 74%.
The brewer has switched from the use of a 6-row malt, to a finer 2-row which delivers a brighter colour, with improved clarity and more subtle taste. The strength remains at 4.8% ABV.
In this first phase of its introduction to the UK, the focus has been on direct sales to restaurants and retailers, whilst securing wholesale distribution channels.
The emphasis has been on supporting restaurants' special events, charity fund raisers, gourmet dinners and the introduction of gluten free menus, with PR, social media support, point of sale materials, merchandising, competitions, waiter incentives and a unique Brand Ambassador scheme. A dedicated 10-strong field sales team has ensured rapid take up by restaurateurs and independent retails, with distribution through wholesalers including Booker and Makro.
The focus will now switch to a consumer awareness campaign through Avocado Media. Restyled packaging has been introduced and restaurants will be equipped with a new branded glass with slimmer waist.
Goa Beer to sponsor Mango Lounge charity dinner with Indian cookery writer Mridula Baljekar
TV's Bill Buckley to host Cookham Dean supper club
Vikking Ventures, the importer of award-winning Goa Premium Beer, is to sponsor a charity supper club at Mango Lounge at The Chequers, in Cookham Dean in Berkshire, organised by renowned cookery writer, Mridula Baljekar in aid of Curry for Change.
Mridula, has written 27 best-selling cookery books and presented numerous TV cookery programmes. She and executive chef Ashwani Kumar – a winner of the International Indian Chef of the Year – have designed an exquisite menu for the dinner on Tuesday 10th October, starting at 7:30pm. Chef Kumar has previously worked at the Cinnamon Club in London.
The fundraiser is part of the 20th National Curry Week (9th – 15th October 2017), founded by the late Peter Grove, to fight third world hunger. The week-long celebration of Indian cuisine is now organised by his widow, Colleen.
Commenting on the Groves' tireless works, Mridula said: "Indian restaurants across the country willingly support this worthy cause and raise thousands of pounds each year. I am proud to have been a part of this campaign for many years and would continue to do so in order that Peter's legacy can continue."
Mridula's fellow Guild of Food Writer member, restaurant critic, TV and radio presenter, Bill Buckley, will host the occasion.
The £35 gourmet menu features a Crab and tiger prawn risotto with truffle oil; Tandoori guinea fowl, marinated in Persian spices. Herb crusted black cod with south Indian-style crushed potatoes and coconut sauce; a vegetarian version of a Persian-influenced Murtabak made with spiced grated paneer, mild cheddar cheese and beaten egg sandwiched between paper-thin flat bread and griddle-cooked, served with kokum sauce; and a Cinnamon spiced hot chocolate mousse with vanilla ice cream.
The event is being held in aid of the Curry for Change campaign. with proceeds being matched by Natco Foods, to be utilised by UK charities Find Your Feet and Health Poverty Action, to tackle hunger and malnutrition in Asia and Africa.
Drinks, including gluten-free Goa Premium Beer, will be complimentary.
Viiking Ventures' MD, Ben Parmer, said, "Supporting restaurants' charity events and encouraging authentic Indian gourmet dining, are central to our brand strategy – it's an honour to have been invited to take part."
Goa Premium Beer is produced by the family-run boutique Impala Distillery & Brewery in Goa, which was acquired in 2015 by Bollywood actor and film producer Sachiin Joshi. The gluten-free beer is a popular accompaniment to spicy foods.
Goan Mussels Recipe
Bindu Patel, Gymkhana London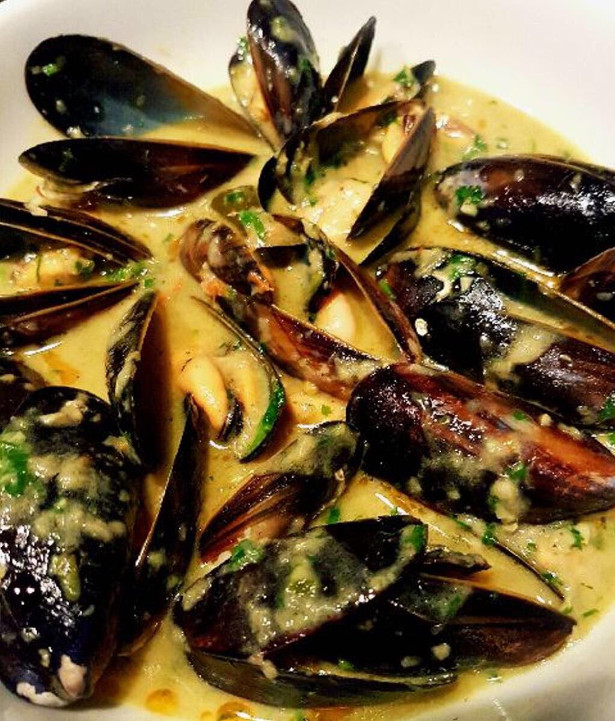 Ingredients
A knob of butter.
A drizzle of Cold pressed Rapeseed oil.
1 very finely chopped shallot or grinded to a paste.
3 cloves Garlic.
1 inch Ginger. Mince theses all together in a grinder to make a paste.
1 hot chilli if you like heat!
½ tsp Turmeric.
1 curry leaf.
½ tsp Coriander Powder.
1 tsp of Cumin Powder.
¼ tsp of Garam Masala.
Some boiled water to thin sauce if too thick.
1 tin Coconut milk.
1 lime zested and juice of half to taste.
Mussels-Live and fresh, washed and de-bearded.
Freshly chopped Coriander.
Pinch of salt to taste
Method
–
– In a Saute Pan, put in a knob of butter and a drizzle of cold pressed rapeseed oil.
– Add in the shallots and fry gently until well softened without colouring.
– Now add in all the spices, curry leaf and the ginger garlic and chilli paste.
– Fry for approximately 1 minute and mix until masala loses its raw edge but do not allow it to burn.
– Now add in half the tin of coconut milk and a little drop of water and gently allow it to come to the boil for 10-12 minutes on the lowest setting until the oils start releasing to the top without a lid, adding in more coconut milk or water depending on consistency.
– Check the consistency of the sauce, mustn't be too thin or too thick. Squeeze over some lime to taste and add in the zest.
– Now turn the heat up, throw in the mussels and place a lid on top for 2-3 minutes.
– Lift the lid and throw over some freshly chopped coriander, stir and taste the sauce, if you like add salt or more lime juice to taste. Serve and enjoy with your choice of naan, rice or bread.
Profile: Bindu Patel, Gymkhana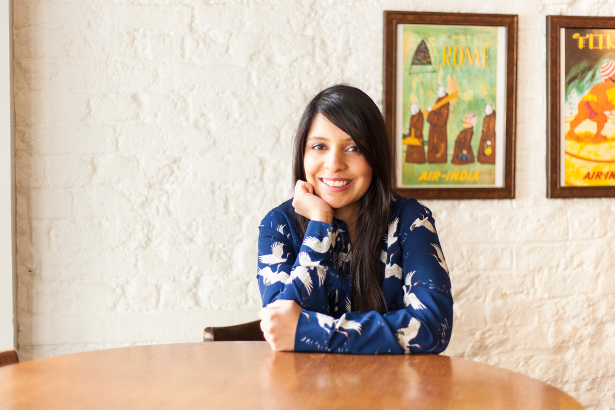 What's it like to work in one of the world's top kitchens?
Incredibly intense, but so incredibly wonderful at the same time! I am Chef De Partie at Gymkhana. I work on the pass, garnishing and checking food with the Head and Sous Chefs before it is sent to the customer. I'm also on pastry from time to time. You learn so many different skills and ways to cook fresh, unusual produce in such a rapid amount of time whilst working in a Michelin star restaurant.
Describe a typical working day.
Well, my favourite time to be in the kitchen is early in the morning. The kitchen is cooler and quiet and you really get to enjoy the gradual build-up of the day, reaching the busy and intense climax of service at lunchtime!
The smells, sight, touch and taste of fresh produce delivered in the morning is unbelievable, especially at Gymkhana. Imagine the heady scent of fresh herbs, fragrant flowers, sweet fruit and savoury vegetables mingling with aromatic, exotic spices from faraway lands. At the same time, someone will be appetisingly frying onions, garlic and ginger. As you walk past pastry a comforting cloud of chocolate, sugar and butter will descend over you. Fresh bread will be made and baked every morning … simply divine!
What do you do on your day off?
Working in a Michelin star restaurant is a fantastic opportunity, but it can also be incredibly stressful, so I like to blow off steam by walking for miles in the countryside with my two dogs. I also love spending time with my family and believe it or not, cooking! I also like reading, writing and catching up on all the television programmes I have missed whilst at work!
Who taught you to cook?
All the food greats – Keith Floyd, James Martin, the Roux family, Rick Stein, Delia Smith, Madhur Jaffrey, Ken Hom. I grew up watching cooking programmes which I loved as a child and it all just sank in! When I was old enough, I just started cooking and experimenting with different ingredients and I haven't stopped since. However, I don't think you ever stop learning when it comes to making food. There are so many different skills and techniques, both old and new, and so many ingredients to discover and work with so you never get bored in this job!
Who do you most respect in the industry?
I completely respect everyone I have worked for, I have learned so much from them all and I do have a lot of food heroes, namely Dominique Crenn, Daniela Soto-Innes, Nisha Katona and Sabrina Gidda, Sabrina Ghayour, Delia Smith, Madhur Jaffrey and Mary Berry. However, Michel Roux Junior at Le Gavroche was the first chef to ever welcome me into his kitchen. I have such great respect for him. He really inspires and encourages women in his kitchen. In fact, the head chef there, Rachel Humphrey, is also an amazing chef. The ingredients they work with are traditional French, timeless and classic but so modern and fresh. The dishes are deliciously decadent!
Not many professional chefs have law degrees. How comes you're working in a kitchen for a living, rather than in the legal profession?
I have always had a great bond and relationship with good food from a very young age. My parents thought I should have a good degree behind me so I did that but nothing could stop the passion and love I have for food, so I followed my dream and became a chef! My ethos is you can do and be anything you want – just work hard, focus and believe!
How does your background in farming affect your approach to cooking?
Farming is in my blood and my family have owned farms for generations, particularly huge coffee farms in Kenya. I used to work with a herd of dairy cows, but also with a wide range of animals including rare breeds. My surname is 'Patel' which means farmer/land owner in the Indian state of Gujarat. Farming for me means that food should be of the best quality, not quantity, and should change with the seasons – seasonality is fundamental to ensure you always get the freshest produce/ingredients at their peak and at their very best. I very much believe in using agricultural methods that are environmentally friendly, organic and free range where possible.
For me, it has always been essential that the countryside and wildlife there should be protected and it is important to know exactly where food comes from.
I do my best to practice ''nose to tail'' eating, using the whole ingredient, ensuring there is respect for food and minimum wastage. Some absolutely stunning dishes have been made where food is prepared in this way. I also believe in eating local food, supporting local farmers and businesses. I believe in assisting farmers who raise rare breed animals by eating them and that we all, as farmers, chefs and consumers/customers have a responsibility for securing the future of rare breeds in farming and food.
Does your parents' heritage effect your style of cooking?
My family have always been such a huge inspiration when it comes to food. My mother was born in Malaysia and my father was born in Kenya, yet my grandparents are Indian. I was born and bred in multicultural Leicester, so I have grown up with a huge variety and different styles of dishes from oriental, Kenyan Indian, Malaysian and a variety of Indian cuisine too of course, as well as British food!
I was always brought up to eat and try everything and I am not at all pedantic about what I cook or eat, my mood changes all the time but it must be good! I do particularly like Middle Eastern, Greek, French and Mediterranean food. However, cooking and balancing flavours and spices in Indian cuisine, I believe is a real art and skill.
Indian and Bangladeshi restaurants are closing at the rate of two a week, despite a growth in the dining out and takeaway sectors, overall. What's your advice to restaurateurs and chefs whose business is under performing?
To be honest, in my own opinion, I believe the industry as a whole, not just Indian and Bangladeshi restaurants, seriously needs a really good shake up and change in attitude. Restaurants are clearly closing for valid reasons – because they are still stuck in the Dark Ages, a time long gone by. Menus are unnecessarily long and complex and food is focused on quantity rather than good, fresh, quality. People's eating habits are changing and we are more health conscious now, which is great. I was born in the '80s when MSG, food colouring, flavouring and 'gloop' in food was all the rage, which I absolutely detest! Indian food should be fresh, exciting, different, clean tasting and like the Indian Ocean – crystal clear wave after wave of layered exotic spice and flavour! Original Asian cuisine is naturally beautiful and colourful. It just needs to be allowed to speak for itself without being interfered with.
You commute from Leicester. What's the dining scene like in your home city?
Leicester is incredibly multicultural and there is a wide variety of fantastic, quality food available here. I am so proud of my home city because of this. You can go out and eat anything you like from anywhere around the world and find local fresh, quality produce many of which Leicester is historically well known for like cheese, meats, including venison. For me though, London is the place to be when it comes to really knowing and learning about food. It is where most of the best restaurants and Michelin stars are!
In most south Asian homes in the UK, it's the women who do the cooking. So why are so few working in restaurants?
You know, I just don't understand this, especially now in the year 2017! If you ask most chefs, it will be their mother, grandmother or aunt who makes the best dishes and inspired them yet the restaurant kitchen across all cultures has been a male dominated environment. The significant lack of women in kitchens, I believe, is an international problem and I see it as a great shame. Personally, I feel the industry as a whole needs to be more open in discussing the challenge and look towards making changes that leads the way for more young women to become chefs.
Many women are now beginning to brilliantly step up to the plate and are defiantly, yet humbly revolutionising the way food is made, which is great to see. There are numerous remarkable female chefs and restaurateurs who are thriving and going from strength to strength, but I still feel as though it is still an ongoing battle. The industry needs to see the real value and successes of female chefs. In my opinion food only tastes great if there is inspiration, pride, love and joy in the people who have made it. A happy team, working together and striving for united perfection is the best way to create a beautiful plate of food in my eyes, and this ultimately means happy customers!
What is your signature dish?
Golden Goan Saffron risotto with chilli tiger prawns and pink Himalayan rock salt with a lime and coriander chutney.
What is your favourite piece of kitchen equipment?
It goes without saying that my favourite and the sexiest equipment in the kitchen for me are knives! I have a large arsenal of knives and I collect and hoard them like crazy! I love nothing more than sharpening and cleaning my set, keeping them in tip top condition. They are my pride and joy!
What's your advice to young girls at school who want to join the catering sector?
My advice is for young girls AND boys! ALL children, should learn and be taught how to cook healthy, delicious food and well. It is such a crucial life skill even if they don't want a career in the kitchen. For those who do, they should most definitely be motivated, encouraged and supported, especially women at a time when there are so few in the industry. Children should be taught at a very young age where food comes from, including how meat is killed and butchered, the truth and reality of food. They should be inspired to eat adventurously, try something new every day, even if they don't like it! Also, one should not be restricted to cooking the food of their culture. Anyone can cook anything they like! That is the fun, magic and beauty of food. It is an art that everyone should and must participate in. We all need to eat so why not eat well?! Food does not see colour, race, gender or disability. It is for us all and we have a duty as a society to respect that, educate and shout this message from the rooftops!
If you were in the condemned cell, what would you chose as your last meal?
That's rather a tragic and cruel question to ask a chef! Food is a chef's personal journey, their battle and struggle, their joy and glory, their Everest where they never really manage to get to the top. Most chefs live, breathe and persistently search for that one special dish. To be told that it will be your very last meal is heart-breaking…Although I am very tenacious and I think I will probably still find a way to keep cooking in the afterlife! However, IF I was forced to decide, I would hands down choose my dad's chicken curry and Shahi Paneer, made by him only and to finish, my very own Tiramisu. I was raised eating and loving these dishes and each mouthful holds such fond memories of my childhood so I think it is only fitting that I end my life with food that is so close to my heart.
Where shall we have lunch?
This this is not a biased opinion at all, you should really visit Gymkhana for lunch or dinner. The food here is absolutely mouth-watering and so beautifully balanced. The Muntjac Biryani is out of this world and the atmosphere in the restaurant itself is so urbane and original. The cocktails are very sophisticated, and made by some of London's finest bartenders – so they are to die for!
Gymkhana
42 Albemarle Street, London W1A 4JH
T: 020 3011 5900 E: info@gymkhanalondon.com W: www.gymkhanalondon.com
Asian Restaurant Awards announced
Manchester venue for glittering ceremony
Asian foodies can nominate their favourite restaurants and takeaways in the first Asian Restaurant Awards, which will be held at the Manchester Hilton, on Monday 12th February 2018.
The awards are open to Bangladeshi, Burmese, Chinese, Filipino, Indian, Indonesian, Japanese, Korean, Malaysian, Middle Eastern, Singaporean, Sri Lankan, Thai, Turkish and Vietnamese restaurants and takeaways.
The shortlisted will be determined by members of the public, who can vote online at www.acfederation.org/asian-restaurant-awards-2017-nomination-form or by tweeting their choice using the hashtag #AsianRestaurantAwards – citing the @AsianCatFed handle, restaurant name and location.
There will also be awards for the best restaurant suppliers, which will be determined by the votes of restaurateurs, chefs and caterers.
The fill list of awards categories is:
Kitchen Equipment Supplier of the Year
Tableware Company of the Year
Asian Food Company – including drinks
Technology Company of the Year
Best Value Asian Eatery
Best Buffet Restaurant
Best Outside Caterer
Gourmet Asian Restaurant of the Year
Best Takeaway
Best Asian Street Food – eat in or takeaway
Best Asian Fusion Food
Asian Restaurateur of the Year
Asian Chef of the Year
Man or Women of the Year
There will also be a number of regional awards, covering the whole country, including Wales, Northern Ireland and Scotland, for the best local venues.
The Asian Restaurant Awards are organised by the Asian Catering Federation, which will also host the Asian Curry Awards, at held the Grosvenor House Hotel in London's Mayfair on Sunday 12th November.
Curry fans can vote online or by tweeting the restaurant's Twitter handle or name and location citing the #asiancurryawards hashtag and @AsianCatFed handle.
"Now in their 7th year the Asian Curry Awards are immensely popular and winning restaurants receive a tremendous boost to their business, when they feature the prestigious accolade in their marketing programme," said Asian Catering Federation chairman, Yawar Khan, "But the term 'curry' isn't always relevant, as these are the only awards open to all Asian cuisines.
"Although these awards are national, we also want to host an event in the north of England, to make them more accessible to venues outside London and the south east."
Leading restaurants will be visited by a panel of judges led by Pat Chapman, editor of the Cobra Good Curry Guide. Whilst the judging criteria are heavily weighted towards the quality of the food and cooking; additional points will be awarded for ambience, customer service, community involvement and hygiene.
slowbru.com
A cup of coffee in Uganda requires strenuous manual labor to roast and grind beans with rudimentary tools. Yet always results in the perfect cup of organic arabica that deliver a sub atomic caffeine fix to keep you going the whole day.> > Gary and Kate, Travel bloggers, slowbru.com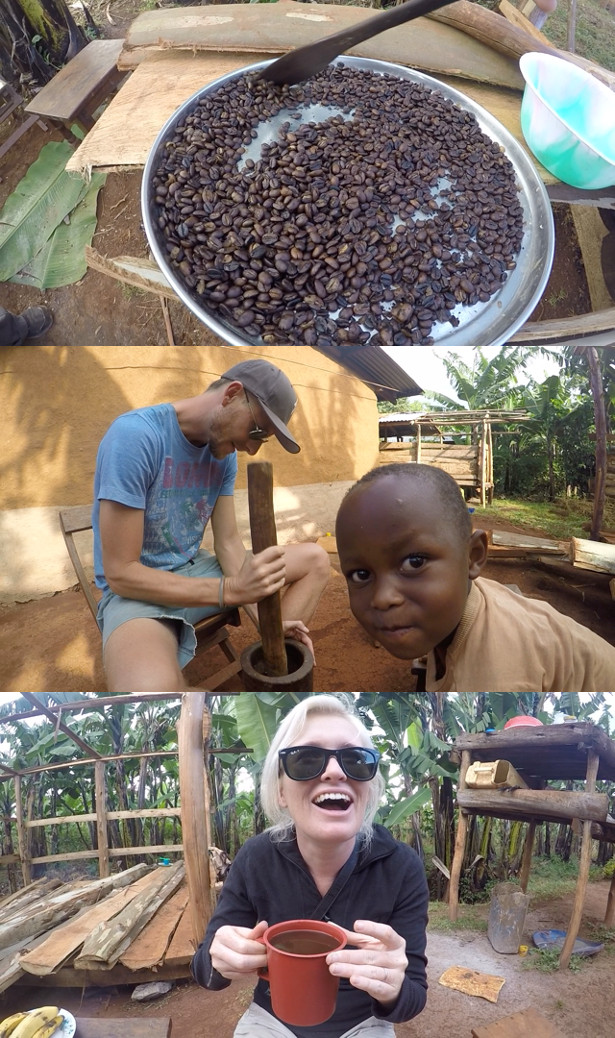 Hot Destinations
Top coffee cities brewed by Cheapflights.co.uk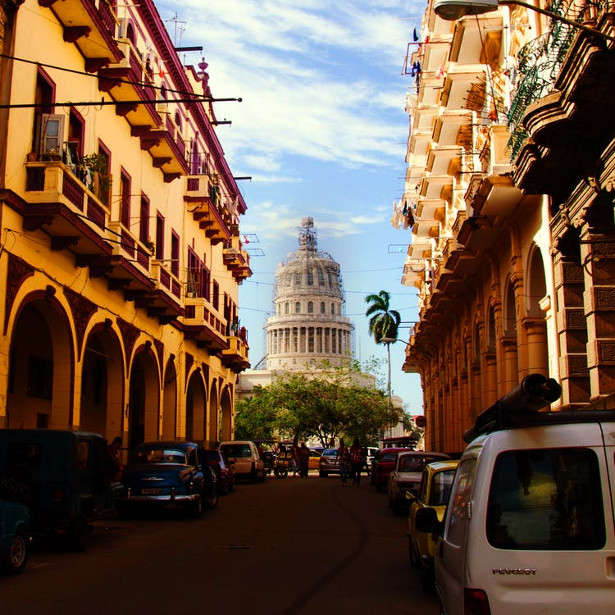 • Havana, Cuba – it's not just rum that Havana's visitors are sipping. Visit Café Cubano for their espresso shot infused with demerara sugar and packed with a caffeine punch that'll have you dancing all night long. Fly to Havana from £399 pp return
• Seattle, USA – home of Starbucks, Pike Place Market – once famous for the fish-throwing antics of market stalls – is a 'must see' for fans of the global java titan. But there's more to Seattle than just the green mermaid; the city's independent coffee houses make their own blends so you can get a unique taste. Fly to Seattle from £339 pp return
• Melbourne, Australia – home of Down Under's most vibrant coffee culture, the city's passion for a 'good cuppa' comes close to rivalling its reputation as a sporting mecca. You'll find more independent cafés than branded chains, all manned by a team of dedicated roasters and baristas and all serving a memorable 'flat white'. Fly to Melbourne from £639 pp return
Flights prices provided by global flight search and digital travel deals platform, Cheapflights.co.uk. Current as of 7.30pm Tuesday 10 October 2017, based on travel 5-12 February 2018, departing any London airport.
Tikka Trip
Cheapflights.co.uk's pick of spicy destinations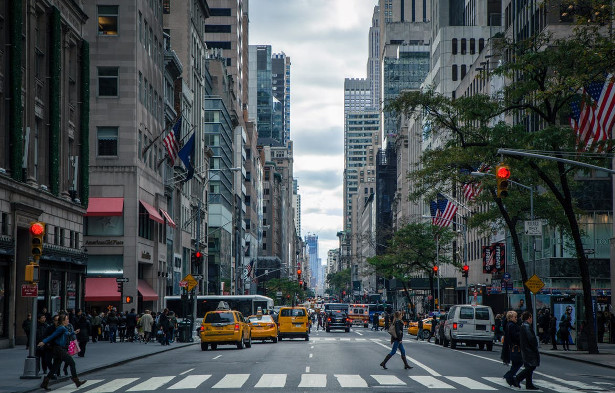 • India: Hyderabad – home of the biryani – is a must visit for any curry fan. Try it like a true local with goat or chicken as your meat base, flavoured with yogurt, onions, spices, lemon, coriander and saffron. Best served with basmati rice. Fly to Hyderabad from £400 pp return
• Sri Lanka: the tasty island provides a handy colour-code guide to curry. Black curries have a dark roasted spice base; White feature a coconut milk base; whilst Red is fiery, with large amounts of chilli. Fly to Colombo from £410 pp return
• Japan: Brits are credited with taking curry from India to Japan, but the Japanese have well and truly run with it! Forget rice and udon options; although they're as tasty as what you'll find in other countries, the Japanese curry bread – small pastries filled with curry – are a must for any curry aficionado. Fly to Tokyo Narita airport from £388 pp return
Flights prices provided by global flight search and digital travel deals platform, Cheapflights.co.uk. Current as of 1.30pm Friday 6 October 2017, based on travel 5-12 February 2018, departing any London airport.
Wicked Crisps
Wicked Crisps – artisan-baked vegetable crisps that combine bold innovative flavor and healthy ingredients for a taste that is, well, deliciously deceptive. Chock full of nutrition from veggies, herbs and spices, new Wicked Crisps are available in a variety of unique flavors that are a guilt-free treat for your taste buds.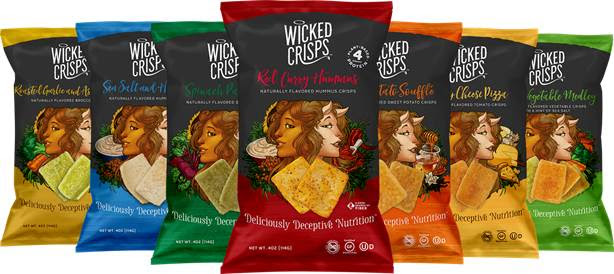 Our Red Curry Hummus Crisps start with a delectable field pea hummus crisp and adds in zesty red curry flavor for a natural, enchanting treat with a spicy zing that will make your taste buds sing!
Wicked Crisps start with wholesome ingredients like chickpea hummus, tomatoes, spinach, sweet potatoes, field peas and broccoli and end with a surprisingly delightful taste and genuine nutrition. When you discover incredible flavors combined with all of that protein and goodness from vegetables in a crisp that is formulated with organic and Non-GMO ingredients and without gluten, it's not too good to be true.
Tamarind Tree
www.tamarindtree.com.au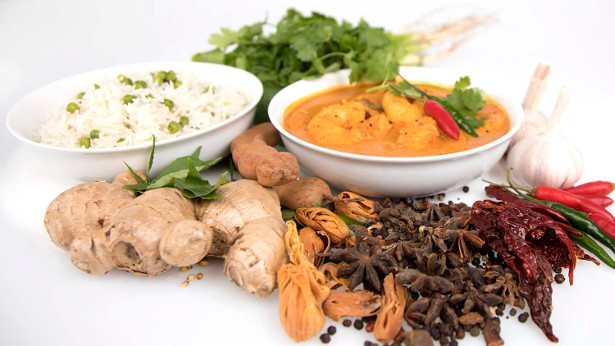 Ready to cook Curry sauces and BBQ marinades. Made in Daylesford-Victoria a town renowned for its local produce. These products are Australian Made with local ingredients. They are all Natural, Vegetarian, Vegan friendly, Gluten free, free of preservative, nut and dairy free.
They have recently been recipient to 5 Medal awards from Royal Agricultural Society Of Victoria – Australian Food Awards.
www.eatwhatweeat.com
Healthy and delicious recipes.
West African Butternut Squash and Chickpea Curry
Ingredients:
1 butternut squash
1 onion
1 thumb sized piece fresh ginger root
3 cloves garlic
1 tsp cinnamon
1 tsp turmeric
1 tsp coriander powder
1 tsp cu min powd er
1 can crushed tomatoes
1 Tbsp peanut butter
1 Tbsp sugar
1 can chickpeas (reserve liquid for next recipe!)
salt, pepper, olive oil
Chop onion and sweat in some olive oil until translucent.
Add crushed garlic and finely chopped ginger and sautée for a few more minutes until fragrant.
Add the spices, tomatoes, can of water, sugar and peanut butter. Stir to combine and bring to a low simmer.
Chop the butternut squash into large chunks and add to the pan. Add the chickpeas and a tsp of salt and pepper.
Cover and cook for 30 minutes until tender.
Serve with rice or quinoa.
Vegan Dark Chocolate + Coffee Mousse
Ingredients:
Liquid from one can of chickpeas
1 tsp cream of tartar
2 Tbsp maple syrup
1 Tbsp espesso coffee grounds
100g good quality dark chocolate
Melt chocolate with coffee in a bowl over a pot of hot water.
Place chickpea liquid in a clean fo od processor or mixer with the maple syrup and cream of tartar. Whip steadily for 5 or more minutes until stiff peaks are formed.
Let the chocolate cool a little then gently fold into the chickpea liquid mixture.
Pour into 4 bowls then let firm in the fridge. Ready to eat in one hour.
COUNTDOWN BEGINS FOR CHOCOLATE SHOW 2017 – THIS YEAR WITH BRAND NEW FEATURES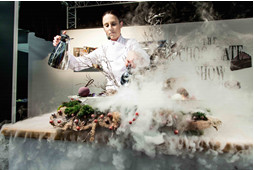 The Chocolate Show is back this year for its fifth anniversary edition – and it's set to be better than ever! Running 13th-15th October, over 20,000 chocolate fans and foodies will assemble to celebrate chocolate in all its fabulous forms. Young and old alike can expect to be treated to interactive and edible delights, as over 100 fine chocolatiers, chocolate companies, pastry makers and artisans join us from across the globe.
And we are delighted to announce that this year presents The Chocolate Show's most exciting features yet! Brand new this year is the show's first Chocolate Bar, the ideal location to sip some delicious spirits and wine with perfectly paired chocolates. With Mason's Yorkshire Dry Gin, AquaRiva Tequila, Holy Grass Scottish Vodka and Rum from the Dominican Republic confirmed already, working in collaboration with esteemed chocolatiers such as Paul A. Young for scrumptious chocolate pairings, this is set to be a tantalising tipple for those seeking to pass the afternoon with a truly indulgent treat.
For the culture vulture within you, this year also welcomes the arrival of the spectacular Choco l'ART Exhibition. Some of the country's hottest chocolate talent will be recreating history's most well-known artworks, all in the medium they know best – chocolate! With creative cocoa interpretations of works by the likes of Picasso, Banksy, Da Vinci and Mondrian expected to hang in the gallery, Olympia London is set to give the Louvre a run for its money this October.
This year we are also thrilled to announce that a dazzling line-up of the UK's top culinary talent will be demo-ing at the London Chocolate Show! Among the first to be announced is doyenne of British baking, the wonderful Nadiya Hussain, who joins the show for the first time. The Times Magazine columnist will be joined by TV chef and food writers John Whaite and Edd Kimber, as well as Great British Bake Off Crème de la Crème judge, Cherish Finden, in The Chocolate Theatre.
Alongside our stars on stage will be your celebrity comperes for the weekend: BBC broadcasters Nigel Barden and Andrew Dixon. More celebrity guests will be announced, so keep your eyes peeled for further Chocolate Show news in the countdown to the big event.
Run in partnership with Chocolate Week (9th-15th October), the show is a true celebration of fine chocolate, raising awareness of the chocolate industry and showcasing talent from around the world.
ANYONE FOR A CHICKEN CHASNI? BRITAIN'S BEST LOVED CURRIES YOU'VE NEVER HEARD OF
hungryhouse reveals curries taking on the humble korma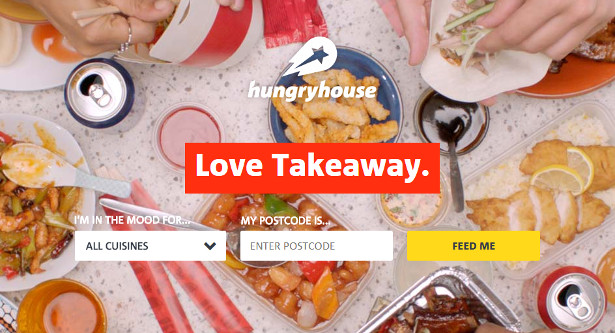 To celebrate National Curry Week, hungryhouse.co.uk, the online food-ordering platform, reveals what curries are getting the nation hot under the collar.
Forget your creamy Kormas and mild Masalas, the new curries on the block are taking the nation by storm, tantalising taste buds across the UK. From Chicken Chasni, with sweet and sour Chinese flavours, to a Ceylonese Korma in a creamy coconut sauce, these twists on the classic curry will add some extra spice to your Friday night takeaway.
If you like a Masala…
Try the Chicken Chasni – a similar creamy dish, which packs an extra punch with its unique sweet and sour taste, provided by the added tangy mango chutney.
If you like a Korma…
Opt for the Ceylonese Korma – a simple twist to the well-loved dish, prepared with a choice of cooked fruits in a mild creamy sauce and a touch of coconut.
If you like Matar…
Pick the Dhansak – a traditional Persian dish made with lentils and green vegetables with a hot, sweet and sour flavour.
If you like a Tikka…
Try out the Akbari Chicken – a rich curry taste, prepared in an exotic cashew sauce.
If you like a Vindaloo…
For the daring, the Kolhapuri – a spicy, hot and exotic dish prepared in a thick sauce often served with coconut gravy.
hungry house has revealed the new takeaway trends to encourage Brits to try something new on National Curry Week. The delivery service recently polled the nation and found that, while 54% of users will browse different takeaways, almost half the nation (46%) will end up ordering the same thing, so hungryhouse is calling on Brits to step out of their comfort zone and try a new dish this week.
BEHOLD THE LATEST, SPICIEST FOOD TREND – THE VINDA-CHOCKIE-LOO TRIO!
A new hybrid has come to town and weds Britain's favourite foods, Curry and Chocolate. Launching this week, during the ultimate foodie fusion of National Chocolate Week and National Curry Week (9th – 15th October), Food Network has partnered with culinary wizards Flavourtown Bakery to create the Vinda-Chockie-Loo Trio. The fantastic foodie week perfectly represents the concept of Chopped, the latest Food Network show that uses the unlikeliest pairings to bring together the tastiest dishes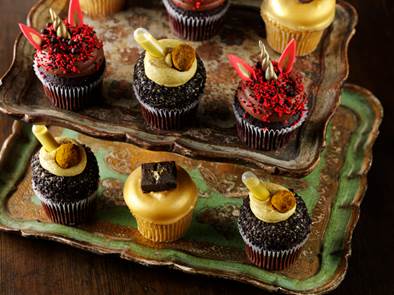 The trio includes:
Takeaway Tumeric Latte
Cardenommm cupcuake
Golden Chilli Unicorn
The tantalising trio unites some of the key ingredients in Vindaloo – such as turmeric, cinnamon, cardamom, ginger and chilli – with the warm, smooth and buttery flavours of chocolate – including ganache, rich butter cream, chocolate truffles and even an award-winning brownie. And this magical creation wouldn't be complete without a chilli chocolate unicorn cupcake; as fierce as its flavour blend!
To try one of the gorgeous Vinda-Chockie-Loo cupcakes, Food Network and Flavourtown Bakery will be giving away 100 Golden Unicorn cupcakes on Saturday 14th October at Primrose Hill Market from 10AM to 11AM.
Phillip Luff, Managing Director, Scripps Networks Interactive, UK & EMEA said: "Our team is food-obsessed and have absolutely loved creating this heavenly fusion of British favourites to launch the new series of Chopped, where the competitors get to bring together unusual flavour combinations in every episode."
Flavourtown Bakery's Chief taster Mark Brooks said, "The idea of taking two polar cake opposites and turning them into utterly delicious bonkers cake flavours is what we do best and the Vinda-Chockie-Loo Trio is a testament to that! With a focus on flavour, we took all the best spices from the classic Vindaloo curry and combined them with one of the best chocolate and cocoa powders in the world, resulting in a one-of-a-kind creation."
Kohana Skin
www.kohanaskin.com
Unique coffee products
Kona Coffee Body Polish
http://www.kohanaskin..com/Kona-Coffee-Body-Polish_p_23.html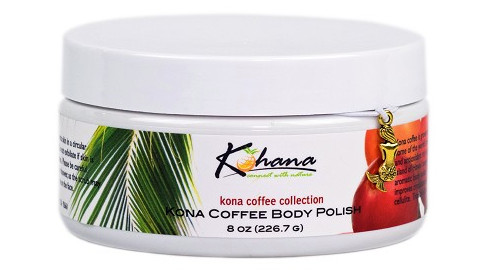 Kona Coffee Artisan Soap
http://www.kohanaskin.com/Kona-Coffee-Artisan-Soap_p_59.html.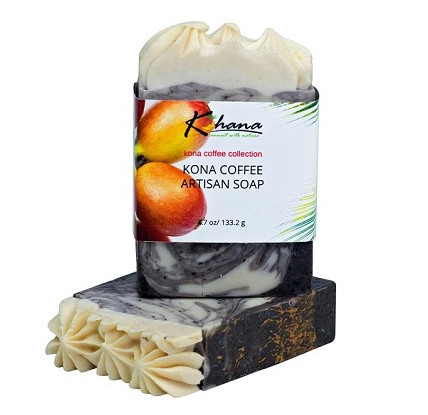 This coffee body scrub is the crème de la crème of coffee body products. It is a rich, creamy sugar scrub formulated with exotic coffee butter and antioxidant-rich coffee beans from the Big Island of Hawaii, and it has an intoxicatingly rich coffee aroma. The caffeine in the coffee improves circulation and reduces the appearance of cellulite. This handmade Kona Coffee Artisan Soap is a treat for the eyes as well as the skin! It smells delicious and has a rich, creamy lather. It contains Kona coffee, which is not only an effective exfoliant to cleanse your hands, it also efficiently removes odors from cooking or gardening.
Born in Maui, Kohana Skin makes Hawaiian-inspired collections of natural and organic beauty and skincare products. Their unique line creates an exotic island spa-like experience all year long by incorporating tropical butters, oils, fruit enzymes, flower extracts and essential oils into their products. They are handcrafted just steps from the Pacific Ocean in Newport Beach, California. These luscious creations can be found at luxury spas, salons, boutiques, and resorts.