NO GUILT, NO GREASE, ALL CRUNCH
Indie Bay Snacks reinvents savoury snacks, starting with pretzel bites
packed with all-natural benefits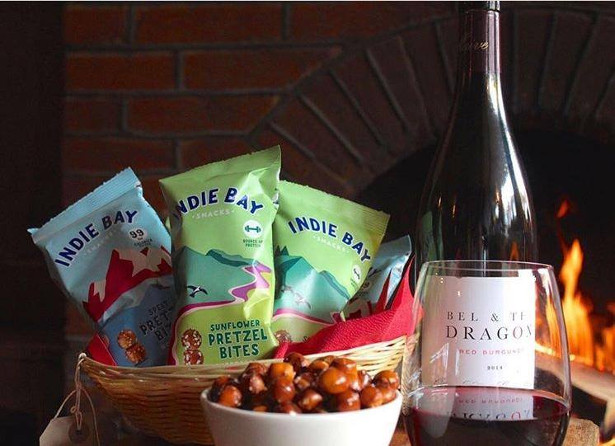 FACEBOOK | TWITTER | INSTAGRAM
It started with a determination to reinvent the snacking scene by creating exciting, unexpected and healthier new takes on old favourites… Introducing Indie Bay Snacks – a new brand whose collection of great-tasting snacks are full of goodness and certain to satisfy, now available in Ocado, Whole Foods, Planet Organic, Selfridges, Sourced Markets with more to follow.
It's out with the old and in with the round – Indie Bay Snacks' debut range Pretzel Bites is a 21st century take on the pretzel that's packed with whole grains, alternative flours and wholesome seeds – ticking the vegan box as well as being low calorie (around 100 calories or less per serving) and a good source of fibre and protein – without doubt, it's a snack with benefits.
We know shoppers want more from their food, and more from their snacks. We all want to snack on delicious food that tastes great and makes us feel great too.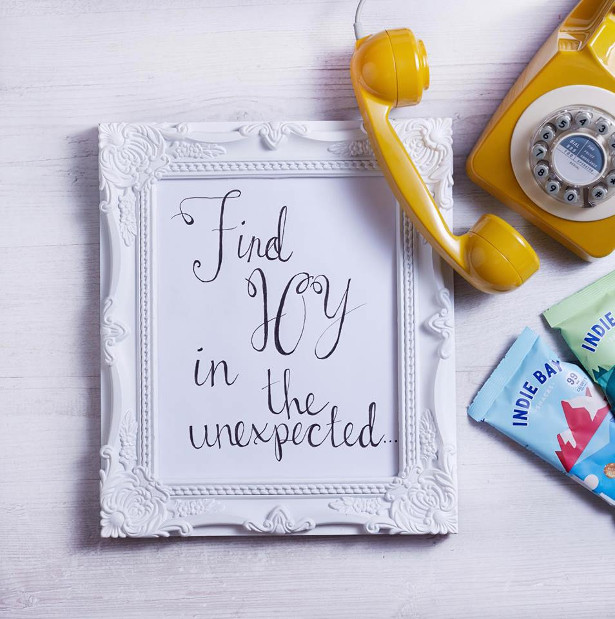 A fusion of laid back Cali-vibes and busy London life, Indie Bay Snacks Pretzel Bites are a truly tasty choice for those of us who love a quick bite but don't want to feel lousy about having one – open a pack to enjoy a true moment of snacking joy. Taking all the best bits of the traditional pretzel, Pretzel Bites are totally new: baked, crunchy, moreish but, with amazing texture, special ingredients and a fun shape.
Launching in three delicious flavours (with more to come): Spelt with Rock Salt, Quinoa with Cracked Pepper and Sunflower with Sesame & Poppy Seeds, each bite is brimming with irresistible tastes, textures and crunch.
Indie Bay Snacks Founder Dafna Bonas said: "I come from a world of constant innovation, and grew frustrated with the lack of it in traditional snacks. How can it be so difficult to find something to enjoy at work, as a pre-dinner bite, and also put in my children's lunchbox? I was looking for something delicious, salty and satisfying that would make me feel great, inside and out, but there was nothing…so I decided to make it myself, joined by an amazing team of like-minded Indies."
With more delicious products on the horizon for snackers everywhere, make your way to the shores of Indie Bay Snacks and discover what snacking should be all about.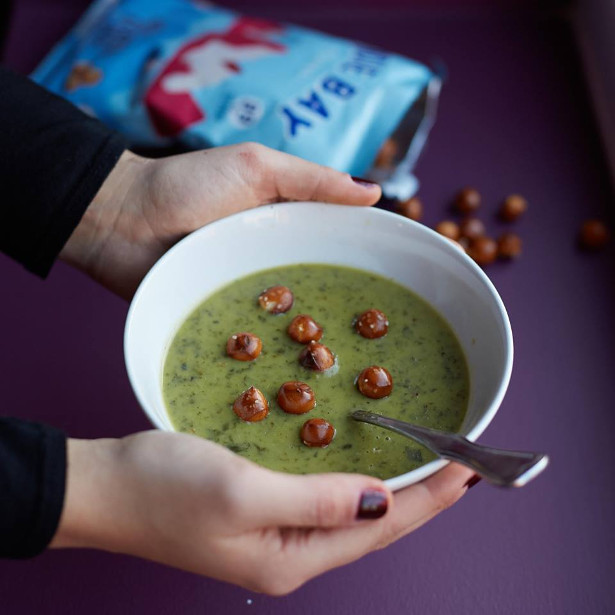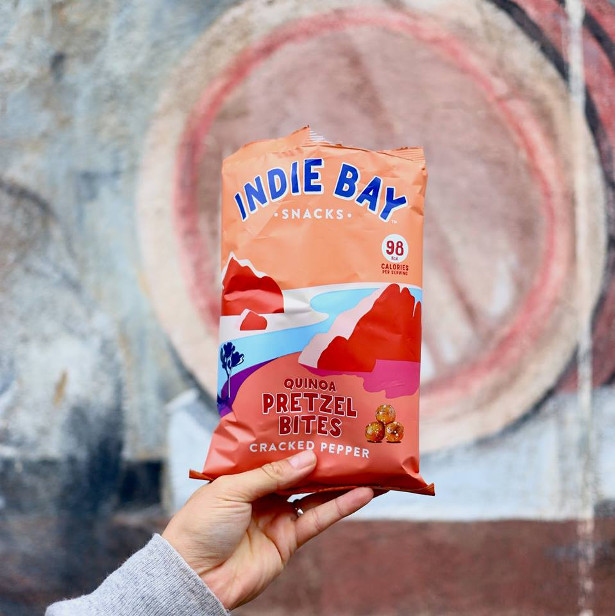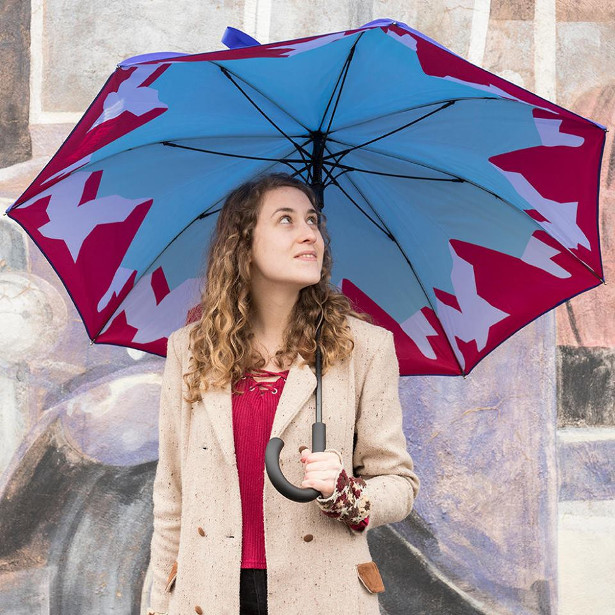 Mindful Chef – helping make 2018 your healthiest year yet! www.mindfulchef.com
FACEBOOK | TWITTER | INSTAGRAM | PINTEREST | YOUTUBE
We all have the best intentions when it comes to making New Year's resolutions but often end up falling off the wagon and losing our way two weeks in. Forget 'January detox' or 'dry January', Mindful Chef, the healthy recipe box delivery service holds the key to a long-term healthy lifestyle, a resolution you can stick to, and it's #NotJustForJanuary.
Mindful Chef, the recipe box delivery service backed by Victoria Pendleton CBE, Sir Andy Murray and Will Greenwood MBE, launched in 2015 by Myles Hopper and Giles Humphries, offers a simple solution to healthy eating which can be easily incorporated into your everyday life. Myles and Giles were inspired to launch Mindful Chef due to busy schedules and finding it hard to eat healthily because of their hectic lifestyles. Although recipe box delivery companies existed at the time of their need, none were truly healthy. The pair believe that the key to a healthier life is reducing your intake of gluten and that refined sugars and refined carbohydrates should be avoided. What makes Mindful Chef different is their ability to create well-balanced, imaginative recipes whilst still being 100% gluten-free. Their healthy recipe boxes include no refined carbs and therefore avoid high-carb fillers such as pasta or bread. Instead they guarantee genuinely exceptional quality, gluten-free, dairy-free and locally sourced fresh produce. Working with local, sustainable farmers in the West Country, the award-winning meat and fish included in the recipes are also stocked in Fortnum & Mason and Harrods.
Each recipe and ingredient used is scrutinised by Mindful Chef co-founder, personal trainer and nutritional coach Myles Hopper. Myles works closely with highly reputable nutritionists and chefs in the UK to create imaginative, varied and balanced recipes. The instructions are simple to follow and the meals are easy to make; helping make chefs out of even the most inexperienced of home cooks.
Copy of Craft bag shotLizzie, a Mindful Chef customer commented: "We've tried a number of different at-home, cook-your-own, food services in the UK and US (Plated, Blue Apron, Green Chef, HelloFresh, and now Mindful Chef). Of all the brands we've tried, Mindful Chef has the best combo: healthy, delicious, and adventurous. We've experienced many start to relax on the nutrition (both with less veg and more tricks like frying, cream, cheese, etc). If you're seeking healthy but still interesting and yummy, Mindful Chef has been my favourite to date."
Natasha Cotton, a second Mindful Chef customer says: "All these 'healthy food' delivery websites that I have seen online have always seemed too expensive, too much hard work after a long day at work and just basically too good to be true. I looked into Mindful Chef after reading about them in Women's Health mag and I can honestly say I have never looked back!"
Mindful Chef is not a fad diet. As well as offering a recipe box delivery service the brand works hard to provide customers and those who engage online with useful hints and tips focused towards living a balanced, mindful lifestyle. Customers have experienced health benefits such as clearer skin, more energy and the first steps to feeling more toned and lean.
January can be a hard month and Mindful Chef recognise this. Myles recommends:
Eat at home more often and get into the habit of making your own lunches: With 4 out of 10 Brits choosing to eat at home, eating in is the new eating out and it's good for you! Save eating out for special occasions and make sure to set time aside to enjoy cooking.
Avoid or lower your refined carbohydrate intake: Often found in foods such as white bread, white rice, pasta and starchy vegetables, refined carbohydrates are rapidly absorbed into the bloodstream causing risky spikes in blood sugar and insulin levels. Eating refined carbohydrates in excess can lead to mood swings, weight gain, insulin resistance, heart disease and diabetes. Making small changes and switches to healthier alternatives can make a huge difference. Our boxes don't contain any refined carbs and therefore avoid high-carb fillers such as pasta or bread. Instead we guarantee genuinely exceptional quality, gluten-free, dairy-free and locally sourced fresh, produce. Working with local, sustainable farmers in the West Country, the award-winning organic meat and fish included in our recipes are also stocked in Fortnum & Mason and Harrods.
Meditate: As Mindful Chefs paying more attention to the present moment and our mental wellbeing is hugely important. Just ten minutes of meditation helps us to enjoy the world around us and better understand ourselves. Meditation doesn't have to be done sat crossed legged on the floor in silence, try getting off the tube or bus a stop or two early and walk the rest of the way alone. Put your phone away and take time to listen to your thoughts, understand your emotions and take in the world around you.
Exercise regularly: If you hate exercising then find an activity or hobby you enjoy that will increase your fitness without feeling like 'exercise'. It could be cycling, surfing, dancing, rock climbing or even hiking, whatever it may be, make sure you enjoy it and you will reap the rewards before you know it. Better yet, encourage a friend to join you and you're more likely to stick to it beyond January. If you don't like the gym or aren't sure what exercise to do take a look at this easy workout plan you can do at home: blog.mindfulchef.com/3-workouts-to-do-at-home/
Switch off: 73% of Brits say they'd struggle to go a day without checking their phone or computer. We understand how useful technology can be but switching off can be just as beneficial. Make sure to eat lunch away from your desk and take an hour or two a day to switch off completely. Doing so will aid sleep, reduce stress levels and make time for reconnecting with those around you.
Website and social media links:
For more information see: www.mindfulchef.com
Instagram & Twitter: @MindfulChefUK
Facebook: www.facebook.com/MindfulChefUK/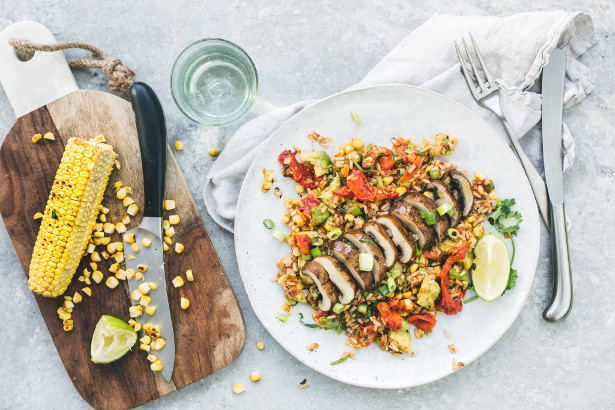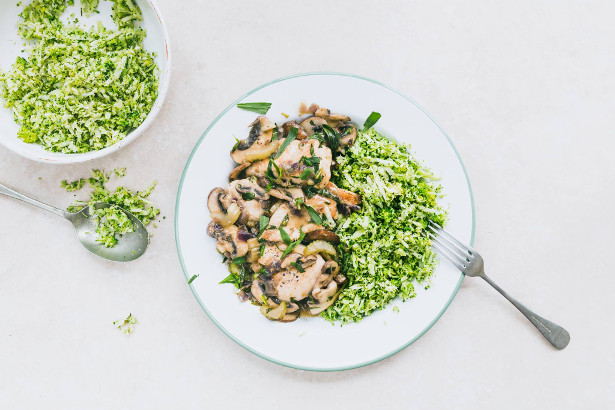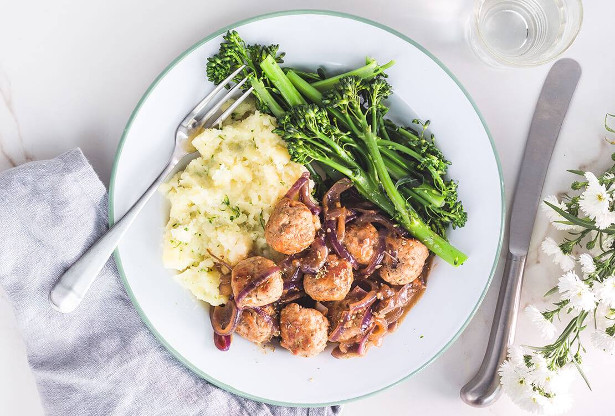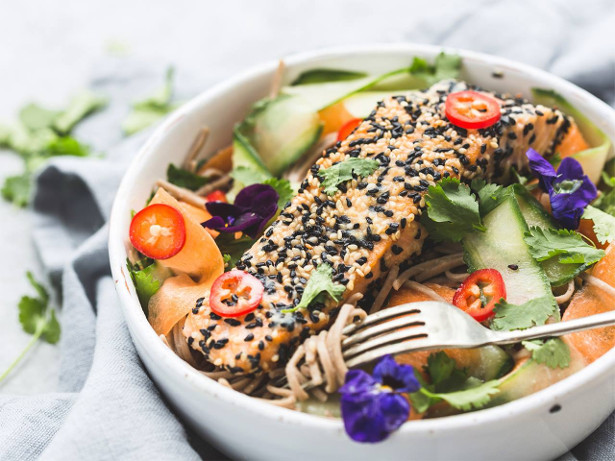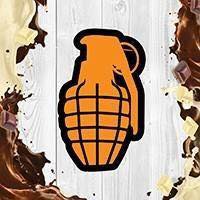 PACK THE PROTEIN INTO YOUR POST-WORKOUT PLAN WITH CARB KILLA™, THE GUILT-FREE HEALTHY SNACK RANGE FROM GRENADE®. www.grenade.com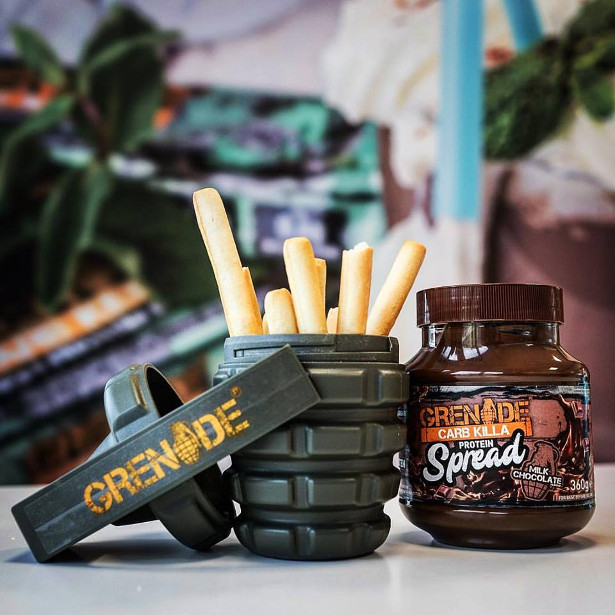 FACEBOOK | TWITTER | INSTAGRAM | PINTEREST | YOUTUBE
Satisfy your sweet tooth whilst fuelling your body with CARB KILLA®, the delicious range of high protein, low carbohydrate, bars and shakes from leading Active Nutrition sports performance and nutrition brand Grenade.
Morning or night, these irresistible, indulgent, guilt-free CARB KILLA® bars will help you to effectively refuel after a workout, whilst boosting your protein intake to help repair and build muscle. Available in a wide range of popular, chocolate inspired, mouth-watering flavours, including Caramel Chaos, Cookies & Cream, Jaffa Quake and Chocolate Chip Cookie Dough, to name but a few, each bar is comprised of three delicious layers, filled with crunchy 'crispies' and coated in chocolate, for ultimate enjoyment.

Packed with 23 grams of protein* and loaded with lots of fibre, CARB KILLA bars have less than 1.5 grams of sugar* and are just 220* calories, making them the ideal post workout snack. Containing low impact carbs to ensure your blood sugar levels stay balanced, these tasty treats are a must-have for all fitness fanatics looking to pack the protein, without compromising on taste and enjoyment.
For those looking for a liquid alternative for their protein boost, the CARB KILLA shake is a smooth and creamy, high protein drink containing less than 200 calories. Echoing the delicious flavours and nutritional values of the highly-celebrated bars, these nutritious shakes boast 25 grams of protein* and just 7.3 grams* of low impact carbs, offering a convenient way to boost your protein intake in between meals.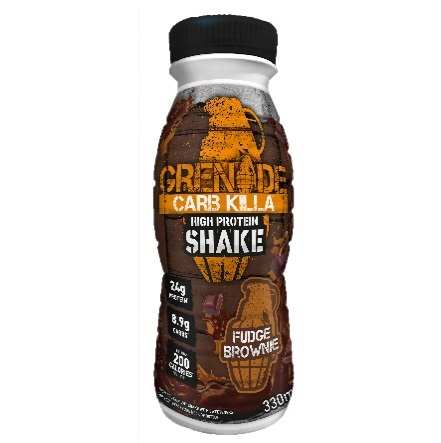 The benefits of a diet rich in protein have long been documented and are becoming increasingly popular amongst those looking to improve their diet, general health and wellbeing. Protein is one of the main, vital nutrients needed to maintain a healthy body, build and repair muscle, as well as supporting the immune system and contributing to overall wellbeing. A protein-packed diet can also help to keep hunger at bay as its complex structure takes more work for the body to digest, helping you to feel fuller for longer, enhancing healthy weight loss and reducing unhealthy body fat.
The CARB KILLA® range of bars and shakes are ideal for those on a low carb, low sugar diet, as well as those wanting to gain lean muscle mass with additional sources of protein in a tasty, convenient format.
So, if you're looking for a delicious, post workout protein boost, CARB KILLA® bars and shakes have you covered.
*May vary between flavours
HEALTH WORRIES?… LET BIO-KULT TAKE CARE OF THAT!
Bio-Kult is a unique probiotic supplement with 14 strains of beneficial probiotic bacteria, specifically formulated to help maintain a healthy digestive and immune system. www.bio-kult.com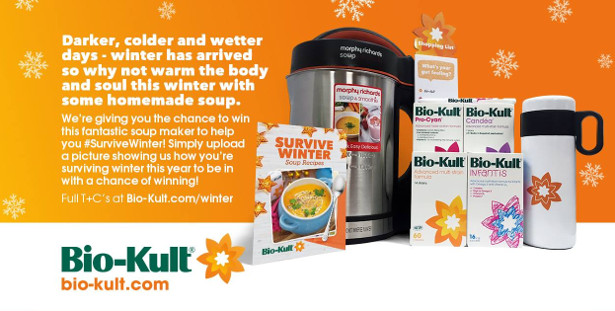 FACEBOOK | TWITTER | INSTAGRAM | YOUTUBE
Let health worries be a thing of the past, with three high-quality research-based probiotic supplements from Bio-Kult.
The range, developed by leading manufacturer Protexin Healthcare includes:
BIO-KULT
A unique probiotic supplement specifically formulated to help maintain a healthy digestive and immune system. Bio-Kult contains 14 strains of beneficial probiotic bacteria, which are proven to reach more areas of the gut to ensure a healthy digestive and immune system.
BIO-KULT PRO-CYAN
Bio-Kult Pro-Cyan is an advanced triple action formula. Each two capsules of Bio-Kult Pro-Cyan contain cranberry extract standardised to give a minimum of 36mg of Proanthocyanidins (PACs). Pro-Cyan also contains two specifically selected probiotic strains and Vitamin A which contributes to the normal function of the immune system and the maintenance of mucous membranes which can be found lining the urinary tract.
BIO-KULT CANDÉA
Bio-Kult Candéa is a scientifically developed, seven strain probiotic with garlic and grapefruit seed extract. Containing seven strains of probiotic bacteria that can be found naturally in the digestive system, and are proven to survive the high acidity of the stomach.
Bio-Kult retails from £9.25 and is widely available in Independent Pharmacies, health food stores and online at Amazon.co.uk or Bio-Kult.com
Bio-Kult Pro-Cyan retails for £15.40 and is widely available in Independent Pharmacies, health food stores and online at Amazon.co.uk or Bio-Kult.com
For more information visit www.bio-kult.com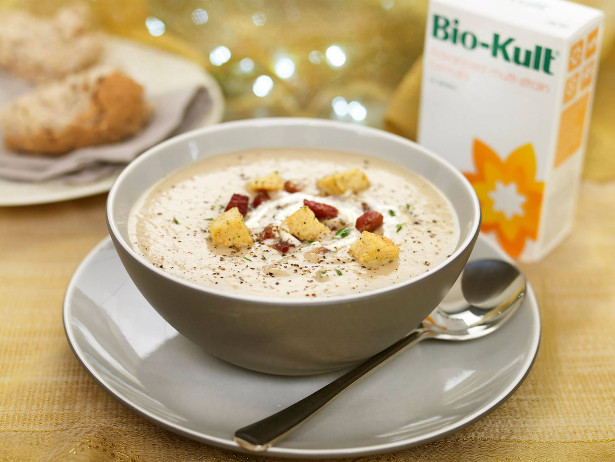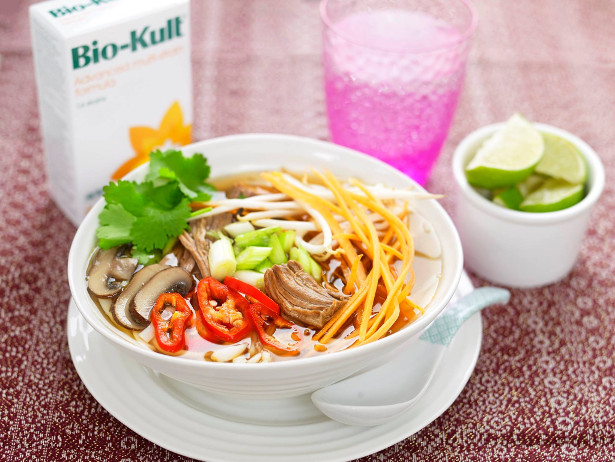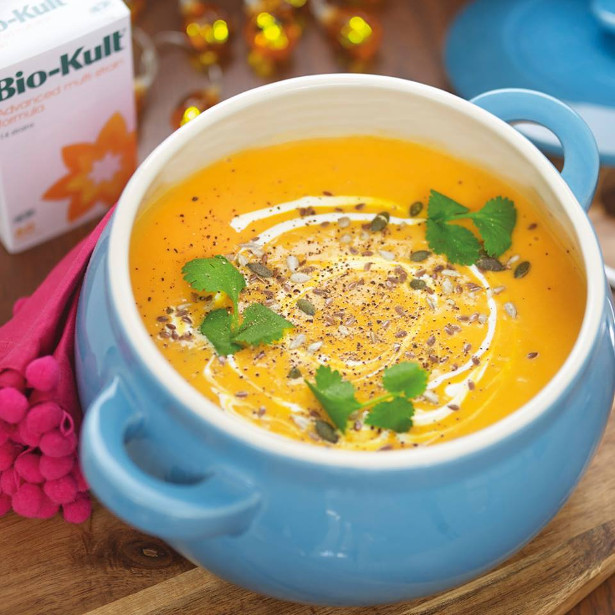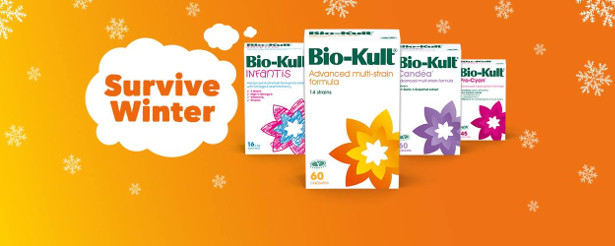 Get your Brain Active, improve cardiovascular health & vision with this superbly manufactured product
UNOCARDIO 1000 NAMED THE HIGHEST QUALITY FISH OIL SUPPLEMENT FOR IMPROVED HEALTH AND WELLBEING FOR THE SECOND YEAR RUNNING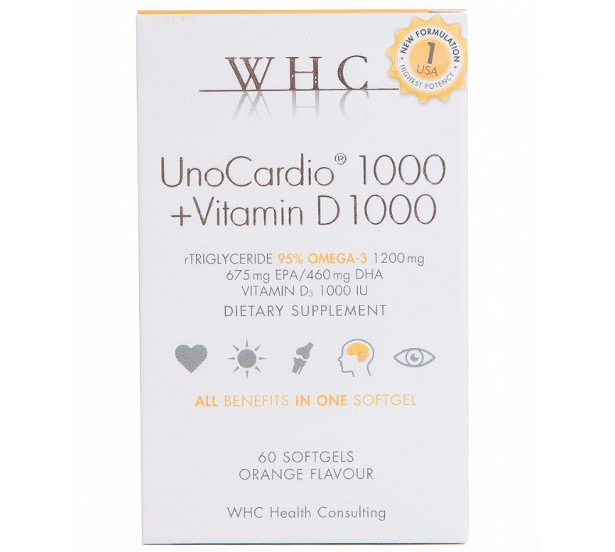 Fish oils have long been recognised as a valuable everyday supplement, brimming with multiple health benefits. However, the quality of your chosen supplement may offer little improvement to your health as the natural properties of the all-important omega oil component can be lost during production in a quest to keep the price low.
An, independent study published in January 2017 named UnoCardio 1000 from WHC as the "must-have" fish oil to incorporate into your daily health routine for the third, consecutive year. Omega-3 supplements have been proven to make a positive difference to heart and brain health, as well as improving the skeletal system and general wellbeing. When tested against 50 other fish oil supplements, UnoCardio 1000 was found to be of the highest quality, and was the only product tested to be awarded a top 'A' grade rating.
All the fish oil supplements included in the study were analysed to assess their total Omega 3 content and quantities of EPA and DHA; the fatty acids which contribute to optimal heart function, blood pressure, normal brain function, joint health, immunity and quality of vision. Levels of toxins including mercury were also measured, as well as the freshness and purity of the supplement. All of these components together are known to contribute either positively or negatively to the efficacy of the supplement and the quality of its performance.
The levels of vital components can be distorted by other chemicals that may have been added to some fish oil supplements on the market, creating consumer confusion and little awareness of how damaging this can be to our health. Whilst inadequate levels of EPA and DHA mean that we take little benefit from these important fatty acids, higher levels of toxins such as mercury and ingredients added to extend the shelf life of cheaper products further negate the positive effects of Omega 3 oil, as well as being potentially harmful to our health.
Taking the top spot as the highest quality fish oil supplement available, UnoCardio 1000 offers the highest concentration of EPA and DHA to support heart and brain health. The Omega 3 oils in UnoCardio 1000 are also in the most bioavailable rTG form for maximum utilisation by the body. For additional health benefits, vitamin D3 has also been added to the high purity fish oil to alleviate deficiencies in the body, help maintain a healthy bone structure and ensure correct functioning of the immune system.
Unlike other supplements tested in the study some of which were found to be oxidised and unstable, UnoCardio 1000 rated highly in purity levels. The majority of competitors were shown to have higher levels of mercury and some used 'filler' ingredients which are often pro-inflammatory, reducing the anti-inflammatory effects of EPA and DHA. UnoCardio 1000 also uses natural preservatives such as Vitamin E and rosemary to keep the fish oil fresh and active, whilst being much safer for consumption.
Produced to environmentally-friendly standards, UnoCardio 1000 is manufactured from sustainable fish species including anchovies, sardines, mackerel and herring and purified using a cold and eco-friendly production process.
So, don't devalue your health. Opt for Uno Cardio 1000, the highest quality fish oil supplement on the market to ensure you achieve optimum health and wellbeing.
UnoCardio 1000 retails from £35.75 for 60 soft gels and is available at www.purefishoil.co.uk or www.water-for-health.co.uk

Asking Yourself, which Vitamins and nutrition should I be getting? VITL answers that question! & Provides a list of recommended supplements! & Posts them to you monthly!!!! >>>>  vitl.com/consultation
itunes.apple.com/GB/app/id1175418859?mt=8
Code 'INTOUCH18' which will give 30% off your first personalised supplement pack.
TWITTER | FACEBOOK | INSTAGRAM
VITL is a personalised nutrition service – we are a startup based in London.
With this service, you take a short, 5-7minute free and interactive nutrition consultation via our app or website. You get an in-depth analysis of your health and then we can tailor-make supplements personalised to your results, health concerns and goals.
Vitl then deliver your tailor-made pack of supplements to your house in letterbox friendly packaging. Vitl have also now just introduced blood testing and DNA testing to further personalised your recommendations and supplements and to help you track your progress.
All Vitl formulations are non-GMO and 100% free from bulking agents, preservatives and artificial colours.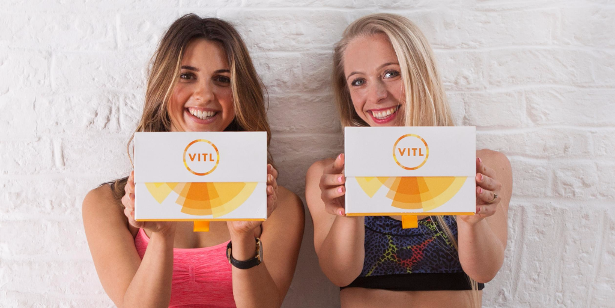 Blogger Healthy Jon who plays Touch Rugby for England!
""I get personalized training plans from my strength and conditioning coaches, personalized diet plans from my nutritionists, so getting personalized supplements from VITL just seemed like the next natural progression." Jon Weston-Stanley
His social handles are @HealthyJon on Instagram and @HealthyJon_ on Twitter.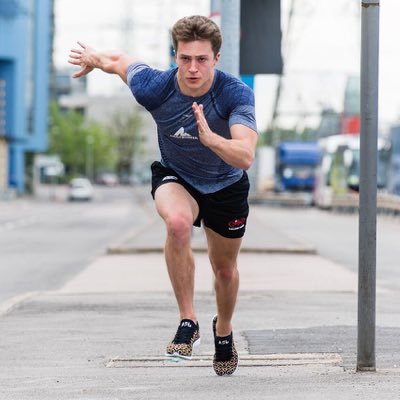 Kick start your health in January with THREE simple tweaks! www.naturesbounty.co.uk
For most, the beginning of a brand new year gives us the perfect opportunity to reassess our lifestyle, consider our goals and make some positive changes for the year ahead. However, our increasingly busy lives mean that embracing a new health and fitness regime can sometimes be a real challenge. Nature's Bounty Nutrition and Education Director, Paul Chamberlain suggests three simple but effective products that have been specifically designed to help those with complicated schedules to look after their health.
Nature's Bounty' new and exciting range of food supplements in a gummy format is specially designed for those looking to an alternative to tablets and capsules. The new Gummies range is not only convenient but great-tasting too!
Support your skin during the cold winter weather
Nature's Bounty Hair, Skin & Nails Gummies (£19.95 for 60 gummies).
Whether you are looking for healthy looking hair, glowing skin or strong nails, the Nature's Bounty Hair, Skin and Nails Gummies will support your natural beauty with key nutrients like biotin, zinc and vitamin C which contribute to the protection of cells from oxidative stress (1,2).
Clinically studied Cran-Max and Vitamin C for immunity and antioxidant protection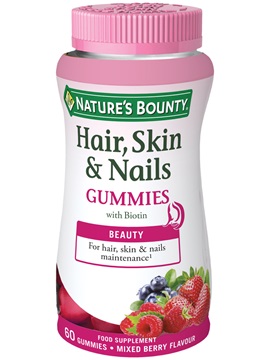 Nature's Bounty Cran-Max Cranberry Gummies (£16.95 for 60 gummies).
These gummies provide 500mg of clinically studied Cran-Max made from cranberry whole fruit extract. The rich flavanoid content of cranberries offers protection against oxidative damage within the body, while the vitamin C helps to protect cells from oxidative stress and contributes to the normal function of the immune system (2).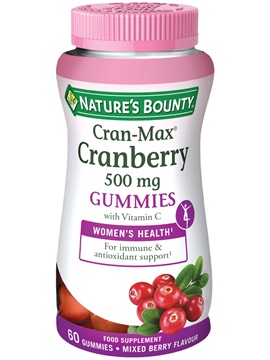 Energise yourself
Nature's Bounty CoQ-10 125mg gummies with vitamin C (£24.95 for 60 gummies) contain 125 mg of coenzyme Q-10, a naturally occurring substance, which is involved in the production of energy inside cells. With vitamin C, this formula helps your body to produce energy and protect cells against oxidative damage in a tasty and convenient natural tropical flavoured gummy (2).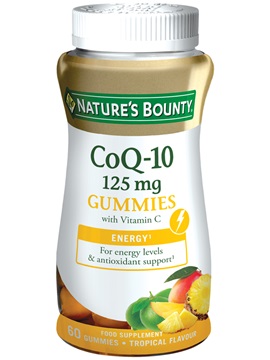 Food supplements should not be used instead of a varied balanced diet and a healthy lifestyle.
Nature's Bounty products are available in leading health food stores and pharmacies nationwide across the UK. To find a stockist visit www.naturesbounty.co.uk
​Top tips for staying fit and healthy this winter
Christmas Party season is done and lots of drinking, little sleep and a busy schedule could lead you to winter burn out.
Here are some top natural health remedies to help you feel good no matter how much you burned the candle at both ends.
RELAX AND RECHARGE: Solgar 5-HTP (£11.99 for 30 tablets)
A month of partying and rushing around to get things done can leave you feeling exhausted and in need of a good night's sleep. 5-HTP is a compound produced by the body from tryptophan. Clinical trials have shown that 5-HTP is a safe, natural way to boost the brain serotonin levels, and thus induce a restful sleep, and both a positive mood and a state of relaxation. [i] (http://www.ncbi.nlm.nih.gov/pubmed/10622375) By shifting the balance of the sleep cycle, 5-HTP makes sleep more restful and rejuvenating. Instead of waking feeling tired, worn out, and "hungover," people taking 5- HTP feel vibrant, well rested, and ready to take on the challenges of the day – ideal for those suffering from SAD.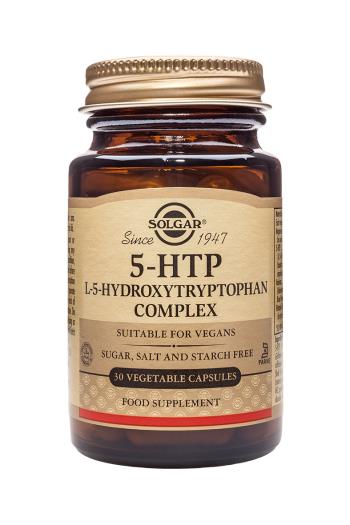 GO WITH YOUR GUT: Mega Multidophilus by Lifeplan (£16.95 for 30 tablets)
Set your New Year off in the right way by boosting your digestion. Intestinal bacteria is so important for your over-all health, but in particular for your immunity. It's estimated that 80% of your immune activity happens in your gut. Choosing the right probiotic is key. Mega Multidophilus by Lifeplan contains the important species friendly bacteria, including those that colonise in the upper and lower digestive tract. This supplement provides 30 billion live counts of lactobacilli and bifidobacteria in a specially prepared capsule which can help to withstand the harsh environment of the digestive tract and is released slowly into the system. This product requires no refrigeration so you can take it away with you wherever you go.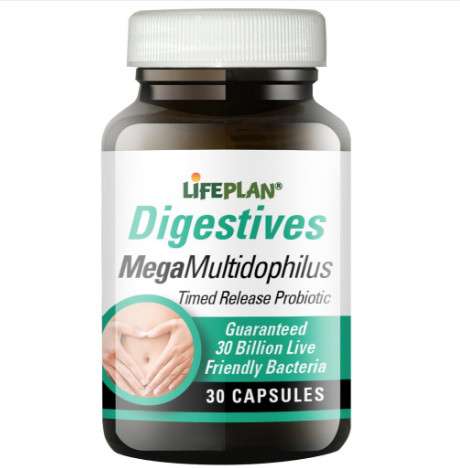 LOVE YOUR LIVER: Solgar Milk Thistle Vegetable Capsules (£13.99 for 50 capsules)
An over-loaded liver can become sluggish in its functions, lower immunity and potentially sap energy. Improve your liver health this January by taking Milk Thistle. Milk thistle can be great for the liver, its hero ingredient is silybum; a flavonoid that's anti-inflammatory and an antioxidant. We use Silybum marianum, derived from the plant's seed (the most active part of the plant), it packs antioxidant properties that have been shown to protect against cell damage, which helps support healthy liver function.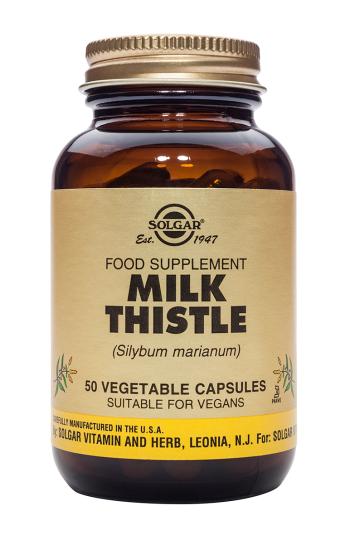 CUT THE CAFFIENNE: Try Lifeplan B complex Mega Timed Release (£6.70 for 30 tablets)
Whilst most of us are guilty of using caffeine to turbo-charge our energy levels each morning, the lows your body experience after the caffeine has worn off can leave you feeling tired and sometimes agitated. Try and avoid chemical boosts and regulate your energy levels by cutting out caffeine all together. Whilst the first few days might be tough, your body will soon adjust and will thank you. Drink plenty of fluids (at least 8 glasses of non-caffeinated drinks daily) and take a high strength B vitamin supplement which is released gradually in the system over a period of hours. The B vitamins help to maintain healthy adrenal glands, which are often compromised by a high caffiene intake, making us feel sluggish. Try Lifeplan B complex Mega Timed Release first thing with breakfast, to help you feel energised throughout the day.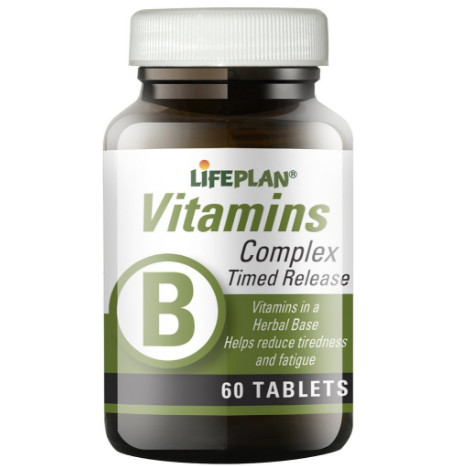 GUARD AGAINST WINTER GERMS: Solgar Beta Glucans + Elderberry Immune Complex (£18.79 for 60 vegetable capsules)
Research shows that Beta-Glucans help reduce common cold symptoms, and the number of days people take off from sickness, making your winter illness recovery all the better. They work by improving the body's resistance to infection by actually stimulating the natural immune response (tricking the body in to thinking it's under attack), in turn, maintaining a primed immune system, ready-to-defend against foreign invaders, pathogens and other festival nasties. This powerful formula of immune-supporting nutrients that works with your body's natural defences in an advanced combination including Beta 1,3/1,6 Glucans, Elderberry and Selenium, along with Ester-C®, Vitamin D3 and Zinc and helps support the normal function of the immune system, especially during periods when the body is experiencing increased levels of stress.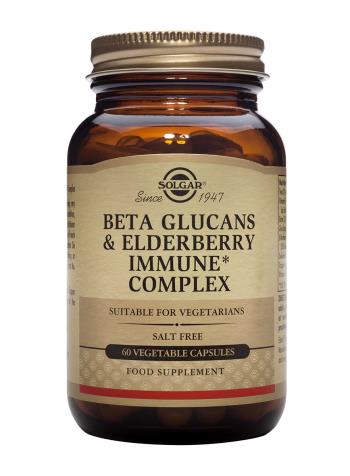 BEAT THE BLOAT: Lifeplan WindAway Activated Charcoal (£3.99 for 30 capsules)
Bloating and intestinal gas affects nearly all of us at some point in our lives and it can be embarrassing and uncomfortable. Now, Lifeplan bring you a simple, natural and effective remedy that everyone should have at home in their medicine cabinet – particularly in the run up to the festive period. Lifeplan WindAway Activated Charcoal are completely natural and derives from coconut shells. Unlike many other Activated Charcoal brands, NO chemicals are involved in the production process. Lifeplan Nutritionist Julie Lamble says "Activated Charcoal has been used for years when people would disperse the powder into water to aid digestion. However, in recent years Steam Activated Charcoal has been developed which, when taken orally, works by dispersing through the digestive system where chemicals and toxins bind to it. This creates a new and much larger molecule which is too large to pass through the walls of the intestine, and therefore passes naturally through the body." For maximum effect, simply take three capsules 30 minutes before eating and three capsules after eating.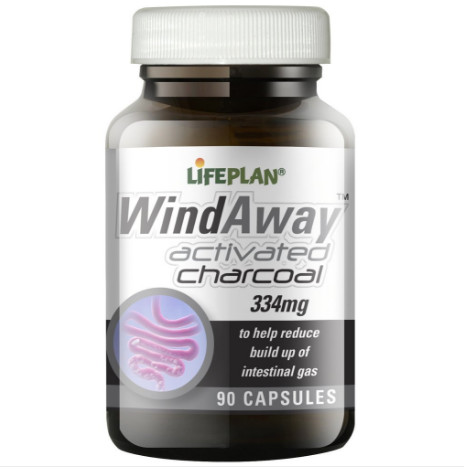 *Solgar products are available in leading health food stores nationwide, Holland & Barrett stores nationwide and the full range is available online: www.solgar.co.uk
LifePlan products are available from www.lifeplan.co.uk

Get Nourished is the world's first high-protein lactose-free iced coffee made with premium quality 100% Arabica coffee and 25g lactose-free protein per bottle. www.getnourished.co.uk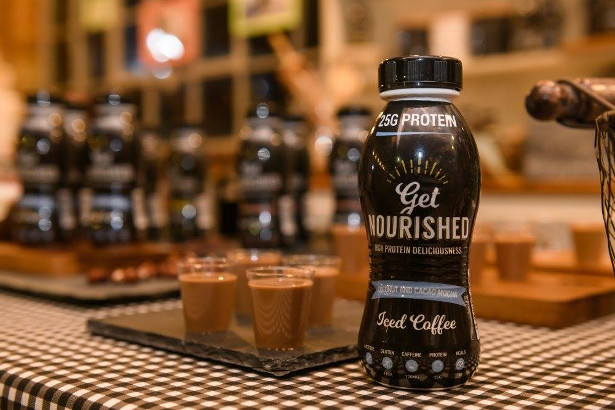 FACEBOOOK | INSTAGRAM | TWITTER
In Holland & Barrett stores from January.
Choose from vanilla, hazelnut or coconut for a great-tasting, high-protein pick-me-up without compromise.
Get Nourished creates delicious high protein, free from food and drink so you can achieve your ambitions without compromise.

Tribitor drinking powder features three, 100% natural ingredients to lower the GI of high GI foods. Clinically proven to do so. >> www.tribitor.com Mitigating the negative effects of the odd treat.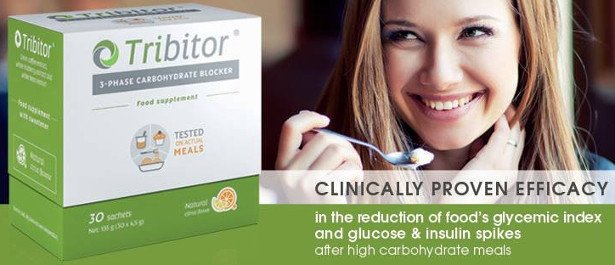 FACEBOOK | YOUTUBE | INSTAGRAM
Tribitor can help people embarking on new year eating habits (by allowing the consumption of the odd treat and mitigating the negative effects – often people fail as they don't allow themselves a few treats), it stops sugar spikes so can be an aid to quitting sugar (as in time stopping the spikes, stops the cravings) and it is vegan so it can help those embarking on Veganuary. Many people find they eat a lot of carbs when eating a vegan diet and not all carbs are healthy, so Tribitor can help reduce the negative affects of high carb consumption by lowering the GI of the carbs in the foods!
"With Tribitor® we help you mitigate the health consequences of eating carb-rich food and enjoy your favourite treats without guilt. It's been clinically proven that – when taken 15 minutes prior to a meal – Tribitor® helps decrease the glycemic index of high-carb meals and post-meal sugar and insulin spikes." Tribitor
Tribitor® is a patent-pending combination of plant ingredients.
It contains white bean, white mulberry and green coffee extracts standardised and confirmed
to have high amounts of active substances.
Vitamin C serum:
www.nosedoc.net


Vitamin C is vital in the maintenance of healthy and glowing skin. Vitamin C brightens skin tone, protects from the sun, and reduces appearance of fine lines. It helps lighten brown spots on the skin as well as prevent future brown spots! My physician-strength serum has 15% Vitamin C in 3 forms as well as Vitamins A and E, Arbuit, Bearberry, Emblica and Ubiquinone. Use a thin layer of this serum twice per day to promote a glowing complexion and healthy skin! Vitamin C can help build collagen, which is lost as we age. Prevent aging by investing in physician-strength skincare, which will show you better results than drug store brands. This serum can be applied under makeup and other skincare products. It smells like oranges and will uplift your spirits daily! Invest in yourself this year and purchase skincare that will show real results.
Best,
K. Kay Durairaj, MD, FACS
Otolaryngology/ Head & Neck Surgery
Facial Plastic Surgery/ Sinus & Sleep Apnea Surgery
www.nosedoc.net
A few tips and hints on your nutrition from Fiurenzu SANNA, who hit the gym since ten years and now specializes in nutrition and of course supplments, you'll find some intersting things in her note below!
Supplements really help me through my progression, and it also even if you don't do sport necessary in your everyday life.
In my opinion collagen is the most important supplements and paradoxically the less known, it will help to preserve the youth of the skin (like collagen cream) and also help to prevent tendinitis and ostheoarthritis.
Even if you don't exercise it's a must have, studies for example said ostheoarthritis is often due to inactivity because it promotes stiffness and even when you have exercise is important precisely to be less stiff.
Of course alimentation is also a key solution especially for tendinitis eats a lot of vegetable and drink at least one liter of water will help too.
For Omega 3 if yo have to choose between the ethyl ester or the triglyceride choose the last one, i don't want to be too technical but the ethyl ester are semi-synthetic and therefore you absorb them less well.
Creatin will help to muscle hydratation but also of the brain, that will help to b more focus but also to prevent degeneration of the brain and deasase like alzheimer. At the gym will have more strenght and in the bed you'll maintain erection more easely, but you have to wait at least 3 weeks to see the effects, you have to take 5g a day (3g when you're not training) all the time not by cure like some people said. Of course you have to take Monohydrate creatine or the best the creatione label Creapure who's produce in Germany labs and pure at 99,99% instead of 99,9% for the monohydrate.
Multivitamin are also a part of my daily routine, today the alimentation do not bring all the needs that's why its great if you can add supplements, in my case because i live in France i take the nupower who's a french product produce in France (https://www.nutriting.com/nu-shop/nupower-multivitamines/) and who work really well, but because of the French restriction theres not enough vitamin c and d that's why you have to add (500mg for vitamin c and i because i weigh 165lb i take 5000 IU of vitamin d), in the case of vitamin d you must take it only in drop because in pills theres is too much vitamin.
Finally i take L-citrullin it helps to have more energy, the pure one not the malate, but also to recover after the gym, digestion and will clearly increase your libido and erection. Its not essential like the others supplements i mentionned but it's clearly one of my favorite. Because the body gets used to it and after it has a lot less effects i only take it for three weeks and after i stop for one week, forget about arginin it is filtered by the liver in the vast majority to become citrullin so take citrullin directly that's more simple.
Magnesium will help you also to be more focus and will help your nervous system.
During my trainig i like to take some vitargo much cleaner than maltodextrin because it's from oat and not just sugar with peptopro, really good for the muscle.
For the supplements you should avoid like i said before arginin, but also casein, i personnally for my protein needs prefer to take an isolate whey much better.
In my opinion bcaa are useless, it will help only the person who does not eat a lot of meat.
And finally Tribulus terrestris are a myth for the libido, eat some eggs for the testo and it will be much better.
Research unveils the public have on average just £28.26 in their bank account at the end of January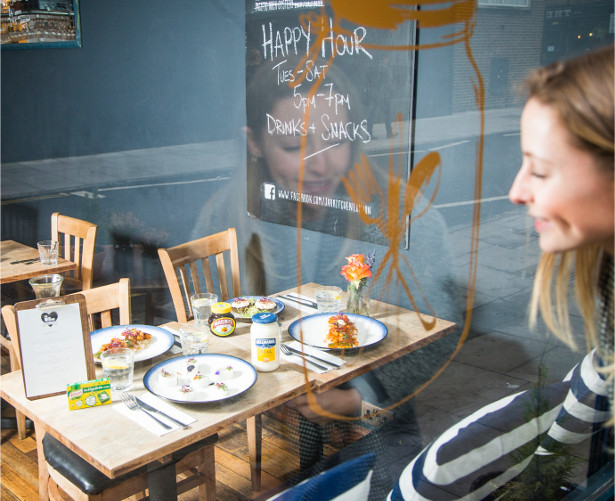 'Cupboard Love Café' launches to inspire cash-strapped Brits to open their kitchen cupboards and cook
Eight in ten confess to buying ingredients they already have at home
Average kitchen cupboard has a whopping 76 ingredients in – totaling over £108
For one day only, FREE dishes will be served using favourites Hellmann's, Marmite and Knorr
The average Brit can expect to have just £28.26 in their bank account when approaching pay day in January, barely surviving the cruelest financial month of the year.
With no money left, dwindling social lives and freezing conditions – not to mention the Christmas bills hitting the doormat – the sound of festive cheer is replaced by that of rummaging purses on the hunt for spare change. Women fall short more so than men, having just £26.63 in their pocket compared to the opposite sex with £30.29.
Which is why it's not surprising to discover that 66% find January the hardest month financially.
Although strapped for cash, we are a nation that doesn't tend to shop in a cost effective way. A shocking eight in ten confessed to repeatedly buying ingredients that they already have at home and just forget about.
The average kitchen cupboard and fridge houses 76 basic ingredients, seeing households have a significant £108.63 worth of food left on the shelf.
The average household usually spends an eye-watering £75.03 a week on their food shop alone – with Londoners forking out £84.76 – not surprising to see why funds rapidly decline.
To inspire those most in need, the 'Cupboard Love Café' will be opening its doors on the 24th January 2018 in the heart of London. The one day only pop-up will serve FREE tasty dishes that can be made using just cupboard and kitchen basics, including favorites Hellmann's, Marmite and Knorr. Each dish that has been created would cost under £1 per portion at home – 84% cheaper than the average homemade meal for one at a lavish £6.57.
Swapping luxury favorites for humble cupboard and fridge essentials, Brits are urged this month to substitute smoked salmon for tinned tuna, steak for spam and fresh veg for frozen.
The pop-up is open from midday until 3pm, however you will have to be quick as it will be first come first serve, once the dishes are gone – they're gone.
PLANETARIANS Plans to Feed 1.5B Extra People Without the Need to Grow More Crops
PLANETARIANS launches a new product line of Sunflower Chips made from ingredients, that used as animal feed today. PLANETARIANS Sunflower chips have more protein than meat, more fiber than an apple. PLANETARIANS chips reduce the footprint that animal agriculture causes on the planet. That means less land used, less green gas emissions, less water consumption.
"Animal agriculture wastes 93% of nutrients. Much of what we feed to animals is high-quality nutrients that can be eaten by humans instead," said Aleh Manchuliatnsau, PLANETARIANS Founder, and CEO. "We can feed 10x more people if we stop feeding animals and start processing plants directly."
"More and more people join the Vegan movement to support alternatives to animal products. We want to help them," said Anastasia Tkacheva, Chief Mixologist. "PLANETARIANS snacks contain a comparable amount of protein as animal products."
"For Generation Z snacking is a way of eating," said Debbi Wildrick, Metabrand's Chief Strategy Officer. "Healthy snacks growth outpaces overall food and beverage market, 5.1% CAGR."
"PLANETARIANS chips is a perfect way to feed kids and teach them how to eat healthy and care about the planet," said Lesa Mitchell, Managing Director, TechStars KC.
PLANETARIANS chips are the first food product made from Sunflower meal as the primary ingredient. Sunflower Meal is a by-product left after oil extraction from seeds. Sunflower Meal contains 35% high-quality protein with all essential amino acids. Sunflower was never genetically modified (NON-GMO) and is Gluten Free.
PLANETARIANS believes that by using 100% of plants, we are making meals wholesome, feeding a growing population and all around planet friendly. The company offers its products online, as well as through email orders for wholesalers at www.planetarians.com
bodybusiness.ca
Lemon Water, Hydration and Gratitude
By Tanya Otterstein-Liehs.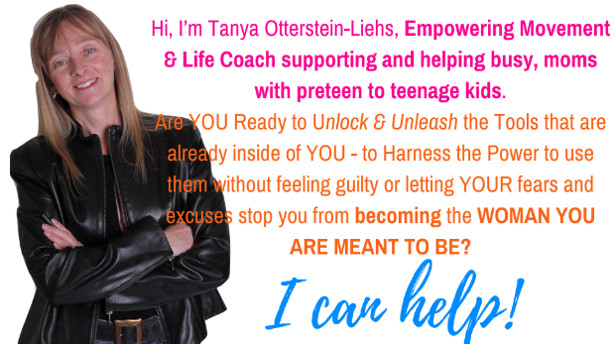 Lemon water, plain water, and Gratitude have so many benefits that you need to implement them into your daily regimen if you want to live a healthier lifestyle.
Upon first waking, instead of reaching for coffee as your, "Go-To", morning beverage, grab a mug, squeeze in half a lemon and fill it with warm water. Now drink up while still warm.
If you've had the recommended 6 – 8-hours of sleep – which your body requires for optimal tissue repair and muscle growth during physical exercise – then you wake up dehydrated and we all know that your body requires water to properly function. By drinking lemon water, not only are you re-hydrating your body, but your metabolism and the removal of toxins in your body are increased. It's important to also point out that lemons contain Vitamin C, which your body needs for a healthy immune system, removal of LDL Cholesterol, and in aiding your body with the absorption of Iron.
So you're off to a good start by beginning your day with a mug of warm lemon water. Remain hydrated by consuming anywhere between 2 – 4-liters of water – pending on your activity levels and your weight.
Which brings me to Gratitude. This has become an overused word and has lost its validity in many ways.
Gratitude goes beyond simply saying, "Thank you" or acknowledging the things you are grateful for. Gratitude needs to be fully felt inside your gut and full-heartedly have meaning attached to it.
Think about the lemon water you drank this morning. If it wasn't for the farmers who grow the lemons, the water systems that bring fresh, clean water into your home, or your stove and kettle you used to warm up your water, you would not have been able to enjoy this beverage.
We take for granted these things – the luxuries we have – and when do you actually stop to think twice about truly being grateful for this? Probably never.
Do you have the use of your legs that got you out of bed this morning? Your ears that heard your alarm go off? Your eyes to see the sunrise and read this article? Your hands to turn on the water tap, fill the kettle, place in on your stove, and turn on your stove to heat up your water? Your brain to enable you to think and have an opinion? The ability to be able to play sports?
I want to leave you with this one thought, "Every day acknowledge one thing you are truly heartfully grateful for and by doing so your world around you becomes more appreciated and blessed".
Young Living Essential Oils, and introduction by distributor Sharlene Mohlman

Young Living is a proud advocate for healthy living. Because of that we have created a huge line of products that can add to your wellbeing. From supplements, to meal replacement shakes, products made from einkorn flour, to our Plus and Vitality lines, Young Living believes that wellness is attainable. Not to mention our proprietary antioxidant drink, Ningxia Red!
Ningxia Red is a superfood, whole body nutrient made up of wolfberries, which are more commonly known as goji berries. This drink is packed with antioxidants and essential oils and gives you natural energy without the crash.
Our supplement lines are also paired with essential oils to help your body metabolize the vitamins and minerals more efficiently . We even created a baking mixes and pasta line made up of einkorn flour — known as the oldest version of wheat with low gluten levels to help fuel your body.
Our meal replacement shakes are made up of a proprietary 5 protein blend, including a proprietary enzyme blend and is chalked full with amino acids. It supports energy levels, building muscle and post-workout recovery.
Finally our Plus and Vitality lines are Health Canada and FDA approved essential oils for ingestion. It's a great way to get the benefits of essential oils!
Make sure when purchasing essential oils to research them first. Being that essential oils are an unregulated market, oils labeled 100% pure doesn't always make them 100% pure. Young Living's commitment to quality is unprecedented and that is evident in their Seed to Seal Program (www.seedtoseal.com).
ALKAMIND LAUNCHES THE FIRST TRIPLE PURIFIED FISH OIL SUPPLEMENT WITH A 2:1 RATIO OF EPA TO DPA
ALKAMIND INTRODUCES DAILY OMEGA-3 TO ITS PRODUCT LINE, THE ONLY ORGANICALLY TRIPLE PURIFIED FISH OIL SUPPLEMENT FREE OF ENVIRONMENTAL CONTAINMENTS AND HEAVY METALS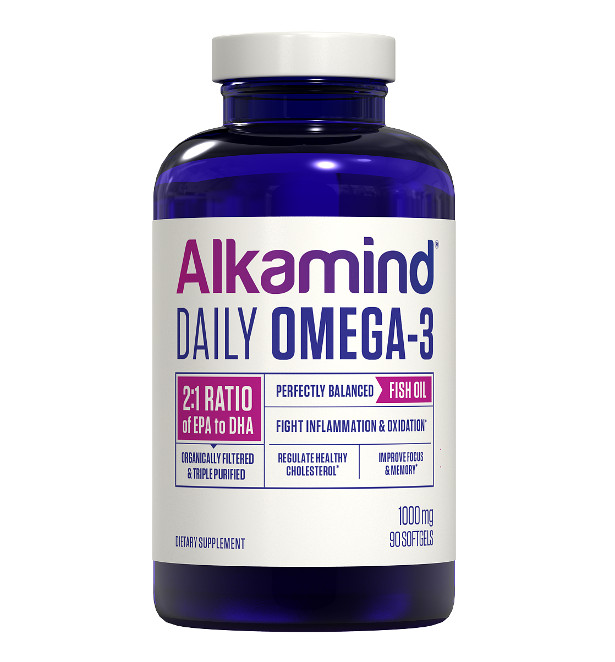 NEW YORK, NEW YORK – January 03, 2018 –Alkamind, a line of wellness products and detox programs designed to fuel the body with nutrients and fight acidity, launches the first organically filtered, triple purified fish oil supplement with a 2:1 ratio of eicosapentaenoic acid (EPA) to docosahexaenoic acid (DHA), the Alkamind Daily Omega-3. Unlike other fish oils on the market that don't contain adequate levels of EPA and DHA to have the desired anti-inflammatory effects, the Alkamind Daily Omega-3 contains the ideal 2:1 ratio of EPA to DHA in a highly concentrated form, making it one of the most superior fish oil available.
"Omega-3 is an essential fatty acid that works to improve health, promote brain function, and prevent many illnesses, some of which can be life-threatening," says Dr. Daryl Gioffre, author of Get Off Your Acid and founder of Alkamind. "Most people don't consume enough Omega-3 rich foods and the body can't produce the fatty acid, which causes a significant deficiency in many individuals."
Research has shown that the Standard American Diet (SAD) is dangerously deficient in Omega-3 fatty acids, and links to severe illnesses such as ADHD, allergies, cancer, depression, diabetes, high blood pressure, back pain, neck pain, fatigue and headaches.
"Toxins and acid in the body lead to inflammation, which is a cause of many illnesses," says Dr. Daryl Gioffre. "Omega-3 can fight against inflammation and promote better health, but many fish oils can contain harmful contaminants. In creating the Alkamind Daily Omega-3 fish oil, our proprietary process ensures potency, but removes the heavy metals and other impurities."
The Alkamind Daily Omega-3 fish oil is organically filtered, triple purified by Molecular Distillation, and immediately infused with proprietary blend of antioxidants to ensure maximum potency and freshness, Every batch of Daily Omega-3 is regularly tested by an independent, FDA-registered laboratory and has been determined to be free of mercury and all other heavy metals, plus 400 other environmental contaminants. Each soft gel serving of Alkamind's fish oil contains the required 2:1 ratio of EPA to DHA in a highly concentrated form, requiring users to ingest the supplement only three times a day, which is less than the eight servings required by some brands.
Extracted in a pharmaceutical drug-licensed, NSF and cGMP certified facility; the Alkamind Daily Omega-3 is sourced from wild anchovy, sardine, and mackerel from pristine, cold waters. In effort to be environmentally conscious, Alkamind dedicates every step taken in processing equally to production efficiency and sustainability of resources.
The Alkamind Daily Omega-3 fish oil retails for $59.99 for 90 soft gels and is available at www.GetOffYourAcid.com
ABOUT ALKAMIND
Founded in 2013 by Dr. Daryl Gioffre, celebrity nutritionist and alkaline diet expert,
Alkamind's product offering is designed help you GET OF YOUR ACID and maintain a
healthy alkaline lifestyle. The Alkamind product offering of fortified Daily Greens, Daily Minerals, Plant-Based Organic Daily Protein Powders, and Daily Omega-3 Fish Oil – are rich in nutrients to deliver optimal health benefits. Combined with Dr. Gioffre's 7-Day Alkaline Cleanse, 2-Day Detox Program, and 4 seasonal Alkaline Recipes eBooks, Alkamind products neutralize acid levels with results that can include weight loss, boosted energy levels, improved digestion, reduced aches and pains from inflammation, decreased reflux, and more. For more information, visit: www.getoffyouracid.com.
February is American Heart Heart Month! Each minute, someone in the United States dies from a heart disease-related event according to the CDC.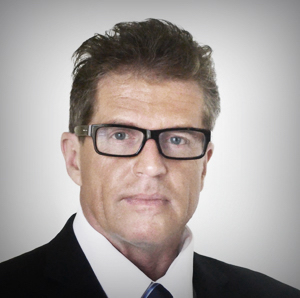 A recent study has found that stem cells have the capability to 'reverse the clock' for age-related heart conditions making older hearts behave younger! Stem cells can aid in curing heart disease, decrease the chances of heart transplants being rejected and many other heart health problems.
Dr. Ernst Von Schwarz, a triple board-certified internist, cardiologist and heart transplant cardiologist has very high levels of knowledge in the the following areas, amongst others.
· What are stem cells?
o How they are harvested, used, and what they do.
· Why stem cells?
o Cardiac stems cells harvested from younger hearts injected into older hearts can reverse the aging effects on an old heart.
o Stem cells majorly decrease heart transplant patient's body rejecting the donor's heart.
· Why stem cell therapy is a problem for big pharmaceutical companies.
· Controversy associated with stem cell therapy.
Dr. Ernst R Von Schwarz, MD,Ph.D. – Board Certified Cardiologist & Internist
Dr. Ernst R von Schwarz, MD, PhD, is a triple board certified internist, cardiologist and heart transplant cardiologist in Los Angeles. He is Professor of Medicine at Cedars Sinai Medical Center and Clinical Professor at the David Geffen School of Medicine at UCLA.
Dr Schwarz is world renowned as a clinical and academic heart specialist and serves as the Director of Cardiology and Director of the Heart Institute of the Southern California Hospital in Los Angeles, as well as Director and President of the Pacific Heart Medical Group in Murrieta, CEO of Dr Schwarz Medical Institute of California, and Medical Director of HeartStem, Inc..
Dr. Schwarz has published over 150 scientific articles in international peer reviewed journals, several book chapters and books in Cardiology and Sexual Medicine, and is a highly sought-after speaker at international scientific conferences worldwide.
Dr. Schwarz is one of the thought leaders in modern future technologies including stem cell therapies for chronic diseases for the heart and other organs. Students from Universities from all over the world seek internships with Dr. Schwarz on an ongoing basis.
For more information, please visit his website at www.drernstschwarz.com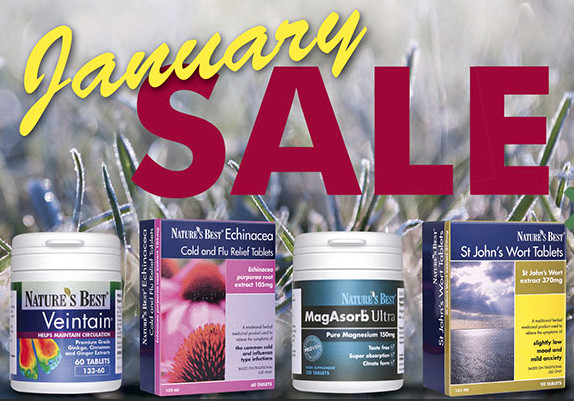 "Today we have so much knowledge about just how to be healthy that this has become a very very profitable and growing industry. From diet drinks to smoothies, just what are the best food types to use? like vegetables and juices, poultry and natural foods, and also items from around the world that people might not have realised are available, and so much more, also products which are best to consume when fitness training!"
www.naturesbest.co.uk
The more exercise or training you do, the more important it is to base your meals on nutrient-dense foods. This generally means whole foods, which are as close as possible to their natural state. They include whole grains, fresh vegetables and fruit, good-quality unprocessed meat and fish, eggs, beans and pulses, and nuts and seeds. As well as providing calories, these foods are naturally rich in vitamins, minerals, antioxidants, fibre and healthy fats. Here are some of the reasons why:
• Your body needs vitamins and minerals to manufacture energy in your cells, including B vitamins, vitamin C, magnesium, iron, and iodine.
• Your muscles need calcium, magnesium and potassium to function properly and to receive messages from your brain.
• Your cells and tissues need antioxidants such as vitamin E for protection against damage and for repair.
• Your digestive system needs fibre so that your body can get rid of waste products and absorb all the nutrients you need from your foods.
• Healthy fats are essential for your heart, as well as helping to control inflammation and pain and support healthy joints.
• Whole foods also give you a steady release of energy and help you to manage your weight. Most whole foods can be said to have a low glycaemic load or GL, which is a measurement of the impact of that food on your blood sugar levels.
Protein
Protein is needed for growth and maintenance of muscle mass. This also means strength and tone of your muscles, as well as muscle repair and recovery after exercise – so protein is not just for bodybuilders!
Good protein sources include chicken breast, beef steak, salmon filets, eggs, natural yoghurt, cheese, lentils, almonds and brown rice.
To help you calculate how much protein you are getting, a smartphone app such
as Protein Tracker may help.
Snacks
Healthy snacks for supporting your energy should be based on protein and complex carbohydrates. Examples include:
• Oatcakes, rye crispbreads or a slice of wholemeal toast topped with cottage cheese, hummus, guacamole, or nut butter.
• A 'trail mix' of nuts and dried fruit – stick with a tablespoon-sized serving if your calorie needs are not increased.
• A pot of natural yoghurt with some nuts and a handful of fresh berries.
• A protein shake. If your calorie needs are increased, you can add high-calorie foods to make a smoothie such as banana, oats, nuts, full-fat yoghurt, nut butters and even healthy fats such as coconut oil or flaxseed oil.
• 2 to 4 squares of high-cocoa dark chocolate with some nuts.
Fluids and hydration
Drink 2 litres of water a day, or if you're burning more than 2000 calories a day, 1 ml of water for every calorie you're burning. (E.g. 3000 calories a day = 3 litres of fluid over the day.)
During the exercise itself, a general guideline is 500ml of fluid per hour for moderate-high intensity exercise.
Supplements
The following supplements may be helpful to support your training and recovery, in addition to protein shakes and/or electrolytes or energy drinks.
• A multivitamin and mineral supplement – to support energy production, for your immune system, and for your muscles and nerves.
• Magnesium – for energy, for your muscles, and to support recovery.
• Creatine can increase physical performance in successive bursts of short-term, high intensity exercise such as weight training, sprinting or interval training.
• Fish oil to support a healthy heart.
• Vitamins D and C for extra immune system support.
Leeds Rhinos agree performance and recovery partnership with BetterYou
Barnsley-based natural healthcare company BetterYou is powering the Rugby Super League Champions with its range of transdermal magnesium (through the skin) and oral vitamin spray supplements.
The unique partnership sees the award-winning health supplements business provide the players with the key nutrients and minerals – namely magnesium, vitamin D3, K2 and B12 often missing from diet – they need to improve performance and enhance recovery using the most innovative delivery methods available on the market.
The deal has given the players access to the cutting edge vitamin and mineral testing partnerships BetterYou has with the NHS and laboratory Mineral Check. This offers the team's performance and conditioning coaches a detailed analysis of the vitamin and mineral breakdown of each player. This allows BetterYou to create a bespoke supplementation plan for each player, enabling them to maximise their body's athletic performance.
Andrew Thomas, founder and managing director of BetterYou said: "We're immensely proud to be supporting a local team who are at the top of their game. It's fascinating to see how building our transdermal magnesium and oral vitamin spray products into their daily routine, can impact on the players athletic performance, recovery and even quality of sleep!
"Elite athletes have long been advocates of the power of our magnesium products. Athletic endurance and strength performance increase significantly when a large amount of magnesium is given to the body. Even a small shortfall in magnesium intake can seriously impair athletic performance and increase chance of injury.
"Studies have shown that magnesium absorbed through the skin works five times faster than tablets. The mineral gets taken in through the pores and directly into the blood vessels and muscles.
"By building a performance and recovery routine using our magnesium bath flakes, body sprays, gel and lotion, the players are able to easily absorb high amounts of this vital mineral through the skin without experiencing the laxative effect which is often associated with high dosage oral supplementation.
"We are also supplementing the players with vitamins D, K2 (MK-7) and B12, which are vital for bone and heart health along with building immunity and boosting energy levels. By taking these vitamins in oral spray form, the players are guaranteed the ultimate convenience (as they don't need to be taken with food or water) and absorption bypassing the digestive system. Research has shown that vitamin absorption via an oral spray is 2.5 times more effective than vitamin capsules."
Commenting on the new partnership, Dr Jason Davidson, Head of Athletic Performance at Leeds Rhinos said:
"It's important that the guys recover properly after games and training to ensure they can perform at their best. BetterYou Magnesium is an essential part of the team's recovery and performance preparations. It helps them relieve muscle tension, increases their strength, supports energy production, and aids with sleep.
"Our partnership with BetterYou has allowed us to get an in-depth understanding of each players nutrient requirements, helping us to tailor their vitamin and mineral supplementation to ensure they are in peak condition. The purity of the source, quality, and effectiveness of the products are what makes BetterYou products superior to anything else on the market. Our players deserve the best and that is exactly what they are getting."
BetterYou will be supporting the first team on their trip to the 2018 World Club Challenge in Melbourne in February. The company will be providing sleep bundles to help with the players jet lag and to boost energy levels during the trip.
BetterYou's transdermal magnesium and oral vitamin sprays ranges are available from Holland and Barratt, online at www.betteryou.com and all good health stores.
Feature. Diet & Nutrition. Changing your look and your bio-chemical standing to a energy rich state and improving immunity and age resistence using natural plants, herbs and poultries. Feature.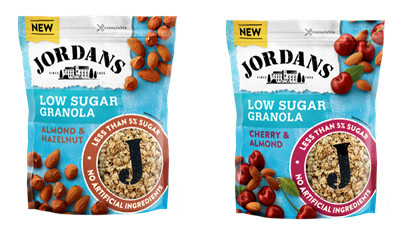 JORDANS CEREALS LAUNCHES NEW LOW SUGAR GRANOLA FOR SUGAR CONSCIOUS BRITS
– The new recipes contain less than 5% sugar –
– The average Brit consumes double the recommended daily intake of added sugar1 –
– 75% of Brits are seeking healthier options in their food choices2
Jordans Cereals, Britain's number one granola brand3, is launching a new low-sugar cereal range that contains less than 5% sugar for health conscious Brits concerned with the levels of sugar in their food.
Research has revealed that the average Brit scoffs double the recommended daily intake of added sugar – amounting to a whopping 14 cubes a day1. However, a 2016 report from Diabetes UK stated that 75% of British adults wanted food manufacturers to reduce the amount of saturated fat, salt and added sugar in their products to make it easier for people to eat more healthily2. Now Jordans Cereals have created two new Low Sugar granolas, a venture which follows the announcement of Public Health England's guidelines on reducing the sugar content of certain food categories4.
According to research, Brits should consume no more than 5% of energy from added sugar which equates to about 30g or 7 sugar cubes1. Jordans Cereals' new granolas will help Brits better manage their daily sugar intake as, per 45g serving, they contain as little as 1.3g sugar in the Almond & Hazelnut variety and 2.2g in the Cherry & Almond.
Andrew Dale, Brand Manager at Jordans Cereals, says: 'We have been working hard to create new low sugar granola recipes that contain no artificial ingredients. Using chicory root fibre, the root fibre from a vegetable, we've created two new great tasting granolas with less than 5% sugar.'
Jordans Cereals' Low Sugar Cherry and Almond combines luscious dried cherries and crunchy almonds, with toasted wholegrain oat and barley clusters. The Almond & Hazelnut recipe mixes oats and grains with sliced and whole almonds, as well as roasted, chopped hazelnuts, which is definitely something to get nutty about!
Jordans Cereals wholesome Low Sugar Granolas are being rolled out across Waitrose, Sainsbury's, Morrisons, ASDA and Ocado, at an RRP of £3.99.
1 Tedstone, A., Targett, V. & Allen, R. Sugar Reduction: The Evidence for Action, Public Health England, 2015
2 Diabetes UK, February 2016 – https://www.diabetes.org.uk/about_us/news/britons-tell-food-manufacturers-to-cut-fat-salt-and-sugar-from-their-products
3 As verified by Nielsen Scantrack Data, 2017
4 Guidelines on reducing sugar in food published for industry, March 2016 – https://www.gov.uk/government/news/guidelines-on-reducing-sugar-in-food-published-for-industry