MONROE HARLEY ST W1. The Next Generation of Men's Skincare Poised to Transcend the Vast Expanding Cosmos of Male Grooming

MONROE
HARLEY ST W1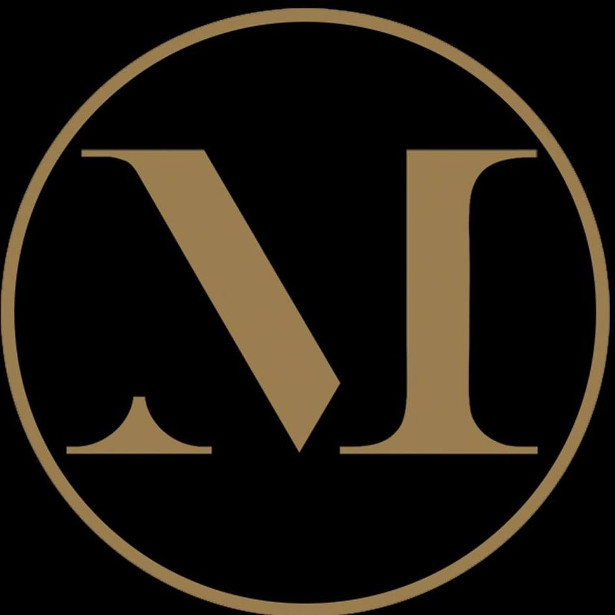 The Next Generation of Men's Skincare Poised to Transcend the Vast Expanding Cosmos of Male Grooming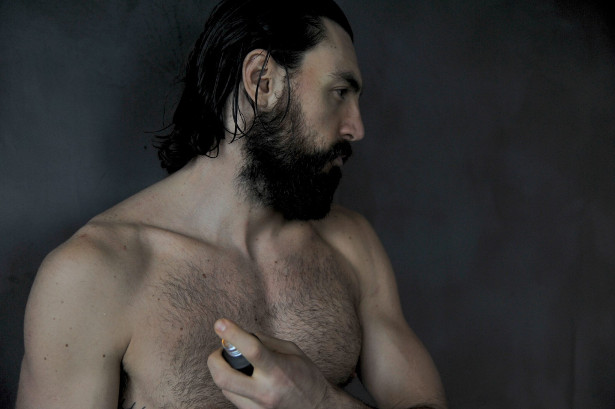 FACEBOOK | TWITTER | INSTAGRAM
It's a far cry from the days when a bar of soap was a man's sole grooming product. Today's man takes pride in his appearance, valuing the care of his skin alongside that of his hair and clothing, while the fear of ageing and skin damage is as important a problem to him as it is to women.
The male skincare and grooming market is estimated to top £14.8 billion globally this year and cosmetic shelves are now inundated with male grooming products. However, many may contain dyes and scents that are likely to aggravate the skin.
Enter Monroe – a new range of superior skincare products for men developed in association with the highly acclaimed Harley Street Skin clinic which is renowned for its skin treatments and skincare products which focus on scar tissue reduction, acne, cellular regeneration and anti-ageing.
Each Monroe formulation makes use of advanced science and skin care ingredients that are safe, effective and proven to work. All the products are made in Britain and are suitable for all skin types.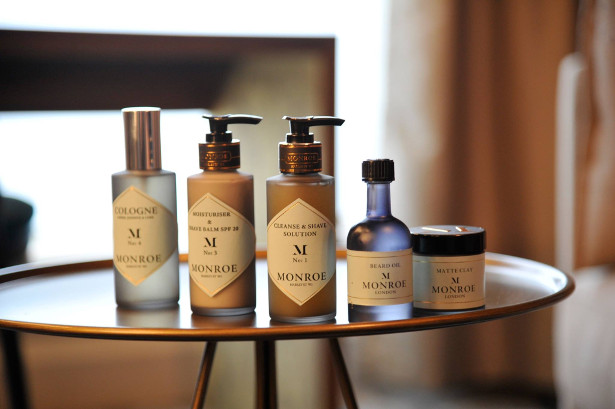 Packaged with a sophisticated black and gold design and boasting 11 multi-purpose products, this high-performance range includes everything from cleansing and shaving products to an exfoliator which is powered by glycolic acid derived from sugar cane which gently dissolves and eliminates dead skin cells and impurities, to a skin professional range which includes an anti-oxidant face mist and night recovery serum with argan oil which improves elasticity and cell strength and includes rose and jasmine oils with anti-bacterial and anti-ageing properties.
Co-founder Luke Reynolds says, "In recent years there has been a 300 percent growth in men's beauty and grooming products which prompted us to create a skin care range that meets the needs of this generation of men."
"What makes this men's line different is that in addition to making it easy to use, it has been designed for the specific structure and composition of men's skin. We have developed a sophisticated and scientific product range which not only promotes skin health but also looks attractive in the bathroom, " adds co-founder Gareth Boden.
Monroe is available at Harvey Nichols, at 48 Harley Street and online.
For the full skincare range go to: www.monroeoflondon.co.uk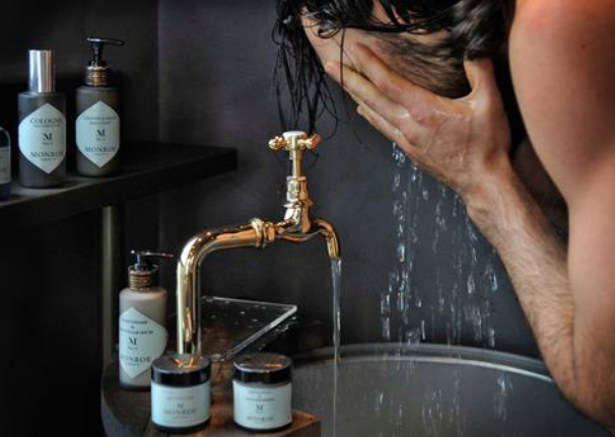 |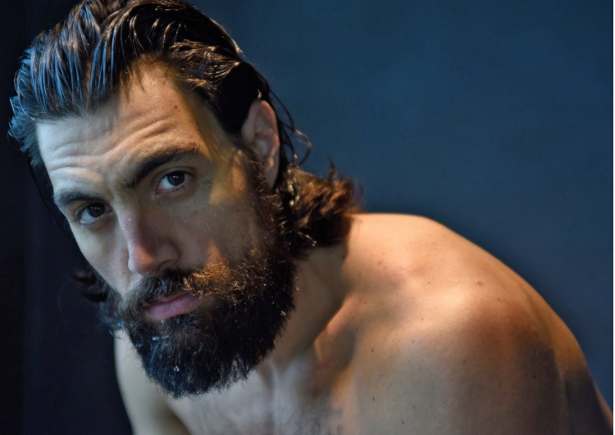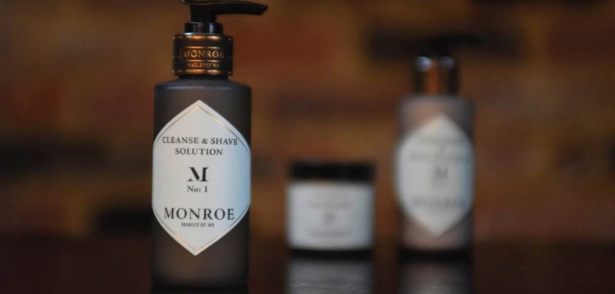 |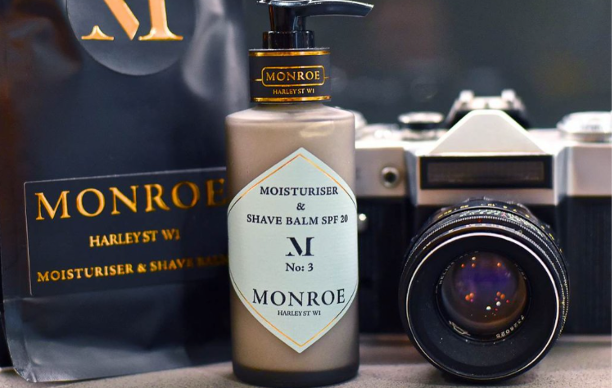 |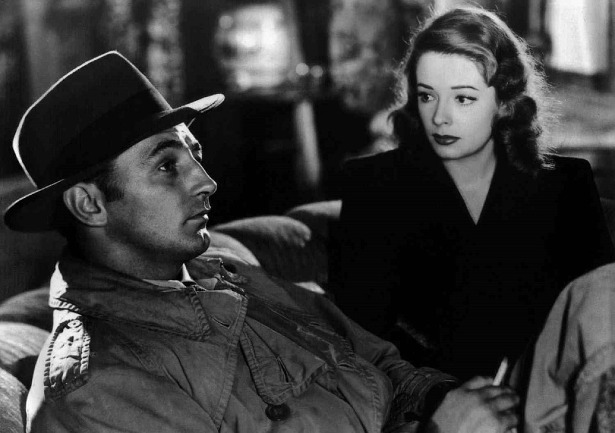 |
|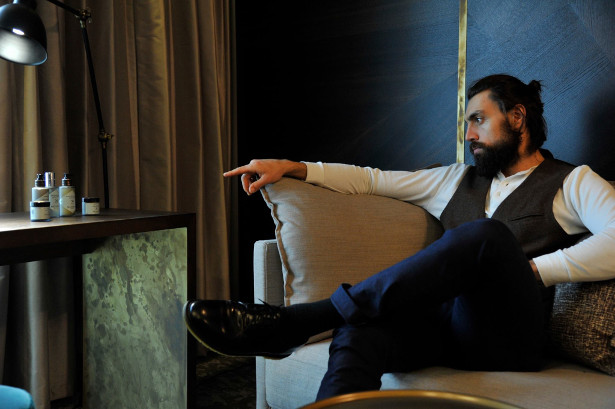 |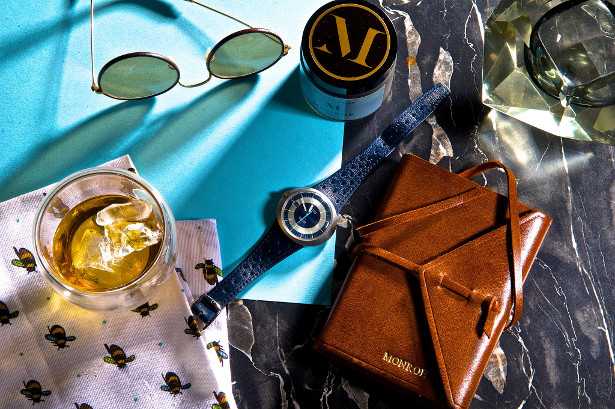 |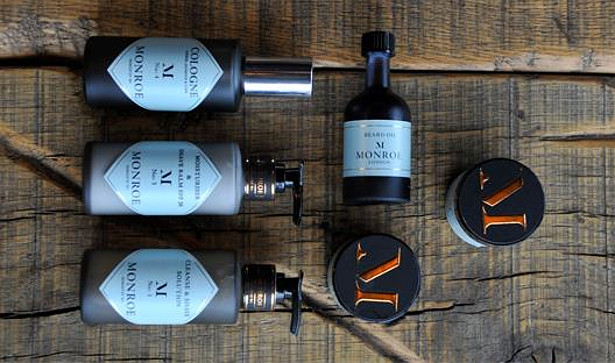 |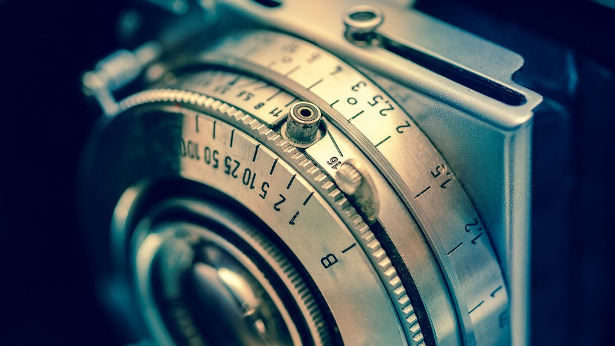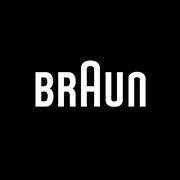 BRAUN New Multi Grooming Kits Ultimate control to perfect your style, for the face, hair and body, Ultimate precision for 100% control of your style >> uk.braun.com
BRAUN New Multi Grooming Kits

Ultimate control to perfect your style, for the face, hair and body
Your style is a refl ection of you. Keep it authentic and take control with the ultimate all-in-one face, hair and body grooming kits from Braun. From the catwalk to the street, regardless of your style, the New Multi Grooming Kits help create defi ned looks that are unique to you.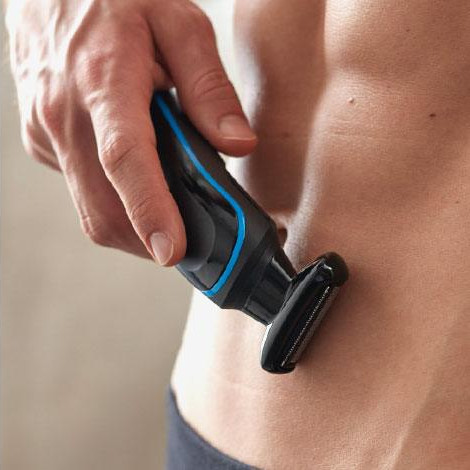 The detachable smart clipper combs give you the precision and control you need to trim your facial hair to 13 precise length settings. Cutting to anywhere between 0.5 and 21mm, you'll be able to create anything from precise stubble with contoured edges to a glorious full beard with ease.
Also included are the smart hair clippers, allowing you to get a great haircut at home. The dedicated ear and nose trimmer, precision edge trimmer and body grooming heads will help you take control of your look, from head to toe, safely and accurately. What's more, the free Gillette Fusion ProGlide® manual razor with Flexball Technology responds to contours for maximum contact and getting virtually every hair.
Lifetime lasting sharp blades Provide highperformance precision for all trimming needs. The stainless steel blades ensure even long or thick hair isn't a challenge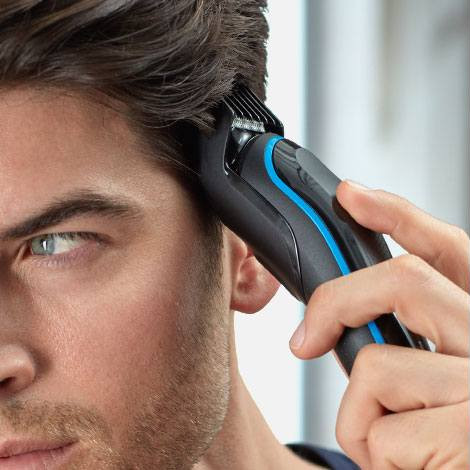 |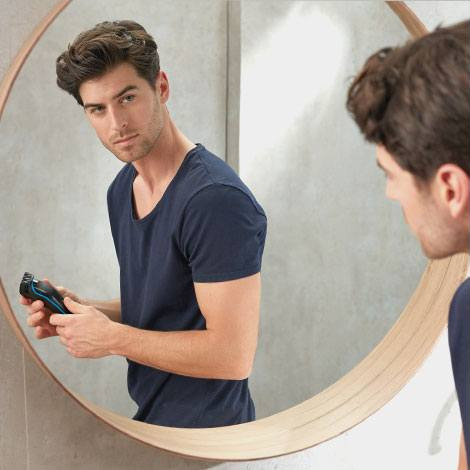 |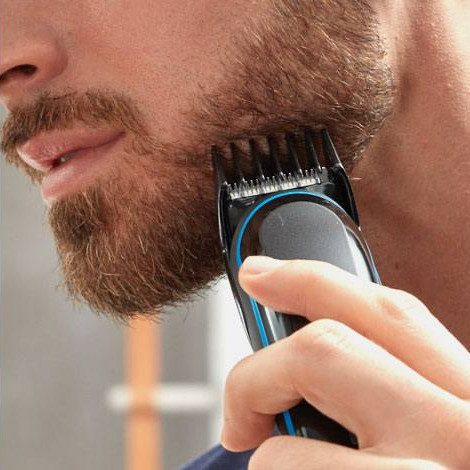 |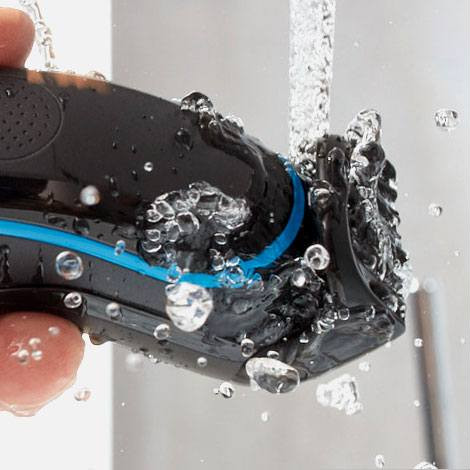 |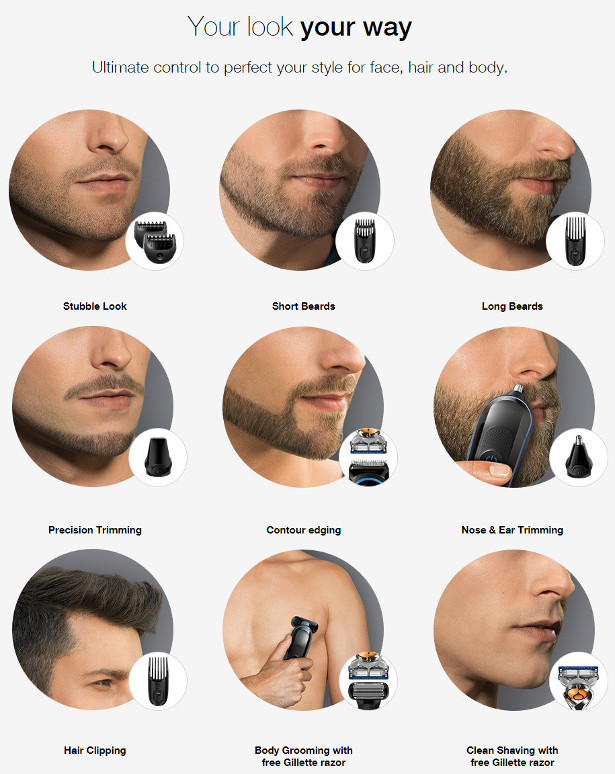 What's in the box?
MGK3080 RRP £52.49 | Exclusive to Boots • 9 attachments: main trimmer, 4 combs, detail trimmer, body groomer, ear & nose trimmer, Gillette Fusion ProGlide® razor • Fully washable • Cordless: 60min use • Cleaning brush MGK3060 RRP £44.99 | Available at Boots, Amazon & Argos • 8 attachments: main trimmer, 4 combs, detail trimmer, ear & nose trimmer, Gillette Fusion ProGlide® razor • Fully washable • Cordless: 60min use • Cleaning brush MGK3020 RRP £29.99 | Available at Boots, Amazon, Argos & Superdrug • 6 attachments: main trimmer, 4 combs, ear & nose trimmer • Fully washable • Cordless: 40min use • Cleaning brush
All distribution, pricing, shelving and merchandising decisions are at the sole discretion of the retailer.
New Multi Grooming Kits
Ultimate control to perfect your style, for the face, hair and body
All distribution, pricing, shelving and merchandising decisions are at the sole discretion of the retailer.
Lifetime lasting power A 1-hour charge gives you 60 minutes of precision grooming. LED indicator displays battery status
LED charging indicator
100% waterproof Wet & Dry Safe to use in the shower for added comfort and convenience. Easily cleaned under running water
Automatic worldwide voltage adjustment
Ultimate precision for 100% control of your style

Maximum precision. Amazingly simple. Men around the world use their beards and facial hair as an important expression of their style. No one man is the same and nor is his style. Therefore a simple, welldesigned and precise tool enabling him to express it is a must.
The New Braun Beard Trimmer gives you exact length and precise contours – the two fundamentals of any great look. Whether you want to achieve designer stubble or keep your full beard in check, the detachable trimming comb provides the fl exibility you need.
Turn the precision dial to your desired length, and the combs will automatically trim hair at one of up to 39 precise length settings, letting you achieve your perfect look in minutes. Corded & cordless operation provides fl exibility and ensures you never run out of power during your shave.
What's in the box?
BT3040 RRP £32.99 | Exclusive to Argos • 2 adjustable combs by wheel (1-10mm in 20 steps and 11-20mm in 19 steps) • Fully washable • Cordless: 60 min use for 8 hour charge • Cleaning brush
BT3020 RRP £29.99 | Available at Boots, Amazon, Argos & Superdrug • 1 adjustable comb by wheel (1-10mm in 20 steps) • Fully washable • Cordless: 60 min use for 8 hour charge • Cleaning brush
All distribution, pricing, shelving and merchandising decisions are at the sole discretion of the retailer.
About Procter & Gamble P&G serves nearly fi ve billion people around the world with its brands. The Company has one of the strongest portfolios of trusted, quality, leadership brands, including Always®, Ambi Pur® , Ambi Pur® , Ambi Pur , Ariel®, Braun®, Bounty®, Charmin®, Crest®, Dawn®, Downy®, Duracell®, Fairy®, Febreze®, Gain®, Gillette®, Head & Shoulders®, Lenor® , Lenor® , Lenor , Olay®, Oral-B®, Pampers®, Pantene®, SK-II®, Tide®, Vicks® and Whisper® and Whisper® and Whisper .
The P&G community includes operations in approximately 70 countries worldwide. Please visit www.pg.com for the latest news and in-depth information about P&G and its brands
Ultra-sharp blades for precision cutting Ultra-sharp stainless steel trimming elements cut through long or thick hair without any pulling or tugging
Rechargeable batteries Powerful Ni-MH batteries fully charge in 1 hour for 50 minutes of cordless trimming
Charging LED An LED light indicates charging status
Fully washable For easy cleaning under running water
Adjusts voltage automatically Automatically adapts to any voltage between 100V and 240V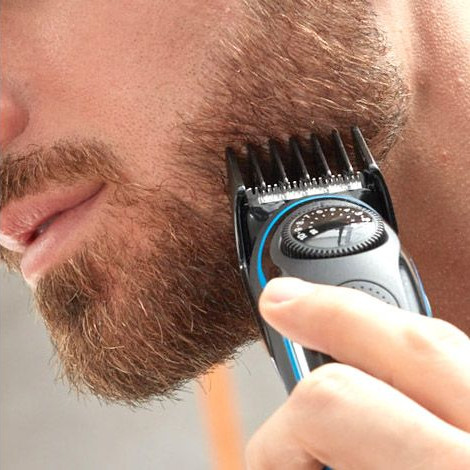 |
|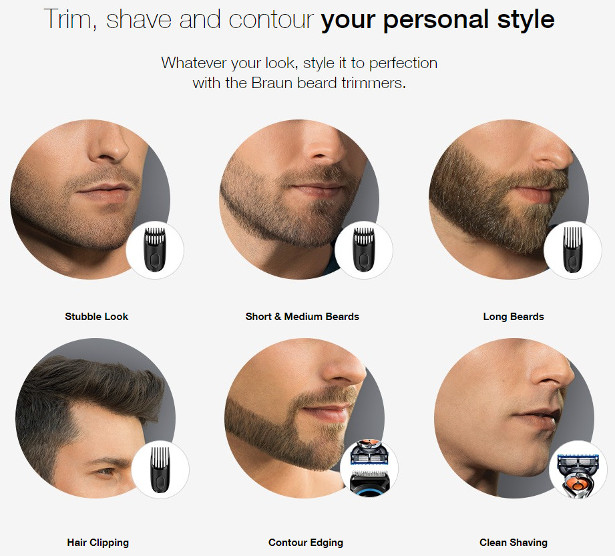 Jordan Belfort – "The Real Wolf of Wall Street" launches Phenomenal Chemistry Fragrances – The Art Of Attraction.
Limited Edition Luxury Gift Set £200
www.jordanbelfortfragrance.com
FACEBOOK | INSTAGRAM
Jordan Belfort, who's life story was turned in to a major motion picture starring Leonardo DiCaprio and directed by Martin Scorsese, has today released his own range of fragrances for men and women; Phenomenal and Chemistry. These progressive fragrances have been designed at molecular level to enhance your aura and personal magnetism. The aroma molecules respond differently and dynamically to each individual user, creating a unique aura when applied.
Available in a luxury limited box set edition, with a complimentary rose gold money clip worth £200, the box set epitomises the essence of luxury in men's fragrances.
This Limited Edition Luxury Box set is hand crafted in Sheffield, England by one of the world's leading bespoke packaging specialists. Reflecting the bottles' refined flawless finish, the carton is stylishly decorated with cold pressed rose gold foil, and features the distinctive Jordan Belfort New York crest.
PHENOMENAL
This revolutionary pheromone fragrance has been created to enhance your aura, personal magnetism and intensify the power of attraction.
Phenomenal enhances natural pheromones, amplifying desirable and seductive subconscious scent signals, hovering like a second skin.
This mysterious alchemy is the ultimate fragrance with its compelling blend of citrus top notes, through to the depth of oriental wood and warmth from a blend of cedarwood, musk, sweet vanilla and oakmoss basenotes.
NOTES:
Top: Mandarin, Bergamot, Lemon, Orange, Ginger, Coriander, Pepper, Pimenta LeavesHeart: Orris, Jasmine, Violet, Rose, MuguetBase: Vetiver, Cedarwood, Amber, Musk
CHEMISTRY
The exceptional Chemistry fragrance is inspired by the unique life of Jordan Belfort, celebrating dynamism and empowerment while amplifying his (Phenomenal) Chemistry.
Knowing that Chemistry is the unique spark that ignites compatibility and emotional connection, which in turn help to build quality and success in your life – underestimate the power of Chemistry at your peril. It's confidence and charisma symbolises an unwitting, seductive wield on others, inexplicably drawing them toyou.
Chemistry is a seriously carnal blend of sweet citrus top notes, with a mix of sharp pepper interspersed with a hint of wood before drying down to a mysterious, obsessive base note of musk, leather with overtones ofpatchouli.
Top: Bergamot, Orange, Apple blossom
Heart: Juniper Berry, Pepper, Rosemary, Jasmine, Birch LeavesBase: Black Leather, Cedarwood, Patchouli, Oakmoss, Musk, Vanilla
Designed exclusively for Jordan Belfort. This Rose Gold plated money clip is handmade in Sheffield, England in collaboration with bespoke English craftsmen. The distinctive logos are diamond engraved for an elegant finish.
It is exclusively available at www.jordanbelfortfragrance.com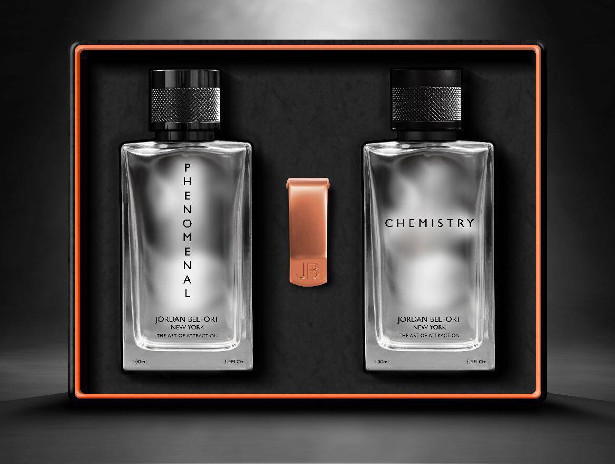 NEW FISH ORIGINAL DRYFISH TEXTURISING DRY SHAMPOO (£4.99) & NEW Platinum Fishfibre Pliable Fibre (£5.99) Available from Boots stores and online at Fish Soho. >> www.fishsoho.com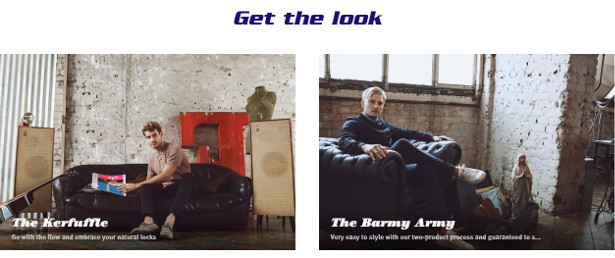 FACEBOOK | TWITTER | INSTAGRAM | YOUTUBE
Fed up with the pompous, prima donna attitude of most hairdressers in the West End, Paul decided to open his own place. Acquired premises on D'Arblay Street, Soho in 1987. Formerly a sex shop, he stripped the walls to find beautiful art deco tiles, revealing the shop used to be a fishmongers – hence the name 'Fish' was born.
Introducing the NEW FISH ORIGINAL DRYFISH TEXTURISING DRY SHAMPOO (£4.99)
Available from Boots stores and online at Fish Soho.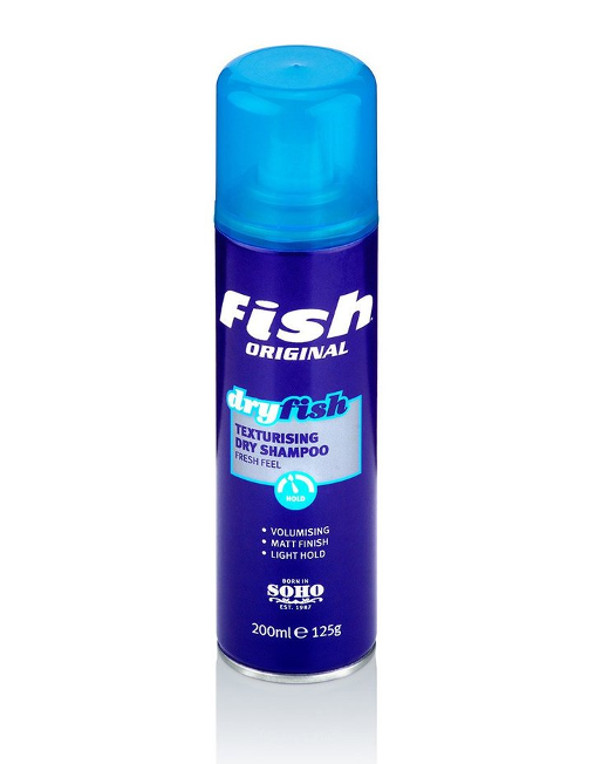 Staying true to its Soho heritage – always ahead of trends – the Fish Salon is shaking up the men's styling market with the launch of the cleverly formulated Fish Original Dryfish Texturising Dry Shampoo. Part dry shampoo, part styling product, the benefits of this ultra-convenient and innovative hero product are two-fold: refresh hair between washes and add volume-boosting texture to your style!
See more & buy at :- fishsoho.com/products/original-dryfish
Introducing the NEW Platinum Fishfibre Pliable Fibre (£5.99)
Available from Boots stores and online at Fish Soho.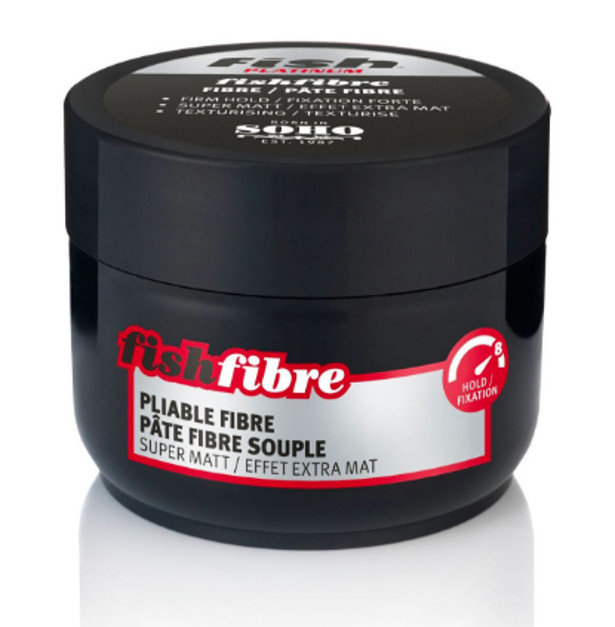 Adding to the Fish Platinum range that was created for the discerning gent looking for a sharp, sophisticated style. Developed by the cutting edge and iconic Fish salon in Soho, London; Fish Platinum delivers a top quality styling range complete with a refined fragrance of leather amber. Fish Platinum is for the man who knows exactly what he likes.
See more & buy at :- fishsoho.com/products/original-fishfibre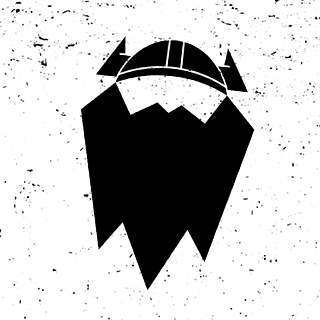 Beardpoo is a brand new two-step shampoo and moisturising skincare regime for bearded men which is due to launch on World Beard Day in September. >> www.beardpoo.com
INSTAGRAM | FACEBOOK | TWITTER
Founded by three bearded friends, Matt Thomas, Michael Ruffles and Lee Tombs who were fed up of not being able to find the right products for their beard, they have created their own which has taken months of perfecting the right formula.
Instagram @beardpooboys
Facebook @beardpoo
Twitter @beardpooboys
The BeardPoo team has also collaborated with CALM (Campaign Against Living Miserably) a charity which is dedicated to preventing male suicide. CALM will receive 25% of all profits from BeardPoo sales making the charity effectively the fourth partner in the business.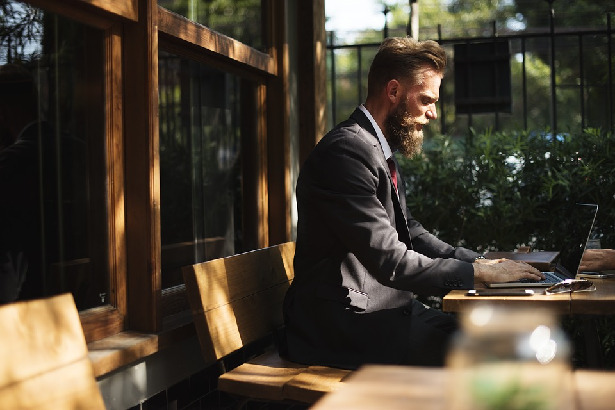 |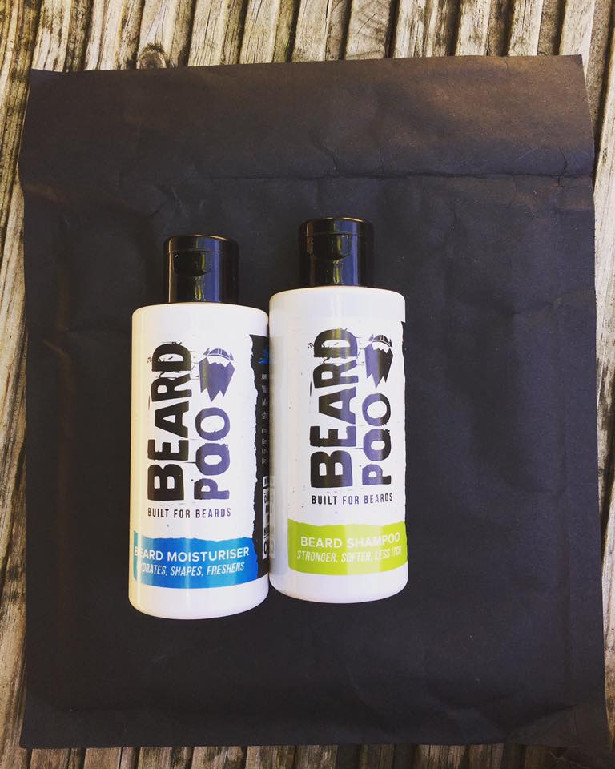 |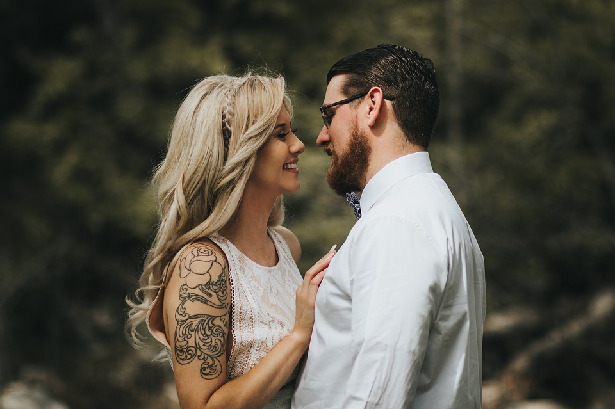 |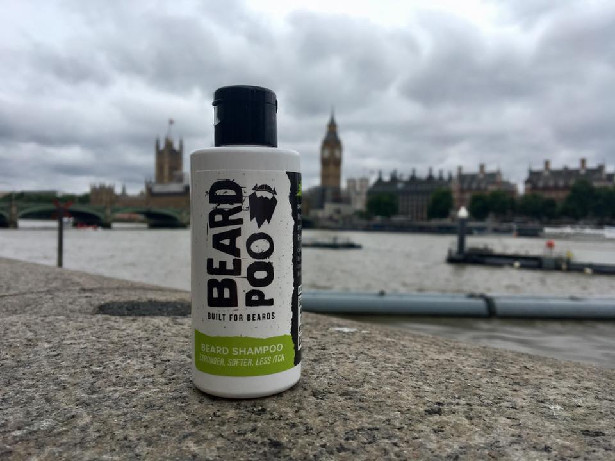 |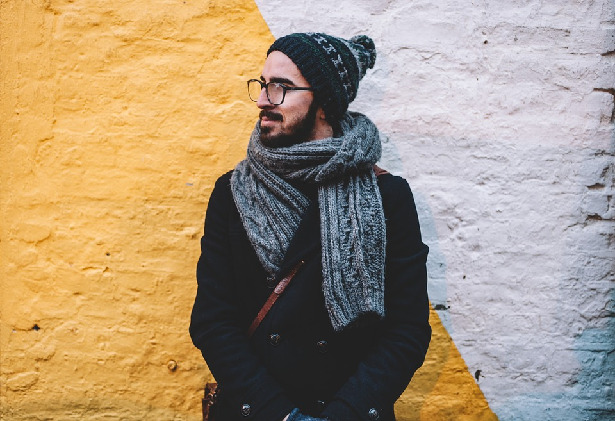 |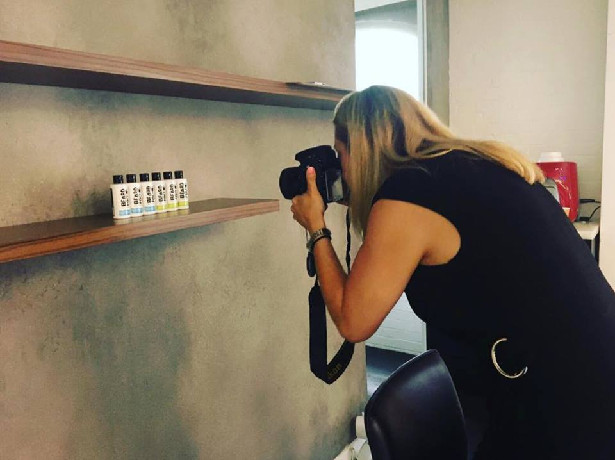 |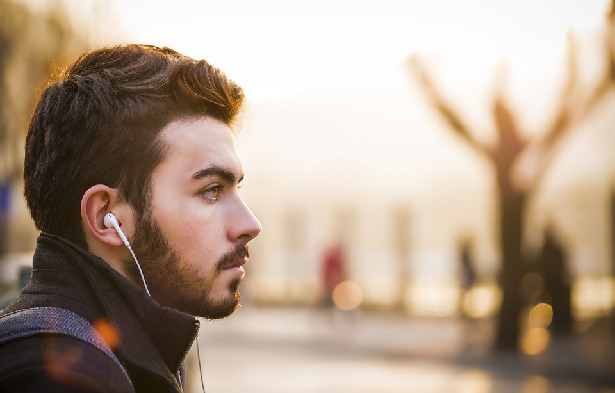 |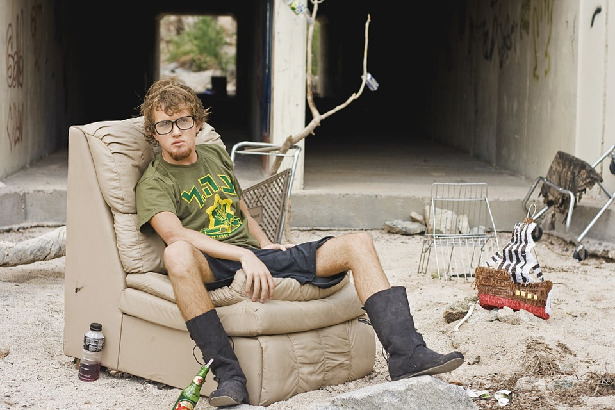 |


STYLE AND GO!
LESS IS MORE HONEY WAX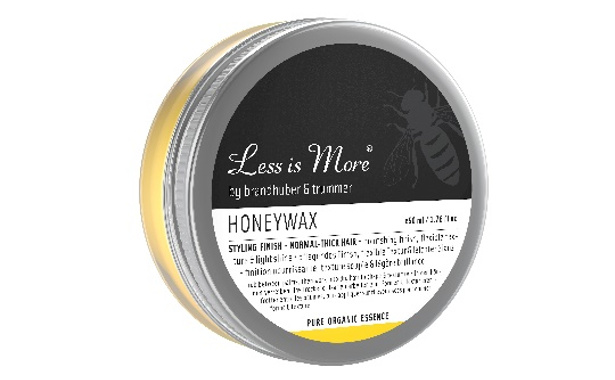 TWITTER | FACEBOOK | PINTEREST | INSTAGRAM
Style and Go! This summer – get a hold of your hair with our Honey Wax Pomade! All you need for a well coiffed do – whether you prefer yours effortless or polished. Less is More has you covered! Less is More is an 100% certified organic haircare range perfect to get your hair effortlessly styled, and ready to go. The Botanical Ingredients perfected by Hannes Trummer and Dr. Doris Brandhuber, a chemist by trade promise innovative formulas with exclusively natural and raw ingredients that provide you with simple yet functional haircare.
Texture, shine and great finish. The Less is More Honey Wax is perfect those who want to style and go with minimum effort. The organic nourishing hair wax is perfect for short or long hair, and will provide your hair with great shine, volume and a perfect flexible style. Shape your hair while Jojoba oil, Beeswax and Forest Honey provide nourishment to your hair – while the Sicilian sweet orange oil gives an uplifting scent to. Simple.
Organic styling wax for all hair types and all hair lengths.
Less is More Phytonutrient Hairrot Serim is RRP £22.00 and available to purchase from www.contentbeautywellbeing.com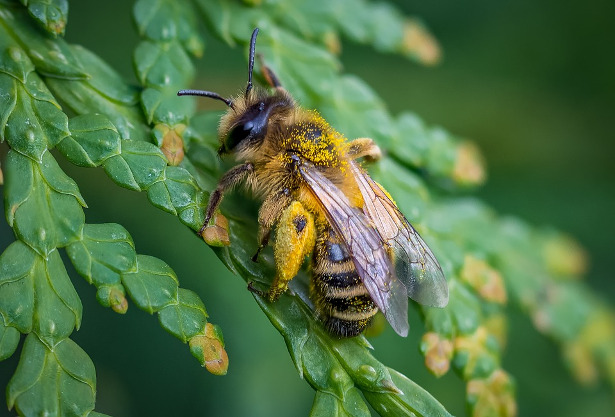 WHY CHOOSE JOURNEYMEN'S
NATURAL DEODORANT FOR MEN?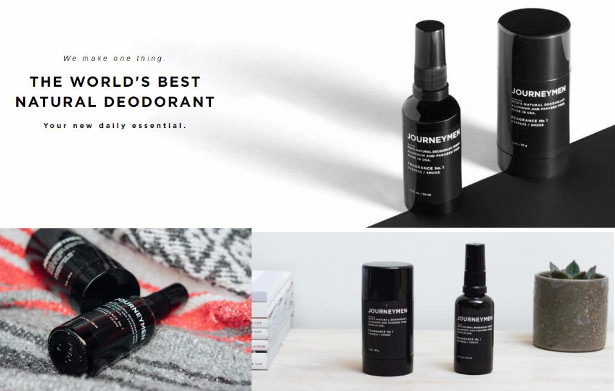 FACEBOOK | TWITTER | INSTAGRAM | VIMEO | GOOGLE+
Journeymen offers a natural deodorant for men that works! Their deodorant is aluminium free, paraben free, and contains no harmful chemicals.
You will love the all-natural cypress / smoke scent in our men's natural deodorant that will keep you smelling fresh all day long.
Journeymen
–
Founded by Brandon Rich + Sean Donovan
—
surfers who both come from footwear
backgrounds (Reef + Vans, respectively)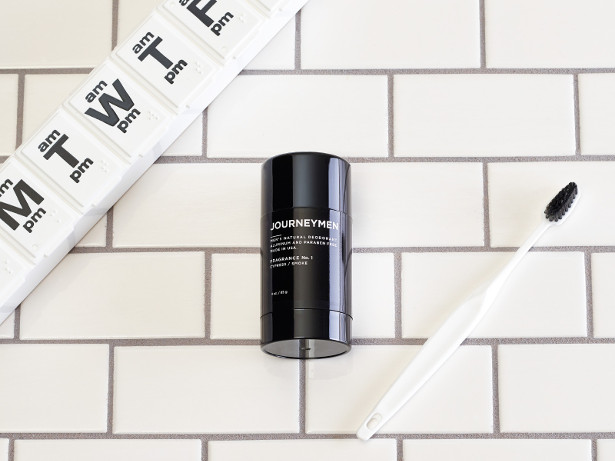 —
Journeymen began following a run-in between the two friends while they were surfing in SoCal. After one of the guys admitted he had recently been accused of smelling cheap drug store deodorant, they were inspired to transform an overlooked category. Using modern fragrances distilled from natural ingredients and simple formulas, Journeymen offers a subtle yet masculine feel in both a spray or stick application. Journeymen was formed, a men's body-care brand designing premium products, better for humans and the earth. Using modern fragrances distilled from natural ingredients and simple formulas, the products offer a subtle yet masculine feel…because no grown man should have to smell like freshmen year.


Men who want a more powerful jawline can turn to a new invention from a former MMA fighter called Jawzrsize. >> www.jawzrsize.com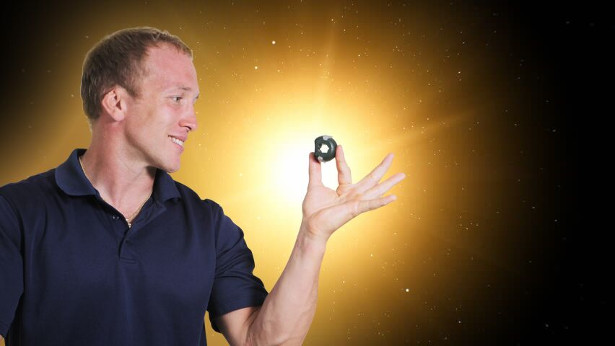 FACEBOOK | YOUTUBE | INSTAGRAM
Created by Brandon Harris of Maui, Hawaii, Jawzrsize is meant to be put in the mouth and chewed on repetitively, using 30-60 pounds of resistance. It trains one of the most powerful yet forgotten muscles of your jaw, the masseter muscle, but it also works on the majority of the other 57 facial muscles.
MMA fighting always took a toll on Harris' face and jaw, but he was inspired to create Jawzrsize after two serious accidents, one that left him with his jaw wired shut for months.
Because this workout gadget is hands-free, it's great for use while running, lifting, working out or just watching TV.
Jawzrsize is earning great reviews from men (and women) who are seeing results in just a matter of weeks.
Jawzsrsize guarantees that if users don't see results in 60 days, cut the gadget in half and return it for a refund.
Jawzrsize was created to form the ultimate jawline while firming and toning your facial features!
Made out of silicone and polyurethane, Jawzrsize is meant to be put in your mouth to chew on repetitively for muscle training.
Jawzrsize was inspired by the founder who, after a motorcycle crash, realized his need to train his jaw muscles to regain his motion. Soon after, he realized not only is Jawzrsize a great product for recovery, but noticed many other benefits including well defined jawline, more overall focus, increase in metabolism, and much more.
Jawzrsize trains one of the most important, yet forgotten muscles in your jaw, the masseter muscle.
Jawzrsize is for all adults wanting to tone, firm, and strengthen the whole facial to neck area.
For anybody looking to achieve a slimmer face, or reduce the double chin effect, Jawzrsize is your solution.
For the athletes, it would improve, mind-muscle connection and strengthen the primal muscles.
For the males, Jawzrsize can help you get a distinctive masculine jawline and increase metabolism by the constant chewing motion.
For the females, Jawzrsize can help tone and firm the jawline and activate all of the facial muscles, creating a younger appearance.
With four resistance levels to choose from, Jawzrsize range from beginner to professional athlete level so you are assured to find a perfect fit.
Beginner would be the softest setting and elite/pro-athlete has the toughest setting.
Jawzrsize made with Food Grade, FDA-compliant materials.
 See more and buy at :- www.jawzrsize.com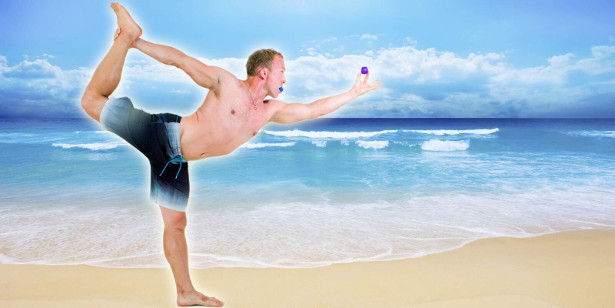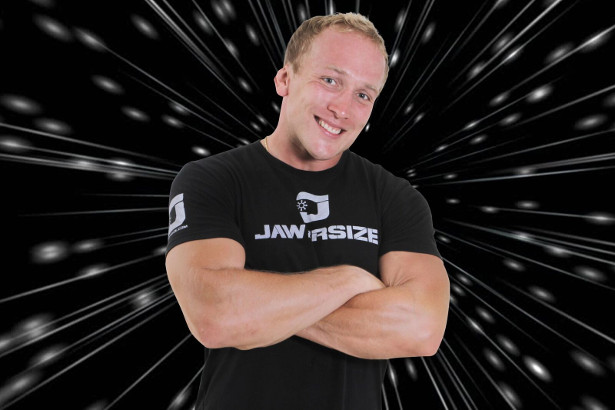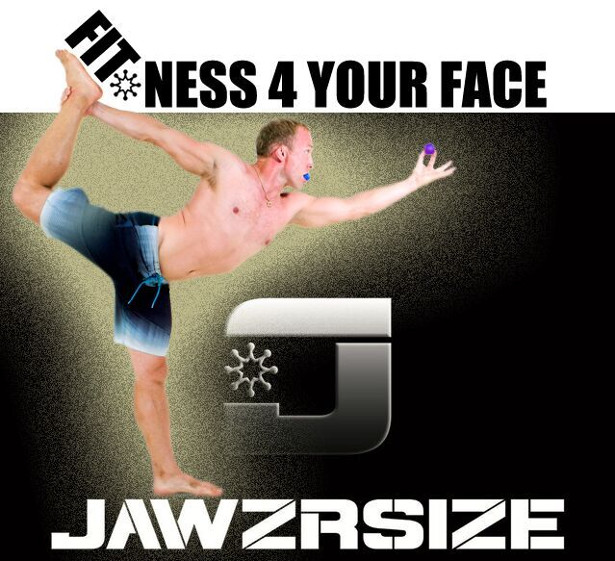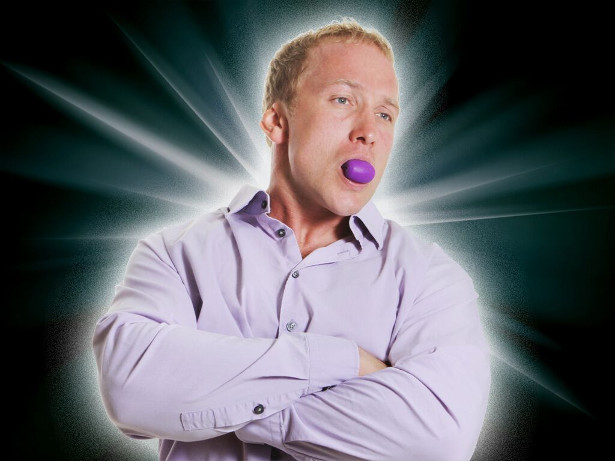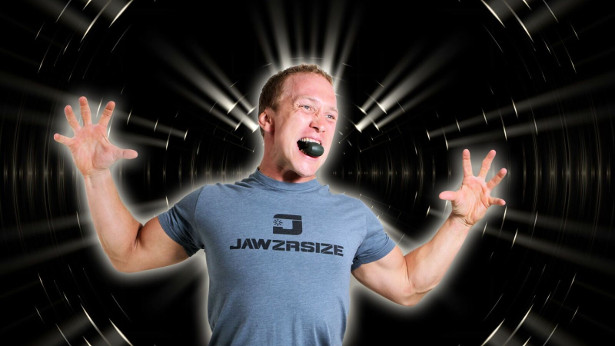 Society Socks ! A men's sock subscription with a social cause. >> www.mysocietysocks.com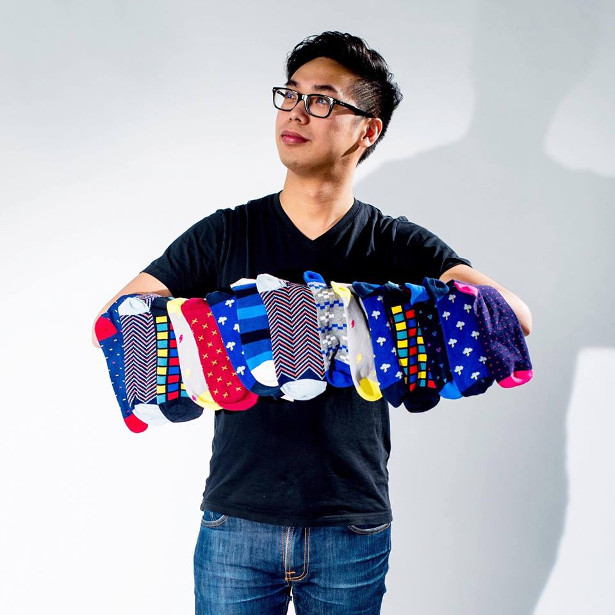 TWITTER | FACEBOOK | PINTEREST | INSTAGRAM
A men's sock subscription with a social cause. For each pair sold, a pair is donated to those in need (Society Socks: www.mysocietysocks.com).
Socks are the least donated, but most needed clothing item. Since homeless shelters only accept new socks, it's much more difficult to donate them compared to other used clothing. Society Socks will change this.
Society Socks is all about fostering a community of people that care about each other's well-being. A gesture as small as donating one pair of socks leads the way to a better society. A pair of socks is a small stepping stone towards greater change. All we need to do, is set the gears in motion.
As young and aspiring entrepreneurs, we realized that one of the most effective ways to drive change is through social entrepreneurship. From this, the Society Socks pair for pair model was born. With every pair of socks that is purchased, we will donate a pair to the Covenant House Toronto, an organization helping the city's homeless youth. Let's change the world together.
See more & order your 1st box at :- www.mysocietysocks.com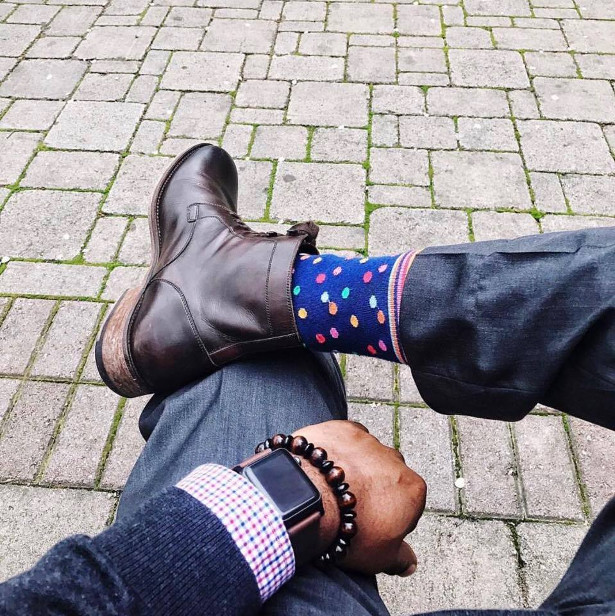 |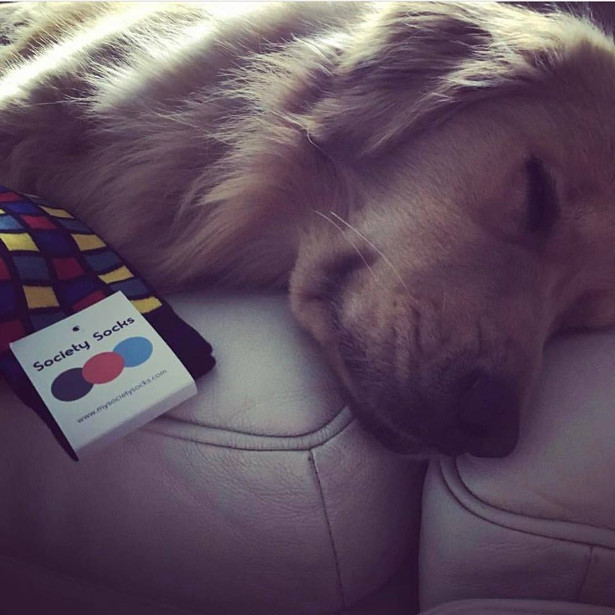 |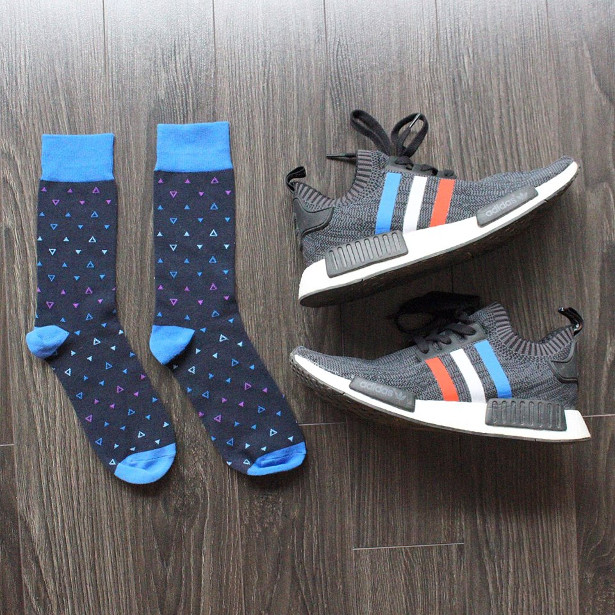 |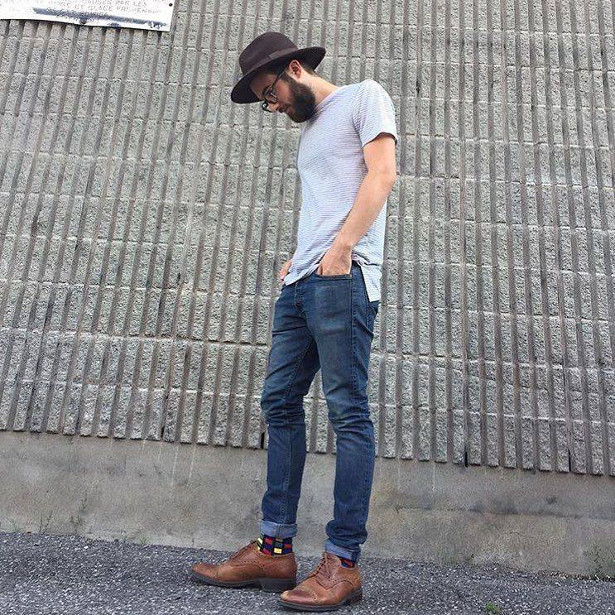 |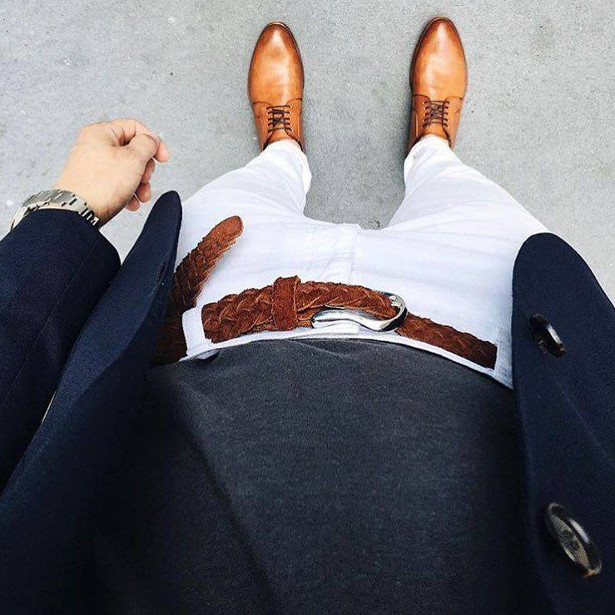 |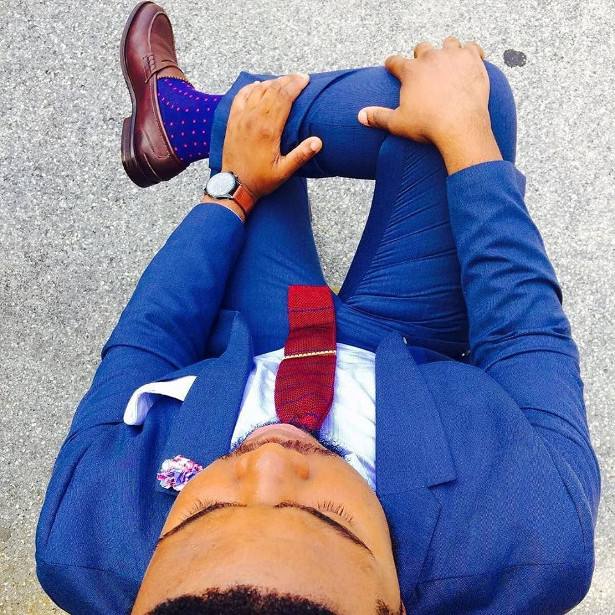 |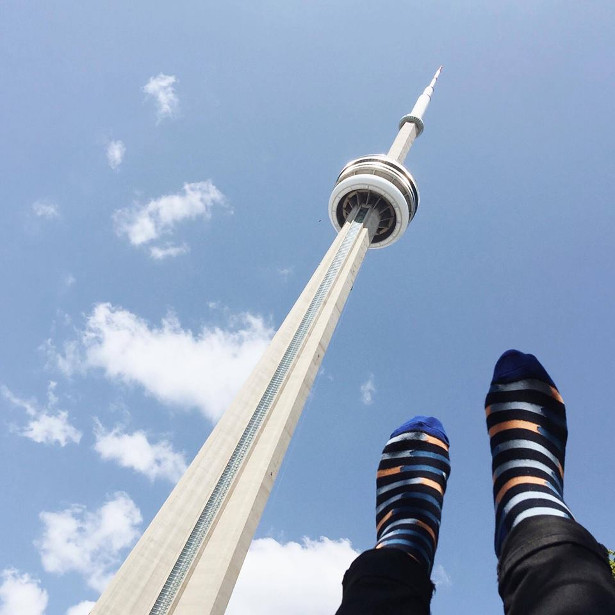 Village Barber Award Winning products are unique and produced using only top quality, therapeutic-grade natural oils from around the world in a synergistic blend – GUARANTEED! www.villagebarber.com
"I am absolutely delighted with this range of wonderful products! They arrived so timely and then when I tried them because I had read all the recommendations, I knew they were good, so great smelling but the impact on my skin, I'm not surprised at all these are award winner! What a great producer!" InTouch Rugby Lifestyle, Travel and Men's Grooming Editor!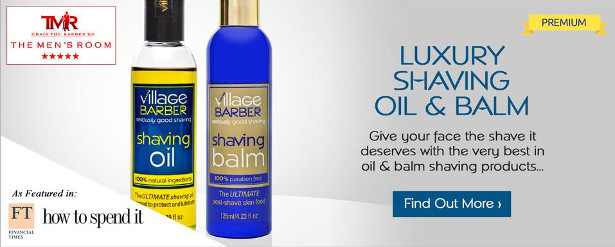 TWITTER | FACEBOOK | YOUTUBE | INSTAGRAM | PINTEREST | LINKEDIN | GOOGLE+ | RN | HUBBA | LYNKOS
Premium Shaving Oil & Shaving Balm Products
Since being launched onto the International market back in 2010, Village Barber Shaving Oil & Aftershave Balm have been highly acclaimed by customers, specialists, shaving blogs & forums as well as fellow barbering professionals alike.
The natural & paraben free products are made from the very best ingredients, providing your face with the very best shave it deserves
SHAVING OIL, SHAVING BALM, TRAVEL PACK & GIFT SET
About Village Barber Shaving Products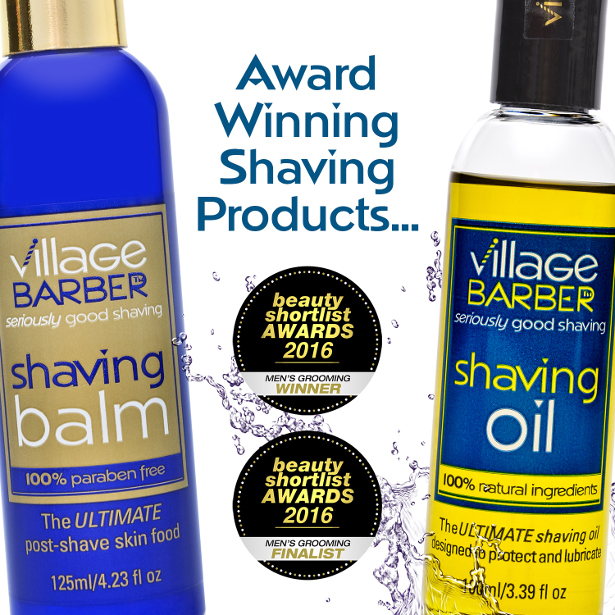 Iain Kane, the proprietor of the Village Barber brand, originally comes from Glasgow, Scotland where he was personally trained in the noble art of 'traditional' barbering by a Master Barber, Mr Saul Green. In over 35 years in the business, Iain has amassed a wealth of experience in places such as Jersey (Channel Islands), Spain, Gibraltar, England and of course, his native Scotland. Iain now lives in Durham in the north east of England where he owns his own successful barbershop in the Langley Park area of the City.
It was as a direct result of opening his own barbershop back in 2007 that Iain decided to do something about the type and quality of the shaving products he could offer his discerning customers. We'll let Iain explain;
"As a traditional barber for many years, I was being continually asked for advice on the best shaving products, particularly from men who had skin irritation problems which left them with red, sore skin after shaving. I found myself teaching them the correct shaving techniques, however most, if not all commercially available 'shaving products' were loaded with chemicals and parabens (a class of chemicals widely used as preservatives in the cosmetic and pharmaceutical industries).
It became obvious to me that many of the skin problems associated with shaving were, in part, due to the "additives" in these modern foams and gels as well as poor shaving technique. I therefore set out to find or have produced a completely natural, chemical and paraben free product that would not only give the best shave but would also leave the face feeling great and irritation free.
Once the synergistic blend of Shaving Oil had been produced to my satisfaction, I then set about having a quality, paraben-free Aftershave Balm produced to be used in conjunction with the Oil. My Aftershave Balm contains the same 100% pure and natural therapeutic-grade oils as the Shaving Oil but with further skin enhancing ingredients added to complete what I feel is the perfect 'skin food'."
In the nine years since Iain first offered his shaving products, initially only to his customers, Village Barber Shaving Oil and Aftershave Balm have received critical acclaim from not only satisfied customers all over the world, but also from his peers and fellow professionals in the business. Village Barber is now delighted to offer these products online as well as from carefully selected retail outlets the UK, USA and around the world.*
*If you are interested in stocking Village Barber shaving products please contact us at: info@villagebarber.com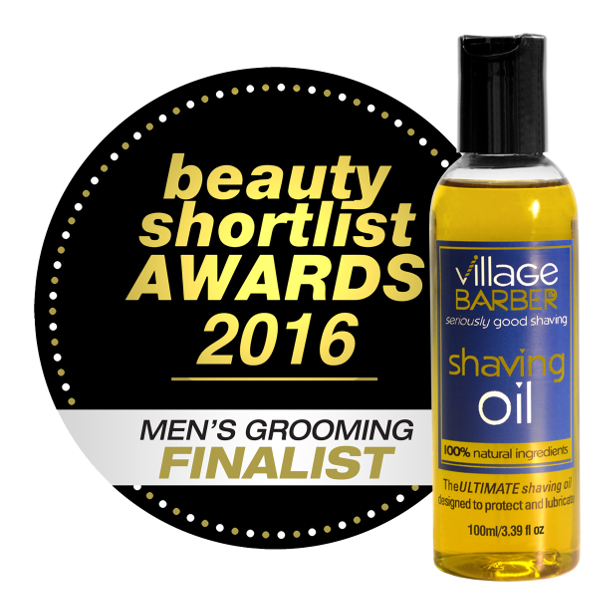 |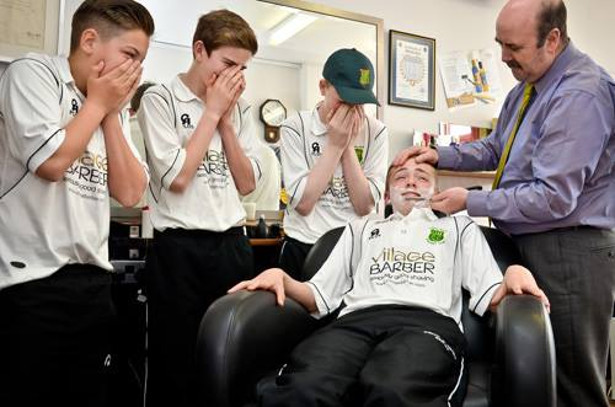 Kenza International Beauty. Organic and Socially responsible Moroccan Argan Oil, Prickly Pear Seed Oil & Lavender oil. Introducing a range of impeccable oils for beard grooming. www.kenza-international-beauty-nyc.com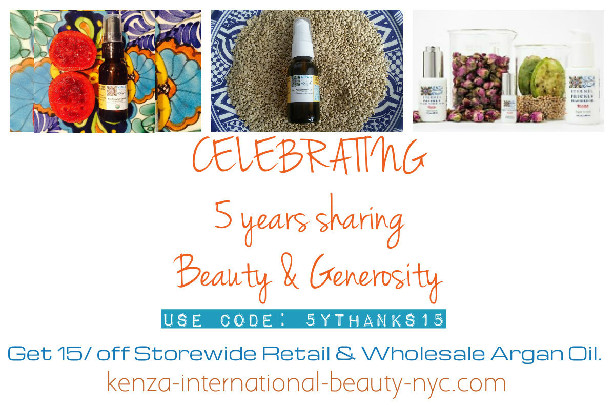 FACEBOOK | INSTAGRAM | TWITTER | PINTEREST | GOOGLE+ | LINKEDIN
Kenza International Beauty source and distribute worldwide (retail & wholesale) the highest quality, organic, 100 percent pure, natural, non GMO, plant based botanicals ingredients like Prickly Pear Seed Oil, Argan oil (Pure Moroccan oils), Beldi soap, Rhassoul, Helichrysum italicum, Wild carrot seed oil, Lavender, Lavandin, Orange blossom, and Rose essential oils.
Organic and Socially responsible Moroccan Argan Oil & Prickly Pear Seed Oil, Lavender oil. Retail & Wholesale, kenza-international-beauty-nyc.com
At their Social Enterprise they believe that Beauty & Generosity are Possible.
Every one can be generously beautiful.
KENZA Argan oil CLARITY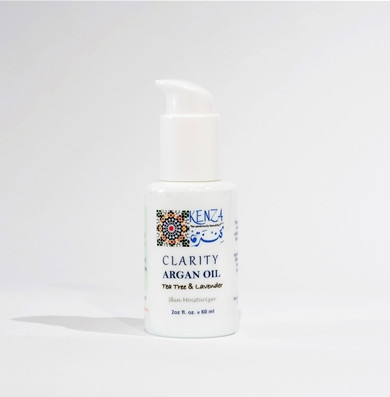 www.kenza-international-beauty-nyc.com/Argan-oil-Lavender-Tea-Tree-2oz-p/argan-oil-clarity-2oz
This can be used as daily moisturizer, an after shave, a beard oil and hair oil.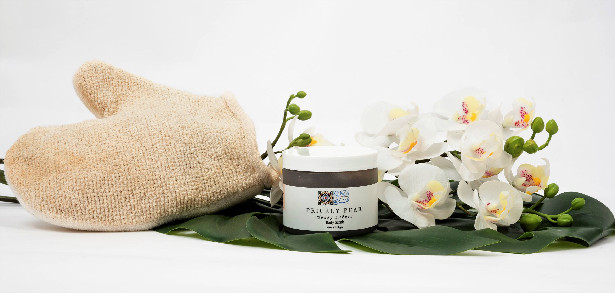 |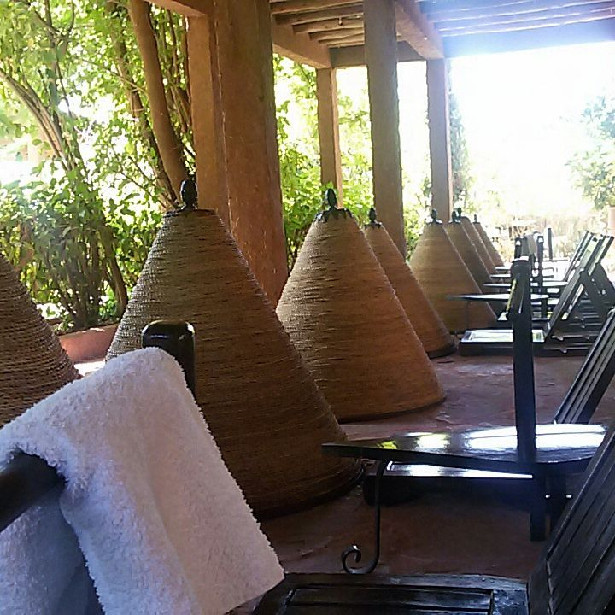 |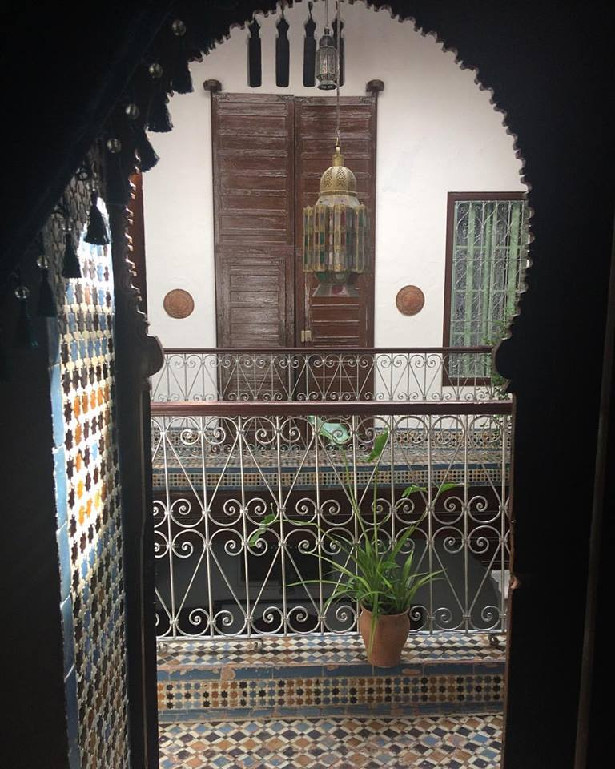 |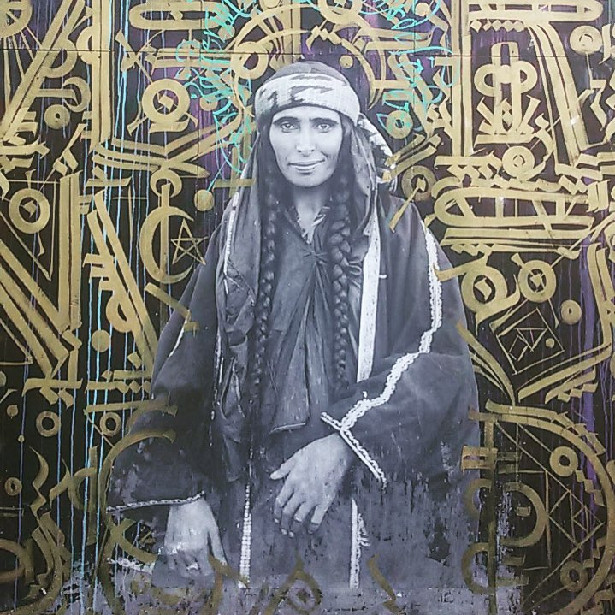 |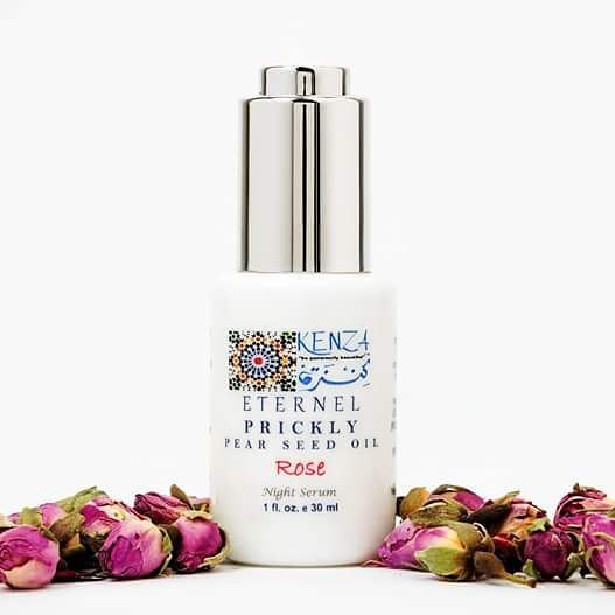 |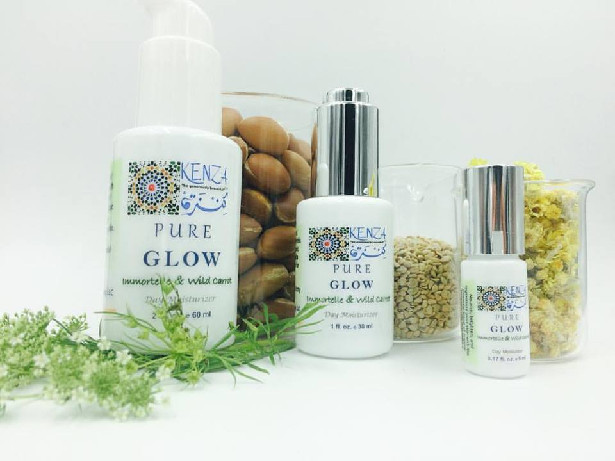 Windsor Barbers Cardiff has been voted Britain's Best Barbers by Men's Health & Esquire Magazine they offer an expert service in traditional and contemporary barbering techniques, creating any style of men's haircut that you could wish for in the Cardiff City Centre. www.windsorbarbers.com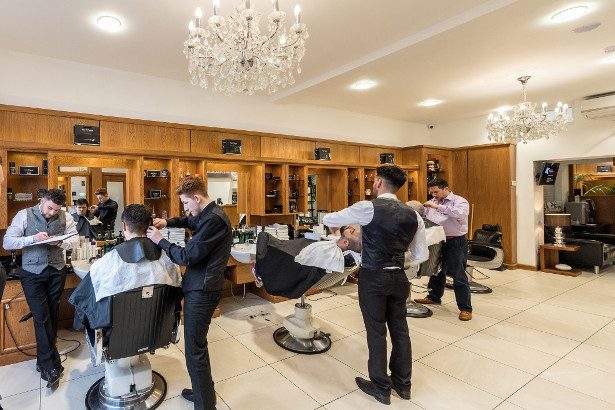 TWITTER | FACEBOOK | INSTAGRAM
VOTED BRITAINS BEST BARBERS
Book online at www.windsorbarbers.com or call the salon between Tuesday – Saturday on 02920 664 444.
#barbers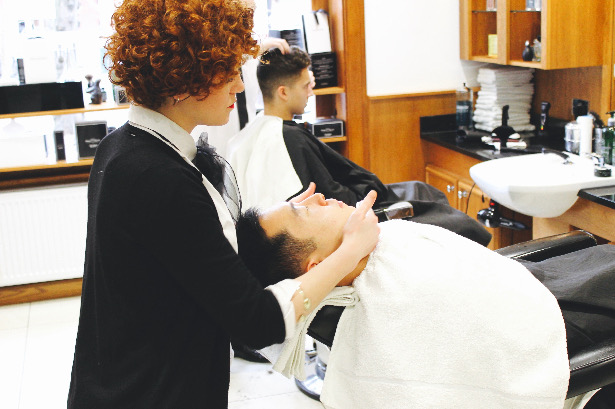 The Windsor Barbers can suggest styles to suit you, recommend hair and skin-care products and also supply a range of after-shaves and colognes. Other services we provide include hot towel shaves, men's facials and men's manicures. Please ring them or browse their website www.windsorbarbers.com for more details.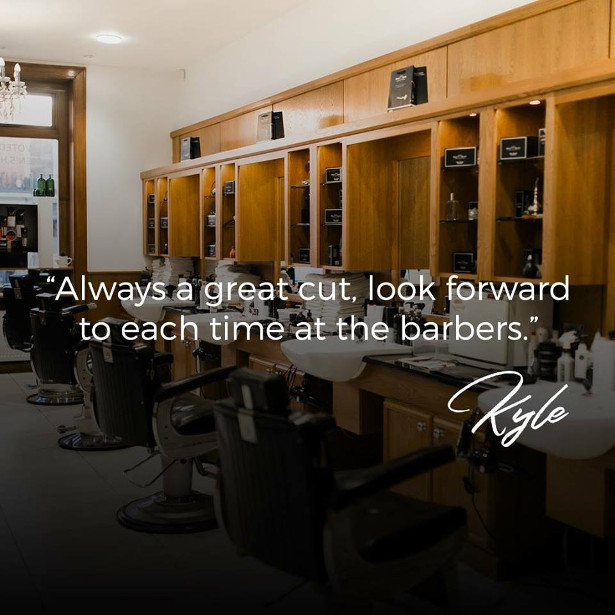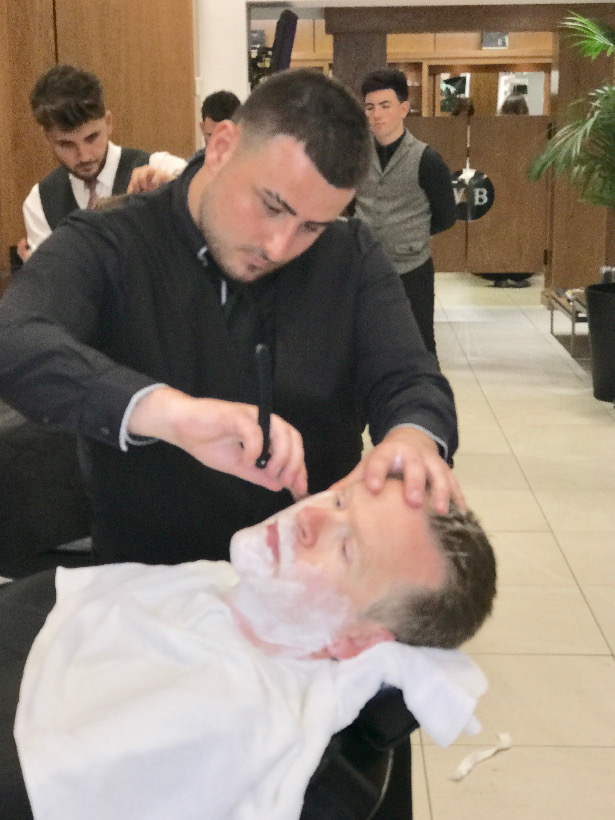 Here are a few product tips from the masters at The Windsor Barbers.
(All products shown are available in store with a wide range of other luxury grooming products to suit your needs please call 02920 664444 to purchase or call into store.)
Smooth on face before lathering
Using The Edwin Jagger Hydrating Pre-Shave Lotion assists the razor to glide & reduces chance or shaving rashes and irritation's. Great cooling, refreshing feel and Paraben free Limes and pomegranate shaving cream Iis a luxury shaving product that nourishes and hydrates the skin and provides the ultimate shave.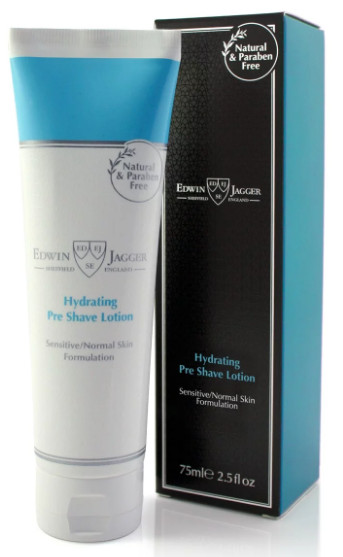 99% natural ingredients Rich, special and concentrated Subtle fragrance, Suits normal and sensitive skin types Unique combination of ingredients enhanced by plant extracts, Creates a luxurious lather for a smooth, comfortable shave, Kind to skin and the environment.
Limes and Pomegranate beard wash
Pump dispenser for easy application is a Fresh, citrus fragrance. Cleans, freshens, conditions and fragrances facial hair. Natural and parabens free formulation
For best results, follow with Edwin Jagger beard oil
Beard Oil, Pipette lid for easy application, Limes and Pomegranate fragrance, Delivers easy-to-comb results, Conditions and softens beard hair for great look and feel, Free from Parabens & mineral oil, Limes Pom moisturizing aftershave Lotion 99% natural ingredients, Soothing & moisturising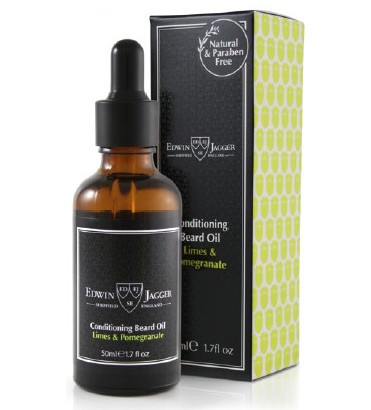 Available in 3 fragrances
Protects post shaven skin leaving your face cool and hydrated
All the above are available in a variety of scents @ The Windsor Barbers.
Paul Mitchell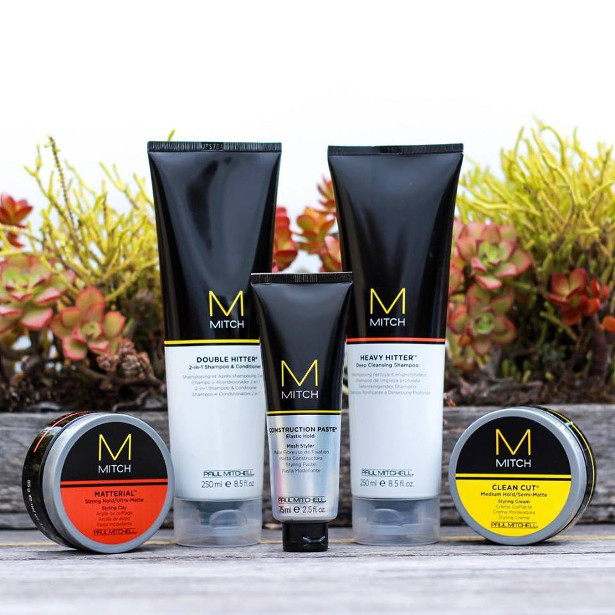 Double Hitter
Great two in one shampoo delivering great shine and condition to hair making it easy to style.
PM
Tea Tree Special shampoo great invigorating cleanser leaves your scalp tingling and a feeling that you are alive and reedy to go. Great for the active guy.
Mitch
Reformer Strong hold matte finish texturizer giving a dramatic textured look with great hold but wash out like a dream no build up in the hair.
Mitch
Clean cut Medium hold semi mat gives great soft texture and shine super for modern styles and again washes out like a dream
All products are organic and not tested on animals.
Simply the best you can get.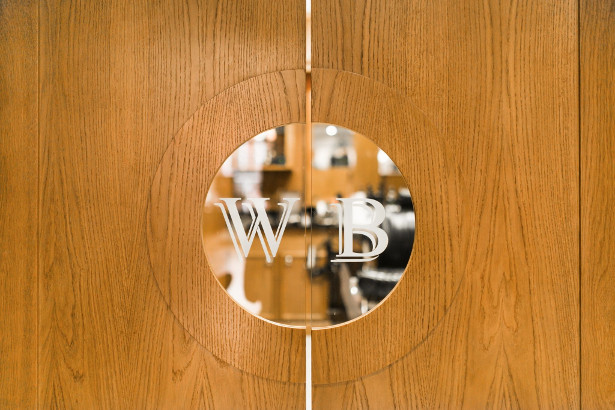 |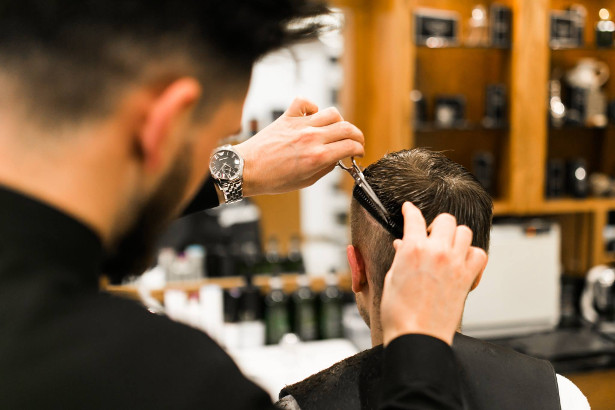 |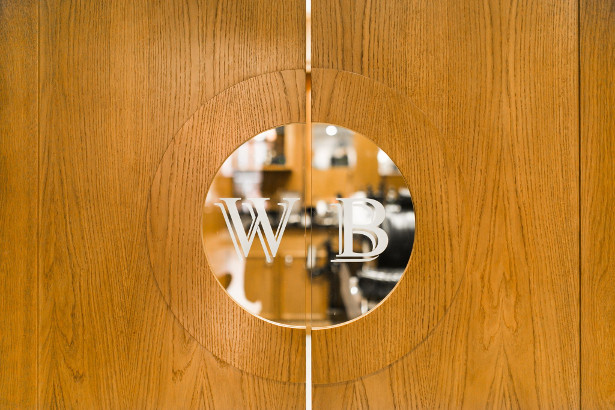 |
|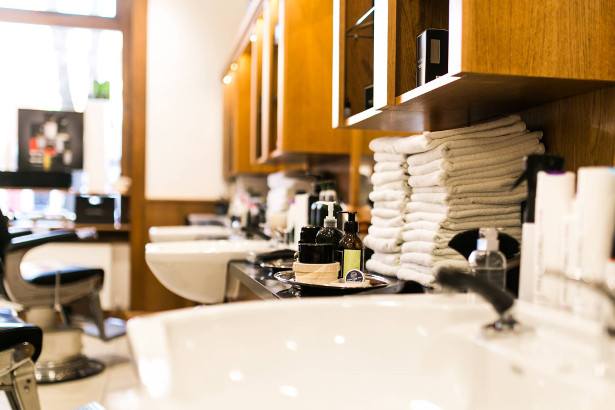 |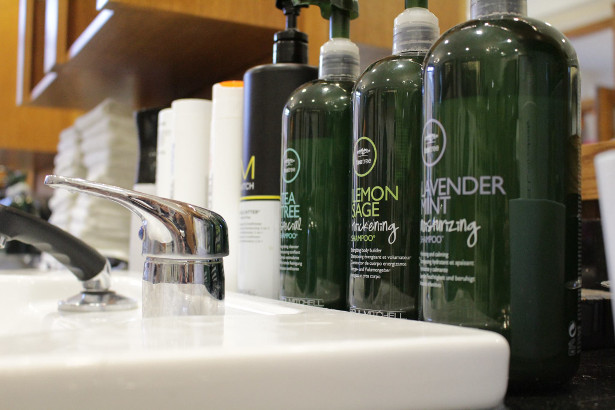 |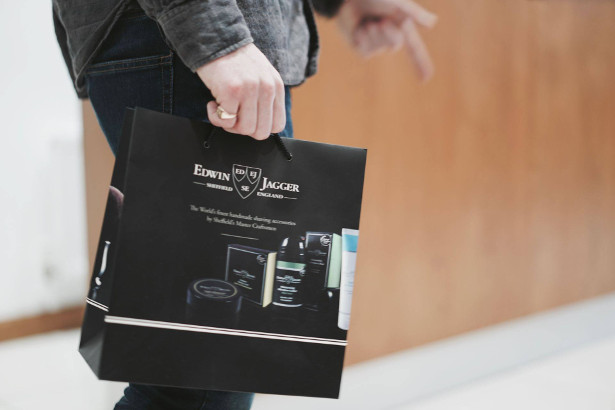 |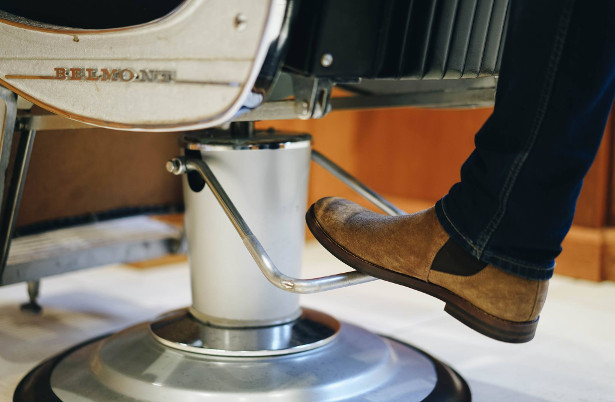 |
|
|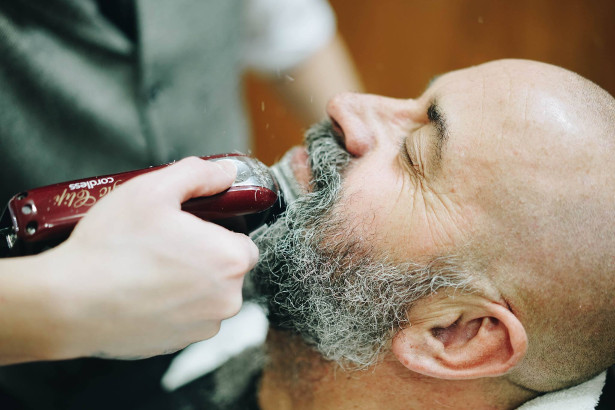 |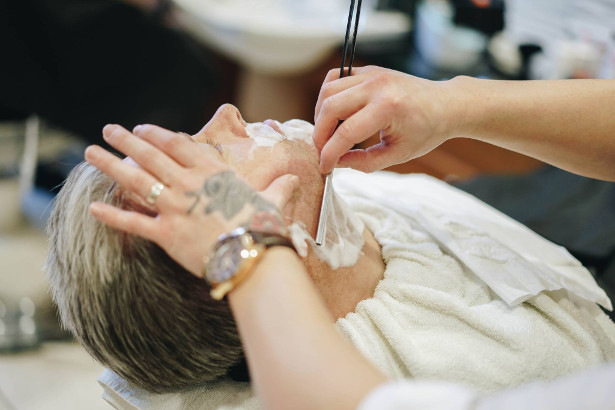 |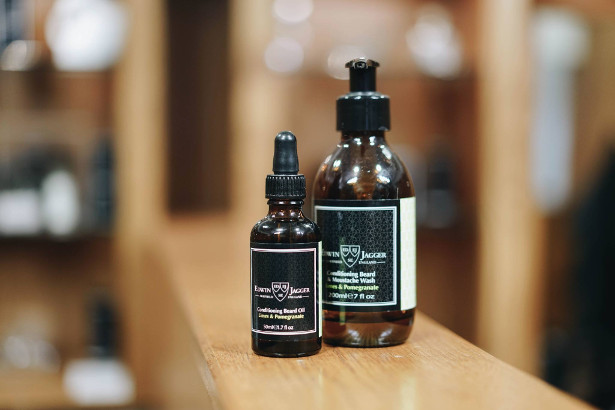 |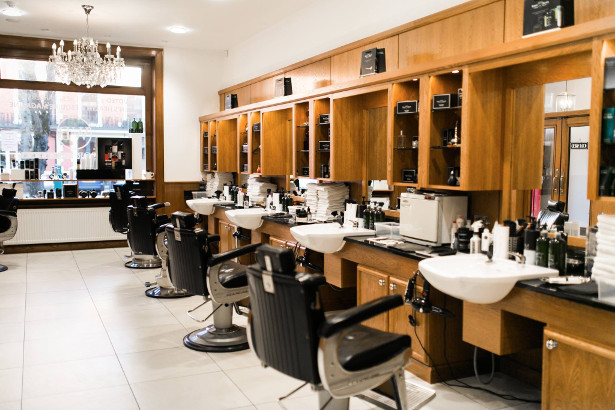 "I am absolutely delighted with the producers range of wonderful skin treatments, moisturisers and having used them I thoroughly thoroughly recommend then!" Beauty, Health & Lifestyle Editor, InTouch Rugby.
Concept: Skin Ltd a business that creates skincare for the soul and body.
We deliver natural, hand-crafted products that benefit soul and body using the materials available to us in nature. We help our clients with their skin care goals and help them achieve mindfulness and balance, daily.
We ensure that these products meet our ethics by being environmentally friendly, vegan friendly, cruelty free (absolutely not tested on animals!!!), and exceptionally well priced. We believe that our products will leave you feeling amazing and empowered while delivering healthy, strong skin.
Our Values
• No Pseudoscience
We believe in being honest and open and will not make spurious claims about our product. We won't create gimmicks or terms that sound scientific, but in fact mean nothing. Instead we will explain our products in clear, straight forward English with a bit of the esoteric thrown in.
• All Natural
We only use the finest, UK sourced (where we can), natural ingredients. We hand blend these ingredients within a controlled environment to ensure that what you receive is as natural as possible. To this end we use the finest essential oils that we can find to add to our bases. That means that wherever possible we use CO2 extractions to ensure that we do not have to add unknown solvents to our products. At times we will even add natural plants like Lemongrass, Bay leaves and Lavender etc. to ensure that we get the best, natural and effective products to you.
• Results Driven
We take a scientific approach to creation. We will never claim results that are unrepeatable, and we will never hide behind dodgy statistics. All of our products are trialed by a team of specially selected human product testers. Their opinions and thoughts are shared with you. Our formulas work because we use therapeutic concentrations of high quality natural ingredients that work together to create results.
• Socially Responsible
At Concept: Skin we put the customer at the heart of what we do, but we also ensure that our products don't just work for you, they work for the environment and society as well. We do not use unnecessary synthetic chemicals in our formulations. That means your will find no SLS, SLES, Artificial Colours, Fragrances, Parfum, Parabens, Petroleum products, GMOs, Mineral Oils, Microbeads, Propylene Glycol or Lanolin in your purchases. All of our packaging is recyclable and reusable. Our glass bottles can be returned to us to be professionally cleaned and refilled with the product of your choice.
Lotions
Man Stuff- fragrance free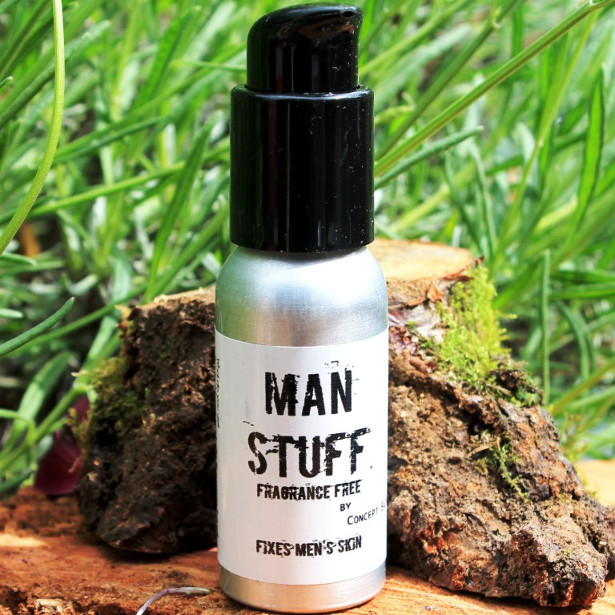 MAN STUFF is a simple lotion for the hard working guy that is not interested in fragrance of any kind!
MAN STUFF has been designed to be the ultimate simple moisturiser for men. It is easily absorbed into the skin without a hint of residue, can be used all over the face and body, and delivers long lasting moisture.
MAN STUFF has been made with the non scented calendula oil to promote healthy skin and deliver all day hydration. As with all our products MAN STUFF is vegan friendly and cruelty-free and suitable with those with sensitive skin conditions.
MAN STUFF-Citrus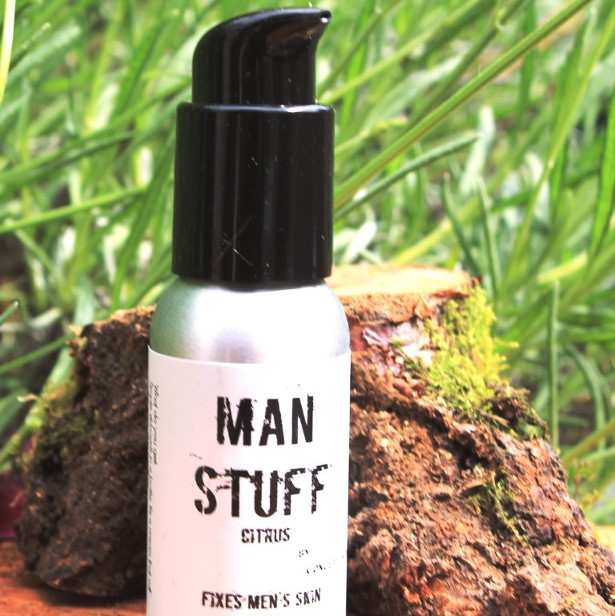 MAN STUFF-Citrus has been designed to be the ultimate simple moisturiser for men. It is easily absorbed into the skin without a hint of residue, can be used all over the face and body, and delivers long lasting moisture.
MAN STUFF- Citrus has been made with a subtle blend of bergamot, grapefruit and petitgrain essential oils that deliver that fresh feeling all day while promoting healthy skin. These essential oils help you keep a clear and focused mind all day.
"Loving the Man Stuff – well done! It's been my go to face saver!" – Taryen
Man Stuff – Citrus comes in two sizes, a convenient airline friendly 50ml version and a larger 100ml version for home complete with a pump dispenser! As with all our products, MAN STUFF -Citrus vegan friendly, cruelty free and great for sensitive skin.
Non Detergent Shower oil
Mint Stuff – Non Detergent Shower oil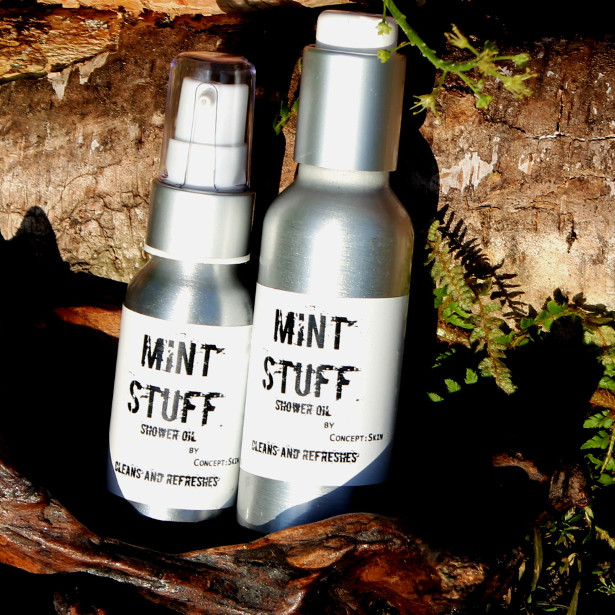 Can you imagine what your day be like if you could apply clarity, focus and empowerment before you walked out of your front door?!
Your day will completely unfold with grace and ease because you will have the mental agility to deal with all the challenges the day presents , the focus to deliver daily achievement targets and the empowerment to put your best foot forward… everyday!
This is what you get when you use our fantastic non-detergent shower oil, MINT STUFF!
Made with mint and vertiver, which work on the creative and empowering center of the solar plexus chakra, MINT STUFF clears your head of brain fog and gets those brain cells going. You are clear and focused on what you want to achieve during the day and how to go about making that happen! You emerge from your shower refreshed moisturised and ready to take on the day.
The MINT STUFF can be applied before you get into the shower or can be applied to wet skin. The dispersible oil will lather up to take off dirt and leave you feeling moisturised!
Wake Up – Shower oil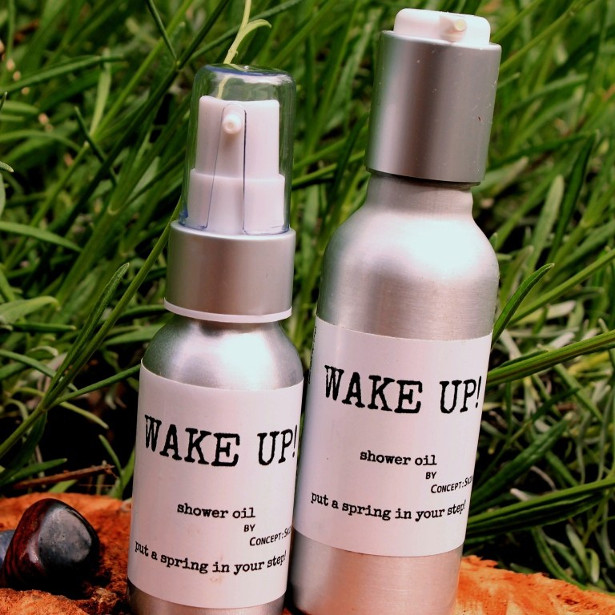 Can you imagine what your day be like if you could apply confidence, clarity and a self-esteem booster, before you leave your home?!
Your day will completely be within your control because you will have the confidence to deal with all the challenges the day presents , the clarity to anticipate those challenges and the self-esteem to know that your are delivering your best …. everyday!
This is what you get when you use our fantastic non-detergent shower oil, Wake Up!
Made with begamot and lemongrass, which work on the creative, communicative and empowering centers of the solar plexus chakra and throat chakra, Wake Up! allows you to go forward in your day with confidence, knowing that you will communicate your ideas clearly and concisely . You are confident in your ability to deliver on your daily goals.
Grapefruit and Mint – shower oil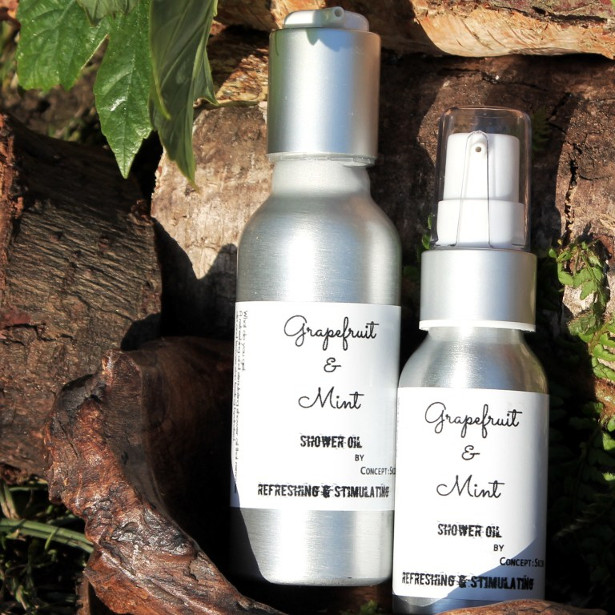 How would you like to begin your day in a state of mindfulness straight out of the shower? To be able to know that your day will be filled with productivity and calm and confidence as a result?
The Grapefruit and Mint shower oil provides you with this start!
This blend of grapefruit and peppermint essential oils helps stimulate the mind and relax the nerves, promoting your state of mindfulness. Grapefruit and Mint shower oil helps you to bring balance to your third chakra allowing you to unleash your creativity and feel more confident .
Kind to your skin and to your mind, it has all the power of Mint Stuff without the kick in the backside! You've got to try this to believe it!
As with all our products, the Grapefruit and Mint shower oil is suitable for those with sensitive skin conditions, vegan friendly and cruelty-free.
Why Mens' care?
I never really thought about men's care until I met my husband. He of course was tall, light brown hair, blue eyes and gorgeous but with one teensy weensy flaw…. he had the driest skin in England!!!
One day while sitting in our favourite pub, The Shakespeare in Canterbury, I asked him why, in spite of the many and various men's skincare products out there, did he not use anything on his skin?
His answer was not the usual 'guys don't need use skin products' that is usually trotted out by men who do not want to engage in the conversation. The answer he gave was telling … he said "all the stuff out there always leaves me feeling like I have been covered in grease or disappears within 5mins and I am still left with dry skin".
I took this on board and decided to relegate all the work I was doing on women's skincare to the back burner and work on a product for men that would fulfil the above brief; no greasy residue and lasts all day.
I succeeded! We had a great base which fulfilled the brief but when I presented this marvel to my husband he then said ' But it has no smell! At which point I rolled my eyes and asked "so what kind of smells do men like?" his anwer was a classic.."i don't know something fresh" GRRR!
Back I went to my little lab space (otherwise known as the spare room) and concocted several 'fresh' smells form the essential oils I had to hand and came up with an amazing citrus blend. He loved it and so did the other men I got to try it! And my first product was born and it was designed for men.
Men want to look after their skin but they cannot be fobbed of with 'manly smelling stuff' that doesn't suit their personality or body chemistry.
With the men's care range at Concept:Skin, I have designed andcreated products that fulfil the need to not have dry skin that will crack and flake but that also doesn't leave you feeling a greasy mess which will have an effect on your confidence and performance.
We thrive on creating products that enhance body and mid and our men's care range delivers just that.
About me
My name is Chioma Esther Copeman and I am the founder of the skincare company CONCEPT:SKIN Ltd.a business that creates skincare for the soul and body.
I fell in love with making skincare in my first ever lab session while studying Pharmacy at uni. We made aqueous cream… and I got it right the first time! It was glorious. Unfortunately it took me the next 14yrs to remember how much I loved that moment. In the mean time of course I had a career as a pharmacist, got a mortgage … never did get round to getting the dog but I was never as happy as I was in that lab making aqueous cream.
So I decided to do something about that. In 2014, I got rid of the job ( I definitely was no longer engaged with it), the house, got a husband ( yes I know …they are for life and not just for Christmas)… and plucked up the courage to start my skincare business.
It was the best decision EVER! I finally get to do what I love and I get to change the world! Yes I can hear your scepticism , How can skincare change the world?
I'll tell you how, I decided to create skincare that cares for the person within as well as outer shell; skincare that can restore the person within to their highest potential allowing them to flourish and thrive.
I love what I do and so will you.

Manscaping Made Easy. pfb VANISH. A Complete Body Care Line For Smooth, Even-toned Skin. www.pfbvanish.com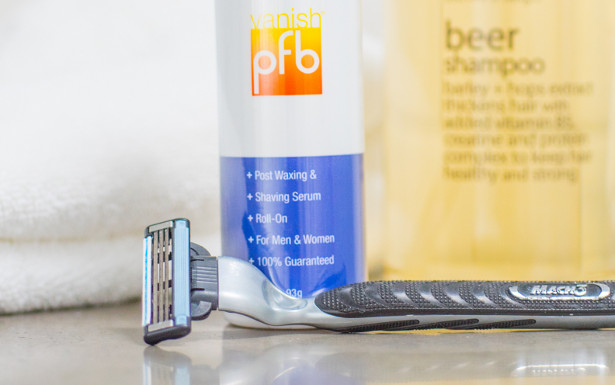 FACEBOOK | LINKEDIN | INSTAGRAM | TWITTER
Manscaping Made Easy
As one of the recent features on your site stated: Almost two thirds (57%) of British gents are re-styling their facial hair monthly.
This grooming, or man-scaping, can often come with unwanted side effects like bumps, razor burn, and even ingrown hairs. It can all be unsightly and uncomfortable! What's often worse is the aftermath: dark, pigmented spots that remain from picking at the bumps.
I'm writing to introduce you to a product line that will forever change the man-scaping experience! It features products that both prevent future ingrown hairs AND lighten any hyperpigmentation. PFB Vanish + Chromabright – this product is a game changer! A must have in any daily maintenance routine.
PFB Vanish is a unique, cosmetically elegant roll-on gel that is formulated to aid in the relief of in-grown hairs and razor bumps from shaving, waxing, sugaring, threading and laser hair removal. The brand recommends paring Man Mask, a soothing botanical balm, with the use of PFB Vanish + Chromabright immediately after any hair removal treatment to soothe, heal, and moisturize skin.
PREVENT.         SMOOTH.          HEAL.
In order to relieve skin irritation and ingrown hairs effectively, a solution must be able to penetrate the barrier properties of the skin. PFB Banish contains powerful, yet gentle exfoliants to enhance penetration for a quick response, usually within 48 hours.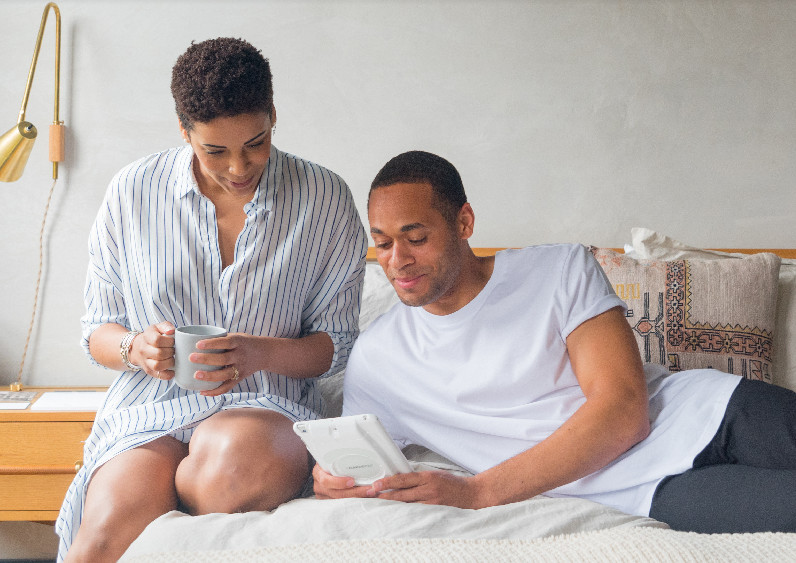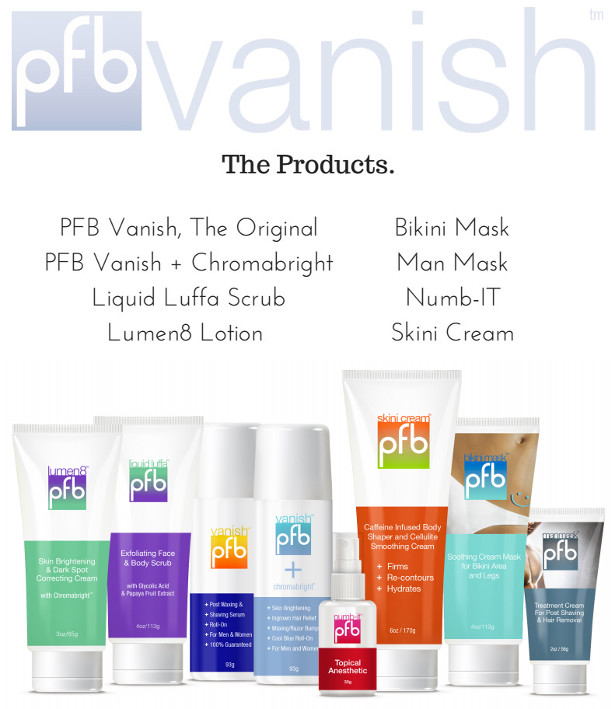 Thinking of a gift for your well groomed man, check out Decorelo, a great selection of modern gifts, including the Portland Vintage Leather Style Rugby Ball Washbag >> www.decorelo.co.uk

modern gift store www.decorelo.co.uk.
Design Shop based in Halifax West Yorkshire specialising in Contemporary Furniture, Lighting, Home Accessories and gifts, Visit us at www.decorelo.co.uk to view our online Store.

Decorelo are official stockists from the leading brands across the world with many ranges not available anywhere else online. They are official stockists of the following top design brands –
Authentics & Tradition Copenhagen, Actona, Anglepoise , Alessi, Baci Milano, Black+ Blum, Blomus, Bobble, Branex Design, Braun Clocks,
Calligaris, Diamanitni & Domeniconi, Dan Form, Effezeta, Eva Denamek, Ferm Living, Flos, Flux, Gillmore Space, Guzzini, Innermost, Jacob Jensn, Kartell, Koziol, Legnoart, Magis, Newgate Clocks, Normann Copenhagen, Orla Kiely, Punkt, Royal VKB, Sagaform, Stadler Form, Umbra, U+ , Wedgewood, Zebag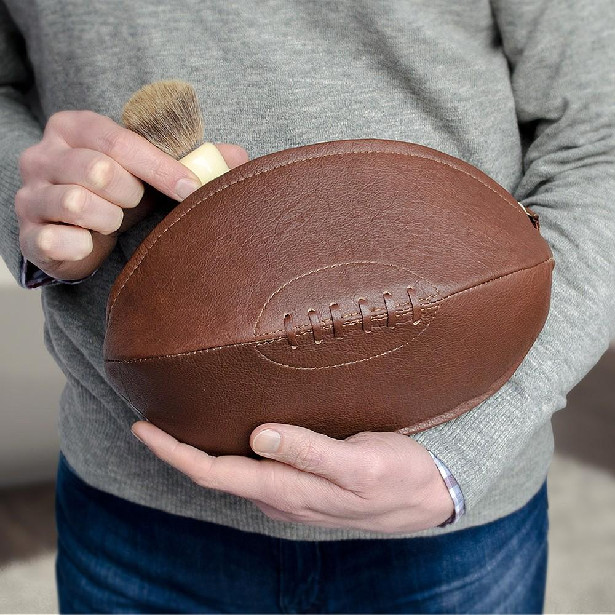 Plus many more.
Free Delivery within the UK mainland on all orders.
If you have any questions about a particular item then please call or use our free callback service or email for knowledgeable and friendly advice from our expert sales and interior design team. If you see any item anywhere else cheaper we will match the price.
One of their bestselling products over the last few years has been their Rugby ball wash bag.
It's a vintage leather style rugby ball that is handy for carrying your cosmetics on game day.
www.decorelo.co.uk/products/portland-mens-leather-rugby-ball-wash-cosmetics-bag
|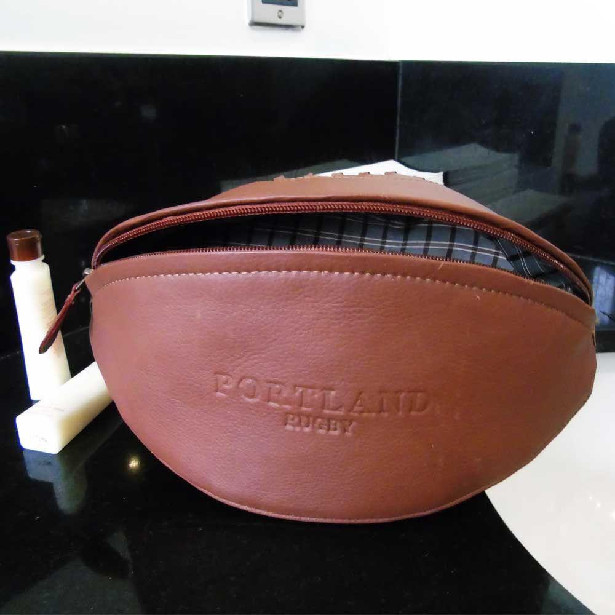 |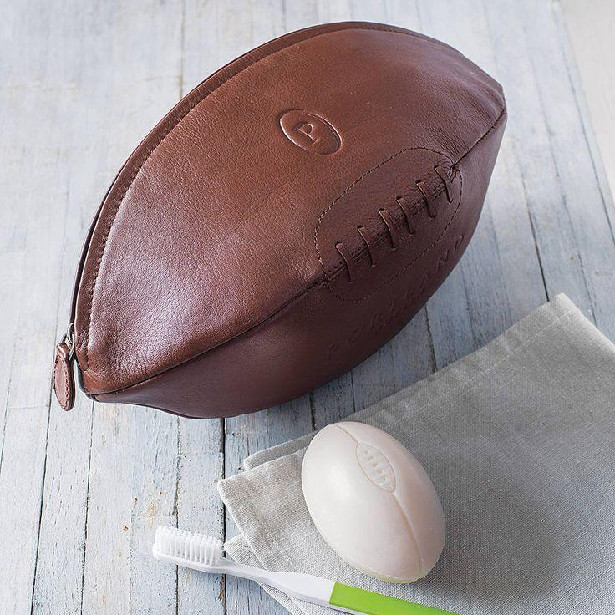 Introducing Absolute Collagen: A Brand New British Brand For Your Daily Dose Of Beauty
TWITTER | FACEBOOK | PINTEREST | INSTAGRAM
The product
Absolute Collagen is a powerful anti-ageing liquid high grade marine collagen that fights against the visible signs of ageing and supports skin, nails, hair and joints from the inside out. Take direct from the sachet or mix into a drink.
Each dose provides you with the highest concentrated dose of premium peptan f2000 hydrolyzed marine collagen – 8,000mg (8g) in each 10ml serving.
Our advanced formula is also infused with vitamin C, which works synergistically with marine collagen for optimum skin rejuvenation and tissue renewal. Absolute Collagen is as absolute as possible, hence each daily 10ml dose contains 8 grams of collagen, 36 calories and 9 grams of protein – a twist of lemon.
Being a liquid, it is absorbed better into the bloodstream than tablet form and contains no fillers, binders or plastic coatings.
The science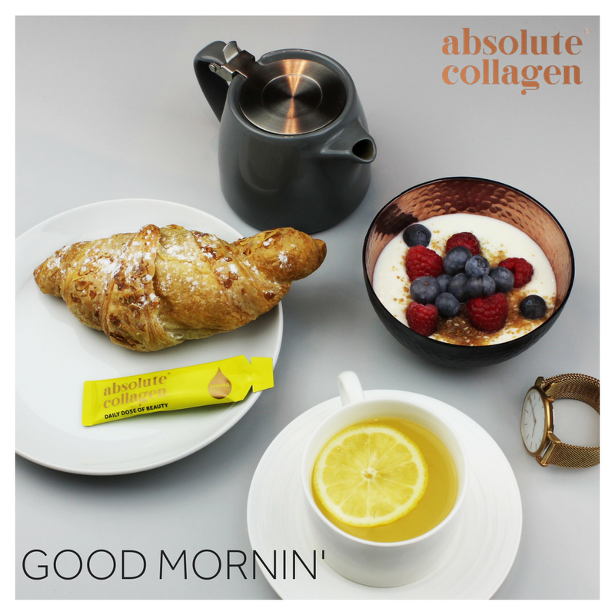 By the time we are 25 our collagen levels begin to deplete, and by 40 we've lost around a third of our natural collagen, causing our skin to wrinkle and sag. This is why collagen is a popular ingredient in many branded face creams which work topically.
Decades of research shows that Type 1 fish collagen is absorbed at a higher level into the bloodstream and circulated throughout the body more easily than other types of collagen. In the arena of ingestible beauty products, collagen is now recognised as the star player.
RRP: £29.99
Buy online: absolutecollagen.com
Subscribe: free delivery every 2 weeks £29.99
Join the skincare revolution: become a #Absoluter!
For further detailed information: visit www.absolutecollagen.com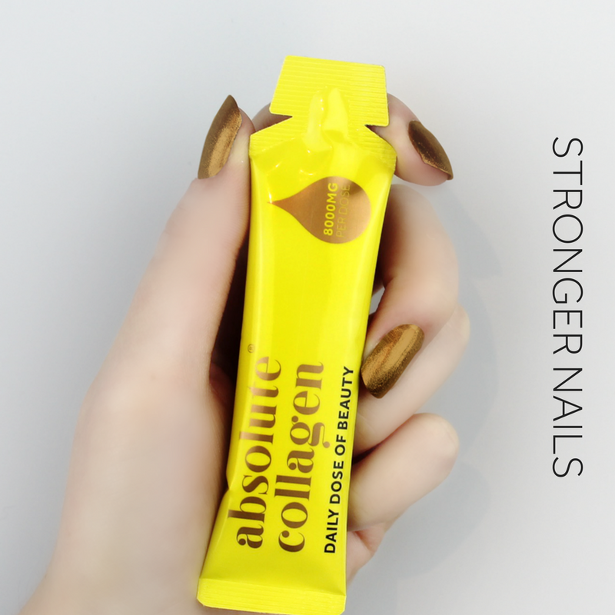 Modern man: 5 tips on how to manage your sexual anxieties www.london-andrology.co.uk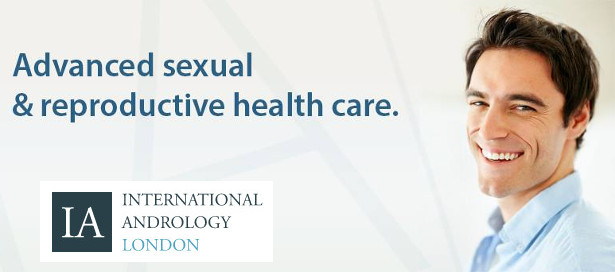 Are you experiencing symptoms of over stimulation? Do you find you are unable to last long enough to satisfy your partner? Have you found yourself unable to sustain or achieve an erection? Feeling anxious about your penis size or more?
Doctors at International Andrology- the leading clinic for men's sexual and reproductive health believe that more people than ever are suffering from sexual anxiety. Here they advise on managing the issues.
"Imagine this, no TV, no Internet, no mobile phones. Now imagine how often you'd see images of a naked women… or man? Perhaps in a magazine, perhaps on page 3 of a nationwide newspaper, perhaps in a stashed away racy magazine."
How times have changed: TV is evolving, not only is there on-demand porn, there's now 'soft porn' made mainstream – have you seen Love Island lately? Late night Big Brother? How about Game of Thrones? …and if you specifically want to find something to 'get you in the mood', there's the internet, there's mobile internet, there's downloadables… we all have on demand access to scenes-of-a-graphic-nature like never before…
…and you're never far away. Whether you're actively seeking them out or whether you're passively watching late night TV.
Modern exposure to graphic images is unprecedented and it's leading to prevalent body dimorphism (exaggerated dissatisfaction with how you look).
Have you been affected? Have you caught yourself comparing your size to an airbrushed, photo-shopped, one in a billion male model who could make women orgasm with just one look? Have your expectations changed? Would you be able to tell the difference between a man with surgical enhancements, a freak of nature super-endowed porn star and a regular guy? Or more to the point which would you find natural, normal?
Over- exposure to porn is a new-age concept and a clinically evolving condition built from media focus on an unrealistic body image. Do you obsess about your manhood? Do you find it hard to climax? Have you suffered erectile dysfunction? Experienced premature ejaculation? Are your sexual anxieties at an all-time high?
These are all indictors of over-exposure to unfeasibly impressive sexual role models.
Fun at first, relationship breaking ultimately.
So, how can you reverse long term sexual anxieties caused by porn? How do you find a happy balance? How do you combat erectile dysfunction, premature ejaculation, relationship troubles and unrealistic expectations?
1. Put Penis Size into Perspective
Comparison is the thief of all joy. There will always be someone bigger, better and more experienced than you. There will always be someone smaller, inferior and less experienced than you. But there will never be someone exactly like you.
Porn features shockingly large penises, shot from extremely flattering camera angles. But did you know the average length of an erect penis sits at a proud 5.1 inches? If this statistic sounds small to you, you're likely suffering the body dysmorphic effects of porn.
Put a stop to porn comparison. It's not what you have but how you use it.
2. Accept Porn Is Not Real Life
Films are not reality. Reality TV is not real. Turn the camera on and people behave differently, there are producers, cameras, casting directors and the person who gets an arm workout holding the extendable mic. Most importantly, there are actors.
Whether you're watching porn or Love Island what you see is a groomed perfection, through camera filters, heavy editing, airbrushing and make up. A raunchy sound track fuels the illusion, complemented by some passionate acting…
Porn and reality TV are not real life… but watch them too often and your brain will begin to think otherwise.
3. Readjust Your Sexual Expectations… Be Realistic
Women always orgasm in porn films but new studies show realistic and scientific analysis of PornHub's top 50, result in just an 18% orgasm rate. Meaning if you mimic porn, you're likely to help your partner reach orgasm just 18% of the time. The majority of porn is scripted and directed to titillate male orgasm, not to represent a healthy and happy sex life.
Porn often relies on male fantasy, threesomes, completely shaven pubic areas and girl on girl acts. Foreplay is a foreign concept with pornography's sole aim being to stimulate and to do it quickly.
Instead of aiming to replicate pornography inside your own relationship, take time to learn and enjoy what fits for you as a couple.
4. Abstain, Try It, Repeat It… and Enjoy It
Did you ever eat so many pieces of pizza you thought you'd never want to see another again? Drunk so much wine, the slight scent of another glass made you relive the morning after? Take anything in excess and it quickly becomes less satisfying, less appealing and less enjoyable. If it's always at your fingertips, why would you want it in the first place, it's a classic lesson in supply and demand.
The teachers of tantric sex know this. It's an age-old concept that understands the pleasure of anticipation and the necessity of building want. Pornography teaches the opposite, it's everything on your doorstep all at once. Abstaining from pornography and masturbation may help make your sex life healthy again. And rebuild desire while reestablishing sexual perspective.
5. Re-appreciate the Little Things
A cheeky text to your partner, a sexual promise for the evening, a knowing touch in public. Do you see any of these during one of PornHub's top 50? No. Do they help boost a healthy sex life? Yes.
Pornography is all about the act, it focuses on intercourse, penetration and climax. It does not teach intimacy or interaction or develop the build-up, foreplay, anticipation and excitement present in mutually satisfying, real life sexual acts. Sex is both mental and physical, learning to tease your partner could be just the answer to remedy your sexual anxieties.
International Andrology is a world leading organisation of highly qualified physicians and surgeons who have played major roles in the development and improvement of modern surgical techniques in the field of men's sexual and reproductive health. It offers the most advanced treatments for male sexual dysfunction, sub-fertility, aesthetic and functional urogenital surgery successfully treating problems like erectile dysfunction, Peyronie's disease (extreme curvature of the penis) and premature ejaculation.

Sudocrem which is a household name, is a very versatile and useful substance and a welcome item in any Male Grooming Kit Bag! >> www.sudocrem.co.uk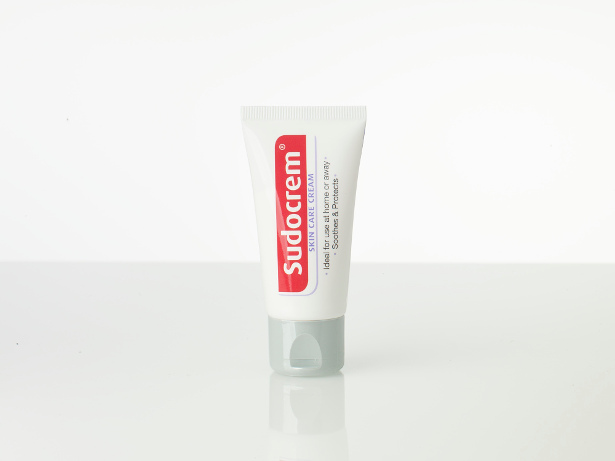 Sudocrem has long been a household name, and also produces Sudocrem Skin Care Cream, a 'grown up' version of the classic Sudocrem Antiseptic Healing Cream and uses the same key ingredients in different proportions. Sudocrem Skin Care Cream is an everyday cream designed to fight spots, and soothe little rashes and dry patches and it's perfect as part of a daily skincare routine to help maintain beautiful, healthy skin.
The product costs just £1.99 from Boots and has many celebrity fans including Alex Gregory and Shane Ward.

MITCH® premier men's grooming line, workable, long-lasting styles for everyday looks. www.paul-mitchell.co.uk/our-products/mitch
FACEBOOK | TWITTER | PINTEREST | INSTAGRAM | YOUTUBE
MITCH® is a premier men's grooming line that offers workable, long-lasting styles for everyday looks. With products ranging from moderate to maximum hold and ultra-matte to high shine, this top brand tailors to every guy's personal style. The complete collection also features high-performing ingredients, a clean scent and colour-coded packaging to make great grooming easy.

1. BARBER'S CLASSIC®
MODERATE HOLD/HIGH SHINE POMADE
Reach for this classic pomade to create slicked-back looks or take control of curly or wavy hair with tons of flexibility and shine. Anything from sleek, boardroom-ready styles to ultra-cool pompadours are easily formed with a comb or fingers.
Price: £14.95 | 85g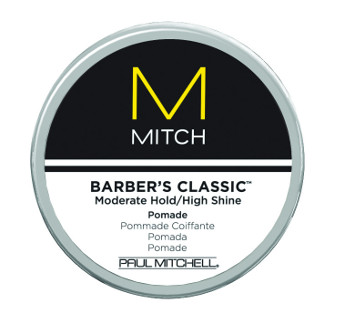 2. CLEAN CUT®
MEDIUM HOLD/SEMI-MATTE STYLING CREAM
Get a clean-cut look with this no-fuss forming cream, ideal for all hair types. Helps bulk up hair texture for a thicker style, while pliable hold lets you shape and reshape with lasting control. The natural shine and easy finish ensure a fresh, no nonsense look every time.
Price: £14.95 | 85g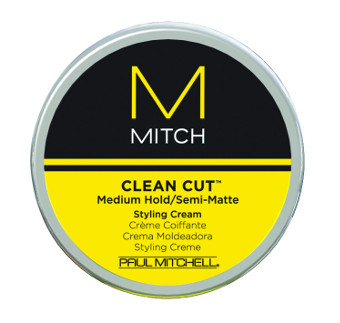 3. REFORMER®
STRONG HOLD/MATTE FINISH TEXTURIZER
Add fullness and make your hair behave with this versatile styling paste. Powerful hold and pliability put you in control. The no-shine formula leaves a matte, low-maintenance finish.
Price: £14.95 | 85g
4. CONSTRUCTION PASTE®
ELASTIC HOLD/MESH STYLER
Shape and shift textured looks with just the right amount of hold. This fibrous, mesh-like constructor is pliable enough to form, separate and define any hair type, without flaking or residue.
Price: £12.95 | 75ml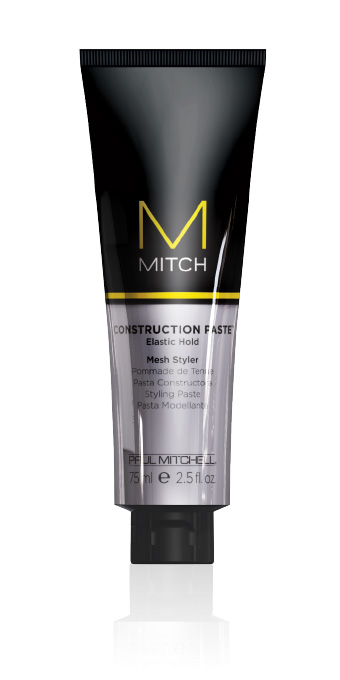 5. DOUBLE HITTER®
2-IN-1 SHAMPOO AND CONDITIONER
Wash and condition in one easy step. This 2-in-1 sulfate-free combo lathers like a champ and leaves hair full and healthy-looking with a fresh, clean scent. Ideal for all hair types. Directions: Lather into hair, massage and rinse. You're done!
Price: £13.95 | 250ml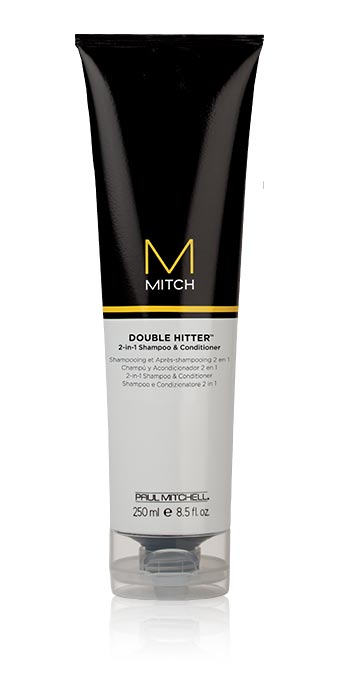 6. HARDWIRED®
MAXIMUM HOLD/SPIKING GLUE
Spiked and extreme looks are no obstacle for this styling powerhouse. Create even the most dangerous styles with maximum hold that keeps hair in place – without flaking out.
Price: £12.95 | 75ml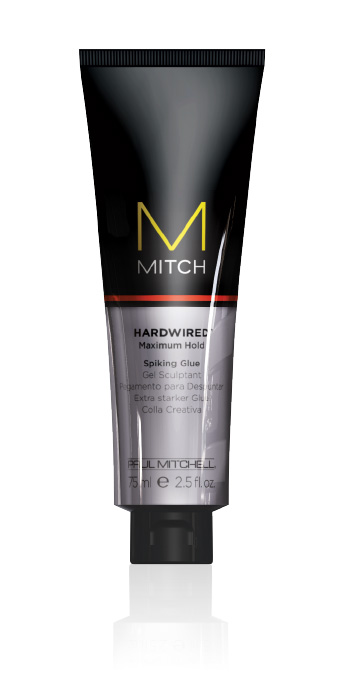 7. HEAVY HITTER®
DEEP CLEANSING SHAMPOO
For a deep clean you can feel. Invigorates and refreshes as it washes away dirt and product residue, leaving hair with a fresh cedar and agave scent.
Price: £10.95 | 250ml
8. STEADY GRIP®
FIRM HOLD/NATURAL SHINE GEL
Get a steady grip on any style with this extra-strength gel. Helps hair look thicker as it shapes and separates with a long-lasting, firm hold. Resists flaking and drying – the alcohol-free formula leaves a strong, clean finish with natural shine.
Price: 12.95 | 150ml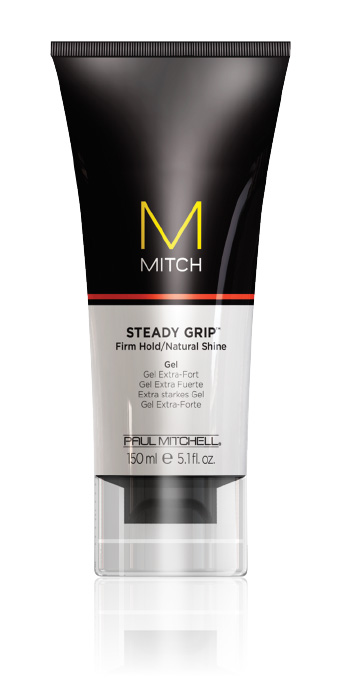 9. MATERIAL™
STRONG HOLD • ULTRA-MATTE STYLING CLAY
Make hair look and feel thicker with this powerful high performance styling clay. Strong grip bulks up texture without weighing it down. The no-shine formula leaves a dry, ultra-matte finish.
Price: £14.95 | 85g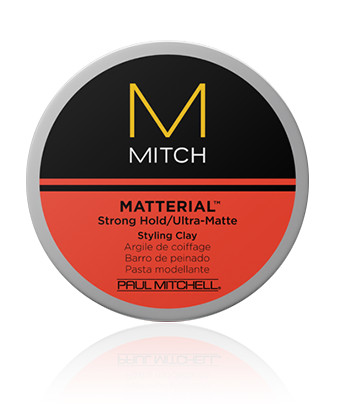 MITCH® is proud to have Premier League player Geoff Cameron as its Global Brand Ambassador. Geoff is best known for his place on the world stage right now. Not only does he play in the Premier League for Stoke City, he also plays for the United States national team. Geoff's a versatile player who has played five positions during his professional career and will continue to be a key player, no matter what team he's playing on!
Don't miss our MITCH® pitch-side advertising on a field board near you soon!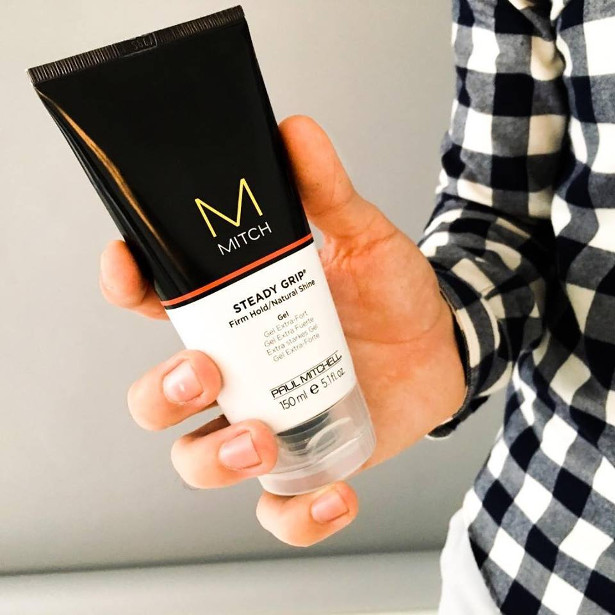 |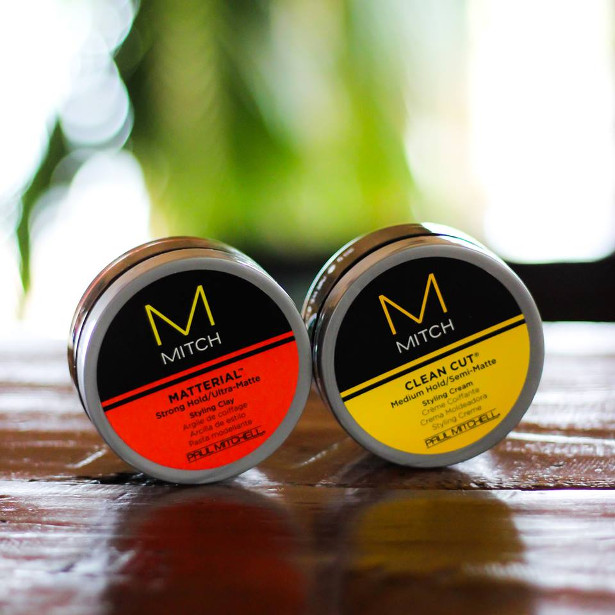 |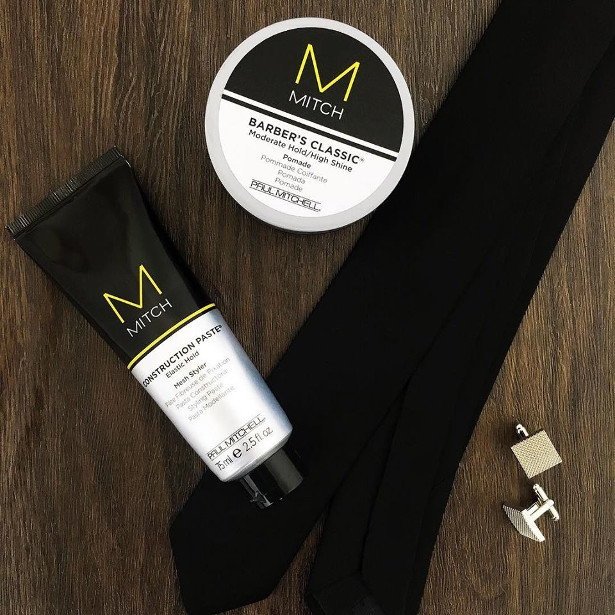 |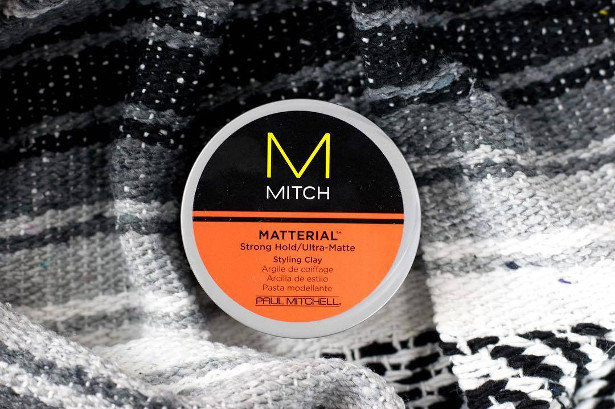 |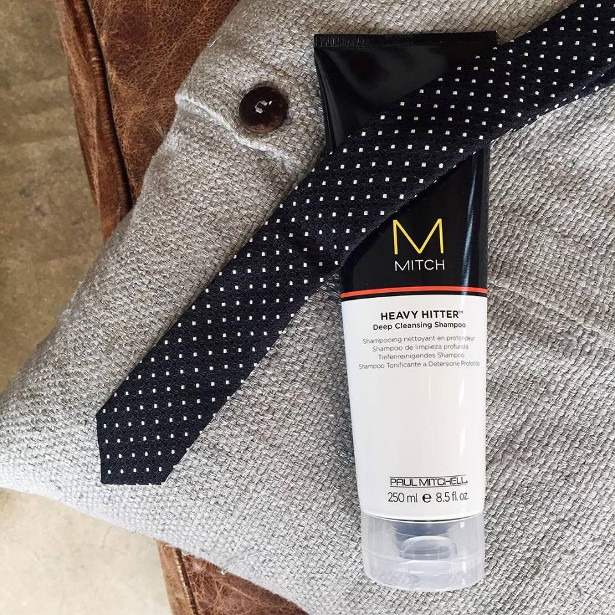 |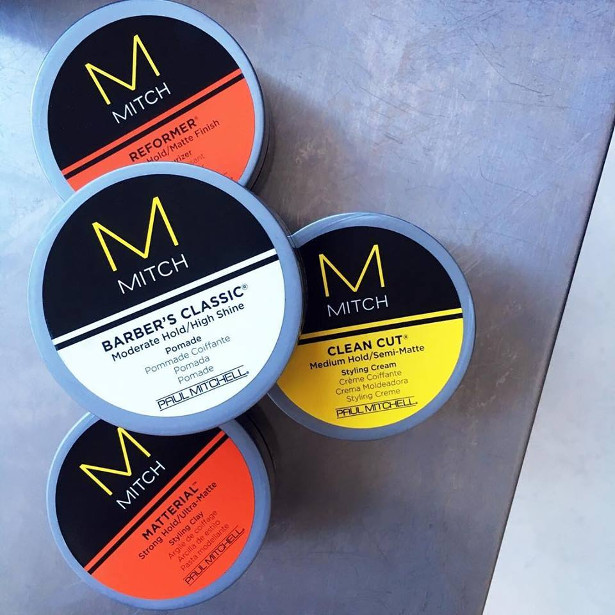 |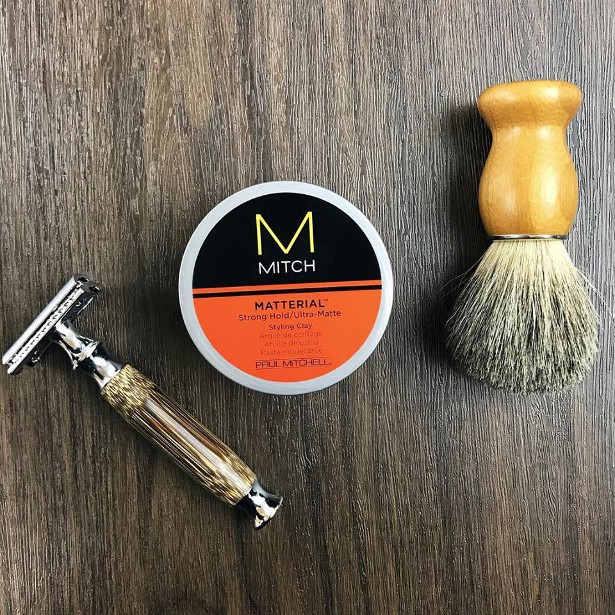 MODRNMAN

Being a man has never been so complicated, being a Modrn Man is simple. The company was founded to bring simplicity and efficiency in the men's skin care market.
We are dedicated to keeping the human race alive by making men look their best, increasing their confidence and leading healthy lives.
We only take men's personal care and health seriously, not ourselves. A sense of humor is what keeps our sanity.
We are for every man who want effective and efficient products to step up their game. We are bringing this to the entire nation, black, white, red, brown, feel the vibration.
Does a Modrn Man look good? Hell, yes!
Does he care about his health? Darn straight!
Does a Modrn Man have to throw his inspirational beauty and coolness in people's faces, like a hipster wearing a banana hammock at a public pool? Heck, no!
We shun the traditional beauty facade and instead make men laugh, learn a few things and not be ashamed to care about how they look, feel, and who they are.
We constantly push the envelope, but we still believe that a man's word and handshake is something sacred. Integrity is behind everything we do.
A man's legacy is created through a lifetime of choices, Modrn Man's legacy will be defined by efficiency, humor, integrity and humility.

SurvivorEyes Inc. introduces the ONLY complete Browstyle kit for men called Brows for Bros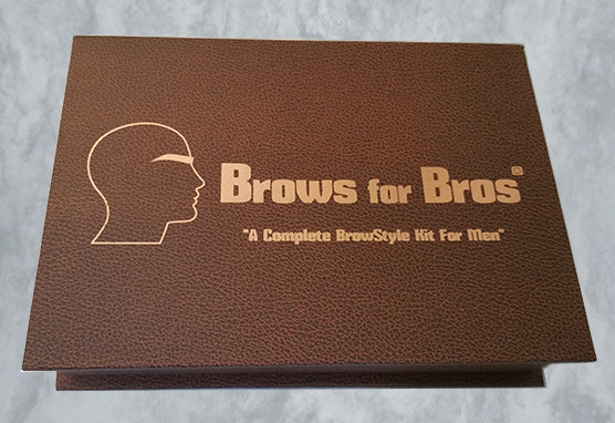 FACEBOOK | GOOGLE+ | INSTAGRAM | PINTEREST | TWITTER | YOUTUBE
Founder Elizabeth "Lisa" Brambilla is a breast cancer survivor, and has created a unique beauty product that helps those who struggle with hair loss called "SurvivorEyes". Having survived breast cancer and experienced all of the side effects of treatment, she is somewhat of an an "expert" on several related issues including the challenges faced when our image is compromised . The loss of hair (most especially ones' brows) can be overwhelming to our self-confidence, which is why she created SurvivorEyes. SurvivorEyes is an innovative new beauty product that offers high fashion brows with all day wear that are easy to apply.
In response to a growing trend of men visiting beauty counters across the country, SurvivorEyes Inc. has created a BrowStyle kit for men called Brows for Bros® . This complete BrowStyle kit includes 10 masculine brow templates along with a sweat proof, waterproof pomade cosmetic in 3 color pallets, along with a dual sided applicator, all in a mirrored compact.
For information view their company website on >> www.survivoreyes.com
Brows for Bros is a complete BrowStyle kit for men. Each kit includes: 10 masculine styled brow templates along with 2 sweat proof, waterproof pomade cosmetic pots in rich & vivid tones along with a dual sided applicator and application insturctions, all in a football leather-look, mirrored compact. Available in 3 color pallets to compliment any skin tone:
Soft Blonde for Grey, Ash or Blonde hair and fair complection
Brunette: for brown or red hair and medium complection
Deep Brown for dark hair and warm to dark complection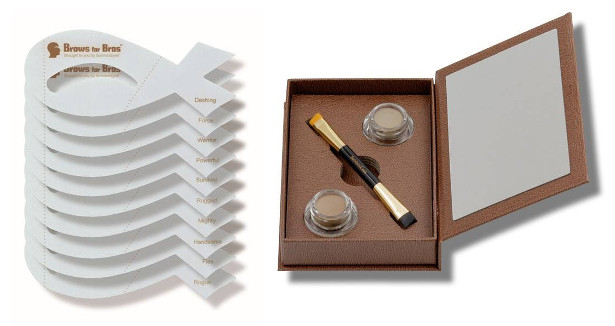 |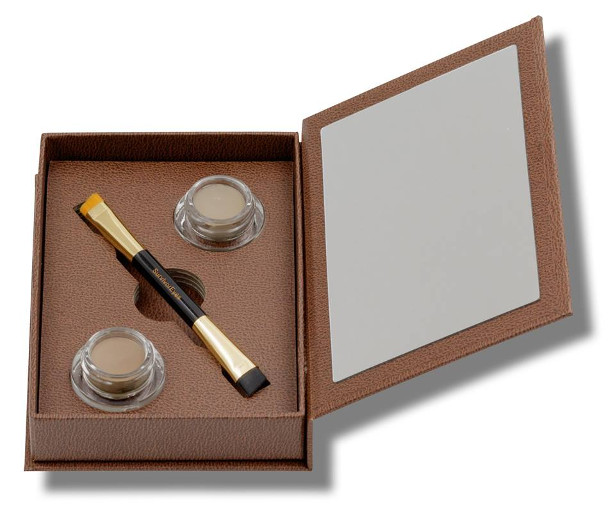 Organic Men Discover Green People | Skin, Shave, Hair. www.greenpeople.co.uk

TWITTER | FACEBOOK | YOUTUBE | GOOGLE+ | INSTAGRAM | PINTEREST
Organic Men Discover Green People
THREE STEPS TO YOUR CLOSEST SHAVE GREEN PEOPLE FOR MEN – FOR PURE PERFORMANCE
For some men, shaving can lead to days of discomfort with sore and irritated skin. Staying clear of harsh foaming agents such as sodium lauryl sulphate (SLS) and alcohol and choosing products with highly protective, moisturising ingredients helps keep the skin supple and hydrated – a key factor in improving shaving comfort. Green People for Men has created a selection of pure performance products which strengthen, soothe and protect the skin, giving your closest shave yet.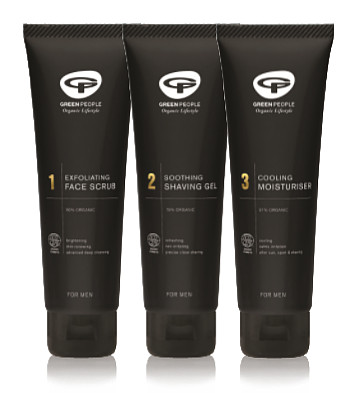 STEP 1 No. 1 Exfoliating Face Scrub combines a synergy of key plant actives to avoid breakouts, eliminate toxins and improve skin tone. Bamboo stem buffs away dead cells from the skin's surface while Bentonite clay draws out and traps toxins and pollutants. Grapefruit oil is energising and uplifting, not just giving this scrub its refreshing aroma but its naturally antimicrobial and antiseptic properties help keep skin clean and clear. STEP 2 No. 2 Soothing Shaving Gel is now a NEW improved formula. This unique organic shave gel creates a high density, natural lather with a creamy feel that lasts longer on the skin, allowing for a closer, more precise shave. Seaweed creates the perfect 'skin slip' feel, allowing the razor to glide over the skin with no nicks, cuts, razor burn or dragging, for a smoother daily shave.
STEP 3 No. 3 Cooling Moisturiser blends fairly traded Shea butter and organic Almond oil to naturally soothe the skin after shaving, replacing the natural oils needed for healthy skin. This light and non-greasy formula is infused with cooling, anti-inflammatory Peppermint oil and boasts plant actives and antioxidants to balance the natural flora of the skin.
All products from Green People for Men are certified organic by both EcoCert and OFF. They are suitable for sensitive skin and men who are prone to eczema, psoriasis and acne.
NO. 1 EXFOLIATING FACE SCRUB – £13.50 – 125ML NO. 2 SOOTHING SHAVING GEL – £13.50 – 125ML NO. 3 COOLING MOISTURISER – £15.00 – 125ML
NO. 7 ANTIOXIDANT REPAIR SERUM GREEN PEOPLE FOR MEN – FOR PURE PERFORMANCE
Serums deliver extra nutrients and plant actives in a lightweight, breathable formula, to be worn on their own or before a moisturiser. Green People for Men No. 7 Antioxidant Repair Serum is packed with active ingredients to repair, rejuvenate and awaken tired skin.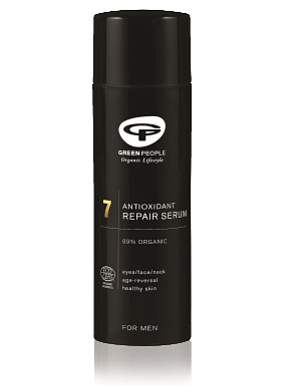 RICH IN ANTI-AGEING BAICALIN
This extraordinary certified organic serum contains Baicalin, a remarkable plant extract which is clinically proven to extend the natural life of skin cells, directly reducing the effects of ageing.
For use on face, neck and eye area this highly concentrated formula also contains a rare green Seaweed (Enteromorpha compressa) which works in synergy with other key actives to increase collagen production, firming the skin.
Olive Leaf penetrates deeply into the skin without clogging pores and is a rich source of antioxidants, providing intensive protection against pollution and free-radical damage.
NO.7 ANTIOXIDANT REPAIR SERUM 50ml – £17.50
No. 7 Antioxidant Repair Serum is suitable for sensitive skin and men who are prone to eczema, psoriasis and acne.
All products from Green People for Men are free from skin irritating chemicals, drying alcohol, harsh foaming agents, synthetic fragrances and animal derived ingredients.
THE NATURAL SOLUTION TO DANDRUFF GREEN PEOPLE FOR MEN – FOR PURE PERFORMANCE
It is a common complaint for men worldwide – itchy, irritated scalp and dandruff. Ian Taylor, Cosmetic Scientist at Green People says, "Healthy skin continuously regenerates itself. In a monthly cycle new cells develop, pushing the old cells to the surface, which shed normally as tiny particles that are not visible to the human eye. In the case of sufferers of dandruff, these cells build up creating a 'crust' on the scalp; the cells eventually break away in larger clumps, what we know as dandruff. Scientists have shown that in sufferers of dandruff, cell production is much higher than normal, creating a massive build-up of skin cells on the scalp."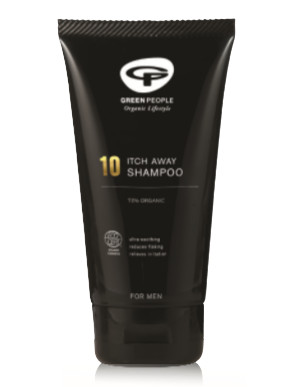 No. 10 Itch Away Shampoo from Green People for Men uses a combination of organic ingredients to effectively combat the skin build-up, itching and excess flaking linked to dandruff.
PINEAPPLE TOPS THIS AWARD-WINNING FORMULA Pineapple extract is key to this shampoo's credentials. It has unique levels of the enzyme Bromelain which effectively 'melts away' the protein that attaches dead skin cells to the scalp. Continued use of Itch Away Shampoo also helps prevent further build-up by continuously shedding the dead cells as they reach the surface of the scalp.
This gentle shampoo also uses the soothing effects of Aloe Vera, Chamomile extract and Lavender to calm an inflamed scalp and help reduce itchiness. The antimicrobial properties of organic Green Tea oil help prevent fungal as well as bacterial growth and infections. To keep the hair in top condition, Yucca extract, famed for its moisture-retaining properties, reduces dryness while Chamomile extract helps to protect the hair against free-radical damage caused by everyday environmental pollution. Finally, Rosemary oil and Cypress, traditionally used to treat irritation, dandruff and other scalp conditions, help to stimulate circulation in the scalp to increase the nutrient levels in the hair follicles.
NO. 10 ITCH AWAY SHAMPOO – £13.50 – 150ML
All products from Green People for Men are certified organic by both EcoCert and OFF. They are suitable for sensitive skin and men who are prone to eczema, psoriasis and acne.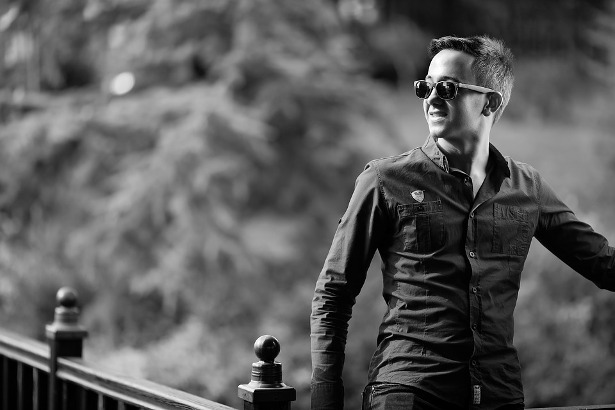 |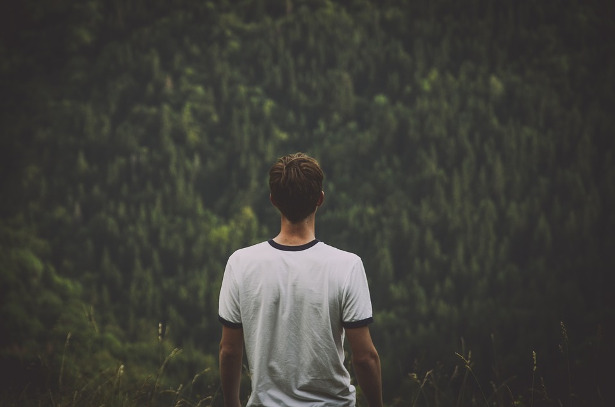 |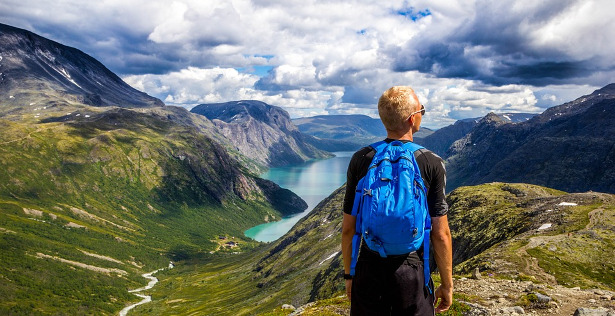 |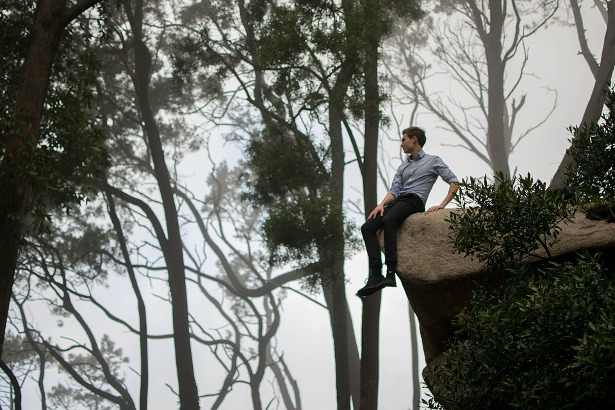 |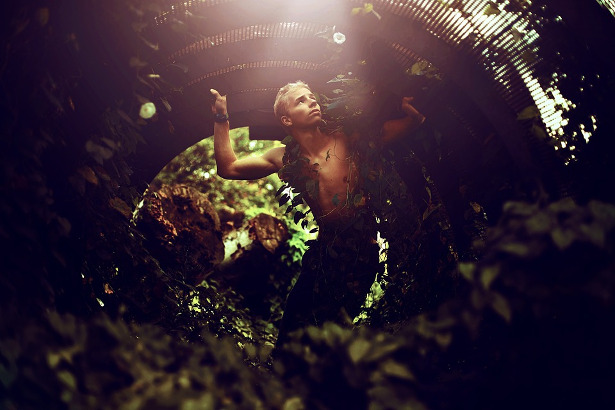 |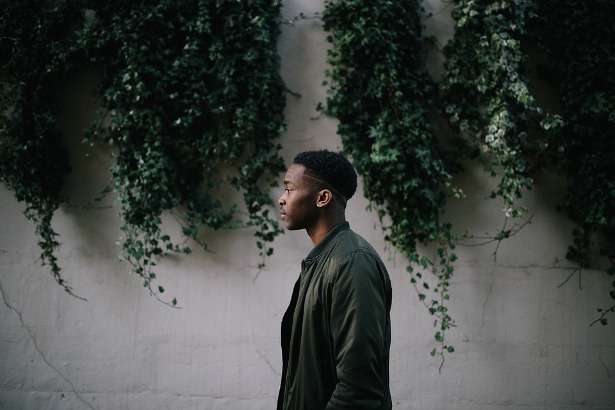 |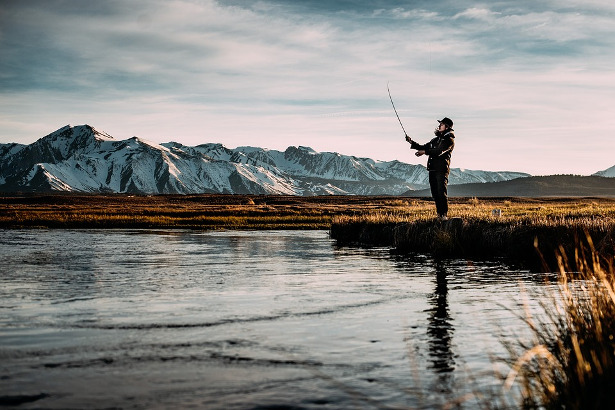 |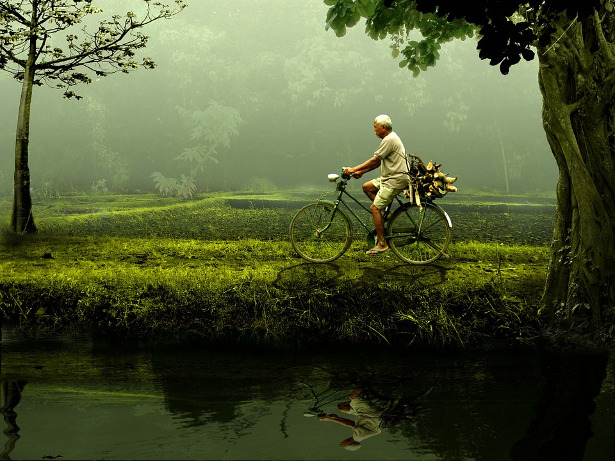 Frederick Benjamin Grooming. A grooming line of advanced personal care solutions for men and the professionals servicing their daily needs. shop.frederickbenjamin.com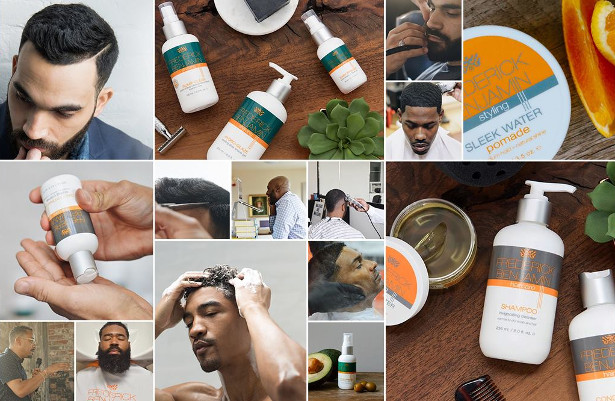 TWITTER | FACEBOOK | INSTAGRAM | YOUTUBE
Frederick Benjamin Grooming, a grooming line for multicultural men.
|
With over a decade of experience in executive roles at personal care giants Revlon and L'Oreal, CEO & founder, Michael James created Frederick Benjamin Grooming, a grooming line of advanced personal care solutions for men and the professionals servicing their daily needs.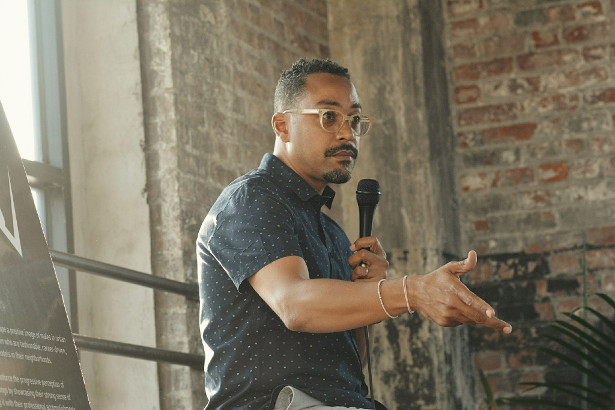 "At FREDERICK BENJAMIN, we are committed to offering our clients grooming solutions that are simple to use and cutting edge in formulation, highlighting an emphasis on technology, while putting nature, the environment and technology foremost in our approach."
Grooming line that combines natural ingredients and targeted regimens to help men look their best.
Shaving | Hair Care | Styling
#StayGroomed
FREDERICK BENJAMIN and today's modern gentlemen both share the same concern for personal appearance and perfection in their choice of grooming products to help honor and promote their individual style.
Primer Pre-Shave Oil + Aloe Shave Gel + Post-Shave Lotion for a 3-step solution to a pain-free shave.
No more razor bumps.
No more skin irritation.
More at :- shop.frederickbenjamin.com