FREZYDERM REVITALIZING SERUM, THE ELIXIR FOR RADIANT SKIN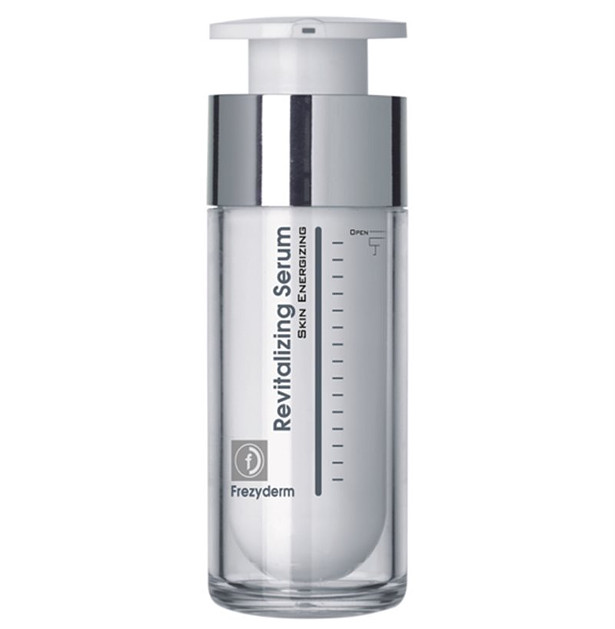 FACEBOOK | INSTAGRAM | YOUTUBE | TWITTER | LINKEDIN
FREZYDERM make it their business to know great skincare, inside and out. With skins serums now an essential part of skincare routine, we've created a Revitalizing Serum.
We've already looked at why serums should be a part of your daily routine and helped you decide which serum is right for you, but secretly we already know…
Anti-Ageing Revitalizing Serum, £24.50
FREZYDERM's Revitalizing Serum is the perfect product for taking your skin and its care to the next level. This lightweight facial moisturiser penetrates deep into the skin, giving maximum effects. Apply a few drops to your face and neck for instantly smoother, softer skin.
Our serum works by using active ingredients that give skin cells essential oxygen, helping to increase the skin's elasticity and reduce wrinkles. Use the serum in line with any of our day or night moisturisers to enhance their effects.
Suitable for all ages, the serum is an intensive skin energising treatment that gives you immediate hydration, a luminous radiance and healthy glow.
FREZYDERM sources the highest quality raw materials available, making their products extremely effective and safe.
Established in Greece by Anastasios Anastasiou, FREZYDERM remains a family owned, wellrenowned and trusted dermo-cosmetic brand, offering premium skincare solutions for all ages and skin types