A FRUITILICIOUS SUGAR REDUCED TREAT FROM HARIBO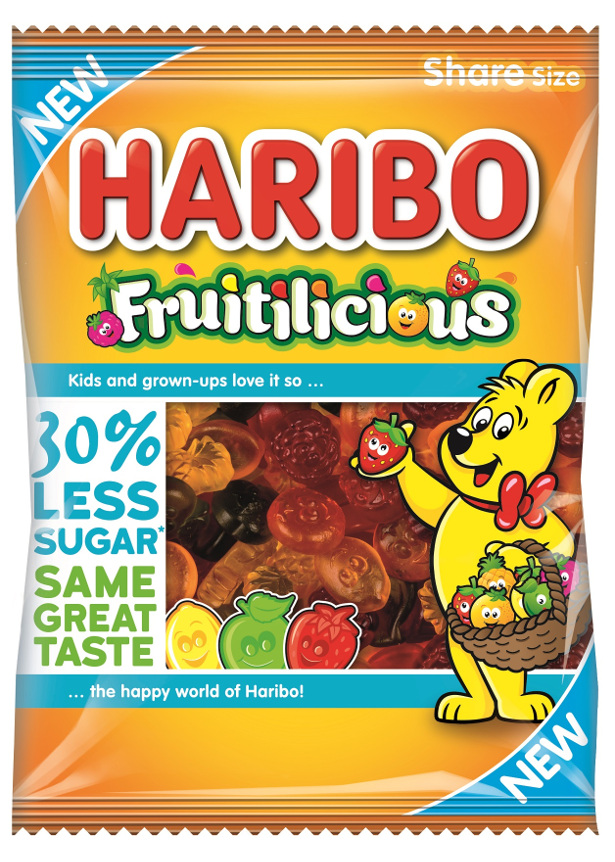 HARIBO has unveiled a new addition to its range – Fruitilicious, a treat bursting with fruit flavour and 30% less sugar than regular fruit gum sweets!
Delivering the same great taste that's loved and expected from HARIBO, Fruitilicious offers consumers even more choice when it comes to a sweet treat.
Fruitilicious features fruit shaped, smiley faced pieces in strawberry, raspberry, pineapple, orange, apple and lemon flavours.
Hayley Nixon from HARIBO comments: "For almost 100 years HARIBO has been producing treats and offers a wonderful selection, from sharing formats to mini bags. Through Fruitilicious we are taking this one step further by adding a sugar reduced product to our range, one that does not compromise on taste or texture – it is exactly what you would expect from HARIBO!"
Fruitilicious is available now!
For more details please visit www.haribo.co.uk.
Tweet us at @OfficialHARIBO