FÜD. VITAMIN ENERGY
Healthy new drink ditches the Dragons to deliver a natural energy boost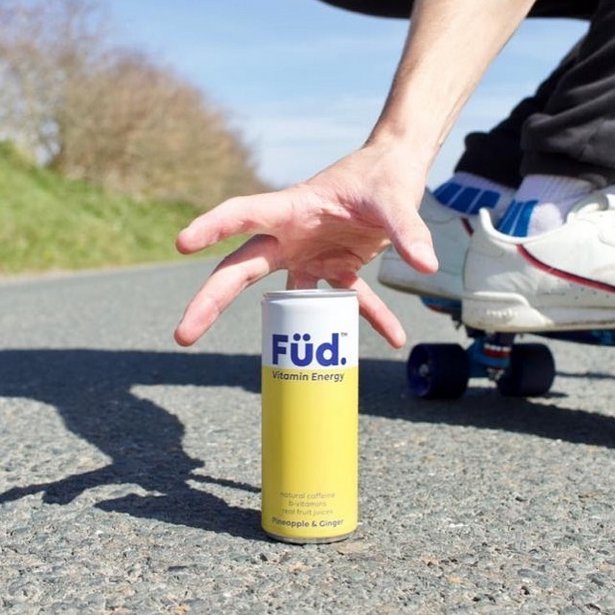 A healthy, natural alternative to traditional energy drinks, Füd. Vitamin Energy has launched two delicious flavours – Berry & Coconut and Pineapple & Ginger. Füd combines natural caffeine, B-vitamins and electrolytes with real fruit juices to deliver a completely natural energy boost.
Available via Amazon.co.uk in sleek 250ml cans (RRP: £1.95), the drinks contain no added sugar, no sweeteners, and are naturally low in calories (7kcal/ 100ml for Berry & Coconut and 8kcal/ 100ml for Pineapple & Ginger).
Füd's launch follows founder Philip Udeh and co-founder Jess Gould pitching their product to potential investors on BBC2's Dragons' Den. An episode airing earlier this year saw Philip telling the Dragons how he founded the brand after struggling for years with chronic fatigue due to sickle cell anaemia. Disillusioned by retailers stocking mainly sugary or artificially-sweetened energy drinks, he started a journey to create something better.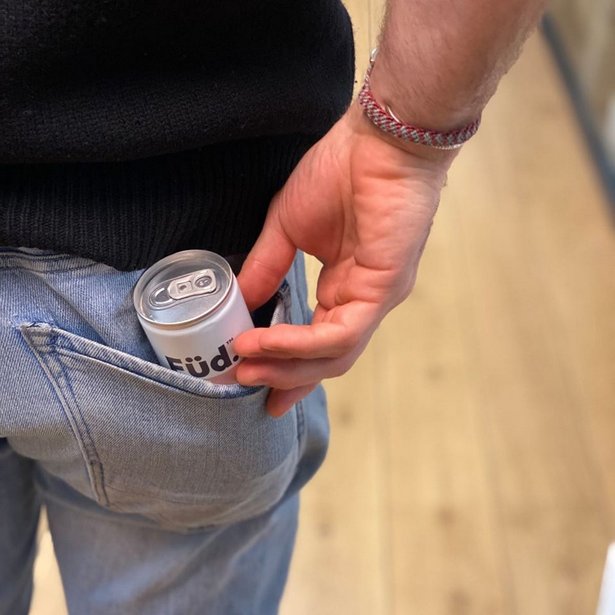 The drink, then known as Brain Füd, piqued the interest of the formidable panel of business leaders, leading to an eventual offer from Peter Jones of £50k for 30% of the company. The deal was agreed by the entrepreneurs in the Den who left with a high profile partner in Peter Jones. After the show and following negotiations with Peter Jones' team, the duo opted to reject the offer in favour of a crowdfunding campaign via the SEEDRS platform. They successfully exceeded their £100k target by £10k, bringing more than 200 new investors on board to enable the newly-revamped Füd. Vitamin Energy to launch in the UK in Spring 2020.
Philip Udeh commented: "So many energy drinks on the market are packed with artificial ingredients, preservatives and added sugar. We're pleased to be offering an alternative that provides a natural and hydrating boost to your energy levels, brain power and muscle function. Being put through our paces on Dragon's Den was definitely a once in a lifetime experience and it was great to have Peter believe in our concept. We're also immensely proud to have gained the support of hundreds of investors via our crowdfunding campaign. We want to give people a product which helps them to be at their very best, in a completely natural way."