GAMING
Answer the Call of Duty this Christmas
Call of Duty has returned to its roots with a breath-taking experience that redefines World War II for a new gaming generation.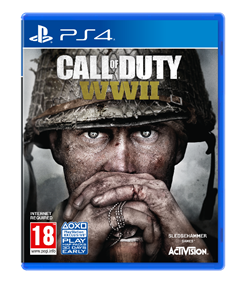 Call of Duty: World War II delivers gritty realism, authenticity and cinematic intensity on an epic scale. In addition to the game's boots-on-the-ground combat, multiplayer offers a host of new modes and gameplay innovations across iconic map locations; while an all-new Nazi Zombies Cooperative mode unleashes a startling, new storyline and adrenaline filled experience.
From the beaches of Normandy to the Hürtgen Forest, experience a dramatic story highlighting some of the most dramatic and iconic moments of World War II as a young soldier who is facing the unforgiving reality of war alongside his brothers in arms. This actioned packed release is one not to be missed this Christmas.
You can pre-order the digital deluxe edition that includes Call of Duty: WWII, a season pass giving access to all downloadable content for the game and additional bonus content.
For more information about Call of Duty: WWII please visit www.callofduty.com
Release date: 3rd November 2017
PEGI Rating: 18
Available Platforms: PlayStation®4, Xbox One, PC
New Legends Will Rise This Christmas
The hotly anticipated sequel to the internationally acclaimed Destiny, first-person action-shooter Destiny 2 takes players on an epic journey across the universe to defend humanity from annihilation.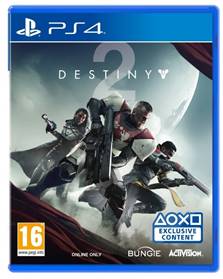 There's never been a better time to jump into the Destiny universe ­– with a new compelling and immersive story, it's a fresh beginning for new and existing players to discover.
In Destiny 2, humanity's last safe city has fallen to an overwhelming invasion force, led by villain Dominus Ghaul, the imposing commander of the Red Legion. Players must reunite scattered heroes, stand together, and fight back to reclaim their home.
Destiny 2 will give players the chance to enjoy the cinematic campaign mission, band together and fight side by side in a Co-Operative Strike, or throw down against each other in Competitive Multiplayer.
Loved by critics and players alike, don't miss Destiny 2 this Christmas!
In addition to the standard copy of the game, those looking for the prefect Christmas gift for the gamer in their life can also get their hands on the Destiny 2 Digital Deluxe Edition featuring premium digital content.
For more information about the Destiny 2 universe, visit DestinyTheGame.com.
Release date: 6th September 2017 (PlayStation®4 and Xbox One) & PC release from 24th October 2017
PEGI Rating: 16
Available Platforms: PlayStation®4, Xbox One and PC