Get Ready For the Chinese New Year with the New Stellar Wok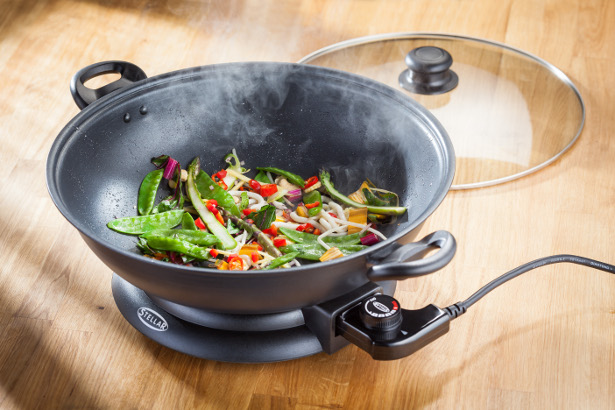 "The Chinese New Year is such a wonderful celebration and cooking up a true oriental selection with my New Stellar Wok and enjoying fine dining is such a great way to usher in the Chinese New Year, the New Stellar Wok is so versatile, and so very well made, robust and strong but lightweight and its made for making Chinese dishes!" Please be responsible, very, very best wishes, the Lifestyle fashion and nutrition curator, InTouch Rugby Publications.
The New Stellar Electric Family wok SEA37, is perfect for entertaining or for use in the kitchen. With its generous 35cm diameter, it's easy to achieve perfect stir fry results to feed the family. The wok has a PFOA Free non stick to ensure that the clean up is easy and hassle free, and it has large carrying handles so you can simply detach power cord and serve straight to the table.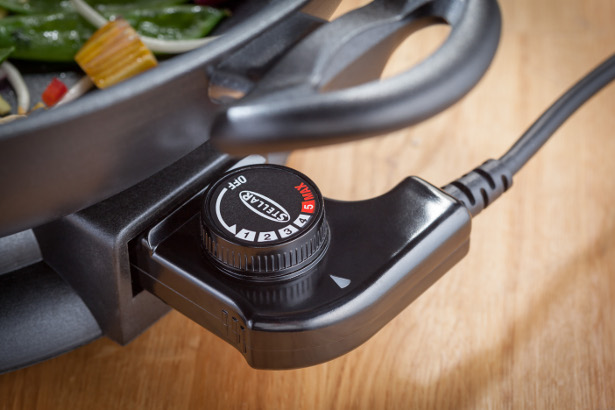 The Stellar Electric Wok is highly efficient, there are variable heat temperatures from level 1= 90°C to level 5 190 °C and the body of the pan responds instantly to the heat selection by heating up and cooling down rapidly. Unless you have a specific wok burner on your stove Stellar believe you will struggle to get a more reactive wok. Furthermore, it achieves the high temperatures associated with traditional Wok Cooking
Controllable Heat – From searing meats and stir frying vegetables to simmering.
Fast – Circular heating element for a quick, even heat.
Vented glass lid – Allows you to steam your food.
Cook then serve at the table, thanks to detachable cable and cool to touch handles.
Easy to clean – PFOA free non-stick cooking surface
The product is supported by a 2 year domestic electrical guarantee.
It is supplied in a gift box with full instruction manual
ASP £50
See the range on the Stellar Website at :- www.stellarcookware.co.uk/Ranges/Stellar-Electricals/Non-Stick-Electric-Wok
For Stellar Stockists go to :-  www.stellarcookware.co.uk/Where-To-Buy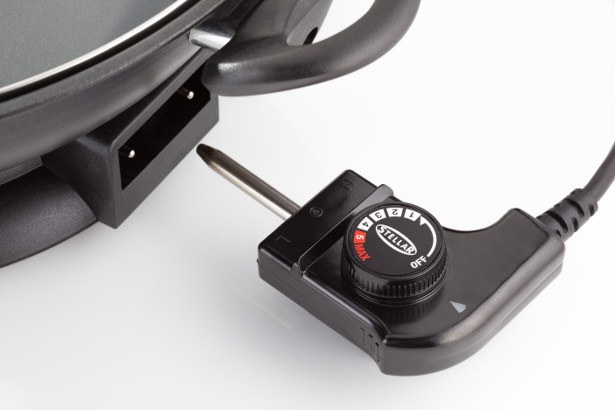 |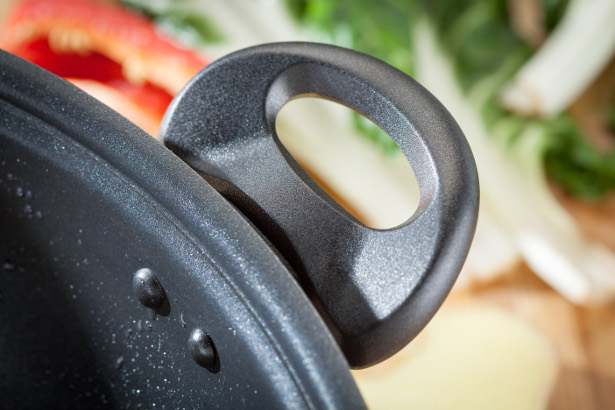 |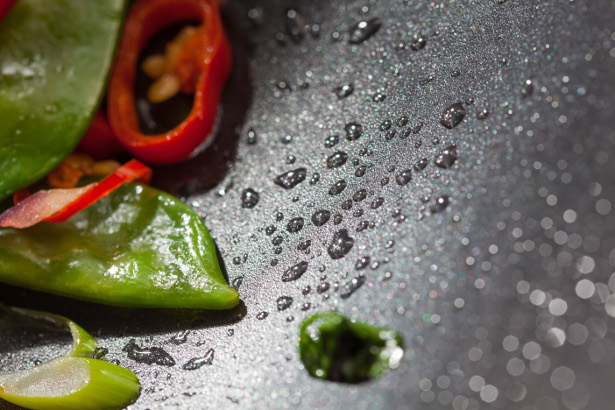 |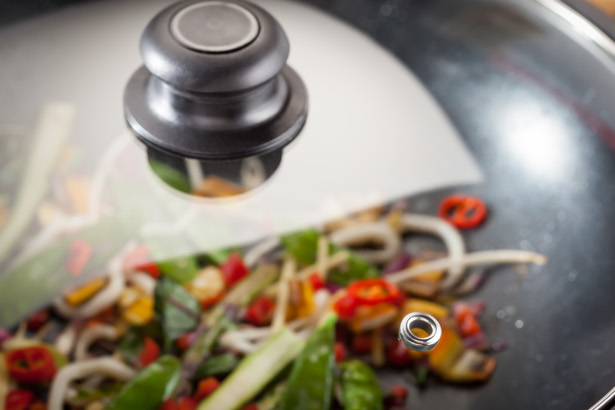 |