Its Getting Very Halloween Out There!!!
Book of Bones
By Gabrielle Balkan, Illustrated by Sam Brewster
Published by Phaidon on 18 September 2017 (£16.95 Ages 5-8)
Book of Bones By Gabrielle Balkan, Illustrated by Sam Brewster Published by Phaidon On 18 September 2017
Hardback £16.95 Ages 5-8 48 pages 315 x 254 mm ISBN: 978 071487 5118
phaidon.com Facebook: phaidoncom | Twitter: @phaidon Instagram: @phaidonsnaps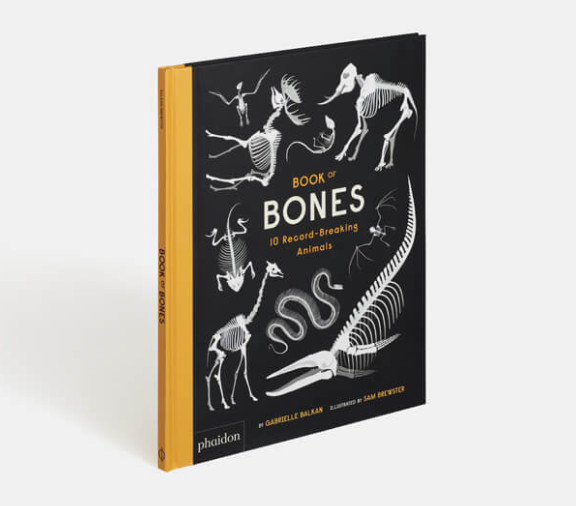 Discover which animal has the biggest bone, the lightest bone and even the spikiest bone in Book of Bones, the unique volume of record-breaking bones! Captivatingly written as a brilliant guessing game, Book of Bones uses page turn reveals and touch-and-feel superimposed skeletons to bring the bones to life!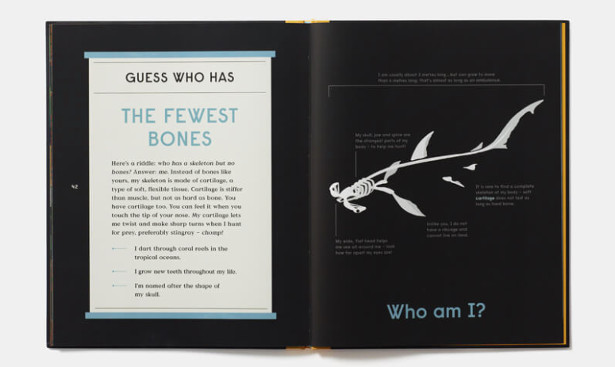 In Book of Bones young readers are invited to guess the identities of ten unique animals from their distinctive skeleton and bone-based trivia. Readers aquire bone knowledge and become detectives in order to figure out the animal from it's skeleton, using labelled drawings and engaging animal descriptions to help guessing! The page turn reveals the answer via a stunning illustration of the animal in its natural environment overlaid with a textured skeleton for tactile exploration!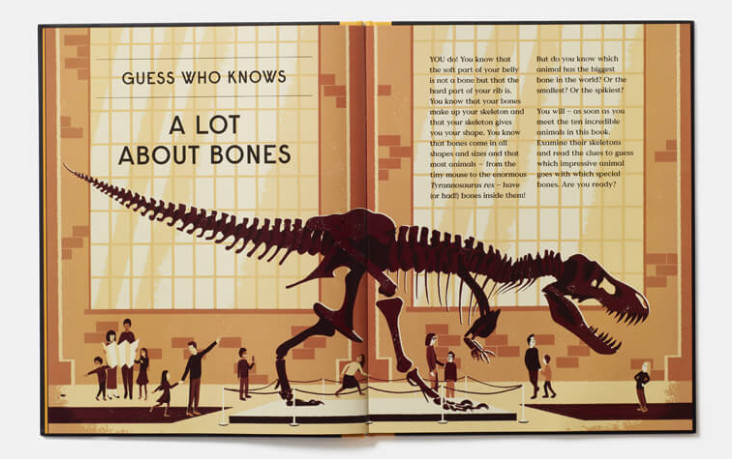 Combining children's love of record-breaking data and animal trivia, Book of Bones is perfect for inquisitive minds and natural history lovers! This humorous and informative introduction brilliantly explores the connection between bones, anatomy and the wider natural world. Readers will discover unusual bones enclosed within a variety of different animals, complete with relatable comparisons and playful descriptions that bring life and personality to every creature. They'll learn a variety of fun and fascinating facts about each animal from how it swims, flies, or scampers to how it hunts and eats!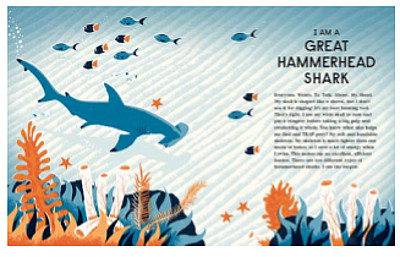 Featuring vibrant, full colour spreads with eye-catching screen print-inspired art, Book of Bones will charm and delight adults and children alike. The gorgeous illustrations show each animal in its natural habitat – exotic jungles, scorching deserts, cave hideaways, dense forests and beautiful underwater scenes that young readers will fall into again and again. Humorous yet educational, stylish yet accurate, Book of Bones is a playful and unusual approach to a fascinating non-fiction topic that will captivate the imagination of all young fact finders and animal lovers.