GIVE THE GIFT OF CONFIDENCE THIS CHRISTMAS
THE TWINS KEEPING UK CELEBRITY ASSETS PERKY
BRITISH INGENUITY IS BEHIND THE HOT CELEBRITY SECRET TO BOOB-BARING, GRAVITY-DEFYING RED CARPET LOOKS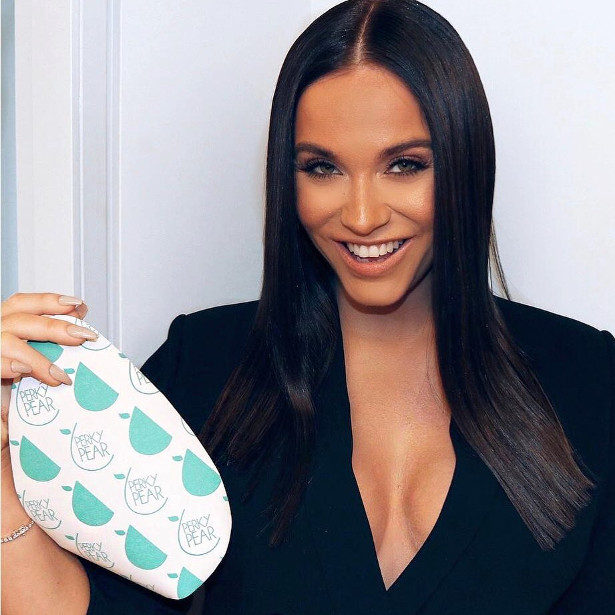 INSTAGRAM | FACEBOOK | TWITTER | YOUTUBE | PINTEREST
Winter often means layering up, getting cosy in front of the TV and making your way through mince pies, pigs in blankets and copious amounts of mulled wine. Fun though this may be, it often leads to us reaching for outfits to cover us up, rather than flaunting what we have. Sometimes we need a little confidence boost to stop the negative thinking and get us loving us again, in something a bit more body-posi! Perky Pear's Breast Lift & Shape Tape is the perfect confidence boost, both for yourself and to give to others this Christmas. The celebrity-loved durable cotton breast lift and shape tape moulds to your shape, creating a lifted & rounded cleavage to immediately boost confidence. A perfect stocking filler for your bestie, or an ideal Secret Santa gift for an office gal-pal, this confidence boosting product is here to give us all a lift this Christmas…. and loved by celebs!

Stars including Holly Willoughby, Gemma Collins and Geri Halliwell are turning to a British-made '£12 boob job' to guarantee they stay perky for racy red carpet moments.
Celebrities frequently defy gravity when stepping out in their red carpet finery at awards ceremonies and events – with some such as Kim Kardashian even resorting to duct tape to 'secure their assets'.
Luckily for celebs there is another alternative available for boob baring looks – Perky Pear to keep their pairs perky!
Lift & Shape Tape from Perky Pear, the original £12 boob job has a host of famous fans including Holly, Geri, Vicky Pattison, Gemma Collins and Love Island stars galore.
Perky Pear, the British-born brand devised by Manchester-born twin sisters Samantha and Charlotte Ryder, is the world's first cotton-based breast lift and shape tape range, which offers the same results as a surgical breast lift – but without the sizeable cost, discomfort and potential risks of augmentation surgery.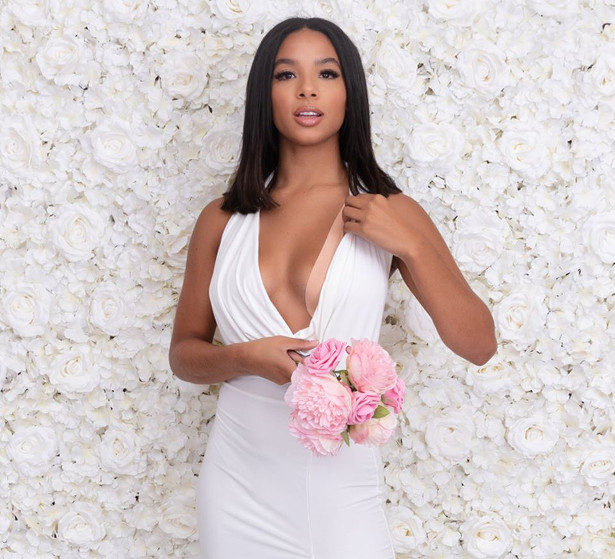 The all-in-one tape has been created by the two 27-year-old Manchester twins, caters for those with larger busts too, not only lifting, but shaping, creating a firmer, rounded effect and ensuring that cleavage of all shapes and sizes is red-carpet ready, every time.
Breathable, elasticated and lightweight, the tape offers a comfortable and discreet lasting hold for any occasion – guaranteed to keep things perky exactly when needed. The heat activated adhesive works with body heat, so the hotter you get, the stickier the breast tape becomes.
Vicky Pattison said: "I have never been able to go braless – literally never. As the (proud) owner of 34DD's the whole sexy backless or bra free vibe has just always been something I accepted wasn't going to be for me – until my stylist discovered Perky Pear.
"At the TV Choice Awards I was finally able to do the suit jacket/nothing underneath but wicked cleavage thing and I LOVED it. Thank you so much Perky Pear for giving me the perkiest of pears and a red carpet look I've been dreaming about doing for years!!"
And founder Samantha Ryder, Perky Pear founder, added: "We are passionate about finally providing an affordable non-surgical breast lift solution that delivers real results. We have helped women across the world feel confident about wearing the styles they were once unable to wear! So dare to bare with Perky Pear!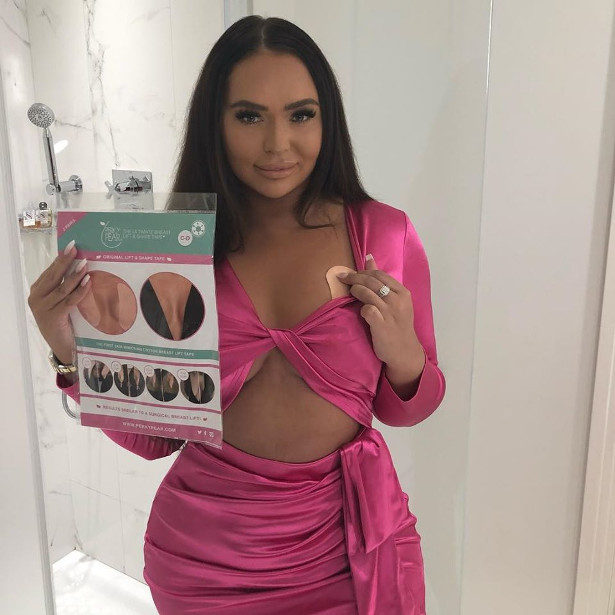 "Innovation, women, design and technology is at the heart of our products which is why they work so well. We are proud that our tape is designed and created in the UK and is now leading in the industry with headquarters located in the UK & USA shipping worldwide across the globe!"
The brand has been so popular in the UK, it has now secured U.S expansion and the tape is soon to be available instore at Selfridges, as well as online via Pretty Little Thing.
The cotton strands also mimic skin pores allowing sweat to evaporate through the fibres, preventing the tape coming loose, so no more nipple faux pas!
Perky Pear is the first brand to offer a variety of breast lift tape styles to lift and shape in a single application.
Alongside the Original Lift and Shape Tape, there's Bandeau Tape, perfect for off-the-shoulder, backless, strapless styles, plus Mini Lifts for those who don't need as much coverage but want an added boost.
The tape comes in two shades – black and nude – meaning you can keep your secret safe under any outfit. Looking for a breast tape so good that people will ask who your surgeon was? Visit https://perkypear.com/ for your pair of Perky Pears. Prices start from £12.99.