Give the gift that keeps giving this festive season >> www.wonderbagworld.com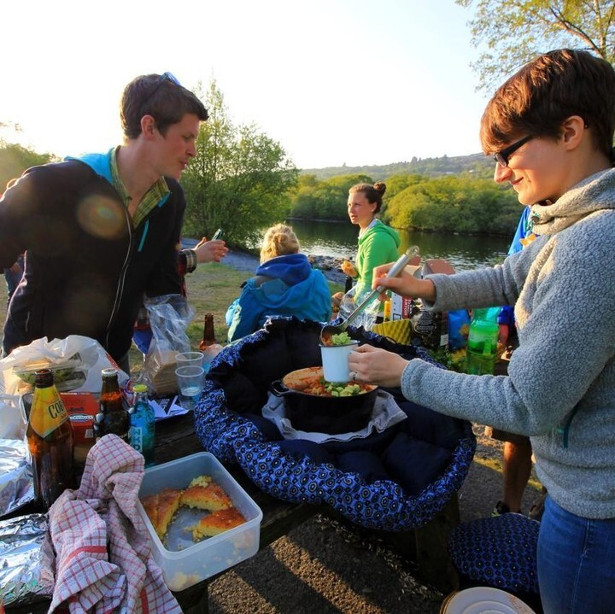 FACEBOOK | INSTAGRAM | YOUTUBE
The upcoming festive season is known as the 'season for giving'. So, what better time to think about how we can truly 'give' in a way that makes a positive and powerful impact on our communities and the environment than now. 
Last year the Wonderbag was voted as Time Magazine's Top 50 Genius Companies because of its simple but truly revolutionary product benefits that have made it internationally recognized as a catalyst for change and a viable solution to offset carbon emissions. This proudly South African, award winning slow-cooker continues to cook food, which has been brought to the boil by fire, stoves or any conventional method, for up to 10 hours without the use of any additional fuel source. Put very simply, the Wonderbag saves time, money and the planet while adding nutritional value to families who use it.
With loadshedding being an ongoing reality and a pressing issue in our country that is unlikely to go away anytime in the near future – it's more important than ever to find and use workable solutions like the Wonderbag to overcome this challenge. 84,7% of South African households are currently connected to the electricity grid. *Studies have shown that families who use a Wonderbag to cook rice could save 35 minutes of electricity time by just bringing this food to the boil on their stove for 5 minutes and placing it into a Wonderbag for the remaining 40 minutes without risk of burning. This equates to a saving of 35 minutes of possible stove time. With the same principle in mind, families could also save approximately 2 – 3 hours of electricity when cooking chicken on a stove just by using a Wonderbag. With the cost of living increasing, and Eskom's electricity tariffs having increased by over 300% in the last decade, it's no surprise that more and more of the population are converting back to bio-mass for cooking. Currently 50% of the human population still cook on open fires, with 73% of sub-Saharan Africa's urban population and 94% of its rural population using open fires to cook their daily meals on. All the wood, charcoal and other bio-mass being used to fuel these open fires are now adding to another major problem we all face – climate change.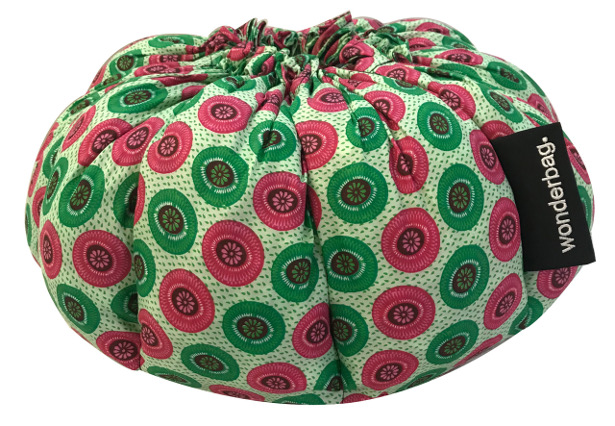 On a global scale climate change is throttling our planet. Every tree and every forest are becoming endangered. Not only does the threat of deforestation raise huge concerns for the sustainability of our planet's precious resources – but accordingly to Foley's study (1985), cutting down trees both adds carbon dioxide to the air and removes the ability to absorb existing carbon dioxide. The estimated consumption of firewood per person is between 750 – 900kgs per year. South African greenhouse emissions per capita remain amongst the highest in the developing world. We have a responsibility to our country, our planet and our future generations to reduce carbon emissions. 
The world is looking for solutions, and one of them is right under our noses. Entrepreneur, social activist and innovator Sarah Collins took an age-old cooking technology, that of simple heat retention, and reinvented it into a modern-day, life-changing, sought-after kitchen accessory, found in both the poorest and most affluent of homes around the globe. For such a simple and seemingly 'low tech' cooking appliance – the impact and benefits when the Wonderbag is used are of far-reaching and gigantic proportions. That's why the Wonderbag has won so many awards. That's why Times Magazine recognized Wonderbag along with Apple and Amazon as one of the most Genius Companies in the world in 2018. And that's why we are urging all South Africans this festive season to buy one and give a gift that keeps on giving. Whether it's for a family member, someone you work with or for someone who works for you, the impact of your small actions this year of giving them a Wonderbag can be enormous.
This year's festive season specials are available online today at www.wonderbagworld.com