GO BANANAS FOR NEW PUD IN A MUG FLAVOUR // @pudinamug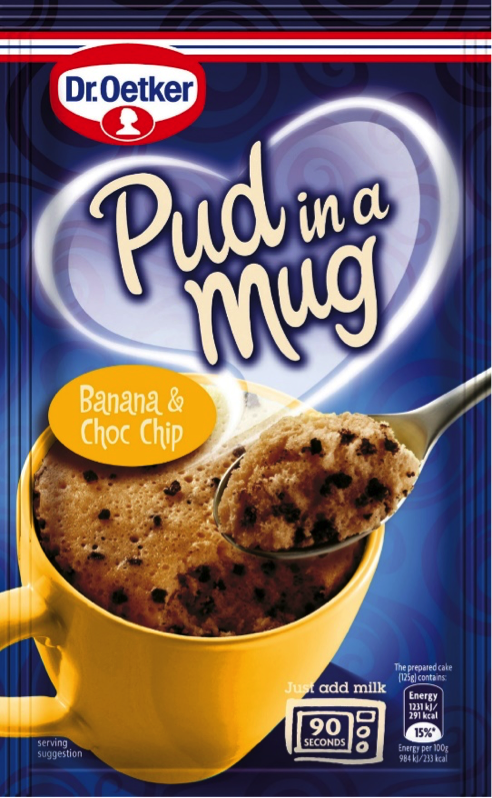 Peel yourself away from your usual dessert, and enjoy the latest flavour from Dr. Oetker's Pud in a Mug – Banana and Choc Chip.
Inspired by the ever popular banana bread, the new sponge pud flavour can be cooked in the microwave in just 90 seconds to create a super easy, delicious banana flavoured sponge with gooey chocolate chips.
A perfect treat for enjoying in front of the TV, as a snack in the office, or making with the kids, the Pud In A Mug Sponge Puds and Velvety Desserts are the simplest way to enjoy a warm treat – just add milk, mix and microwave.
Pud in a Mug Banana and Choc Chip will be available in ASDA from 7th August.
For fun tips and recipe inspiration, follow the Pud in a Mug Instagram @pudinamug