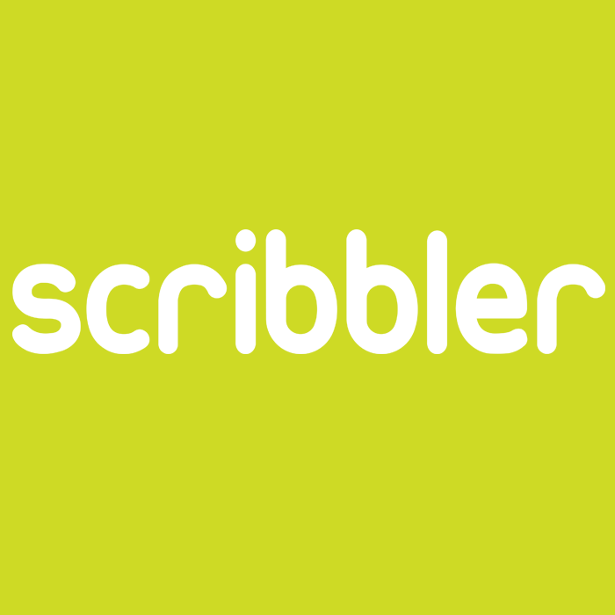 GOOD ONE, DAD! FATHER'S DAY SUNDAY 17TH JUNE ! Cards & Gifts from scribbler >> www.scribbler.com
Our dads are the best – they're taxi drivers, lawn mowers, spider catchers, awful dancers, smelly farters, and terrible jokers all in one!
Celebrate this Father's Day (17th June) with a card from Scribbler that reminds you of your dad's terrible jokes. As well as funny, cheeky, and boozy cards, we also have great cards for gay dads, step dads, and even granddads, so no dad feels left out!
To make your card extra special and stand out from the sea of socks your dad usually receives, why not personalise a card, with your hilarious childhood photos, or add a personal message and send it directly to him using the Scribbler website: scribbler.com.
Our hilarious gift range includes: Stormtrooper drinking glasses, Farts in a Jar, gourmet popcorn, reusable coffee cups, man bags, Mr Beard novelty soaps, Mr Mug mugs, the News Game and a Retro Pocket Game.
The new product range is available in Scribbler's 36 UK stores now, with Scribbler.com stocking the full card collection only.
Keep your eyes peeled for exclusive deals and competitions on Scribbler's social media channels in June too – because everything you have, you got it from the bank of Dad!
Cards available online or in stores from £2.75+ (depending on card size). Gifts available in stores only.
ABOUT SCRIBBLER Scribbler is a UK-based greeting cards and gifts company, known for its edgy humour and alternative take on traditional greeting cards. Founded by husband and wife duo John and Jennie Procter in 1981, Scribbler now has 36 stores across the UK and an online personalised card website.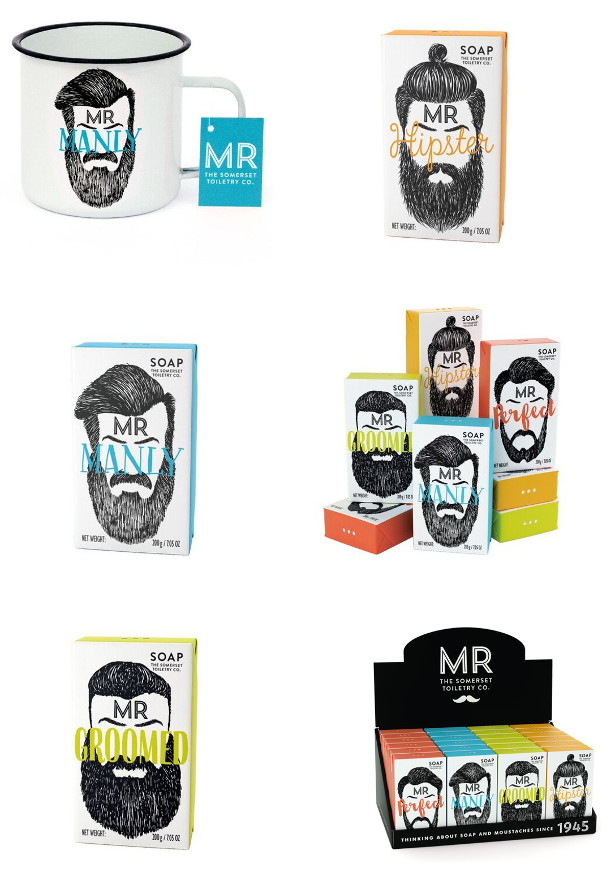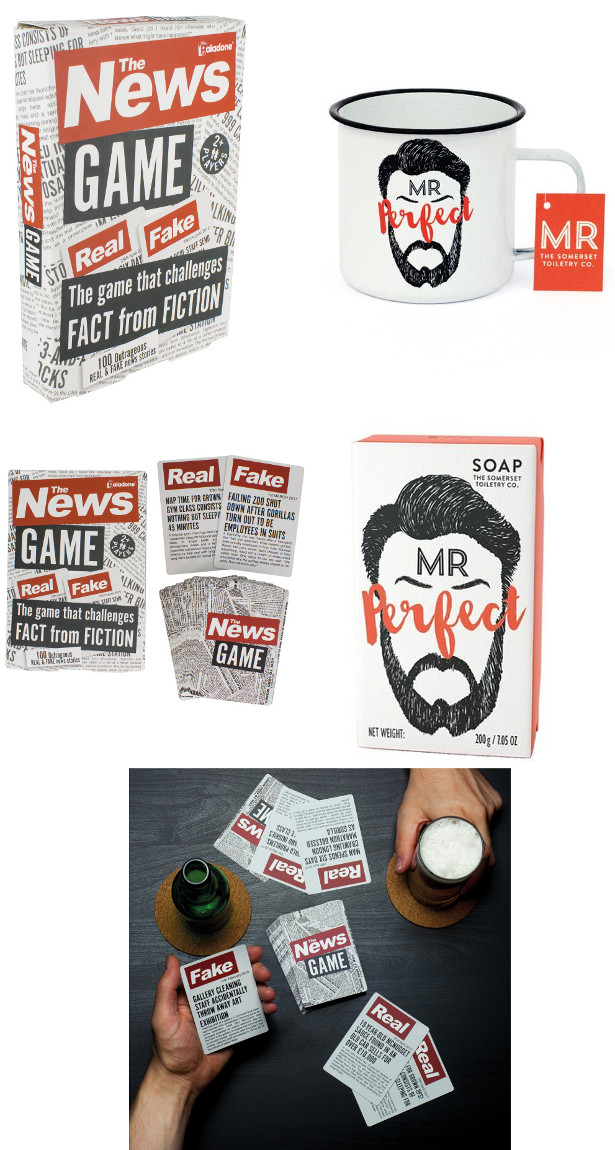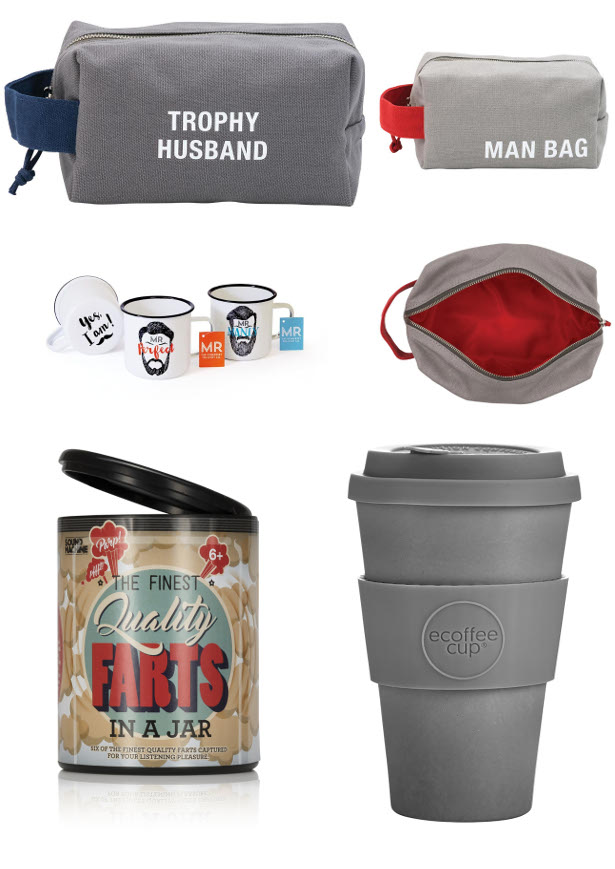 FATHER'S DAY GIFTS
Stormtrooper Glass – £12.99 The perfect glass for any Star Wars fan.
Farts in a Jar – £7.99 Trumps, parps and whiz poppers… flatulence amuses and delights us all. Long and loud or low and slow, we've canned six of the finest farts for your listening pleasure.
Reusable Coffee Cup – £11.99 This Ecoffee Cup, is environmentally responsible, reusable, and made with naturally organic bamboo fibre. It's also fully dishwasher safe and has a fully sealable non-drip lid. Perfect for dads on the go!
Man Bag – £9.99 The Hilarious Say What? Man Stuff travel bags are durable, rugged and will keep every man organised with all the tools on the go.
Mr Beard Novelty Soaps – £4.99 'MR' Soap Bars; Luxurious soap bars blended with Shea butter to care for hard working skin. Available in: • Spearmint & Patchouli • Sage • Cedarwood & Lemongrass • Black Pepper & Ginger
MR Mugs – £5.99 Designed with a vintage chic look, a multipurpose mug that can be used as a camping and well-loved shaving mug. • Mr Perfect Enamel Mug, 500ml • Mr Manly Enamel Mug, 500ml
The News Game – £5.99 Read all about it! In this era of fake news, can you tell the truth from the lie? Play the News Game and test your powers of
deduction, along with your friends, and play this superfun, laugh-out-loud game. One person reads out the headline followed by the story and you have to guess whether it's real or fake news!
Retro Pocket Game – £14.99 Conveniently play retro games wherever you go. With over 100 8-Bit games to choose from you'll be sure to find some of your old favourites. The 1.8" LCD screen and keyring addition help keep you entertained on your long commutes.
Gourmet Popcorn – £1.99 Joe & Seph's award-winning popcorn is made in England with all-natural ingredients. The popcorn is air popped and is processed by flavour sequencing, ensuring a healthier delicious taste. Try our new flavours which include: Sassy Salted Caramel, Silly Chilli Chocolate, Seriously Spicy and Whisky.
SELECTED FATHER'S DAY CARDS