The Great Drams of Scotland
A conversational meander through the rich history of
Scotch whisky
By Greg Dillon
Winner of the UK Food & Drink Blog of the Year 2017
Published in hardback on 12th October, £19.99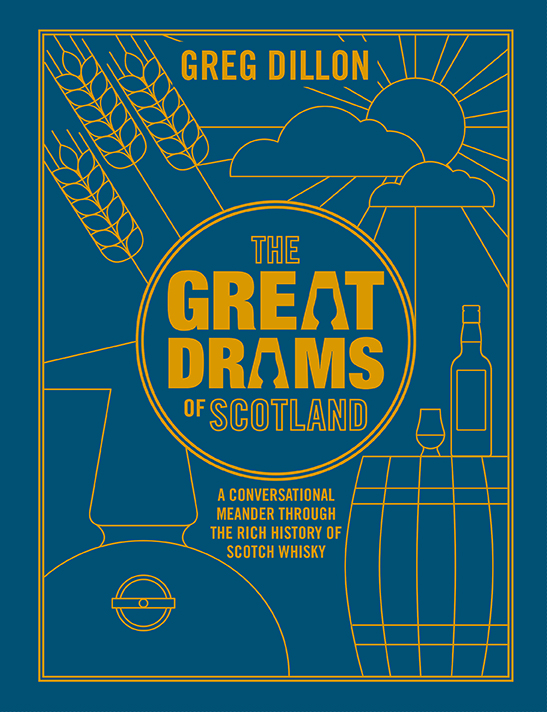 FACEBOOK | TWITTER
"Greg's love of whisky drips through every chapter, and his writing is authentic, incisive and entertaining. Serve this book up with a generous measure of Scotch by your side" Colin Dunn, Diageo Reserve Whisky Ambassador.
Whether neat, mixed, shaken, stirred or on the rocks, people all over the world have been enjoying Scotch – Scotland's signature tipple – since the 15th Century. But behind every dram there are rich, unique and colourful stories, and each of Scotland's 120 distilleries tells its own distinctive tale.
In The GreatDrams of Scotland, whisky-lover and award-winning writer and blogger, Greg Dillon, takes readers on an epic journey of discovery through the fascinating world of Scottish whisky, exploring the brands that have brought Scotch to life throughout history.
Taking in 28 distilleries and 23 iconic brands, The GreatDrams of Scotland reveals the legend and the history, the fact and the fiction, through personal accounts of the author's many journeys across the country. More than just a whisky guide; the book decodes labels and demystifies malts and blends, through tales dating from the early years right up to present day, chronicling the brands that have contributed to the overall global success of Scotch.
Perfect for whisky enthusiasts new and old, the book is brimming with tasting notes, inspirational interviews, fun facts, amusing anecdotes, insider secrets, and a whisky pairing in each chapter so you can drink along as you read.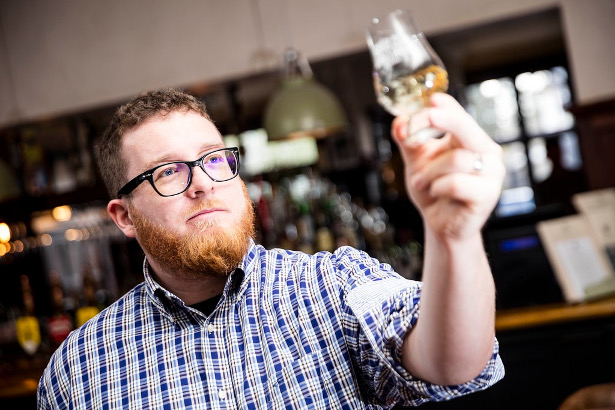 Greg Dillon is an award-winning writer and blogger, whose whisky and spirits focused website GreatDrams.com was awarded Best Food & Drink Blog of the Year at the UK Blog Awards 2017, and named in the Top Five Whisky Blogs in the World by the International Whisky Competition in 2015. Greg's background is in brand strategy and he has consulted with major design agencies and brands all over the world for over a decade, specialising in whisky brands and other premium spirits. He regularly writes and contributes for a range of media outlets, including: Whisky Quarterly, Whisky Magazine, Drinks Report, Liquor.com and the Evening Standard.
The GreatDrams of Scotland (RedDoor Publishing) is available at Amazon, Waterstones and independent book shops