Hanga really does change the way you hang and care for your clothes. Designed by a man, for men (and even women!) No more shoulder nipples – no more cheap wire hangers! The Hanga is also a lazy girl hack because you can easily grab your clothes or put them on the hanger without it having to leave the rod. www.thehanga.com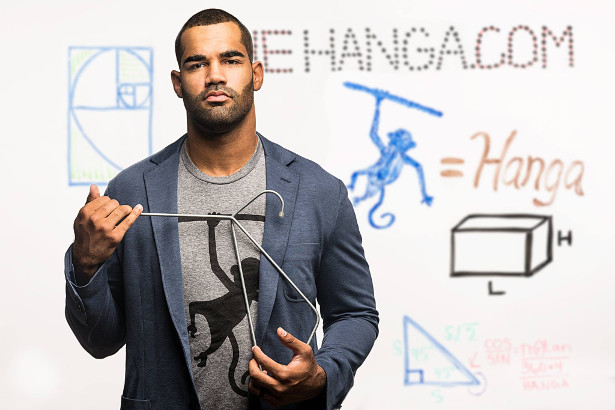 TWITTER | FACEBOOK | LINKEDIN | INSTAGRAM
Packed  in your luggage when you travel that way you can hang a nice sports jacket or dress and not worry about the cheap hotel hangers. Let's face it, we want it to sustain our clothing's wear.
It's easy to take clothing off (never leaving the rod) and easy to glide clothes on to the Hanga AKA great for sports jackets, nice dresses etc.
Great thing about Hanga, is that it has history! A former football star created this and designed it because he constantly heard about guys in the locker room having their jerseys look awkward or their sports jackets with the "shoulder nipples".
Here's a great article if you need more convincing!
https://www.huffingtonpost.com/entry/if-i-only-knew-how-to-master-a-kickstarter-campaign_us_5a159bfae4b0815d3ce65bb9