HARIBO for Halloween…. a cauldron of scarily good Halloween treats! www.haribo.com

HARIBO Trick or Treat
Perfect for any ghouls or goblins that come knocking at your door is HARIBO's Trick or Treat multipack. Featuring a selection of Halloween themed gums and jellies, you can choose from two pack formats offering either 11 or 35 pre-portioned mini bags.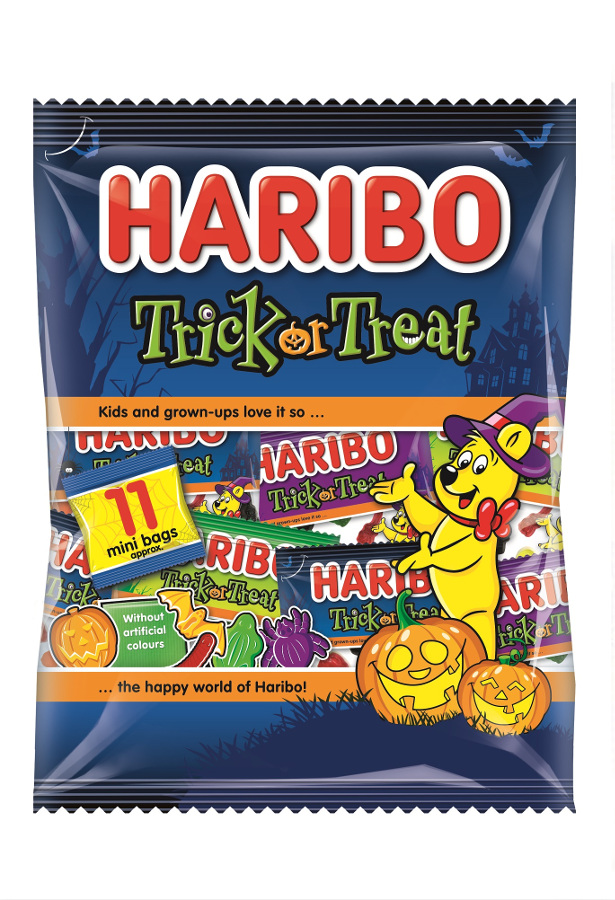 HARIBO Scaremix
Limited edition HARIBO Scaremix features the same iconic shapes found in Starmix, but in a terrifyingly good mix of new colours and flavours. Great for Halloween parties, you'll find Toffee Apple Monster's Eyeball, Boo Bears and Dracula rings, alongside blackcurrant, bubblegum and blood orange flavours in this cauldron of treats.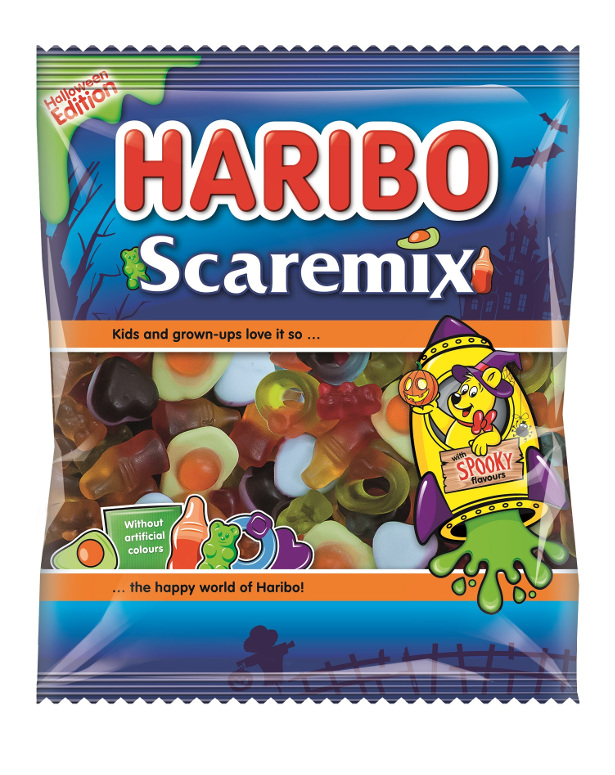 HARIBO TangfasTricks
Be prepared to get a trick or treat from HARIBO with TangfasTricks. What looks like a treat, could be a trick with this naughty and nice bag that not only contains standard tangy pieces – perfect for you to sink your fangs into – but also hot and super-sour ones! Beware, approximately one in three pieces is a trick – take your pick!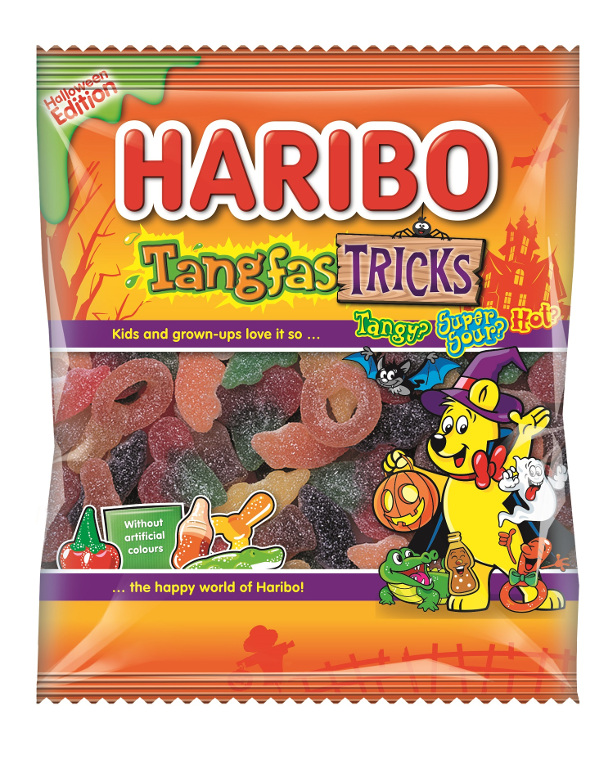 HARIBO Scaremix and TangfasTricks Duo Tub
Enjoy double the treat this Halloween with HARIBO's Scaremix and TangfasTricks Duo Tub. Bringing together Scaremix and TangfasTricks but in their own separate compartments, the Duo Tub comes suitably packaged in a pumpkin shared tub, making it perfect for the spooky parties.