HI-PRO PEANUT BUTTER PACKS
33% PROTEIN IN EVERY SERVING
All-natural, tasty snack available in Sainsbury's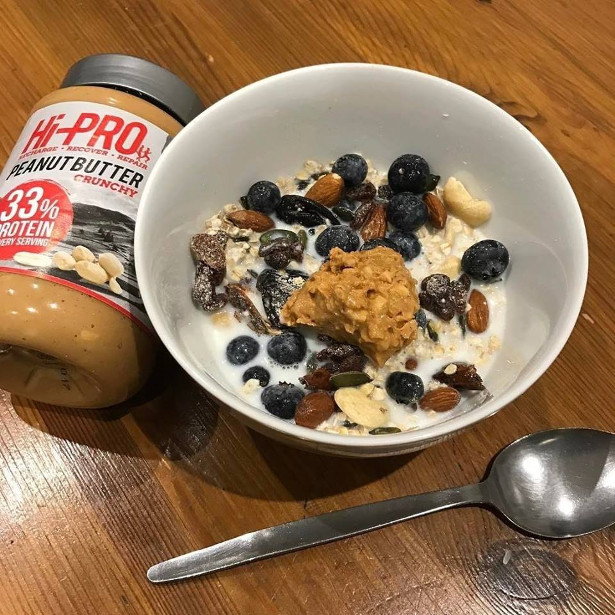 FACEBOOK | TWITTER | PINTEREST | YOUTUBE | INSTAGRAM
Need another reason to tuck into peanut butter? With 33% pure peanut protein in every mouthful, the new range of smooth and crunchy contains more than 25% extra protein than mainstream peanut butters.
Uniquely, its high protein-power comes from all-natural peanut ingredients. Which means, unlike other brands on the market, it doesn't use whey or soy to increase its protein level.
Instead, whole peanuts and peanut flour are combined to pack a protein punch that ensures you are only putting quality forms of essential nutrition into your body.
Vegan and with no added salt, it's ideal for a tasty slow-release energy boost. The all-peanut combination also means there's no substitute for its flavour, making it a great tasting protein boost for smoothies, shakes, snacks and meals.
Suitable for sportspeople at every level, it is a source of fibre, niacin, magnesium, zinc and vitamins B1, B6 and E.
Hi-PRO Peanut Butter is available in Sainsbury's nationwide, priced £2.95.
For smoothie ideas and recipe inspiration, visit www.hipronutrition.co.uk.