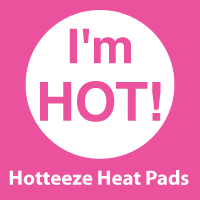 Hotteeze Heat Pads for Mother's Day
Hotteeze manufacture and sell single-use, self-heating heat pads, or as people call then, 21st century hot water bottles.
TWITTER | FACEBOOK | LINKEDIN | INSTAGRAM
Hotteeze Heat Pads make the perfect gift Mother's Day gift. Mums can use Hotteeze to sooth tired muscles, ease pain, or anytime they feel cold. Hotteeze are especially helpful for mums when they need to take the kids to sport on a cold, rainy Saturday morning.
Hotteeze are manufactured in Japan, and endorsed by the Australian Physiotherapy Association. And there is something for every mum with three different types of long-lasting heat pads on offer: Hotteeze Heat Pads, which stay warm for more than 14 hours and can be worn comfortably, invisibly and hands-free all day; Hotteeze For Feet, which keep toes nice and warm for up to 6 hours; and Hotteeze Hand Warmers, which stay warm for up to 10 hours and are designed to hold in your hand or keep in your pocket.
Hotteeze can be purchased in the UK online at Complete Care: https://www.completecareshop.co.uk/.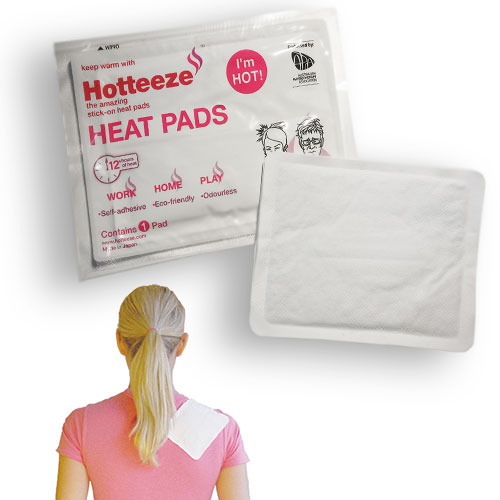 Hotteeze Natural Heat Therapy
Hotteeze are great for soothing tired muscles, easing monthly cramps or anytime you feel cold.
Just open up the packet, and in 10 minutes you'll be toasty warm!
Made in Japan with the strictest quality control and endorsed by the Australian Physiotherapy Association since 2012.
Never be cold again!
Do you want to treat your body with warmth? Love having cosy toes? Want to have heat pads just in case it's that time of the month, have a sore neck or back or just as a treat when you go outside somewhere cold?
Hotteeze Heat Pads stick on your clothes, never on your skin. They stay hot for over 12 hours. Hotteeze for feet stick on your socks and last 5 hours.
Use them for pain relief, comfort, camping, golfing..or on the red carpet! Production studios buy Hotteeze by the box to keep actors and crew warm on gruelling night shoots.
Hotteeze are perfect for pets too!