This is a humorous gift for the sports enthusiast fan that has everything! www.thegiftedrat.com It's Fun! It's Christmas!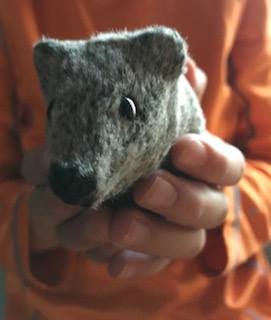 TWITTER | FACEBOOK | PINTEREST | INSTAGRAM | TUMBLR
How about a funny gift.
Imagine receiving a white gift box with red bow.
You open it.
Is it candy?
or mixed nuts?
Nope!
It's an adorable realistic looking pet rat, George.
His heritage is from England, a great place for rugby.
Includes adoption certificate and funny pet care guide.
George is great at listening and keeping secrets, two traits any rugby enthusiast would appreciate.
And George loves hide and seek.