🌊 Hydro Flask supports the Surfrider Foundation in its effort to reduce and remove plastic & trash from our oceans & beaches. www.hydroflask.com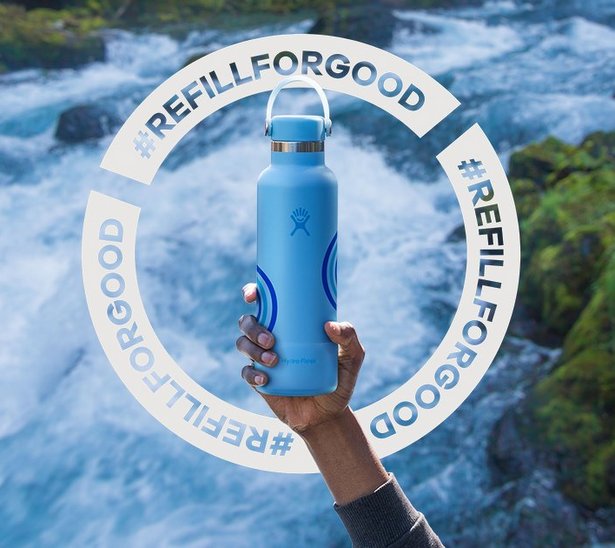 o Award-winning double wall vacuum insulated bottle brand, Hydro Flask, has recently launched its new #RefillForGood limited edition bottle range. The #RefillForGood campaign is Hydro Flask's rally cry to encourage people to make the switch from single-use to reusable by ditching clamshell containers, single-use plastic bottles as well as straws, stirrers and other unnecessary plastic products. Hydro Flask's products help you to make the swap with reusable stainless steel bottles, Insulated Food Jars and Insulated Totes available as part of the current product range.
o Hydro Flask's #RefillForGood limited edition bottle supports the Surfrider Foundation, with $100,000 (£72,550) of proceeds being donated to the charity – this partnership equates to 3,447 kg of rubbish removal!
o Learn more at https://www.hydroflask.com/uk-en/refill-for-good
o Shop the limited edition ranges at Ann's Cottage and Surfdome
The Surfrider Foundation works tirelessly to protect the world's ocean and beaches through research and activism. Through your purchase of our Limited Edition #RefillForGood bottle, Hydro Flask is contributing $100,000 of the proceeds toward the Surfrider Foundation ✊🌎 Join us and learn more: https://www.hydroflask.com/uk-en/refill-for-good