Inspired by Roald Dahl. Bloom And Blossom. Give the gift Of Sleep… natural solutions for your very own Silent Night.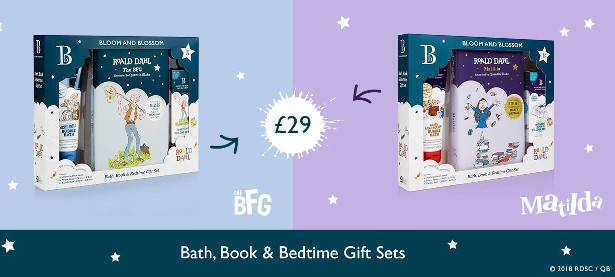 FACEBOOK | TWITTER | YOUTUBE | GOOGLE+ | PINTEREST | INSTAGRAM
Roald Dahl was born on September 13 1916 in Llandaff, Wales, to Norwegian parents.
He began his career as a writer in the USA, with his first paid work – an article focusing on his experiences as an RAF pilot posted to Libya at the beginning of World War Two – being published in 1942.
He later returned to the UK with his family and settled in Great Missenden, Buckinghamshire, where he went on to write many of his famous and much-loved children's books.
Roald Dahl died in November 1990, aged 74. His classic stories – including Charlie and the Chocolate Factory, Matilda, The Witches, Danny the Champion of the World, James and the Giant Peach, Fantastic Mr Fox and many more – continue to delight and entertain fans across the world.