INTRODUCING THE SUNSATION 'FLAME'. Which is a simple but very effective Father's Day gift.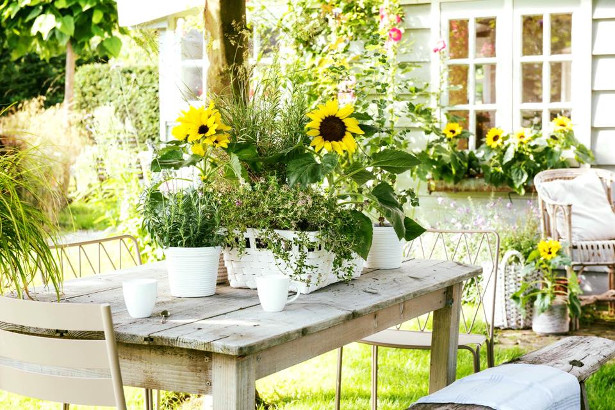 – Bring the feeling of a French sunflower field to your home, no matter how big or small your garden space –
Sunsation seeds can be found in many major UK retailers including B&Q, Asda, IKEA, Sainsbury's and Waitrose from £2.99.
As winter becomes a distant memory, Brits considering spending a fortune and going abroad should consider creating a sunny European atmosphere at home rather than booking a flight and heading to another country. Sunsation is here to help with the launch of the 'Sunsation Flame', a cheerful flower with a bronze-coloured ring that wouldn't look out of place on a French veranda.
The golden circle of Sunsation Flame's flower head contrasts against the yellow tips of the sunflower's petals and dark inner heart to create a striking product that would make a perfect gift or decoration for any home.
The Sunsation Flame shares the same characteristics as the classic yellow Sunsation, which is also available across the UK. You might think you know the sunflower, but Sunsation is different in the following ways: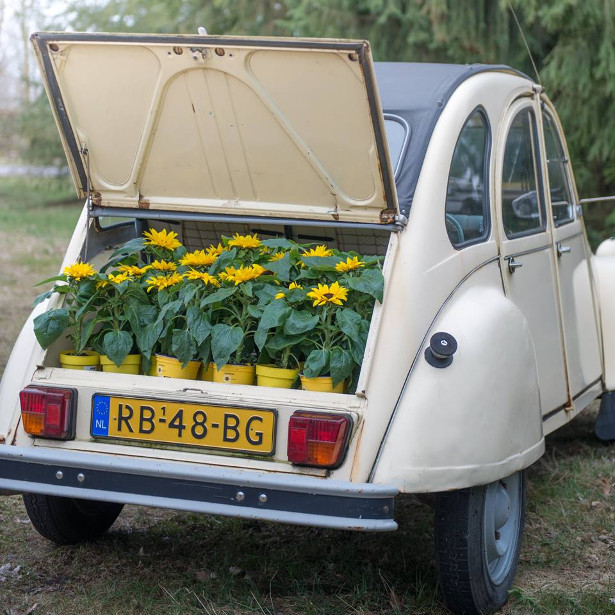 · Longevity – unlike other sunflowers Sunsation has multiple flowers buds. As one flower reaches the end of its bloom, the next bud comes into flowering so you get more bang for your buck. Each flower will 'radiate' for a few weeks before being replaced by another
· Limited height – whereas some sunflowers can grow as high as 16 feet, Sunsation has a compact height of 9, 12 or 13cm so it can fit comfortably in any living space
· Thrives both indoors and outdoors – Sunsation's adaptable nature and compact size means they can grow in abundance in your kitchen just as well as on your patio
· Easy care – simply place the plant in a sunny spot, water regularly and if you have time add plant food every couple of weeks and you can't go wrong with Sunsation no matter how busy you are
· RHS Accredited – Sunsation is accredited with RHS's AGM (Award of Garden Merit) Award for its good structure, long blooming period and second late summer bloom
DIY Tip – Create A Mobile Garden
No matter how much garden space you have, a 'mobile garden' is an ideal way of creating green space and working with what you have. Sunsation sunflowers are an ideal addition to any mobile garden thanks to their compact nature and ability to thrive in different spaces. Whether your mobile garden is placed outside or inside, you will find that your sunflowers move on their own and grow towards the sun, something that is especially clear when lots of sunflowers and planted together in one pot.
Whether you are combining your sunflowers with grasses, herbs, long grass, other flowering plants or simply letting them shine on their own, Sunsation flowers are sure to bring a splash of colour to your home just in time for summer BBQ season to take off. If you are feeling creative don't feel like Sunsation are limited to pots; experiment with hanging planters, wicker baskets, vases or other quirky items for a striking effect.
Find out more at www.facebook.com/sunsationsunflower
For all enquiries, including high-res imagery or expert comment please contact sunsation@cowpr.com or call 0207 234 9150.
The full list of UK retailers is…
– Aldi
– Asda
– B&Q
– Blooms
– Coop
– Country Gardens
– Dobbies
– Focus
– Garden & Leisure
– Homebase
– IKEA
– Lidl
– Morissons
– Sainsbury's
– Spar
– Squire's Garden Centre
– Tesco
– The Garden Centre Group
– Tillington Group
– Waitrose