The Ritter Sport Unicorn chocolate bar is the rainbow of joy we're all in need of right now and the perfect, tasty gift for kids.
Lovingly made, creamy strawberry flavoured 'unicorn pink' white chocolate is topped with deliciously smooth milk chocolate to create the limited-edition Ritter Sport Unicorn chocolate bar.
Available in Wilko for £1.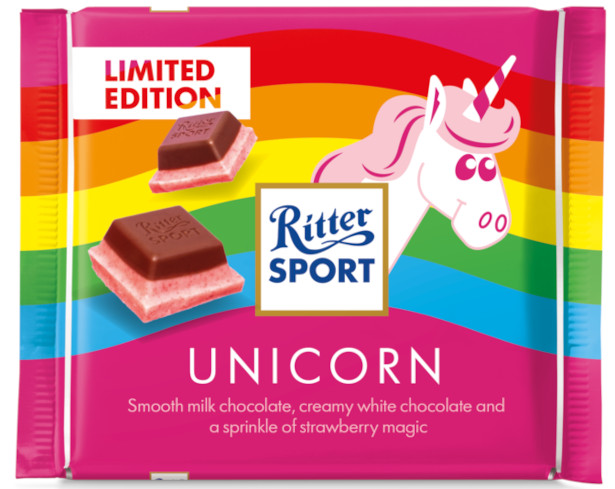 Give the gift of a chocolate hug with the Ritter Mini Chocolate Mix Gift Box.
It includes 9 pieces of delicious chocolate in 6 mouth-watering flavours: 1x hazelnuts, 1x cornflake, 2x butter biscuit, 1x praline, 2x alpine milk and 1x marzipan which is Ritter's number 1 bestseller!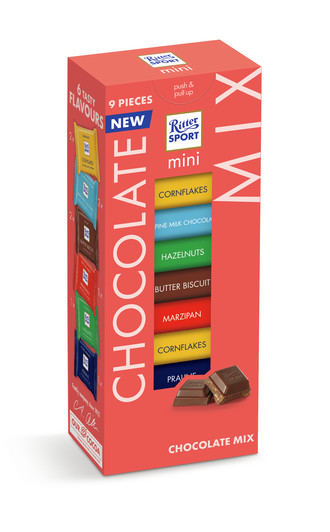 Available in Waitrose for £3.49 or 2 for £5 (promo running in December).
Family owned Ritter Sport is a global manufacturer of high-quality chocolate which uses only sustainable cocoa and 100% natural ingredients to always deliver amazing taste. It's chocolate as it should be and it's ideal for Christmas time!
Ritter Mini Chocolate Mix Gift Box is not suitable for children, however it is a gifting item suitable for adult family and friends.