Jenny Wren – The Cutest Chocolate Box For Valentine's Day!
Available Nationally in Sainsbury's From January 22nd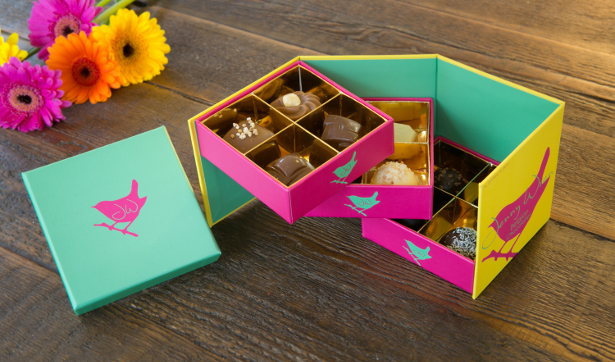 If you want to give (or receive) a box of chocolates this Valentine's Day, Jenny Wren's unique three-layered folding box is the cutest one out there!
Sainsbury's will be stocking the box from January 22nd in the lead up to Valentine's Day – priced just £6.49 (saving £1.50 on what will be the usual RRP).
The box features twelve delicious hand-finished Belgian chocolates and truffles. There are four each of milk, dark and white chocolate – including Fleur de Sel caramel, raspberry yoghurt and white mocha.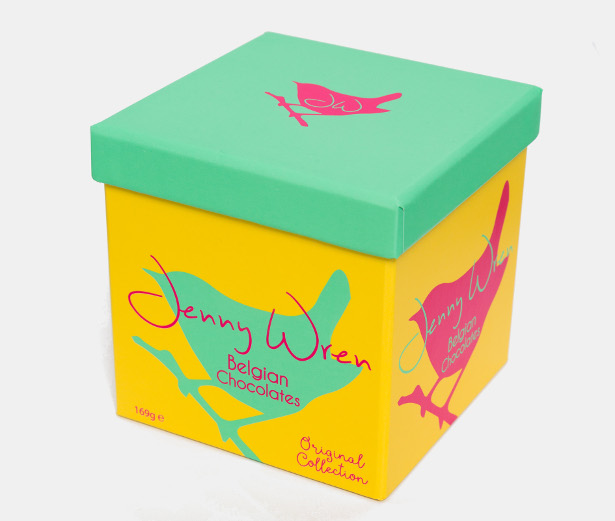 Jenny Wren was set up in July 2016 by Mike Stainfield from Tunbridge Wells. He said:
"We make the only chocolate gift boxes that you can buy for under £10.00 and still get a 'wow!' from the recipient! Children also love the boxes once they're emptied – for putting small keepsakes, toys and jewellery in! "
£6.49. x12 milk, dark and white chocolates/170g. Sainsbury's.