Joybees Footwear…So happy to be featuring Kristin at Exploring Domesticity on ideas for a "Beach Staycation in your Living Room"these tips might be useful for For Parents With Kids At Home. this segment is brought to you by footwear innovators Joybees Footwear >> joybeesfootwear.com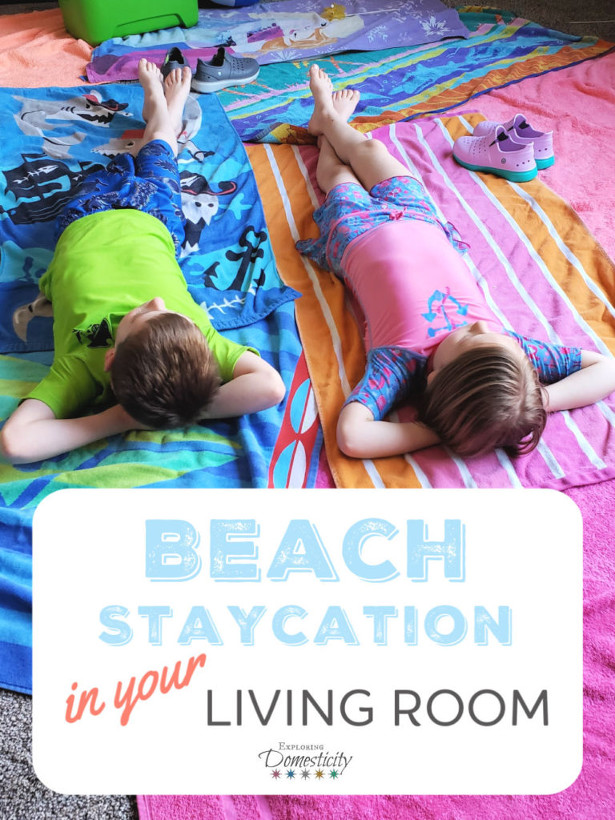 Easy-to-love, Family Friendly Shoes
Joybees brings you an ultra-comfy shoe for the whole family. Easy to slip on and off the little ones for the day ahead, as well as an ideal shoe for post-workout, while running errands, or gardening on a beautiful spring day. Our innovative products have you, your family, and your everyday in mind so that comfort, style, and value never felt so easy.
BEACH STAYCATION IN YOUR LIVING ROOM!
March 18, 2020 Kristin, Exploring Domesticity
Make staying inside a ton of fun by having a Beach Staycation in your living room! It's so easy to set it up and these couple activities will have your kiddos telling you it was the best day ever!
You probably have these things around your house and can pull together a fun Beach Staycation in no time! Its' a win-win!
This is a sponsored post on behalf of Joybees Footwear. We also participate in affiliate programs, including the Amazon Services LLC Associates Program, an affiliate advertising program designed to provide a means for us to earn fees by linking to Amazon.com and affiliated sites.
This is unlike anything we have ever seen before. Can you guys believe it? We all were looking forward to Spring Break and we got a "break" like we will never forget.
I feel absolutely terrible for all the families who have been looking forward to Spring Break beach vacations as a family. It's heartbreaking to hear of the kiddos who had their little hearts crushed.
So, for those of you who are spending your Spring Break at home practicing social distance, and those of you who are looking to break up the monotony during these long weeks ahead, I have an easy solution for you!
HAVE A BEACH STAYCATION RIGHT AT HOME!
See the full exciting blog here :- exploringdomesticity.com/beach-staycation-in-your-living-room