JP's Delights handmade preserves… exotic preserves for the adventurous palate! jpsdelights.com
JP's Delights handmade preserves. They create exotic preserves for the adventurous palate! JP's Delights creates all 82 different types of exotic, organic preserves like jams, jellies, chutneys, confits, conserves, fruit butters, marmalades, etc., we have a jam of the month subscription box club, & we make luxury gift baskets.
See the full story @ :- https://www.intouchrugby.com/magazine/jps-delights-handmade-preserves-exotic-preserves-adventurous-palate/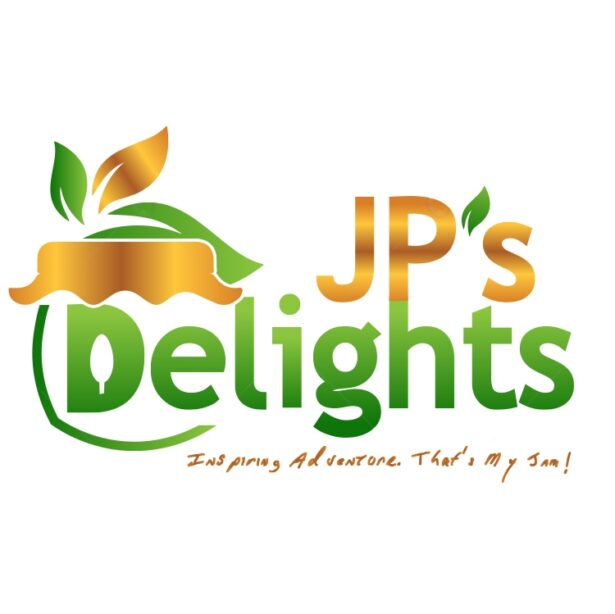 They have a little single jam gift bag that includes a 1.5 oz jar of their preserves for $5 all the way up to full out, personalized extra-large, luxury gift baskets in 3 different options for $125 includes with 1 jar of 1.5 oz., 2 jars of 4 oz., 2 jars of 8 oz., 1 jar of 12 oz., 2 types of crackers, 2 different kinds of cheese, a spreader knife, a bottle of wine, & either a small wooden cutting board, mixing bowl, cake pedestal, or a combination of all to keep your preparations & presentations simple. We have something for everyone in between.
Anyone will be happy to eat these thoughtful & personalized preserves straight from the jam jar, but just in case we include recipes & ideas:
Lamb chops cooked in our award-winning Eggplant Cinnamon Jam,
https://store.jpsdelights.com/products?store-page=Eggplant-Cinnamon-Jam-p293530105
Steak with Sweet & Spicy Onion Marmalade,
https://store.jpsdelights.com/products?store-page=Sweet-Onion-Marmalade-p293530176
Shrimp scampi made with our Garlic Jelly,
https://store.jpsdelights.com/products?store-page=Garlic-Jelly-p293530126
Pork chops that are done with Mulled Apple Cider Jelly,
Fish marinated in Gingered Zucchini Marmalade,
Grilled wings basted with Watermelon Jalapeno Jam,
Baked chicken in our Curried Tomato Marmalade,
BBQ ribs in our Raspberry Chipotle Jam,
Creamy pumpkin apple soup,
Mulled Red Wine Jelly crockpot meatballs,
Spiced rubbed pork chops with Mango Chutney,
Roasted chicken & asparagus with a citrusy glaze,
Sausage & apple stuffing bites,
Bakes brie bites with Cranberry Orange Jelly,
Jalapeno poppers,
Sweet & spicy candied bacon,
Spiced blueberry smoothie bowl
Fruity cheese blintzes,
Cherry-filled doughnuts,
Berry pop tarts,
Spiked Pumpkin Apple Butter pie,
Coconut mousse,
Simple mulled apple cider pie
Spiced Blueberry Jam cocktail
If you're curious to learn more, here's a little bit about their small business…
"Our mission statement: Provide good food to good people. We employ women, minorities, & people with disabilities to create quality preserves. We source our seasonal ingredients locally to bring fresh,
tropical, & unique delights, straight farm-to-table, small-batch goodness using our multicultural family recipes to your family. We cater to special needs including organic, kosher, vegan, & gluten-free.
All our 82 preserves are organic, all-natural, & low in sugar. We hand-make everything in small batches to ensure the perfect flavors & consistency. We try to source as much fresh & seasonal produce as
possible from local farmers in south Florida & try to keep it non-GMO when we can help it. They can be ORB kosher, halal, ital, vegan, & gluten-free depending on the needs of our patrons. We don't use corn
syrup, preservatives, artificial flavors, colors, nor additives. They are also fat-free, sodium-free, & dairy-free. We aim to make preserves that fit the needs of picky eaters as well as those with dietary and/or religious restrictions.
When stored correctly the unopened shelf life is 3 years & once opened & refrigerated it is best used within 6 weeks. They all currently come in glass jars that are 1.25 oz, 4 oz, 8 oz, 12 oz, in variety packs, jam of the month club, or in elegant gift baskets, but that can be customized. Our preserves can be separated into 4 different flavor categories sweet, savory, spicy, & alcohol-infused. Some flavors have an international flair that will evoke a nostalgic feeling in the clientele who are ex-pats or globetrotters. Their real value is in their unique taste from our creative recipes.
We offer unusual & award-winning products that can't be found anywhere else. Your imagination is the limit to the application of our preserves. They can be used to make grown-up PB&J sandwiches, but they're so much more than that. Depending on which flavors they can be used as marinades for pork roasts, glazes for chicken wings, sauce to barbecue beef, & brushed over grilled seafood, some make excellent burger toppings, others can be heated up & served warm over ice cream, or poured into drinks to give an extra boost in flavor to lemonades, teas, or cocktails, some make wonderful toppings for waffles, pancakes, French toast, a few can be used to make easy bruschetta, & others are better served paired with cheeses or on charcuterie boards.
We partner up with growers who are throwing out ugly produce they can't sell to help stop food waste & by teaming up with local farmers, cuts transportation which lowers the carbon footprint. We promote the 3 Rs of recycling, reusing, & reducing by offering 10% off to patrons who bring back their glass jars. We want to increase our impact by preserving lives through a 10% donation to cancer research.
Founder & Baker in Chief, JP's Delights