Jubly Umph! Potions Of Power Enamel Lapel Pins! These little lapel pins are the perfect gift to remind yourself or the one you love that you are brave and strong and courageous and lucky, because it is easy to forget! www.jubly-umph.com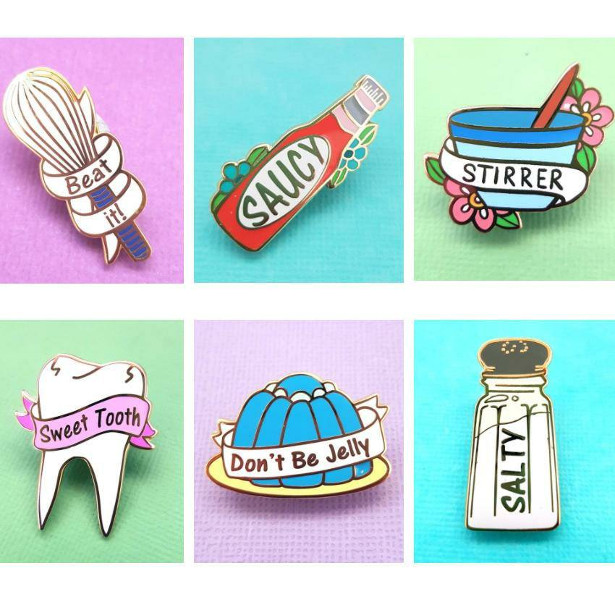 FACEBOOK | PINTEREST | INSTAGRAM 
Potions Of Power Enamel Lapel Pins
Price: £9.50ea or set of 4 for £32
Available: www.jubly-umph.com
Direct link https://www.jubly-umph.com/products/set-of-4-potions-of-power-lapel-pins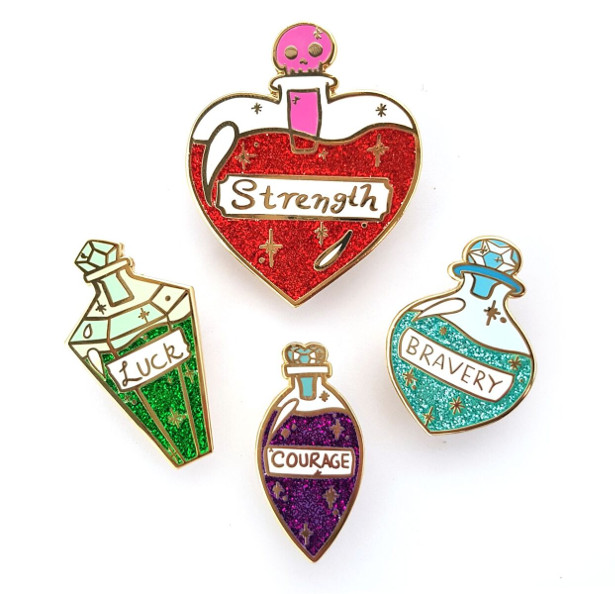 These little lapel pins are the perfect gift to remind yourself or the one you love that you are brave and strong and courageous and lucky, because it is easy to forget.
Each pin is designed to be a little brew of bravery and potion of power. A symbol that can be worn every day.
These colourful, gold-backed, hard enamel lapel pins come beautifully presented on Jubly-Umph backing cards. They are one of a limited edition.
Original, Fun and a little bit weird. Jubly-Umph makes art, jewellery and accessories for lovely ladies!
Jubly-Umph is a Melbourne artist who paints pictures in watercolours and indian ink creating characters with mysterious eyes and curious occupations.
Her lovely lady heads are instantly recognisable and owning one is like being in a secret club. She is influenced by traditional tattoos, folk art and Victorian sentimental ephemera.
Her paintings are available in limited edition giclee prints, eco-friendly greeting cards, lovely handbags and resin coated jewellery pieces under the brand Jubly-Umph Originals.
Retail: www.jubly-umph.com
Email us: sales@jubly-umph.com