FAT TOMATO –just launched on US amazon via homegrowhero.com
www.amazon.com/TOMATO-Trellis-Vertical-Garden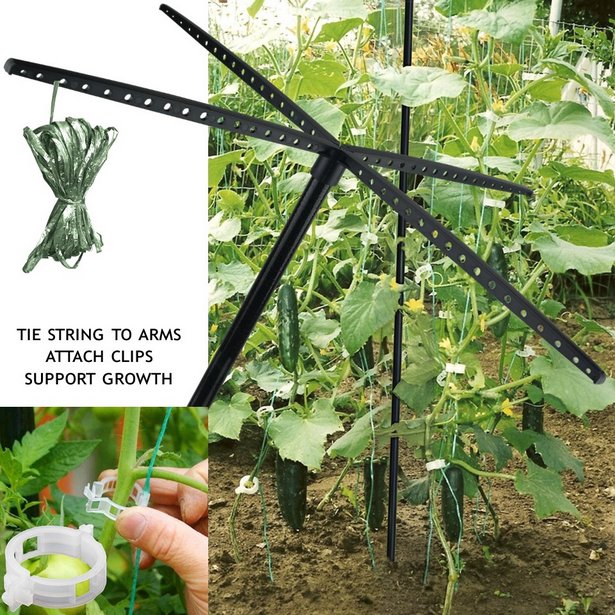 FAT TOMATO Trellis Vertical Garden Kit. 6 ft Tall, 22" Round, 30 Clips, String: Support Bush + Vine Vegetables. More Fruit with Unrestricted Natural Growth. Increased Sun Exposure. Simple Assembly.
HIGH YIELD vertical gardening system. Grow more in less space. Multiply your garden harvest in your yard, balcony, or patio. Clean and straight vegetables with no need to bend over to harvest.
SUNLIGHT ADVANTAGE, super wide spreader arms allow more sun to reach tender vegetables and produce more uniform greens. More photosynthesis help fruits ripen faster.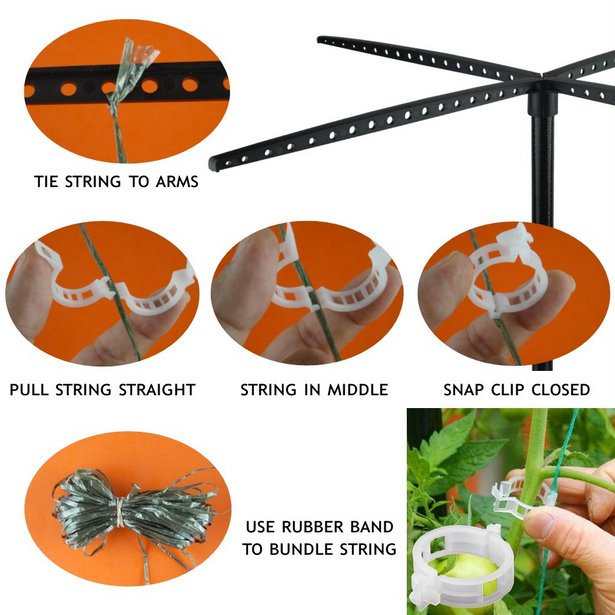 NATURAL FRUIT GROWTH not bound by hard wire cages. Strings tie to the support ribs and plastic clips secure the shoots and fruit. Add clips, string as plant grows. Fruit forms naturally large and plump.
GROW UP. Direct continuous support for vegetables reduces the need for a woody central stem. Nutrients go to the fruit not the silage. Better air circulation, and sunlight to lower fruit nodes.
COMPACT + REUSEABLE. Durable UV resistant materials disassemble quickly and store in a small space in the off-season. No tools required. 5-section pole to optimize the height for your garden.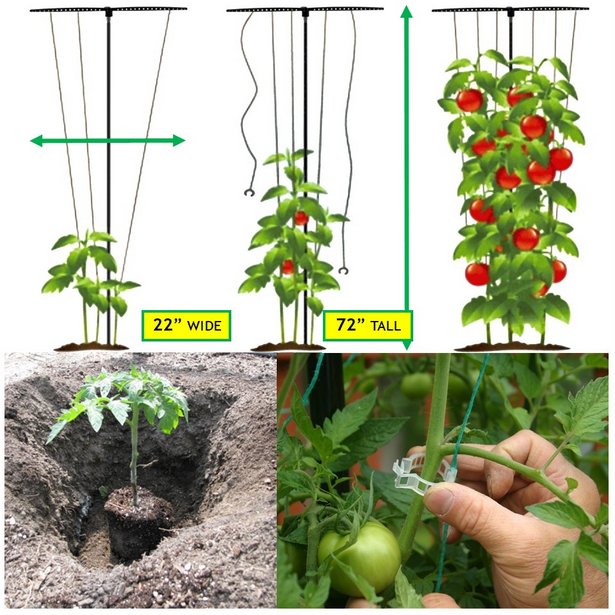 Growing vertically saves space, can produce higher yields. The fruits also tend to be cleaner, straighter and more uniform when off the ground. Having the plants up off the ground also increases air flow and photosynthesis. Plus, there's little or no bending over at harvest time. Allow 3ft diameter circle for growth and easier harvesting.
Durable UV resistant spreader arms assembly in seconds: insert into the end of the top pole. Sink center pole then plant your fruit or vegetable nearby. Glass fiber support pole sections stack vertically up to a height of 6 feet. Use 3, 4, or all 5 sections depending in the plant type. HOME GROW HERO vertical garden support system will hold more than 12 lbs of fruit. Great for tomatoes, peppers, eggplants, pole beans, cucumbers and zucchini.
Each Kit contains:
·24 yards of high tensile PP string
·30 instant-on tomato/fruit clips
·4 UV resistant resin spreader arms for 22" diameter spread
·Vertical fiberglass pole in 5 sections for a height of 6 feet
·Instruction guide and reusable storage box