Just one of our Mother's Day USA, South Africa & Australia Gift Ideas >>>> Nothing says "I love you Mum" like BACON!
Such an exciting product special >> www.thebaconer.com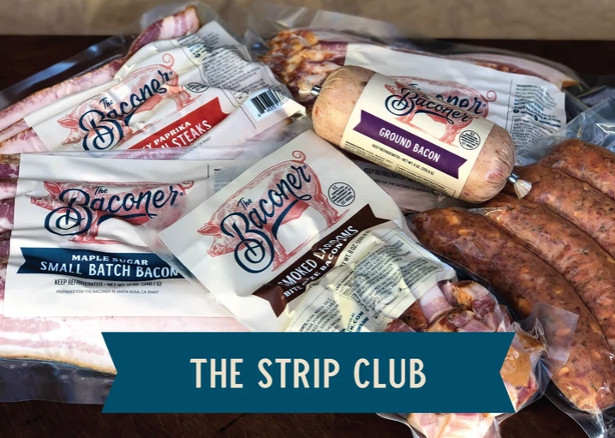 FACEBOOK | PINTEREST | INSTAGRAM | LINKEDIN | YOUTUBE
The Best Gift for Foodie Moms!
What: The Baconer's quarterly bacon box, (The Baconer Strip Club™) launche for Mother's Day!
2-3 sentence description: Subscription boxes are all the rage these days, aren't they, and you can give your mom just about anything as a subscription: coffee, books, cheese…even sneakers! Now just imagine world-class bacon delivered four times a year directly to her doorstep! Boxes packed with artisan bacon in unique cuts and decadent flavors, ready to be devoured…and all she has to do is open the front door.
Where sold: visit the clu b at :-  thebaconer.com/products/the-strip-club