KIMBERLY SAYER ULTRA LIGHT FACIAL MOISTURISER SPF30 (£28.30,

lovelula.com

)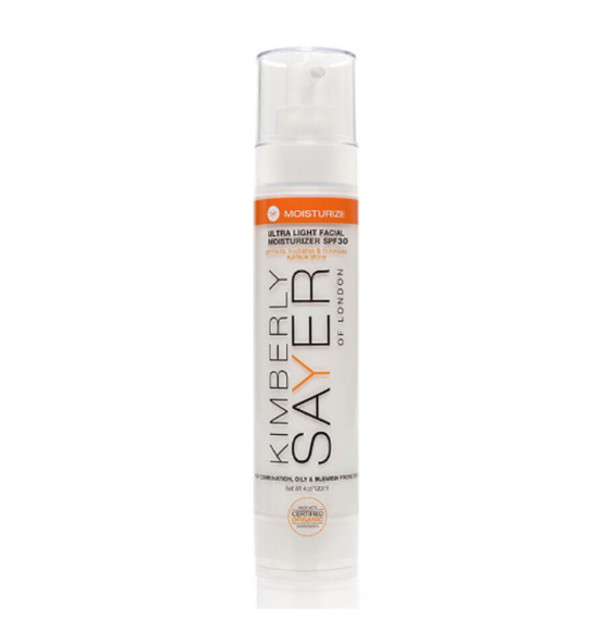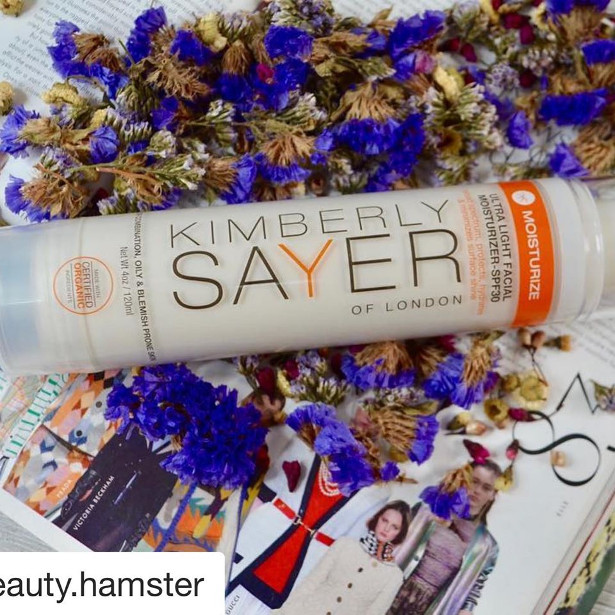 FACEBOOK | TWITTER | INSTAGRAM
Kimberly Sayer creates an incredible line that offers light facial moisturisers that can be used by men and women and leave your skin looking and feeling its best. With the size, this bottle will bring you from the winter doldrums into the sunshine of spring and summer.
Easily absorbed lightweight formula will not clog pores. Contains Lemon Oil which will detoxify your skin, helps stop too much oil production and will help dry up acne and pimples. With Oat Beta Glucan which helps protect your skin against UV-A oxidative stress.
Kimberly Sayer uses non-toxic sunblock derived from minerals Titanium Dioxide and Zinc Oxide to offer UV-A and UV-B protection from the sun without irritating the most sensitive of skin. Use daily and under make-up.
A lightweight, protective day cream with mineral sunscreen that is easily absorbed and will not clog pores or cause breakouts. Kimberly Sayer Ultra Light Organic Facial Moisturiser contains lemon to detoxify the skin and minimize the production of oil, while drying up acne and zits. Ideal for use under make-up.