Kodak Pixpro Black Friday camera deals – 360, VR, action and 40 x optical zoom.
www.pixpro.world
TWITTER | INSTAGRAM | FACEBOOK | YOUTUBE 
At Currys, three Kodak Pixpro cameras will be discounted over the Black Friday weekend, including the all new 360 Virtual Reality camera!
4KVR360 £349.00 £399
SP360-4K £249.00 £299
AZ401 £89.00 £149
4KVR360 – Capture the world around you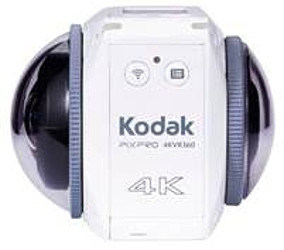 The Kodak PIXPRO 4KVR360 features dual 4K Ultra HD lenses which capture a 360° sphere of the scene around you so you can record a unique perspective.
Take in the scenery of a bike ride, share the atmosphere of a crowd, or marvel at impressive hilltop views – it's ideal for capturing life's special moments.
Three multi-view modes
In addition to shooting 360° spherical images and video, the PIXPRO 4KVR360 also offers 4K Full Frame View (front mode) with a 197° wide-angle lens, and Hemisphere View (global mode) with a 235° super wide-angle lens.
This gives you the versatility to capture the most interesting parts of the scene.
Kodak PIXPRO app
The PIXPRO Remote View app for iOS and Android is your viewfinder and more – see exactly what you're recording, control the 4KVR360, and upload your images and videos to social media.
With built-in WiFi, Bluetooth, and NFC it's easy to connect and share wherever you are.
Black Friday – £349.00 from RRP of £399
https://www.currys.co.uk/gbuk/cameras-and-camcorders/camcorders/camcorders/digital-camcorders/kodak-pixpro-4kvr360-4k-ultra-hd-360-action-camcorder-white-10159561-pdt.html#srcid=11026
SP360-4K – Records 360-degree action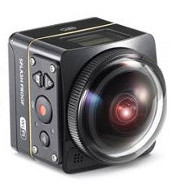 Capture every element of action-packed moments with the SP360's 360-degree domed lens design and 235-degree field of view. You'll be able to achieve new perspectives and pack more into each shot, leaving you to come up with the most imaginative applications you can think of.
Stunning 4K
Your videos will be recorded in crisp, detailed Ultra HD. The Explorer SP360 delivers beautifully clean-looking footage that gives a professional sheen to every scene.
Play back your recordings on a compatible 4K HD TV or computer display and relive those adrenaline-fuelled moments in high quality. Support for microSD cards up to 128 GB lets you record more footage so you don't miss crucial moments.
Built-in WiFi and NFC
Share your moments easily using the camcorder's integrated WiFi. It's NFC-enabled, so you can pair it directly with a compatible smartphone or tablet for quick uploads. You can control the SP360 wirelessly with iOS and Android devices.
The PIXPRO SP360 4K Remote Viewer app lets you see exactly what you're framing as you record it. This gives you more creative options and frees you from a cable. With support for online 360 video platforms like YouTube 360 and Facebook 360, posting your take on the action is more versatile and exciting.
A camcorder for all your adventures
Use outdoors in a variety of conditions. It's made to be tough so you can capture the most exciting footage of extreme and spontaneous action sequences. The video camera comes with nine Explorer mounting accessories to help you capture 360 degree videos your way.
Because it's splashproof, you can use it in the rain or near water with confidence. Capture captivating ski and snowboard videos in temperatures down to -10 degrees Celsius – the camera's unique dustproof design makes it easy to record the action on a dirt bike track or outdoor sports event.
Black Friday – £249.00 from RRP of £299
https://www.currys.co.uk/gbuk/cameras-and-camcorders/camcorders/camcorders/digital-camcorders/kodak-explorer-sp360-4k-ultra-hd-360-action-camcorder-black-10145227-pdt.html
AZ401 – capture detailed images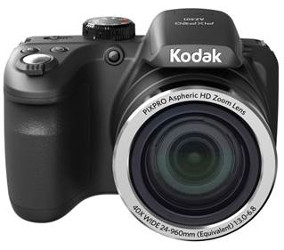 The PIXPRO AZ401 features a large 16.15 megapixel CCD sensor, helping you to capture sharp and detailed images. You can take pictures from a long distance away, with a 40 x optical zoom and a powerful 160 x digital zoom.
Ideal for developing your photography knowledge, the bridge camera uses similar functions to a DSLR camera. With 13 scene modes and a useful Panorama function, you can capture creative images to impress your friends and family.
Optical image stabilisation
Using optical image stabilisation, the PIXPRO AZ401 lets you achieve great results from hand-held photography. Whether you are shooting still images or video footage, you can capture clear and sharp images with ease.
You can amend your pictures using the Face Beautyfier feature, helping you to get the best possible final image.
Record HD footage
Develop your creative movie skills with the PIXPRO AZ401. Capable of shooting HD footage at up to 30 fps, you can record detailed videos to share with your friends and family.
Light and compact design
The lightweight PIXPRO AZ401 is compact enough to fit easily in your hand. This makes it ideal for travelling and outdoor photography, helping you to develop your photography skills.
Black Friday – £89 from RRP of £149
https://www.currys.co.uk/gbuk/cameras-and-camcorders/digital-cameras/compact-and-bridge-cameras/kodak-pixpro-az401-bridge-camera-black-ultra-plus-class-10-sd-memory-card-16-gb-b0442695-pdt.html