Krispy Kreme launches spooktacular Halloween Treats! Available Until Oct 31st!!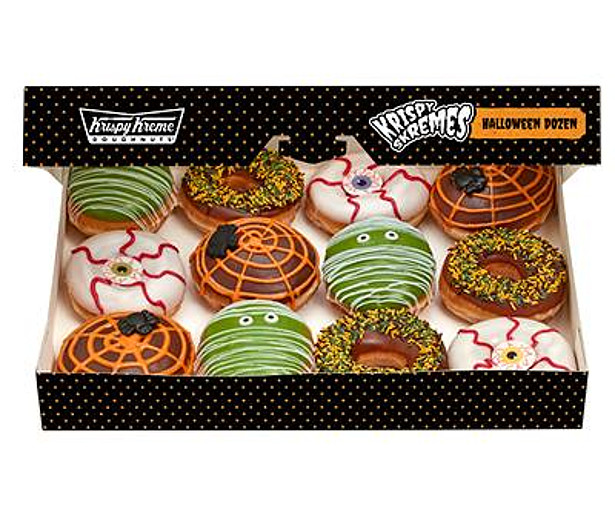 FACEBOOK | TWITTER | INSTAGRAM
Trick and treat your friends this Halloween with Krispy Kreme's new dangerously divine collection. Featuring four mouth-watering doughnuts, the collection will make the perfect addition to your Halloween feast this October!
The Doughnuts:
The Cobweb £1.90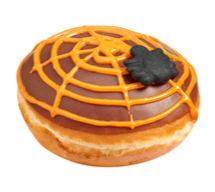 Hand-dipped in chocolate icing and filled with our signature kreme…Sure to make a great home for eight leffed creatures!
Don't wake The Mummy!
Our mummy has just escaped the coffin… Filled with brownie batter and wrapped in green icing and white iced bandages.
The Eyeball!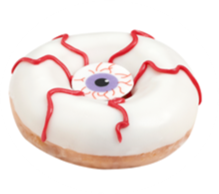 This'll make your eyes pop… Our signature ring doughnut, topped with white icing and decorated with red iced veins.
Spooky Sprinkles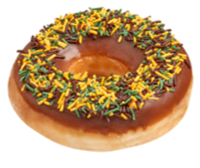 Our signature ring doughnut with a Halloween twist! Hand-dipped in chocolate icy and spooky sprinkles.
The Halloween range is available in all Krispy Kreme UK stores and cabinets from 13th October until 31st October. The Cobweb, Mummy and Eyeball doughnuts are each priced at £1.90. Spooky Sprinkles is priced at £1.65
The collection is on sale from 13th October 2017-31st October
The Cobweb doughnut is priced at £1.90
The Mummy doughnut is priced at £1.90
The Eyeball doughnut is priced at £1.90
Spooky Sprinkles is priced at £1.65
Krispy Kreme UK currently operates 100 stores and has a presence in over 800 cabinets with retail partners. It entered the UK market in October 2003 in London and has since opened Hotlight stores in Bristol, Birmingham, Bluewater, Edinburgh, intu Braehead, Enfield, Gateshead, Leeds, Manchester, and Shannon Corner. To find your nearest store or cabinet go to www.krispykreme.co.uk
Krispy Kreme UK can be found at www.krispykreme.co.uk / www.facebook.com/krispykremeUK /@krispykremeUK
Purchase your doughnuts online through: Click and Collect: www.krispykreme.co.uk/click-and-collect-doughnuts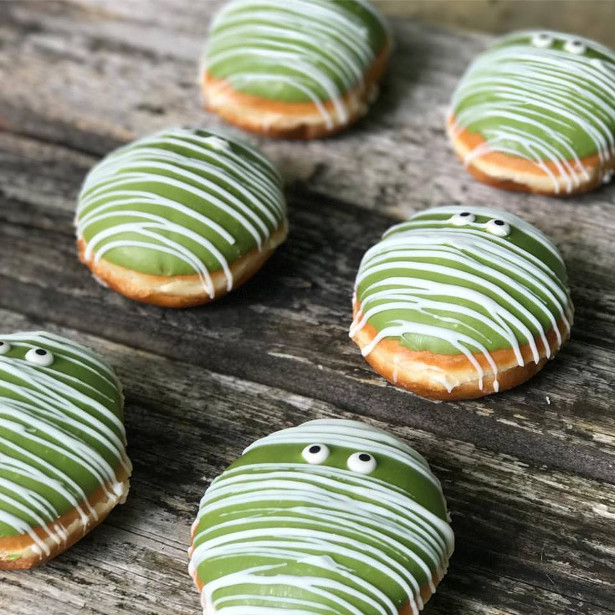 |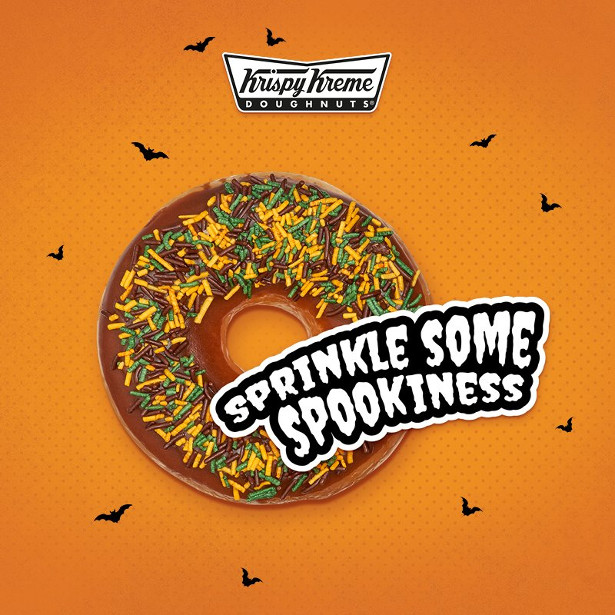 |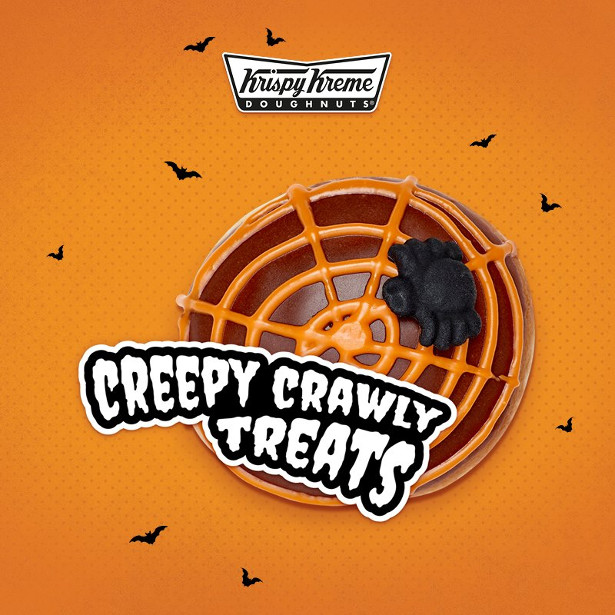 |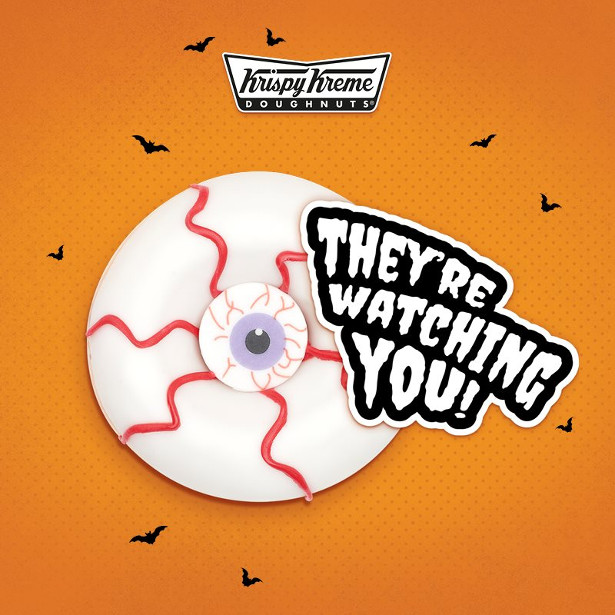 |