Boody Bamboo Eco Wear. Meets the needs of women and men who want a fashionable garment that fits perfectly, Boody looks and feels fabulous, is healthy to wear and doesn't 'cost the earth'.
Boody Black Friday Deals. Online Only. Shop Now. www.boody.co.uk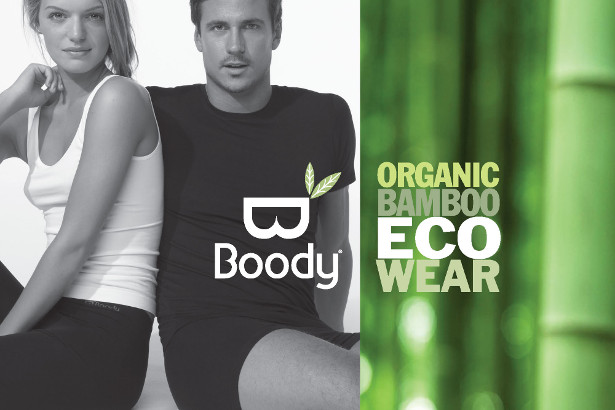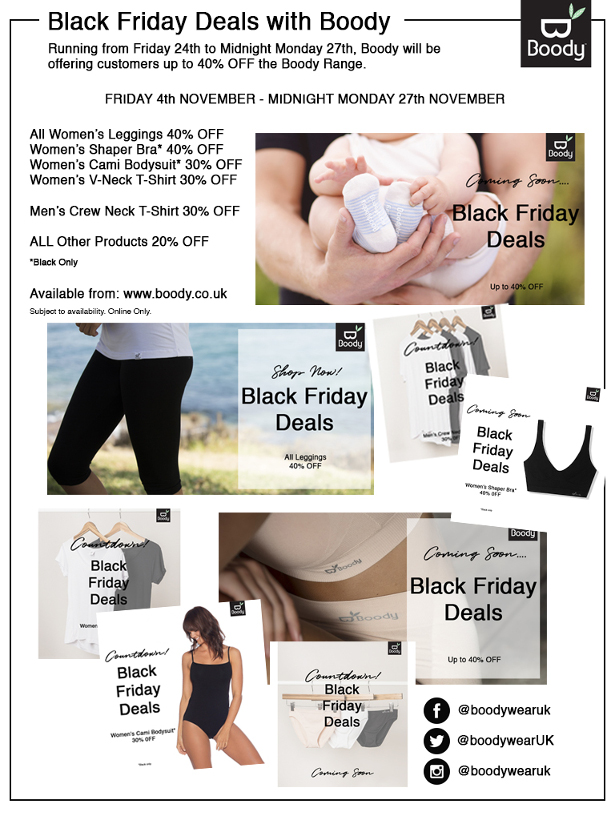 FACEBOOK | INSTAGRAM | PINTEREST
Imagine slipping into superbly-soft bamboo eco friendly fabric that keeps you cool in the summer, warm in the winter, is hyperallogenic, sweat and bacteria resistant, odour free and provides UV protection…
Introducing Boody Bamboo Eco Wear – the game-changing Australian brand of fashion underwear and outerwear, Meets the needs of women and men who want a fashionable garment that fits perfectly, Boody looks and feels fabulous, is healthy to wear and doesn't 'cost the earth'. It can be worn for travel, working out or for everyday comfort.
Boody fabric has been exclusively sourced and developed with up to 95% organic and chemical free bamboo yarn mixed with a touch of nylon and elastin to create a fabric that is soft, stretchy and wrinkle free. The seam free garments wash and wear beautifully, lasting much longer than cotton garments.
Boody have Black Friday Deals commencing Friday 24th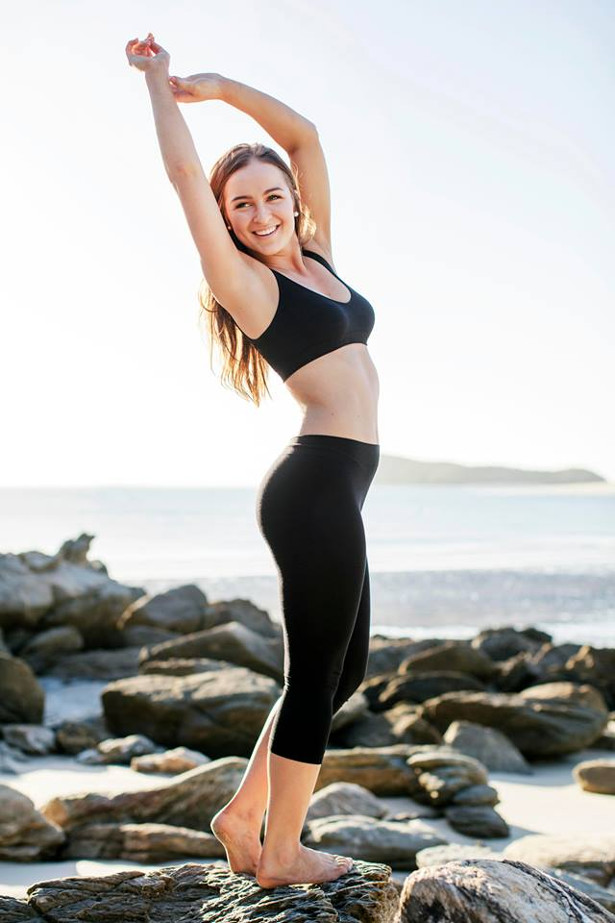 Boody is also hypoallergenic. The bamboo fibres naturally contain many micro-gaps which provide substantial ventilation and moisture absorption. It's these micro-gaps in the yarn which make it highly breathable, helping you keep cooler in summer and warmer in winter. Bamboo fibre is hydroscopic – moisture is shunted away from the body and evaporated rapidly allowing your skin to breathe more easily. It's also quick drying after washing, and durable – meaning that no matter how many times you wash and wear, bamboo lives on .
Bamboo thrives naturally without pesticides because it contains a super antifungal and antibacterial bio agent named Bamboo Kun. The most noticeable benefit is that Bamboo cloth is odour free – odour being an unpleasant by-product of bacteria proliferation. So Boody will keep you fresh all day every day.
Born in Australia, now loved worldwide, Boody bamboo fabric is renowned for its moisture absorbency, breathability and antibacterial qualities so it's the perfect fit for you – and the planet.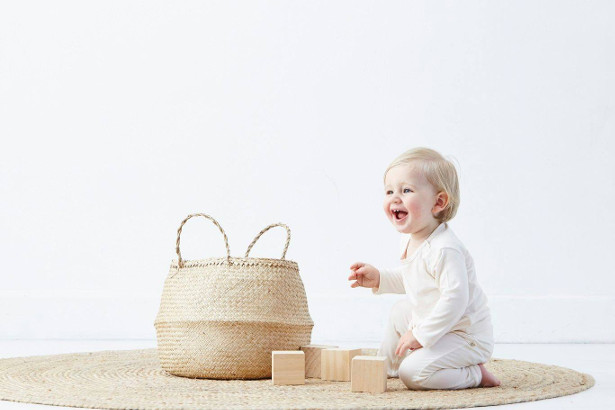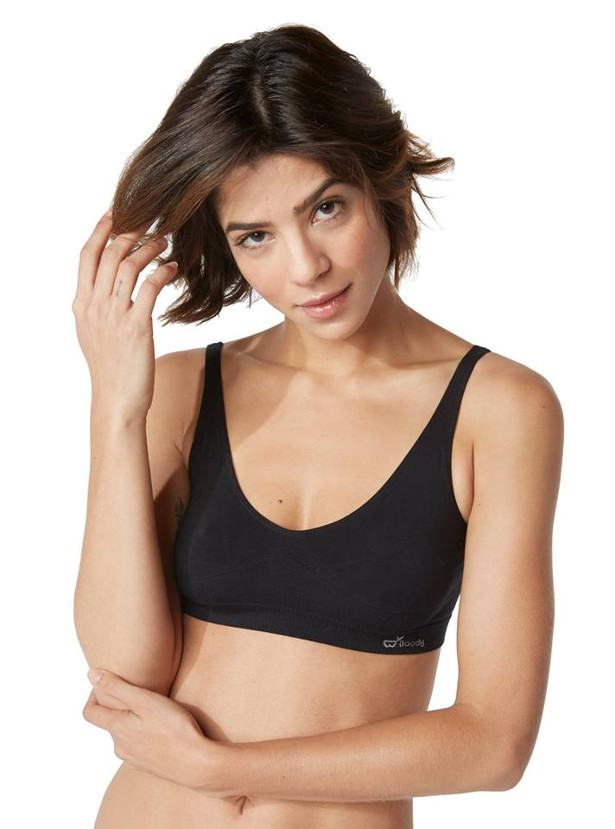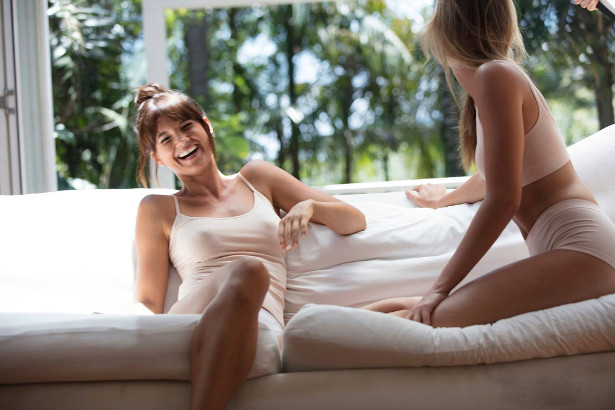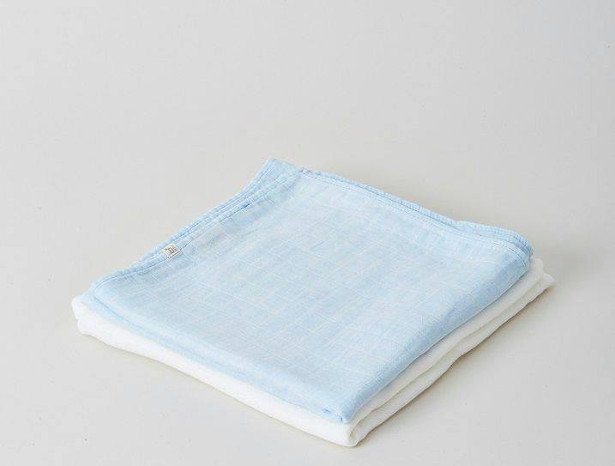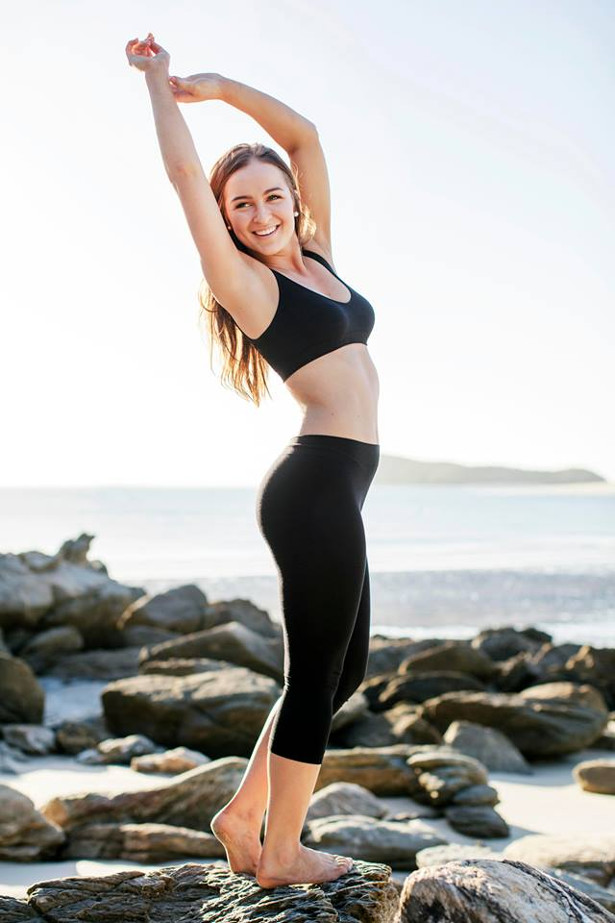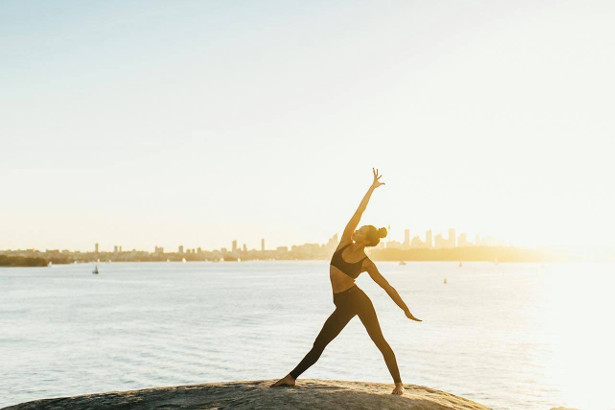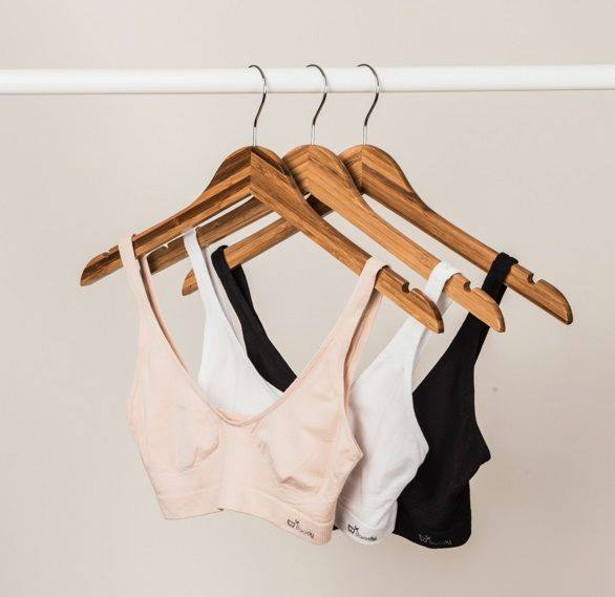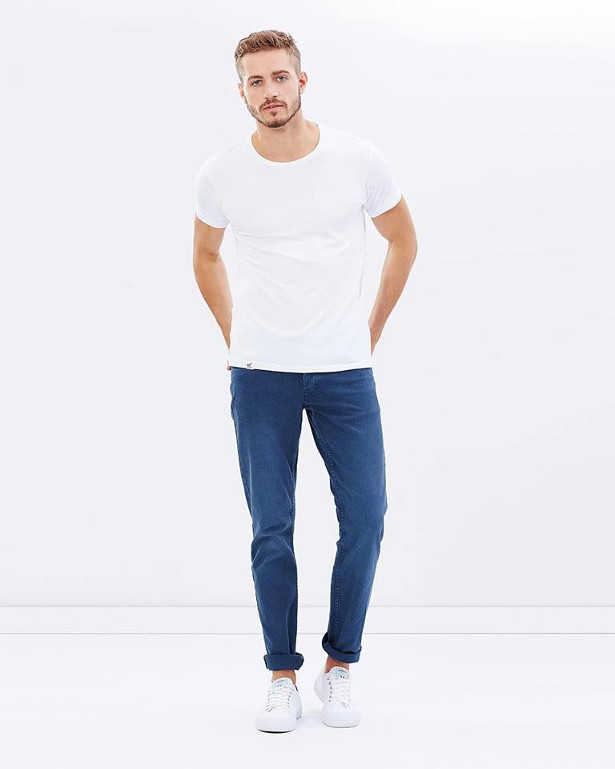 30% off across the Black Friday Weekend. Men's Society Sportsman Recovery Kit > www.menssociety.com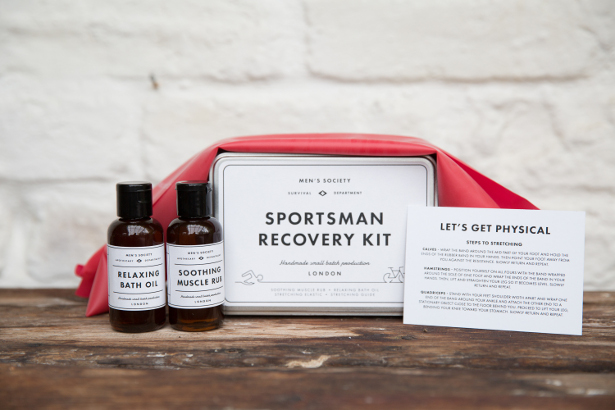 Men's Society: Witty, sophisticated design with a twist of British quirk are the hallmarks of Men's Society London.
You can find the kit and info at :- www.menssociety.com/products/sportsman-recovery-kit 
The ideal gift for any gym bunny. After spending hours in the gym, pushing himself on the treadmill or setting personal bests on the weight, he needs something to soothe those aching muscles and keep him going through the next punishing session.
We developed this kit to help him recovery (hence the name) and keep his body in perfect condition, ready to face whatever challenges lay ahead.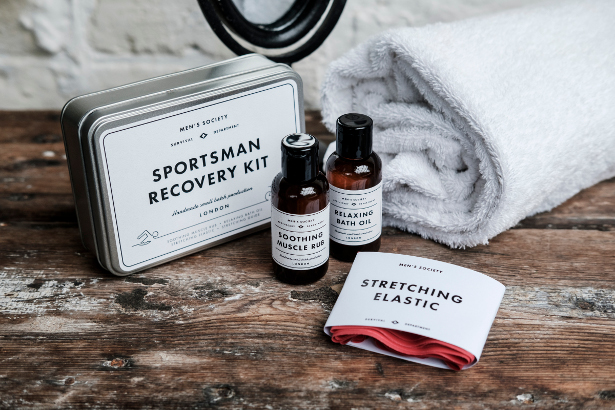 Plus, here's a little known fact: muscles don't actually grow in the gym. They grow afterwards, while he recovers. This kit is perfect for putting his body in the ideal state to recover and grow. On top of that, the stretching elastic will help him to blast the lactic acid from his muscles, leaving him in less pain after the workout and feeling fresher the morning after.
Suitable for:
Gym bunnies.
Treadmill pounders.
Just-joined heroes.
CONTAINS
Relaxing Bath Oil.
Stick a few drops in your bath water and relax into the bliss.
Soothing Muscle Rub.
Oil up the pecs. It'll make you feel better, trust us.
Stretching Elastic.
You can't escape the pain, but stretching will definitely help.
Stretching Guide.
Get it right. This is your perfect guide.
Ingredients:
Relaxing Bath Oil:
Grapeseed Oil, Lavender, Sandalwood, Cedarwood, Polyobrate SO, Vitamin E (50ml)
Soothing Muscle Rub:
Grapeseed Oil, Ginger, Pepermint, Lavender, Black Pepper and Vitamin E (50ml)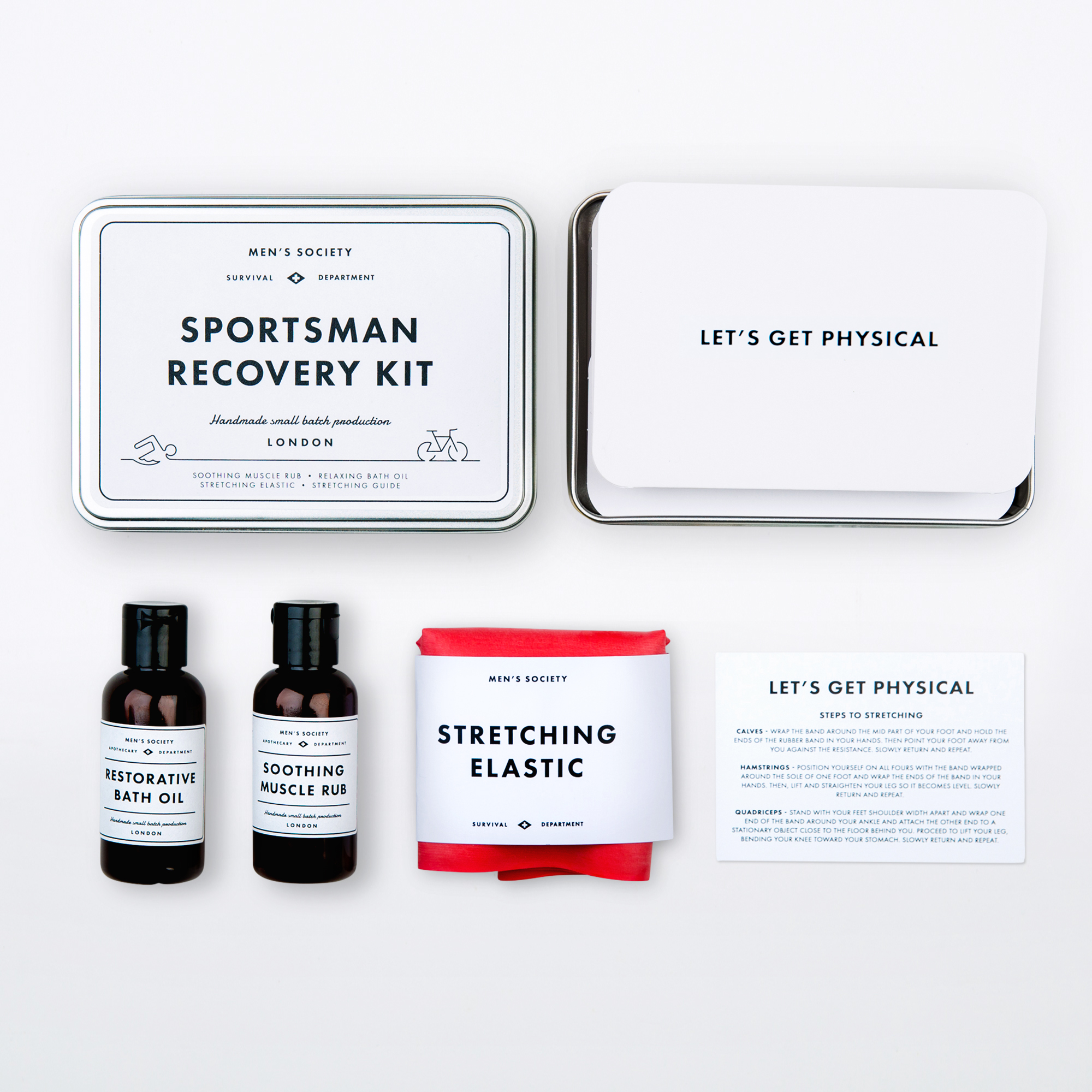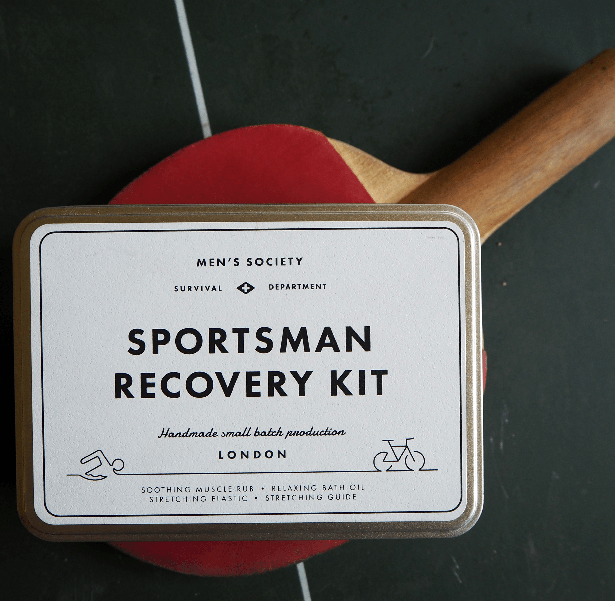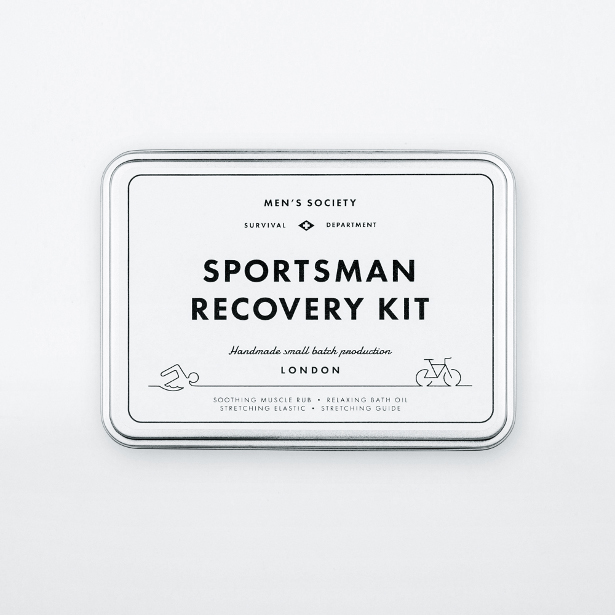 Black Friday Jewellery Discounts across site (10,000+ pieces to choose from) >>>> www.jewellerybox.co.uk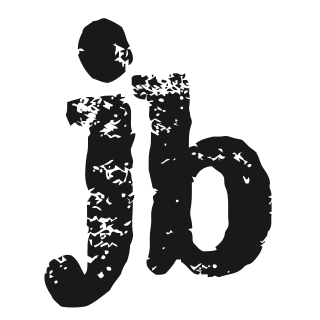 FACEBOOK | TWITTER | PINTEREST | INSTAGRAM
Find gold and silver jewellery for fashion jewellery prices at JewelleryBox.co.uk, with extra Black Friday weekend discounts. Choose from an exciting range of 9ct gold and sterling silver earrings, necklaces, rings and more now! Over 10,000 unique pieces of sterling silver & 9ct Gold Jewellery.
UK Next Working Day Delivery & Same Day Dispatch! Order on 02033974169 / JewelleryBox.co.uk
An online jewellery retailer based in South London on a mission to show the world you can buy real jewellery at costume jewellery prices.


Jaded London
Premium fashion brand Jaded London are offering early Black Friday discounts when you sign up for the alert. Inspired by global street style from East London to LA Jaded have amassed a growing army of fans and celebrity followers with the likes of Sean Paul, Will I Am and even the Queen Bey herself Beyonce styling out in Jaded's stylish garb.If you can't wait you get up to 75% off items in their sale.
http://jadedldn.com/
Wiggle
Wiggle are offering a new set of deals every week, you can save on everything from electrolyte drinks to wetsuits and Tacx Vortex smart trainers.
http://www.wiggle.co.uk/black-friday/
Weird Fish
Weird Fish is well known for producing well priced, distinctive clothing that makes you feel good. Hard wearing and great for the everyday Weird Fish's motto is "Wear the Weekend" because they are all about that maintaining that feeling of freedom you get when you're not hard at work. Reductions of up to 70% are expected across 40+ styles for 2017
http://www.weirdfish.co.uk/
Chain Reaction Cycles
Chain Reaction Cycle are showcasing new deals every Thursday throughout November with massive savings on bicycles. Save 41% on the Nukeproof Mega 275 Pro Bike and get more huge savings on safety gear and footwear. Famed for their high quality and specialist cycles November is the time to take your fitness up a notch while saving a heap of money.
http://www.chainreactioncycles.com
AO
Sign up now to be the first to be notified of AO's outstanding Black Friday and Cyber Monday Deals with savings across all kinds of gadgets you'll want to be a part of this because as AO themselves have said , it's going to be big. Huge savings will be made on everything including Smart Tech, Computing and Entertainment.
http://ao.com/black-friday?cmredirectionvalue=black%20friday
Red Letter Days
Whether you want a blast in a supercar to fly over the channel in a Spitfire or just relax on a rural escape for two then Red Letter Days have every package you could need over Black Friday and Cyber Monday save on gift cards and excursions.
www.redletterdays.co.uk
The Idle Man
Previews have begun for The Idle Man's Black Friday deals with huge savings of up to 50% across all labels. Visit the Editors picks for Black Friday to preview. The Idle Man has everything the modern man needs from grooming to lifestyle and clothing, try their free personal styling service before you hit the sales.
https://theidleman.com/
My Protein
Join the countdown on My Protein and sign up to be first in line for Black Friday deals all you'll get is gains. Whatever your sport no matter your goals My Protein will get you there, follow the countdown clock on the website to be first in line to grab everything from compression clothing to muscle rollers and other equipment and supplements.
https://www.myprotein.com
Groupon
Surprisingly Groupon will be holding its own Black Friday sale meaning the opportunity to gain savings on savings. You can purchase almost anything here from an Armani jacket to a robotic hoover be prepared as it really does mean you could be saving on just about anything!
https://www.groupon.co.uk/occasion/black-friday-2017
Amazon
Amazon are always a favourite around Black Friday and Cyber Monday it's the perfect time to purchase a firestick and other odd bits you need to create that Smart Home you've been dreaming of, savings on Alexa are expected.
https://www.amazon.co.uk/Black-Friday-Deals/b?ie=UTF8&node=161428031
Sundried
Made from recycled materials, including fabric made from coffee grounds, which is naturally odour-resistant and fast-drying, Sundried's apparel is incredibly comfortable and perfect for fitness and working out. Instead of the traditional Black Friday and Cyber Monday sale all you have to do is fill your cart and use the code BLACK to get 50% off any Sundried gear.
https://www.sundried.com
Schuh
A well known high street brand Schuh are offering incredible savings for Black Friday and Cyber Monday. With great deals landing soon you'd be mad to miss out if you're looking to save money on footwear. Whether you're looking for something formal or a new pair of training shoes great bargains are guaranteed once the sale commences.
http://www.schuh.co.uk/mens/black-friday/
Hay Hampers
Hay Hampers does exactly what you would expect, you can choose from a lot of different options like fish and meat, cheese, vegetarian and vegan, wine and port hampers you can even choose by occasion whether it's congratulations or simply breakfast in bed!
https://www.hampers.co.uk
Holland and Barrett
For all your vitamin and supplement needs hit up the health store on Black Friday and stock up on everything you need to stay fit and healthy over the colder months. It's usually a large event but luckily you can purchase everything you need from the comfort of your home as Black Friday bargains are online too.
http://www.hollandandbarrett.com
ASOS
For the latest fashion for men and women ASOS is the destination. ASOS offer cutting edge fashion and deliver to almost every country on the globe. Visit their Marketplace to find new boutiques and brand new fashions from around the world.
Black Friday is going to bring some great savings but if you can't wait they're currently offering up to 50% off items right now.
http://www.asos.com
Mankind
Mankind offer everything you could need in terms of grooming. From skincare to shaving to bodycare to fragrance in terms of looking your best Mankind has it all. Choose from a multitude of brand names including Clinique, Gentlemen's Tonic, BullDog, Calvin Klein and Versace.
https://www.mankind.co.uk/black-friday.list
Teletext Holidays
While everyone is trying to get their hands on a 51" Smart TV a lot of other things get neglected with Teletext Holidays you can make huge saving on holidays and breaks and jet away from £80 head to the Costa Brava, the Canary Islands, Rome or Prague, go all inclusive and completely unwind. Black Friday savings on some well deserved time away is something we all need.
https://www.teletextholidays.co.uk/blog/best-black-friday-holiday-deals
Challenge The Norm: Rugby & Fun products for extraordinary people who push their boundaries and limits everyday. challengethenorm.co.uk

Clothing for extraordinary people who push their boundaries and limits everyday.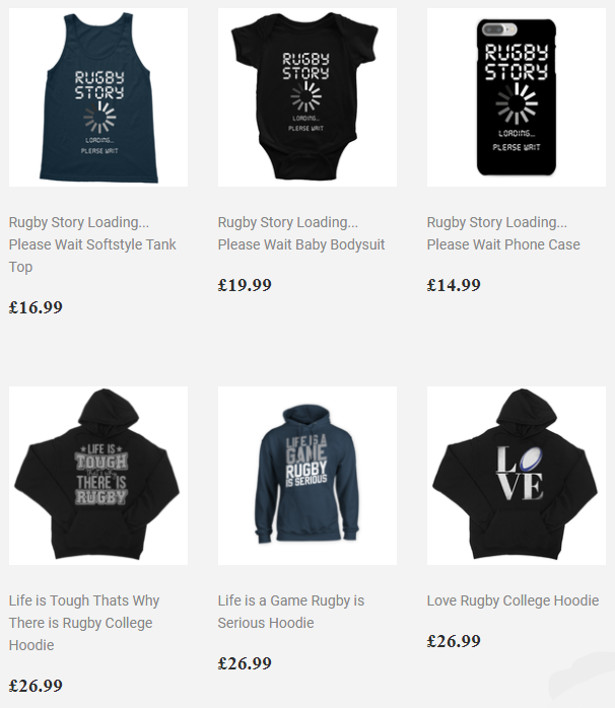 Breath. Focus on the breath, focus, breath…….  www.ohmme.com |||| Black Friday 25% off the whole site until Sunday 26th/11 |||| eco-friendly athleisure wear brand incorporating Bluesign® fabrics and Green Defence technology.
FACEBOOK | TWITTER | INSTAGRAM | GOOGLE+ | YOUTUBE
OHMME, which is an eco-friendly athleisure wear brand incorporating Bluesign® fabrics and Green Defence technology to keep the fabrics smelling fresh. With new collections bi-annually OHMME is the anti-thesis to fast throw away fashion. Built conscious
and designed to last.
The Dharma pants are created to allow for restriction free movement, and are perfectly fitted so there will be no sweat patches during your training or yoga practice. This strong polyester jersey is resistant, elastic, and feels great to the touch. And because of the fabric's low level of absorption, sweat simply evaporates. Fast drying and wrinkle resistant, this sweat wicking garment will keep its shape. Available in dark heather grey, light grey, blue and black, this item is a favourite for style and comfort.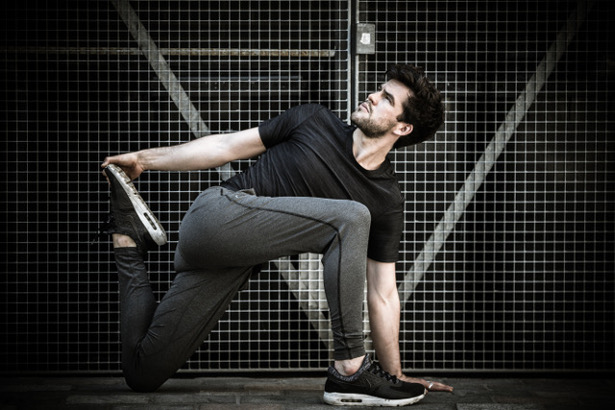 The Denim pants are truly unique to OHMME with an urban look but sportwear fit. Leaving behind the 5-pocket style of jeans using an eco-friendly fabric with a denim look.Its side pockets are large enough for your phone and wallet. Practical, fast-drying, and wrinkle-resistant, these pants will not lose their shape!
The Namoustache pants are acroyoga streetwear, designed in collaboration with Daniel Scott who is an an acroyoga teacher. The 3/4 length covers more than regular shorts, these elegant yet playful pants come with an embroided back pocket perfect for your moustache wax strips, keys or any essential small items!
The Zhú boxers are not just another pair of underwear. Tight fitting, adapted for workouts and yoga, these brief's horizontal fly is an original, more hygienic and aesthetic alternative to the traditional vertical opening.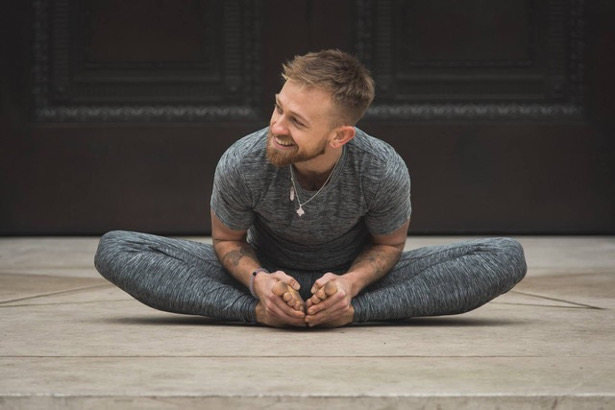 Try it, you'll never go back to the old style! We choose bamboo fibre because it is extremely soft and breathes well. Its moisture wicking and moisture absorption properties are even more efficient than those of regular cotton or microfibre. Because of its sustainable manufacturing, bamboo fibre is a better alternative to conventionally grown cotton. The bamboo keeps you cool, and by choosing this model you are mindful of the environment.
Bamboo also has a unique antimicrobial bio-agent found naturally in the fibre which makes your shorts antibacterial and odour resistant.
Zhù Boxer Shorts
 See more at :- www.ohmme.com/shorts/zhu-boxer?utm_source=intouchrugby&utm_medium=referral&utm_content=intouchrugby&utm_campaign=intouchrugby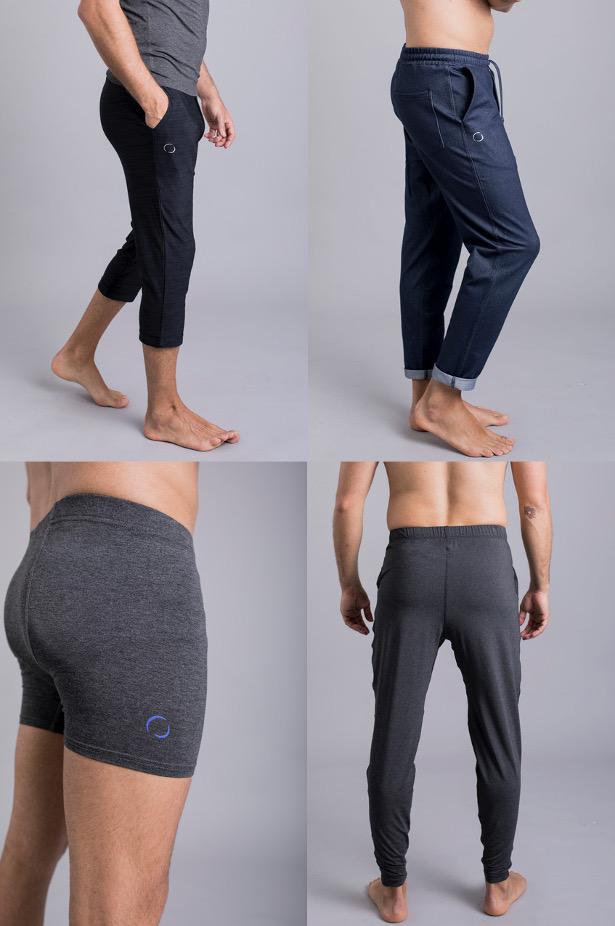 Dharma Graphite
 See more at :- www.ohmme.com/pants/dharma-graphite?utm_source=intouchrugby&utm_medium=referral&utm_content=intouchrgby&utm_campaign=intouchrugby
Denim Yoga Pants
 See more at :- www.ohmme.com/pants/denim-pants?utm_source=intouchrugby&utm_medium=referral&utm_content=intouchrgby&utm_campaign=intouchrugby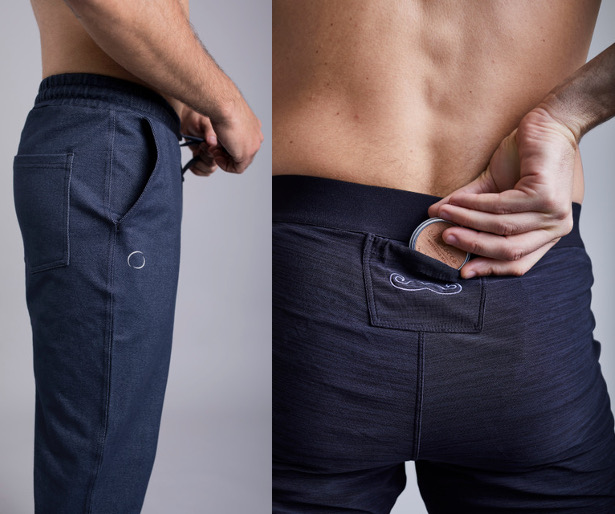 Namoustache
 See more at :- www.ohmme.com/pants/namoustache?utm_source=intouchrugby&utm_medium=referral&utm_content=intouchrgby&utm_campaign=intouchrugby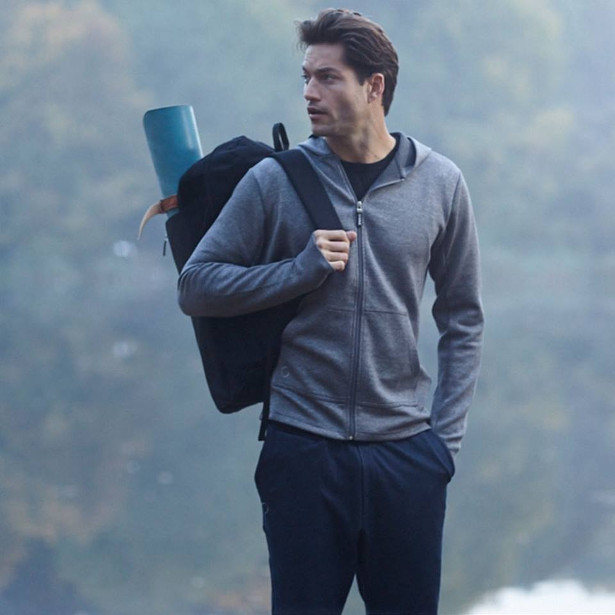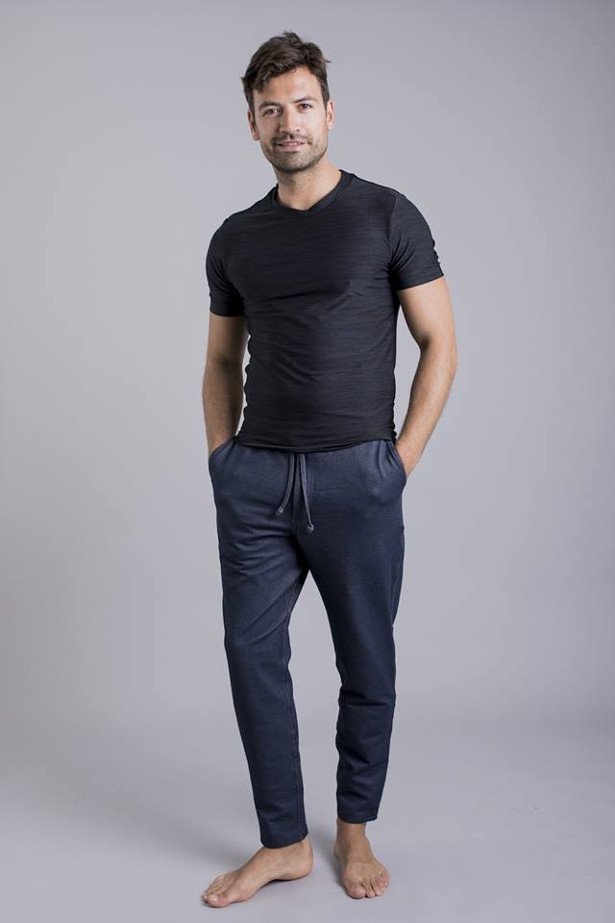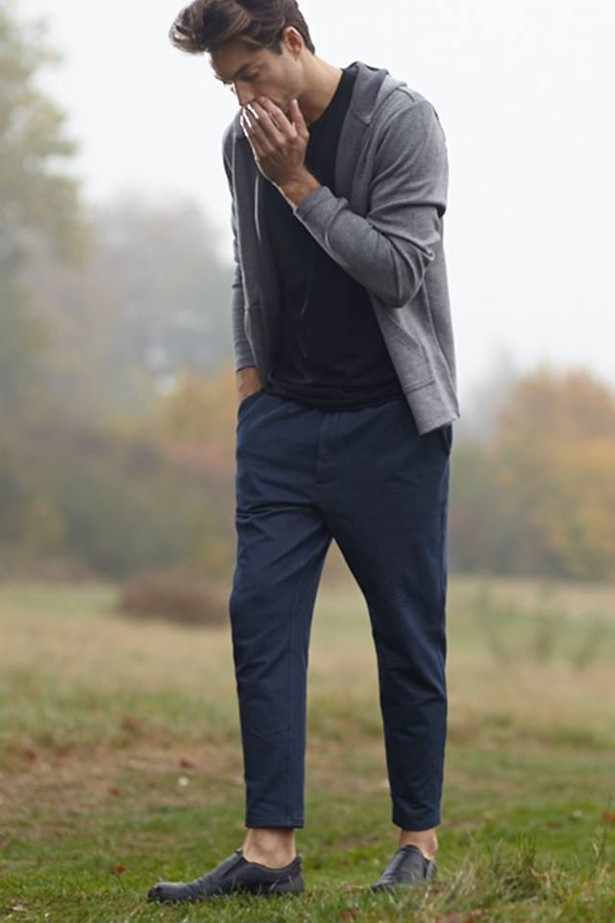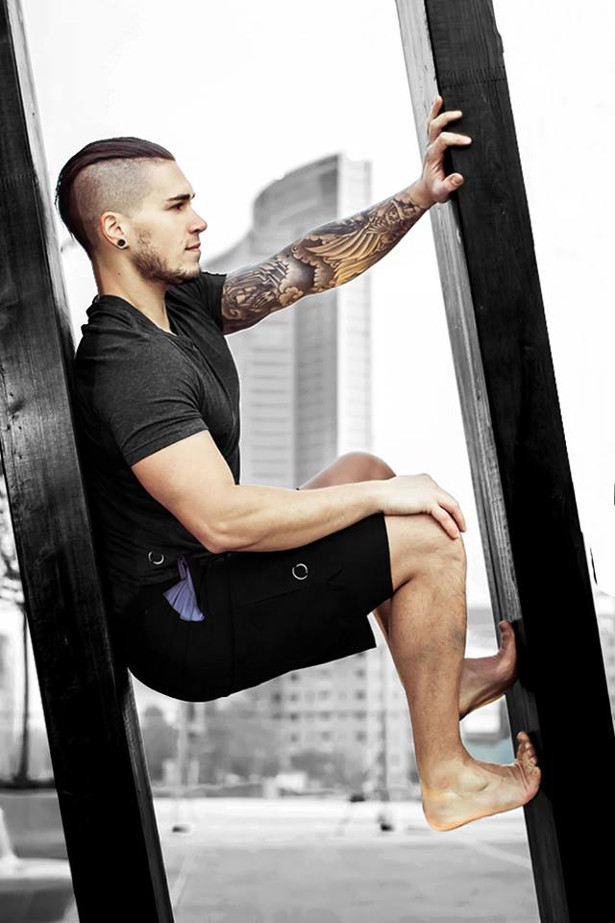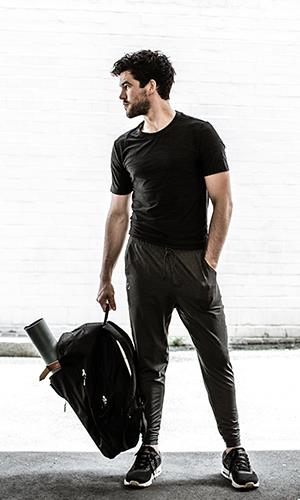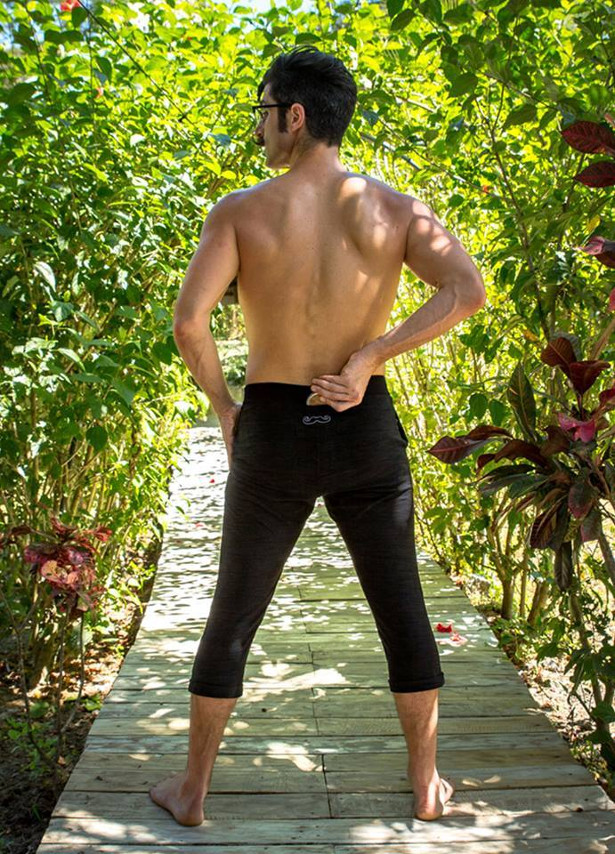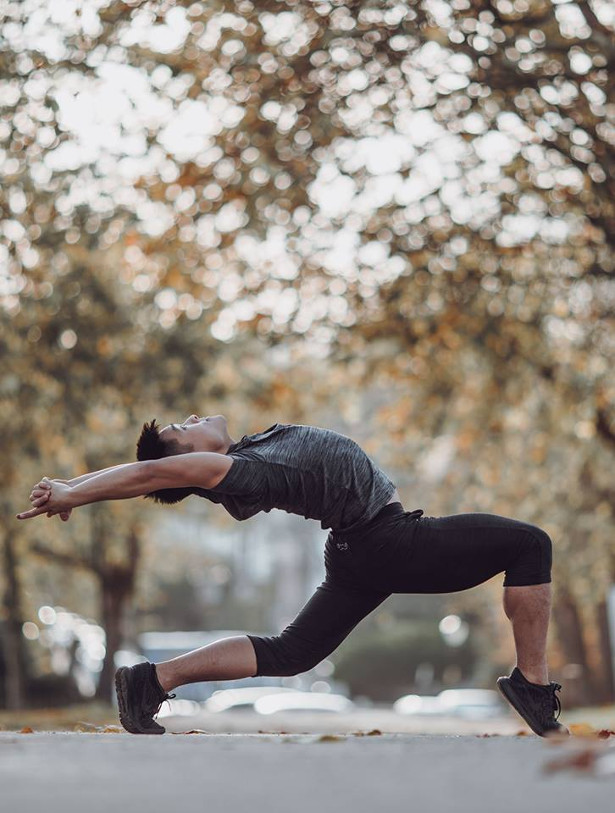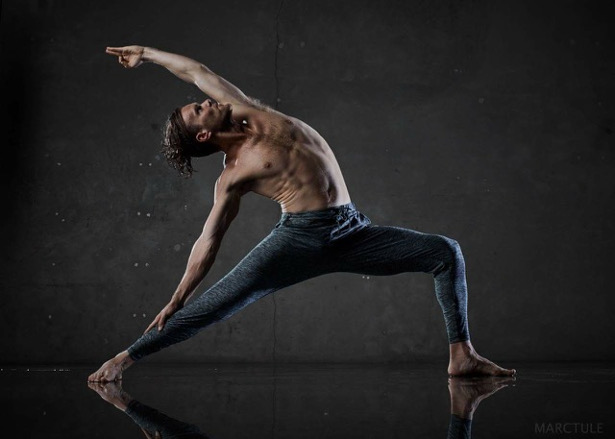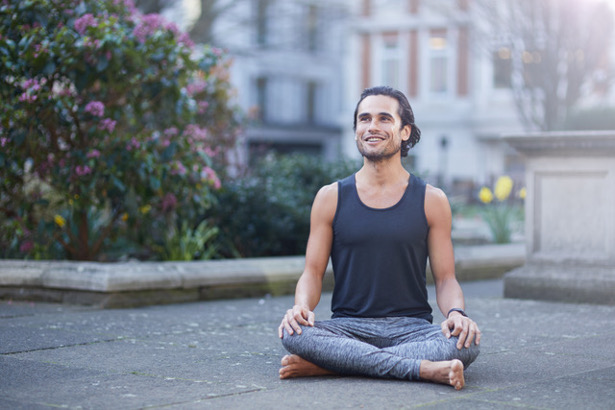 From November 24 through November 27, natural foods brand Munk Pack is offering adventurers 40% OFF their line of premium Oatmeal Fruit Squeezes and Protein Cookies with code MUNKPACK40 at munkpack.com (excluding gift sets and sampler packs).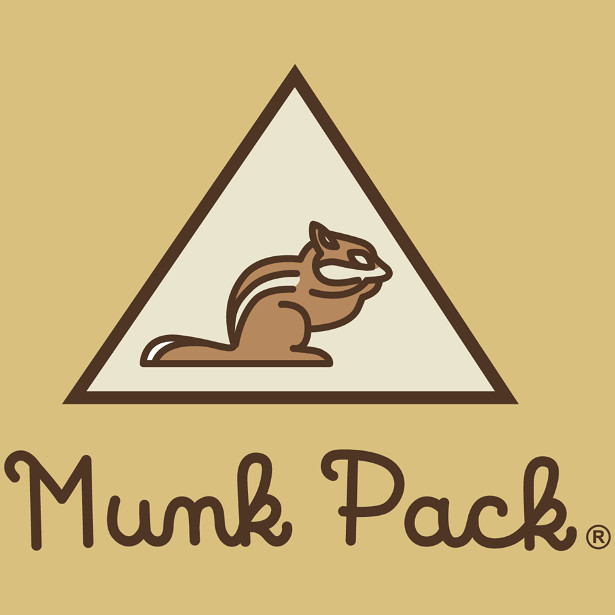 INSTAGRAM | FACEBOOK | TWITTER
Munk Pack offers certified vegan, certified gluten-free and non-GMO snack options to kickstart 2018.
Munk Pack Oatmeal Fruit Squeezes
This ready-to-eat oatmeal, packed with grains and fruit bites, is perfect for a quick breakfast or snack on the go! Available in five delicious flavors, including Apple Quinoa Cinnamon, Maple Pear Quinoa, and more, they are gluten-free, non GMO, vegan and high in fiber.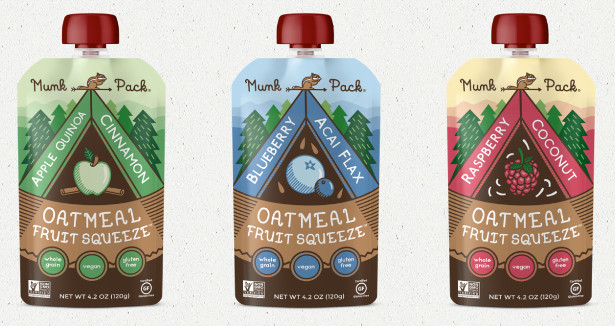 Munk Pack Protein Cookies
With 18G of plant-protein per cookie, Munk Pack Protein Cookies are a delicious protein bar alternative. In flavors like Double Dark Chocolate, Coconut White Chip Macadamia, Peanut Butter Chocolate Chip and Oatmeal Raisin Spice, these vegan and gluten-free cookies are soft baked and filled with fiber.


UNKNOWN Beauty Black Friday & Cyber Monday Offers, KAPULAN COCONUT is sourced from rural organic farms in the Philippines. Zero waste & no harm to the animals or the planet & Herbal Essentials Oil Towelettes. By www.beautyunknown.com
Black Friday & Cyber Monday Offers. A weekend of promotions from Friday 24th to Monday 27th.
Promotions
5% Off £20 – Code: BFCM5
10% Off £40 – Code: BFCM10
15% Off £60 – Code: BFCM15
20% Off £80 plus – Code: BFCM20
We offer free standard shipping on all orders over £50 (Code: Ship50). Codes must be entered at checkout for discount to be applied. Discounts are valid from 8 am on 24.11.17 until 11:59 pm on 27.11.17, and can be used across the site.
All beauty and grooming products are exclusive to the UK and available via beautyunknown.com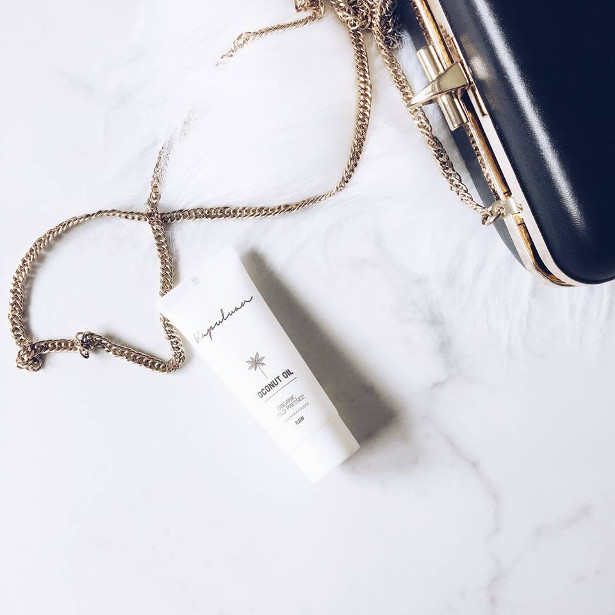 INSTAGRAM | TWITTER | FACEBOOK
"Being a Kapuluan customer means contributing to positive change for our planet."
Sourced from rural organic farms in the Philippines the Raw Organic Coconut Oil is the finest quality, 100% natural and has a wide range of important health and beauty benefits. Kapuluan products lead to zero waste and do not harm animals or the planet. For each item sold, Kapuluan plant a coconut palm tree in the Philippines. These new trees help in the fight against global warming while assisting coconut farmers with crop production and sustainability.
Their mission, to improve the livelihood of coconut farming communities by working in partnership with rural coconut farmers and empowering them to achieve a higher value for their resources.
EUCALYPTUS TOWELETTES
7.00
Herban Essentials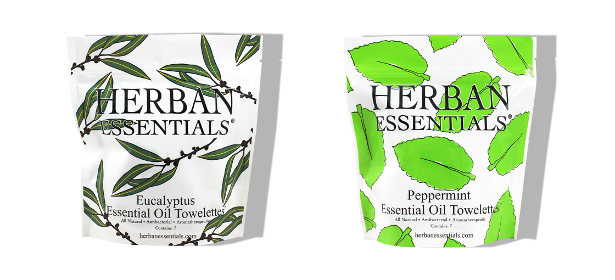 Multi-use antibacterial and antiseptic wipes
All Skin Types
__________________________________________________________
Details
Made with the highest quality pure essential oil, making the towelettes naturally antibacterial and antiseptic. The most common use is to cleanse the hands and kill germs, but there are millions of ways to use these wonderful wipes!
Unbeatable Black Friday offers from Dorco…
For Her – Dorco Eve 6 Range (available across Dorco Eve 6 range)
50% off for Black Friday, available from 18-26 Nov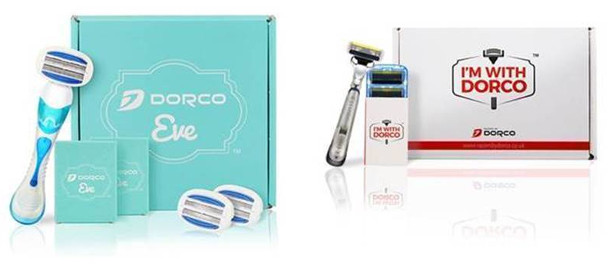 UK consumers will be able to enjoy 50% across Dorco's first female razor line – introducing… Dorco Eve 6! Designed with a bendable 'double 3 blade' format and an innovative brush finger, the Dorco Eve 6 gives long-lasting smoothness and reaches hard to shave places like knees and ankles. The moisturising band with Aloe, Vitamin E and Lavender will soothe and protect the most sensitive skin.
For Him – Pace 6 Plus Value Pack (available on any Pace 6 Plus value pack)
50% off for Black Friday, available from 18-26 Nov
Upgrade his grooming routine for Black Friday with 50% off a Dorco Pace 6 Plus Value Pack. These stylish shaving sets coming full equipped with 1 razor handle and anywhere from 4 – 16 high quality replacement blades, keeping you well-groomed throughout the year and never having to worry about a dull blade again.