Hisense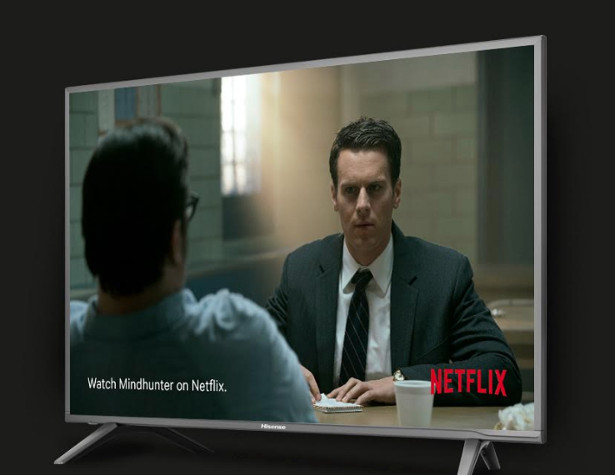 TVs
60" NEC5600 – £699 (might go lower to £649 TBC).
Available at Dixons, Argos, SDG & Amazon.
4K HDR, with a <50ms input lag and dbx-tv soundbar quality audio built-in – this is perfect for those looking to get the most bag for their buck possible. http://bit.ly/2jb277D
49" N5500 – £399.
Available at Dixons, AO, SDG & Amazon.
4K, HDR, UHD Certified, with dbx-tv soundbar technology built-in. Couple with the new Xbox One X for 4K, HDR gaming for under £850. http://bit.ly/2iE3F5V
65" N5300 – £799 (50" N5300 at Argos might be £399 but this is TBC).
Available in Dixons, Argos, SDG & Amazon.
Featuring our unique Vidaa Lite interface, Freeview Play, 4K upscaling of standard Full HD and dbx-tv soundbar quality audio built-in, it's the perfect introduction to Ultra High Definition entertainment. http://bit.ly/2ja6mjr
Whitegoods
RS696 – £649
Featuring the iconic side-by-side design that American fridge freezers are renowned for, the Hisense RS696, available in stainless steel and black, allows you to bring this on-trend look to your kitchen. On the front you'll find a fully plumbed water and ice dispenser, which means you never have to worry about refilling. Hidden inside there's our advanced inverter compressor that saves energy, is quieter, ensures a more stable temperature and extends the life of your appliance, as well as a Super Cool Function and Total No Frost with Multi Air Flow, which means there's no need to ever worry about defrosting.
Available in AO & Argos. AO will also have a £50 Cashback for 2 weeks. http://bit.ly/2Au7RNM
S723 –£499
The Hisense RS723N4WC1 in stainless steel and RS723N4WB1 in black really pack a punch in terms of style and space. Both these American style, side-by-side fridge freezers boast a huge 556-litre capacity and an integrated water & ice dispenser for ice cold fresh water on demand. What's more, they also feature many of the latest refrigeration technologies such as Total No Frost with Multi Air Flow, which means there's no need to ever worry about defrosting your freezer again. There's also a built-in LED Display and Touch Electronic Control and Super Cool & Super Freeze Functions that let you take full control over how you use your appliance.
Available in AO, Argos, Co-op. http://bit.ly/2iJAPB0
RF528 –£499
With its French Door style fridge doors and 2 large freezer drawers, the Hisense RF528 provides easy access to your food, while always looking sleek and stylish. The built-in LED Display and Touch Electronic Control panel lets you take complete control over your fridge freezer's features. On the inside, the efficient LED light, Multi-Function Pantry, Super Freeze Function and Total No Frost with Multi Air Flow for even temperature distribution means that your food stays fresh and delicious.
Available in AO, Argos, & SDG. http://bit.ly/2zuSt3G
RB320 – £199 (white) and £229 (black & silver)
With plenty of space for you weekly shop, the Hisense RB320 offers everything you need from a fridge freezer including, a Non-Plumbed Water Dispenser for perfectly chilled water on demand, internal lighting, adjustable thermostat for control over the fridge's temperature, reversible doors to suit any kitchen layout and safety glass shelves for strength and safety.
Available in AO, Argos, & SDG. http://bit.ly/2he1OVg
RB335 – £259 (white) and £269 (black & silver)
Available in 3 stylish colour options, The Hisense RB335, available in white, stainless steel effect and black, would make an eye-catching addition to any style conscious kitchen. But, it's not all about looks… There's a handy Non-Plumbed Water Dispenser on the front for perfectly chilled water on demand, Electronic Control that gives you full control over the fridge's temperature, an efficient LED internal light, stylish chrome wine rack and Total No Frost with Multi Air flow for even temperature distribution which means you never have to worry about defrosting your freezer ever again.
Available in AO, Argos, & SDG. http://bit.ly/2jdiPmw
RB385 – £249
The Hisense RB385 is designed to a 60cm width, which means if you have existing units that the appliance needs to sit amongst, it is the perfect choice. What's more, it features Electronic Control for complete control over your fridge's temperature, an efficient LED internal light, Super Freeze Function, easy access freezer drawers and Total No Frost for no frost anywhere – ever!
Available in AO for 2 weeks, and then goes back to £279. http://bit.ly/2An1g70
RB381 – £269
With a 293-litre capacity, this exceptional fridge freezer allows you to easily store up to 16 shopping bags of shopping. It features a refillable water dispenser for perfectly chilled water on demand, a handy wine rack that lets you chill your bottles without taking up any shelf space, Electronic Control for complete control over your fridge's temperature, an efficient LED internal light, easy access freezer drawers and Total No Frost for no frost anywhere – ever! Plus, because it's available in silver, black or white, you're free to choose whichever suits your sense of style or décor.
Available in AO for black and silver models. White will not be on offer. http://bit.ly/2hg18i4
The 50% offer applies to breaks at Cofton Holidays between 24 November and 22 December, inclusive, and is available on stays of between 3 and 14 nights. The code BF50 will only be live from 24-27 November.
To book visit www.coftonholidays.co.uk/ or call 01626 890 111.
Save up to £412 on seven nights in South Devon this winter (50% off) with this great Black Friday code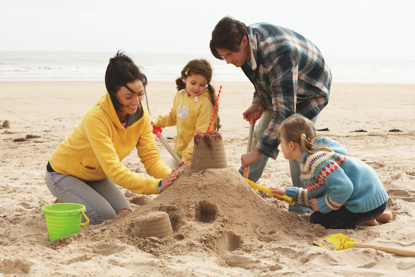 Award winning Cofton Holidays (www.coftonholidays.co.uk/01626 890 111), close to miles of golden sandy beaches at Dawlish Warren, South Devon, is offering savings of up to £412 on week breaks arriving on Fridays or Saturdays between 24 November and 22 December, inclusive. Simply call or book online quoting BF50.
Short breaks of between three and four nights can also be booked at a 50% discount with the same code:
The lovely Linney cottage, which sleeps four and comes with its own hot tub and views of Dawlish Warren nature reserve and beach, can be booked for the week from £365 (was £730). Three nights (Fri-Mon) can be booked from £266 (was £533). Four nights (Mon-Friday) can be booked from £241 (was £482).
Woodside Cottage, which sleeps six and also comes with a hot tub, can be booked for seven nights from £412 (was £825) and for three nights (Fri-Mon) from £301 (was £602). Four nights (Mon-Friday) can be booked from £272 (was £545).
Warren View Apartment, which sleeps four and has the same nature reserve and beach views, can be booked for seven nights from £207 (was £415) and for three nights (Fri-Mon) from £151 (was £303) Four nights (Mon-Friday) can be booked from £137 (was £274).
Seven nights in a two bedroom Meldon holiday home, sleeping up to six, is available from £175 (was £350) and for three nights (Fri-Mon) from £128 (was £256) Four nights (Mon-Friday) can be booked from £115 (was £231).
Seven nights in in a two bedroom Meavy holiday home, sleeping up to six, is available from £165 (was £330) and for three nights (Fri-Mon) from £120 (was £240) Four nights (Mon-Friday) can be booked from £108 (was £217).
Cofton's facilities include the heated indoor pool with a splash pad area and hydrotherapy loungers, a gym, restaurant, pub, steam room, sauna, fitness studio, soft play area, playground, sports wall, outdoor pools and much more. Guests also have access to five coarse fishing lakes, miles of cycle paths and nature trails that take visitors through woodland to the golden sands of Dawlish Warren beach and nature reserve.
Free activities on site include access to a new £50,000 Woodland Adventure Area which features a 25m zip line, a climbing cage, rope ladders, balance beam, balance lines and scramble nets.
For those taken by BBC2's Autumnwatch, the nearby Exe Estuary and Dawlish Warren nature reserve sees up to 23,000 wildfowl and wading birds visiting from the far north at this time of year. For about 3 hours before and after high tide several thousand birds gather on the Warren's shores including Dunlin, Grey Plover, Bar Tailed Godwit, Oystercatcher, Brent Geese, Wigeon and Teal. With cottages overlooking the reserve, there's definitely something to get twitchy about.
Deep link: https://www.coftonholidays.co.uk/holiday-park-deals/
Inkerman
Inkerman sells a variety of rugby https://www.inkerman.co.uk/rugby-themed-gifts and other sporting themed goods.
They are running an offer of free delivery from Monday to Black Friday. All gifts come wrapped in their signature red gift boxes.

Zeek is the shopping hack that will earn consumers DOUBLE DISCOUNTS this Black Friday!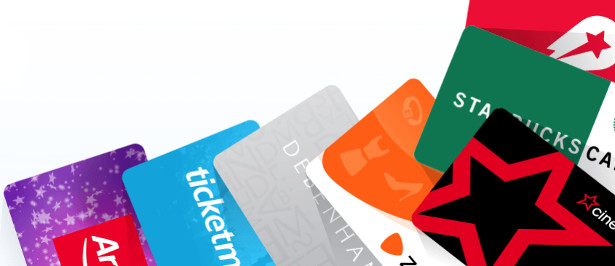 The platform, which enables users to buy and sell gift cards and vouchers at a discounted rate, currently has deals at hundreds of major retailers with an average saving of between 5 and 25 per cent.
By purchasing discounted gift cards for brands in fashion and food, toys and tech, shoppers can save even more on top of the weekend's discounts as, unlike voucher codes and money-off coupons, gift cards from Zeek can be used during the Black Friday sales without conflict. With vouchers for a range of brands and high-street retailers, the possibility to make additional saving this Black Friday are endless! Example brands include Curry's, John Lewis, Argos, Ted Baker, ASOS, Topshop….
Top 10 Black Friday deals from BuyDirect4U.co.uk
Get all the best bargains this Black Friday (24th November) without the hassle of hitting the high street, as online retailer BuyDirect4U.co.uk has great discounts across its toys and leisure ranges. With fast and free home delivery, you can make a start on the Christmas shopping without having to leave the house.
Charles Bentley Ferrari 6V Ride-on Car
WAS £249.99, NOW £149.99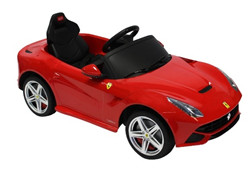 Treat your little one to this stylish red Ferrari ride-on sports car, it is battery operated and an ideal gift for young children. This wow-factor sit-in car delivers the sleek looks of the original, but at a fraction of the cost! It can be controlled either by a child using the steering wheel and foot pedals or, for extra safety, the parents can over-ride the controls at any time using a parent remote control that can steer the car.
Range Rover Evoque 12V Licensed Ride-on Car
WAS £259.99, NOW £169.99
Treat your child to this amazing replica roadster – the Range Rover Evoque ride-on car, it is battery operated and an ideal gift for young children. This single seated stylish car has lots of incredible features, such as a working horn, keyed ignition, front headlights, steering wheel, wing mirrors, gear stick and realistic looking alloy wheels. The car has two speed and the battery lasts for an amazing 1.5 hours.
Bentley Premium 6ft Pub Style Folding Snooker and English Pool Table
WAS £189.99, NOW £129.99
This premium folding Snooker and English Pool Table is the game table your home needs. It comes with all the accessories required for a great Snooker and Pool game – cues, chalks, balls, triangle and brush – and the folding system allow it to be conveniently stored, requiring little space, thus bringing the possibility to transform any room into an amazing games room in minutes.
Charles Bentley 5ft Foldable Portable Table Tennis Table
WAS £69.99, NOW £54.99
This foldable portable table tennis table is ideal for any home, garage or youth club. The table can be folded in half for easy storage and features a handle, making it easy to transport. Perfect for challenging friends and family or simply improving your table tennis skills. Includes x1 table, x2 bats, x3 balls and x1 net.
Bentley Sport Premium 4ft Football Table
WAS £104.99, NOW £59.99
Foosball is one of the most iconic sports tables and this classic football game is great fun for everyone. This premium football table has a four-foot playing surface providing a good-sized area for both single or multiplayer activity. The ends of the handles have textured grips and stoppers which help the flow of the game while also protecting the table from damage. This item is space saving due to a folding leg mechanism which allows the table to be stored upright.
Trikestar Deluxe Pedal Four-in-One Trike with Full Sun Canopy
WAS £74.99, NOW £59.99
This fun and colourful deluxe four-in-one trike makes an ideal gift for little ones and a great first trike, as it is suitable for children from aged 10 months to 24 months. The deluxe trike has a removable parent handle which can be used for steering, a safety surround guard and a pedal lock for push along mode. The trikes feature a removable full sun canopy that provides shade from the sun.
Charles Bentley Sports Electric Golf Trolley
WAS £274.99, NOW £239.99
The Charles Bentley electric golf trolley is fantastic quality, excellent value for money and assembled in seconds. It features a new and improved 33 Amp powerful battery, a newly designed battery base tray and the latest digital display. This trolley offers a comfortable grip for both left and right-handed golfers. It's lightweight, very easy to assemble and will easily store in the boot of your car.
Charles Bentley Ski Bag – Available in Green and Pink
WAS £39.99, NOW £21.99
Travel to your ski destination in style, with this newly designed Charles Bentley ski bag. Featuring a fully padded design for protecting your skis and ski poles, this highly practical bag is finished with an adjustable padded shoulder strap for added comfort. With two handles on either end of the ski bag, there are two buckle fastenings and Velcro on the carry strap, ensuring extra strength and durability. Ideal for carrying a pair of skis, this high quality ski bag will last for years to come. Dimensions: H21.5 x L185 x D21.5cm.
Charles Bentley 107 Litre Snowboard Bag – Available in Green and Pink
WAS £99.99, NOW £54.99
A highly practical winter sports accessory, this durable snowboard bag is ideal for easily transporting your snowboard, sports equipment and clothing. With integrated wheels, you can easily pull the snowboard bag along, perfect for travelling with heavy loads. Featuring two outer compartments for storing essentials, the bag is completed with a strong adjustable carry handle. Crafted with a waterproof inner fabric to keep your snowboard dry and protected, this stylish snowboarding bag comes with a two-year guarantee. Dimensions: H175 x L36 x D17cm.
Charles Bentley Guinea Pig / Rabbit Enclosed Run
WAS £89.99, NOW £59.99
This run is ideal for providing a safe, protected space for outdoor grazing. The run can be accessed from the side and top which is handy when cleaning. It is suitable for both rabbits and guinea pigs and all timber is treated with a waterproof agent. This large rabbit run can be easily combined with the Pet/Hutch.03 pet hutch (sold separately) to provide your small animal with a larger protected outdoor space. Dimensions: L180 x W90 x H48cm.
For more details and additional products, please visit www.buydirect4u.co.uk.
From 1st March 2018, BuyDirect4U.co.uk will be relaunched under the Charles Bentley and Son brand, offering the same quality products at affordable prices and the same high quality customer service. Charles Bentley & Son Ltd, which was formed in Loughborough in 1860 and is still owned by the Bentley family, originally began by providing brushes for Victorian chimney sweeps. The company is now a multi-million pound operation, specialising in designing and manufacturing equestrian, industrial, cleaning and household brushware, as well as selling a wide range of home and garden products online.
Make Light Work of Black Friday
Black Friday is coming around again, that day in the calendar which marks the beginning of the Christmas shopping season.

Black Friday is 24th November this year, but are there really bargains to be had? Last year a Which? investigation into Black Friday revealed that 49% of products on offer were actually cheaper in the months before or after Black Friday and the prices it checked last year showed that only 8% of the Black Friday deals were actually the lowest prices. In September Argos was lambasted for its 3 for 2 toy offer where many of the toys worked out cheaper if you bought them the day before.
So how careful do we need to be of Black Friday? Are there really bargains to be had or is it all hype?
Helen Dewdney – The Complaining Cow consumer blogger, campaigner and author of How to Complain The Essential Consumer Guide to Getting Refunds, Redress and Results! – shares her top 10 tips for really grabbing a bargain if you are really methodical and put in some time beforehand!
1) Write a list! Write down all the things you need to buy. This can include: the people for whom you have to buy presents, possible ideas and a budget. This will help you not go over a budget if you are easily carried away with possible bargains and gives you choices.
2) Do your research. Armed with your list, look up the likely stores for those people/items. Make a list of the prices that you find.
3) Use comparison websites. Do an Internet search on specific items and use sites which will compare prices. You may find that there are other stores which stock the items you are after and some may have a better deal regardless of Black Friday!
4) Get right ahead! Put items in baskets! Go online and put things in baskets and don't checkout. Make a note of what stores you have done this with! Then when Black Friday comes take a look at all the online baskets and see who has what for the cheapest. This way, not only will you have done all your research but you'll be ahead of others shopping that day for popular items likely to go out of stock!
5) Black Friday isn't just about gifts for others! Often people will say it's only a bargain if you need it. Twaddle. We don't need half the clothes and shoes etc. that we own, but if we see a pair of boots reduced it makes the purchase far more attractive. So, have an idea of what items you would like for yourself, if they are reduced.
6) Check for further discounts. Internet search your items with phrases like "discount codes" "discount offers" and "vouchers" to see if you can get more discounts. There are a number of sites that provide discount codes for numerous stores.
7) Check out Zeek. You can buy and sell gift cards on Zeek. Choose from a range of monetary value gift cards for hundreds of stores with varying discounts.
8) Black Friday is not just for Christmas. Many retailers spread their deals over the month and others throughout the year. The idea is that consumers will spend the same amount over a year whether the majority is across all year or concentrated over a few weeks. So don't just look for bargains on Black Friday. There will be Cyber Monday and places like Amazon have daily deals which also need to be checked. Use the Camel Camel Camel website which is a price tracker that provides price drop alerts and price history for products sold by Amazon.
9) Emails and social media. Sign up to newsletters now. You can always unsubscribe later but often newsletters are the best way to be the first to learn of any discounts and offers. "Like" Facebook pages and follow on Twitter as many retailers will announce their offers and discount codes through these methods too. Follow money bloggers who will frequently share discounts and deals. Join forums and money saving groups if you really want to get everything going and check with others if so-called deals are really deals. You could set up a separate email account for all these emails and then allocate some time each day to look at just the deals!
10) Store versus shops. If you intend to go to the stores on Black Friday take your list with you and check the online prices either with that or on the phone. Then you have the double whammy, as sometimes items are in stock online only or in store only.
11) List upcoming events. Think of future, parties etc. You can pick up some bargain toys for children's parties that you know you will have in the year and just put them away. (But remember toys will be discounted a lot in the run up to Christmas and after Christmas sales too).
12) Avoid the mobs. Possibly impossible?! Certainly if you are setting out early for certain stores! But this is where you need a) your list so you don't get carried away and b) to be sure that that store will have items you want. Remember too that offers written on doors are often just a way to get you in and there may be limited stock!
13) Take care on seasonal items. Things like Winter coats are likely to be in the sales and discounted further when retailers want to get rid of their stock and Christmas decorations will still cheaper after the event!
14) Use Cashback sites. Sites like Topcashback, Quidco, Free Fivers, Imutual, Give or Take all provide cashback when you go through their sites and make purchases from the stores listed. Check them all, as they have different retailers and different percentages! Do this before filling your online baskets so you're all set to go! Most have apps so you can do this whilst out shopping when you see a bargain and can order and get it delivered instead!
15) Make sure that a promise is a promise. Some places have a price promise which is great. But read the small print! Some stores such as John Lewis won't match an online price, for example. Others will only match the price if it was on sale that exact same day and most, if not all, will tell you it has to be exactly the same item/bundle. So, exactly the same colour, make, model, free gift, warranty etc. (Although remember your consumer rights provide more protection than any "free warranty").
16) Check the model. Black Friday is usually good for getting the latest technology, but check the release dates for the next model. Will you still want that 'phone or laptop if the newer version comes out a week later?
17) Stay up late! If you have done all your preparation, be ready to go online just after midnight on Black Friday morning, so you get your bargains before things go out of stock.
18) Security. Check that the site is secure and bona fide to prevent any fraud. Don't just click on the first site that comes up in a search engine query unless you're sure where you're going.
19) Add ons. A lot of the items may need additional things such as batteries. Don't get these at the same time, you will more than likely get these cheaper when you do research on that at a later date!
20) Articles. Every so often Google "Black Friday offers 2017"! This will bring up store pages and online newspaper articles which reveal where some of the best bargains are.
Furniture Choice
Fantastic Black Friday deals on sofas, here are a couple of highlights:
https://www.furniturechoice.co.uk/living-room-furniture/sofas/leather-sofas/oslo-black-leather-storage-sofa-3-seater_ls10001691
https://www.furniturechoice.co.uk/living-room-furniture/sofas/leather-sofas/enzo-red-leather-sofa-3-seater_ls10001470
Both sofas will have £100 off
Black Friday page where they will have many more deals https://www.furniturechoice.co.uk/black-friday/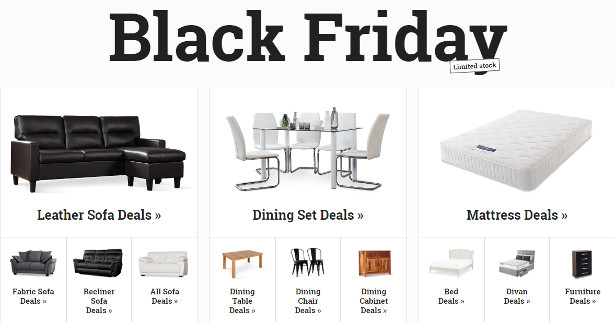 www.greenhip.com.au will be running a store wide 20% sale from Friday 24th – Sunday 26th November.

Specialists in workwear for women who work in the trades and services industries ie. gardening, geologist, cleaner, heath worker and mining. Anything that requires heavy duty work but these garments are designed with a soft, durable cotton stretch fabric. Many years ago the owner was required to wear men's workwear while working as a qualified horticulturalist and it is quite demoralising having to wear men's workwear every day to work. Enter Green Hip Workwear For Women. Based in Geelong, Australia they deliver to the U.K.
These two pet companies are participating in Small Business Saturday & Black Friday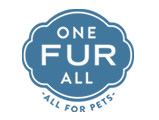 One Fur All and Puppy Kisses
website link, https://www.onefurallpets.com/
Twitter handle https://twitter.com/OneFurAllPets
We will be offering an online discount on Black Friday , promoting the day with an email blast and also sharing #shopSmall on social media.
Puppy Kisses
website link, https://www.puppykisses.com/
Twitter handle https://twitter.com/PuppyKissesLLC
We are always excited about Black Friday and Small Business Saturday, as sisters and small business owners ourselves, we like to encourage pet owners to shop small with us, and we happily support other small businesses too. We will be doing some email marketing, facebook promotions and couponing around ShopSmall.
Jewel Street
JewelStreet are running their best ever Black Friday sale this year, with up to 50% off designer jewellery. Without massively stereotyping your audience, it's the perfect chance to get your partner's Christmas present on the cheap!😊
This Black Friday, save up to 50% on jewellery from some of the world's finest independent designers at JewelStreet.
Highlights include 15% off Judy Murray's favourite, Lily Blanche; 50% across the entire Betty Balaba collection; and 20% off Hilary&June who design engravable pieces, perfect for gifting.
gb.jewelstreet.com
JewelStreet is home over 600 of the world's finest independent jewellery designers. Forget the generic, high street designs you'll find elsewhere, JewelStreet provides curated collection of handcrafted, unique pieces you won't find anywhere else.
Lenco UK Announce End of
Distribution Agreement


New Dawn Distribution have terminated with immediate affect their distribution agreement with Lenco, which brings an end to Lenco UK.
Under Embargo Until 20th November 2017 – New Dawn Distribution, trading as Lenco UK, today announce the end of a distribution agreement with Lenco STL Group with immediate effect.
New Dawn have worked with Lenco STL Group for the past 7 years to relaunch the brand in the UK, with a focusing on returning to the brand heritage – turntables, which of course has been well timed with the resurgence of vinyl sales during that period. Lenco STL Group will now work with other partners to continue to meet demand for Lenco products in the UK.
The timing of the agreements conclusion is a seasonal boon for vinyl enthusiasts looking to secure a Black Friday Deal like no other, as the Lenco UK website (www.LencoUK.com) has released a list of "Closing Down Sale" prices which offer turntables, speakers, radios and other audio devices at prices which are unlikely to ever be repeated.
Highlights within the sale include; the L-3807 professional direct drive turntable which would normally retail at £249.99 but while stocks last will be available for just £114.99 – saving a whopping 54%. If you're looking for stylish belt-drive turntable the L-87 could be the one for you with £135 slashed from the SRP (£269.99). Or for those dipping a tentative toe into vinyl an intuitive midi-turntable could be just right with the L-84 available for just £54.99 – saving 45% off SRP.
The sale event offers something for everyone with not just turntable products but also a range of speakers, where one of the standout deals is available on the Grid-7 which with an 11 Watt speaker output, 10 hour battery life between charges and even powerbank functionality to recharge your phone/tablet – looks like a star Black Friday bargain at just £54.99 – saving 45% off SRP.
-End-
List of Key Closing Down / Black Friday Deals
Product Name Website Link SRP Sale Price Saving %
BT-4650 Bluetooth Speaker http://www.lencouk.com/the-collection/sound/bluetooth/bt-4650.html
£119.99 £69.99 42%
BTL-450 Bluetooth Speaker Tower http://www.lencouk.com/the-collection/sound/bluetooth/btl-450.html
199.99 99.99 50%
BTSW-1 Pocket Bluetooth Speaker http://www.lencouk.com/the-collection/sound/bluetooth/btsw-1.html
64.99 39.99 46%
BTSW-2 Pocket Bluetooth Speaker http://www.lencouk.com/the-collection/sound/bluetooth/btsw-2.html
64.99 39.99 46%
DR-05 Radio http://www.lencouk.com/the-collection/sound/radio/dr-05-bt.html
149.99 79.99 47%
Grid-7 Bluetooth Speaker & Powerbank http://www.lencouk.com/the-collection/sound/bluetooth/grid-7.html
99.99 54.99 45%
L-175 Glass Turntable http://www.lencouk.com/the-collection/sound/turntables/l-175.html
349.99 179.99 49%
L-3807 Professional Turntable http://www.lencouk.com/the-collection/sound/turntables/3807.html
249.99 114.99 54%
L-3867 Midi-Turntable http://www.lencouk.com/the-collection/sound/turntables/l-3867.html
79.99 49.99 37%
L-84 Midi-Turntable http://www.lencouk.com/the-collection/sound/turntables/l-84.html
99.99 54.99 54%
L-87 Contemporary Turntable http://www.lencouk.com/the-collection/sound/turntables.html
269.99 134.99 50%
L-88 Ultra-Slim Turntable http://www.lencouk.com/the-collection/sound/turntables/l-88.html
269.99 149.99 44%
psychsoftpc.com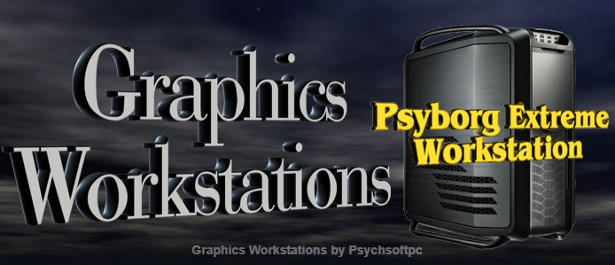 We at Psychsoftpc make high performance gaming computers and don't like the usual boring Cyber monday offers we see from everyone else so we decided to do something different for Cyber monday. we know that gamers like puzzles and quests and of course pizza so we decided to go with that as our theme. if the customer enters the secret code WWLCD at check outt hey will get free pizza with purchase from http://www.psychsoftpc.com the secret code will be on our Twitter and Facebook pages and of course is game related. It is something we think of every day when confronted with unusual situations: What Would Lara Croft Do!
Psychsoftpc Site http://www.psychsoftpc.com
Twitter http://twitter.com/Psychsoftpc
Facebook https://www.facebook.com/Psychsoftpc
Computers Built in the USA With Traditional MassachusettsCraftsmanship by Psychsoftpc
Psychsoftpc makes high performance Virtual Reality ready Gaming Computers, GPU Tesla Personal Supercomputers, Turn Key GPU Tesla Super computer Clusters for Big Data & Research & AI, Virtual Reality ready Professional Workstations and turn key Big Data Hadoop Clusters in Quincy, MA Computers Built in the United States With Traditional Massachusetts Craftsmanship by Psychsoftpc of Quincy, MAUSA
Psychsoftpc is an artisanal computer company, so they hand craft all of their machines and subscribe to a Just In Time philosophy. They are constantly evolving their machines with the very latest technology and are often the first to put out machines that take advantage of the latest tech because they don't stock parts or pre-build machines which have to moved before they can use the most advanced technology in their machines.So while the other guys can take months to put out machines with the latest, fastest tech, the folks @Psychsoftpc can take days. Thomas Friedman in his book Thank You For Being Late says we must constantly adapt to rapid shifts in technology because of accelerating technological change, specifically the impact of Moore's Law and market forces which are linking the world more powerfully than ever before. Unlike the other guys out there, Psychsoftpc embraces this. They are constantly adapting and improving their machines. They don't release new model names, just improve the machines they build with the latest tech as it comes out.
Psychsoftpc was among the first companies to offer Linux as a preinstalled option on its machines, the first to offer turn key entry level Linux Cluster Supercomputers affordable for small businesses, the first to offer a Digital Signage controller PC, one of a select few recognized by NVidia and Autocad for quality and capability in High Performance Professional Workstation design and manufacture, the first and only company to offer a Point of Sale Print Signage solution(currently in use in many major US retail chains), one of the first five companies to make authorized Tesla Personal Supercomputers, the first to offer Tesla Personal Supercomputers with Linux, the first and one of only two companies to produce turn key Hadoop Clusters for Big Data Analysis and the first to make Virtual Reality Ready Gaming Computers all while maintaining complete manufacturing in the USA.