Leading model making supplier Hobbies marks 125th anniversary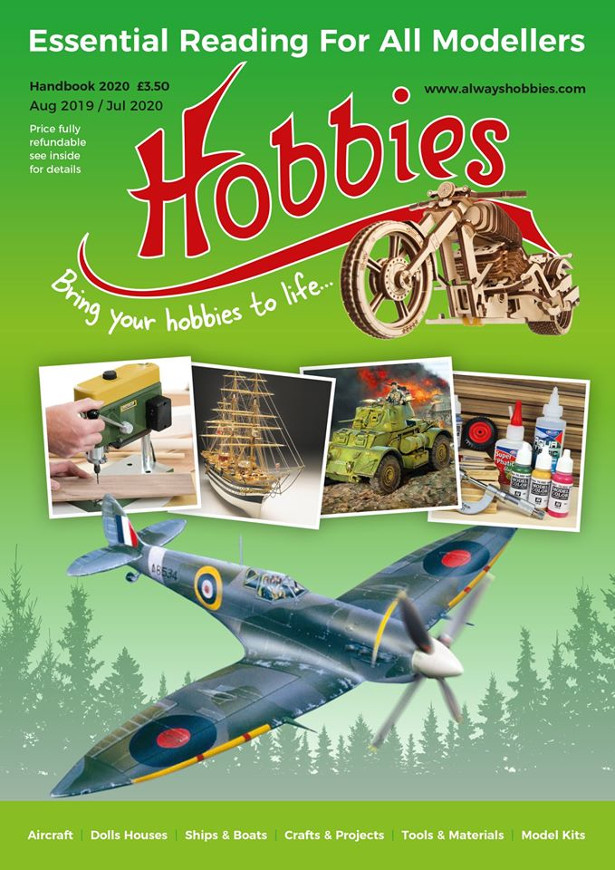 FACEBOOK | TWITTER | INSTAGRAM
Long standing provider of model and craft supplies, Hobbies, is celebrating its 125th anniversary this year.
The company has been providing craft enthusiasts with materials and tools since 1895. As well as the original store in Raveningham, Norfolk, Hobbies has since developed a large ecommerce site – www.hobbies.co.uk – supplying keen model makers across the country.
In the 1950s, Hobbies was well known for publishing its annual, which included instructional plans for projects such as model boats and furniture. The Hobbies Handbook (www.hobbies.co.uk/crafts/books-and-dvds/the-2020-hobbies-handbook-catalogue), a well-loved catalogue of thousands of products, remains a yearly print release.
"This is a landmark year for us," says Dan Meek, Hobbies' manager. "It's great to see what's widely considered an old-fashioned industry continue to thrive in the 21st century. Of course, the way Hobbies operates has adapted with the times, but it's great to see model making and crafting are still popular pastimes".
Later this year, Hobbies will be doing something special to celebrate this milestone achievement and say a special thank you to the loyal customers who have supported their businesses over the years.