Learn to Read Hebrew in Six Weeks Released by Miiko Shaffier
Learn to Read Hebrew in Six Weeks, by Author, Mother, and Hebrew Advocate, Miiko Shaffier.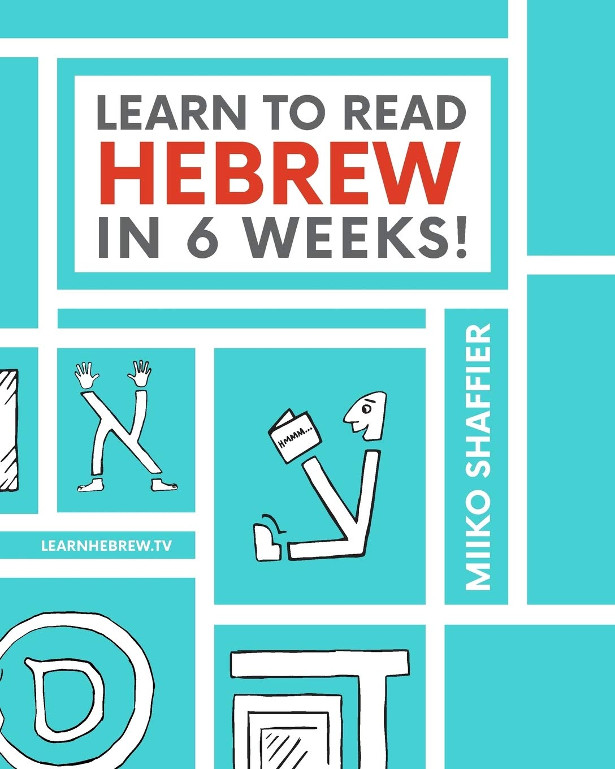 The Hebrew Alphabet can seem intimidating, but this book provides shortcuts as well as tips and tricks that make learning Hebrew fast, easy and fun!
Whether benefitting from being able to read the Bible in its original writings, or simply learning Hebrew for the first time, this illustrated book provides quick and easy solutions for conquering the Hebrew alphabet which opens the door for anyone to be reading Hebrew in 6 weeks or less. Those who have tried other books without success have learned to read Hebrew using this book.
Here's what makes it different:
* Fun memory tricks make it super simple to remember the sounds of the letters
* Pace – The book is divided into 12 simple lessons. Two a week for 6 weeks.
* The cheerful style of the book is great for adults and children alike.