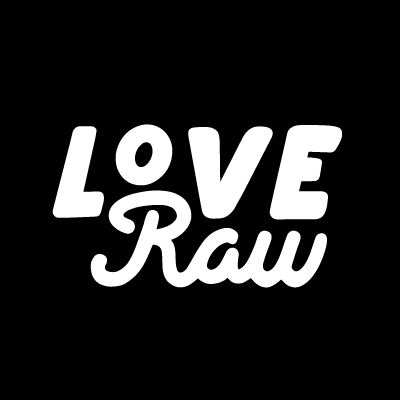 Vegan chocolate company LoveRaw celebrates new product launch in line with major rebrand
'LoveRaw beats Cadbury to it with the launch of a new vegan M:lk Choc Bar range'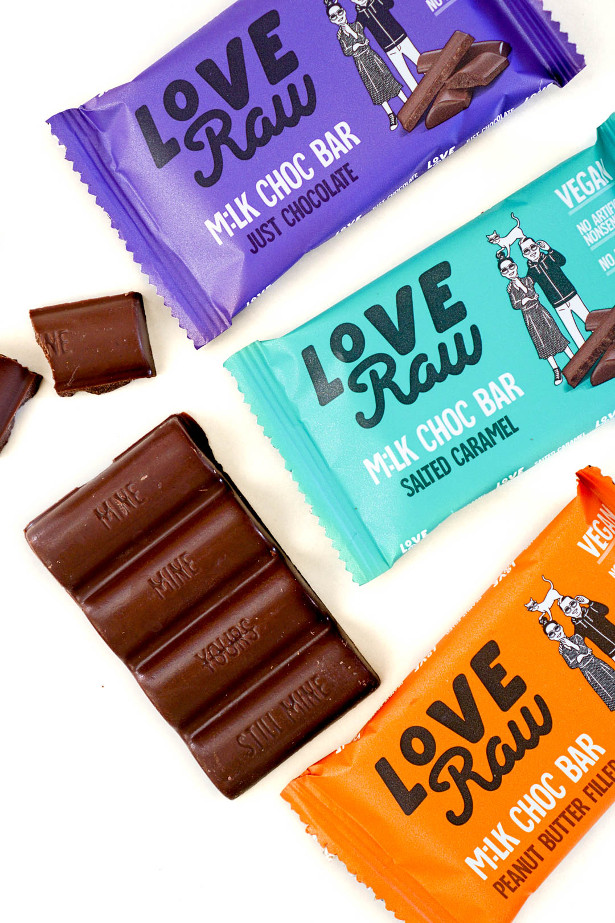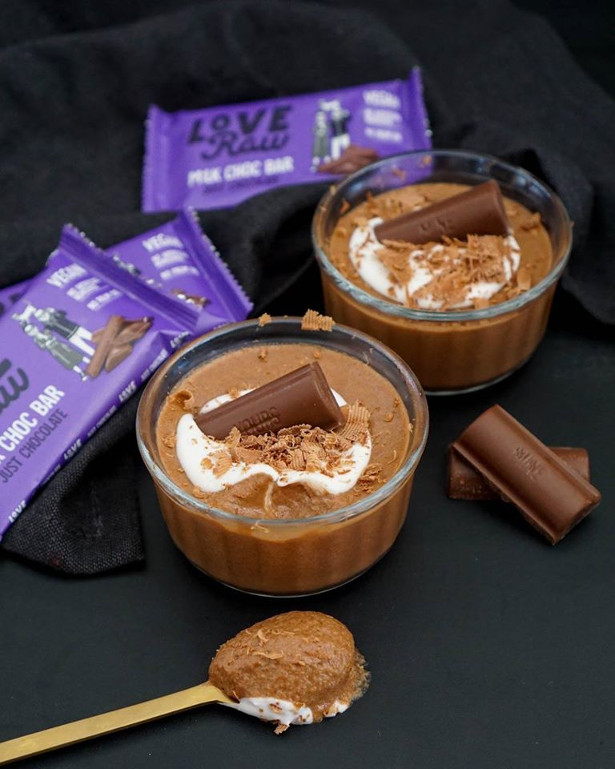 FACEBOOK | TWITTER | INSTAGRAM | PINTEREST | LINKEDIN
Self-declared "Unvegan" vegan chocolate company, LoveRaw, has unveiled a major rebrand alongside the expansion of its current product range with the launch of an exciting new category.
With a focus on delivering vegan chocolate that tastes like 'chocolate chocolate' and doesn't compromise on taste, LoveRaw is pleased to introduce its unique M:lk Choc Bar range, produced in three delicious flavours: 'Just Chocolate', 'Salted Caramel' and 'Peanut Butter filled'.
Launched in conjunction with its rebrand, the new LoveRaw M:lk Choc Bars have real potential to fill a void in the vegan market, as recent research shows that milk chocolate is one of the most-missed foods by vegans.
Representative of the LoveRaw mantra 'chocolate first, vegan second', the new M:lk Choc Bar is a decadent confectionery snack, and like all other LoveRaw products are 100% vegan and made using the finest ingredients; no artificial nonsense, no palm oil, no dairy and no compromise.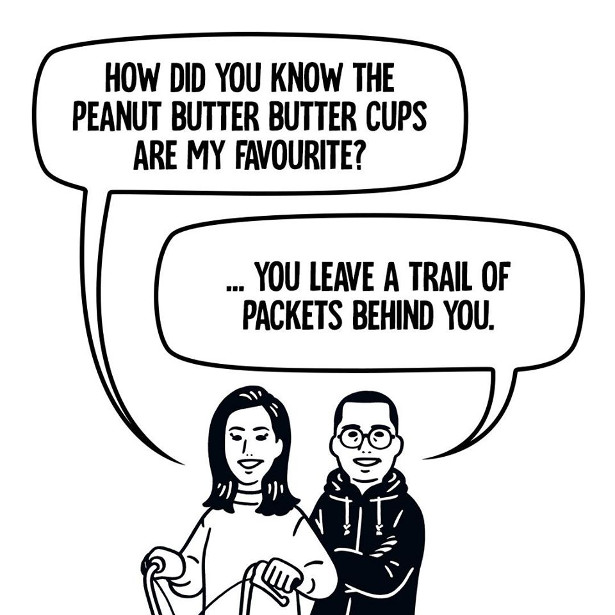 Rimi Thapar, Entrepreneur and Co-Founder of LoveRaw confirmed: "In the past, vegan food has been given a bad rep for a variety of reasons, including the assumption of an inferior flavour. This stigma is slowly fading as the industry evolves, but despite what many consumers (and businesses) think, there shouldn't have to be a trade-off when it comes to vegan products and how they taste."
"The UK vegan market is set to grow by 327% over the next 12 months alone, and potentially even more so with people changing their eating habits in response to the coronavirus pandemic. By putting all of our efforts into developing a great-tasting vegan milk chocolate bar, we believe we have successfully provided a delicious solution for both vegans and not-so-traditional "Unvegan" vegans who want to dip in and out of veganism as and when they choose."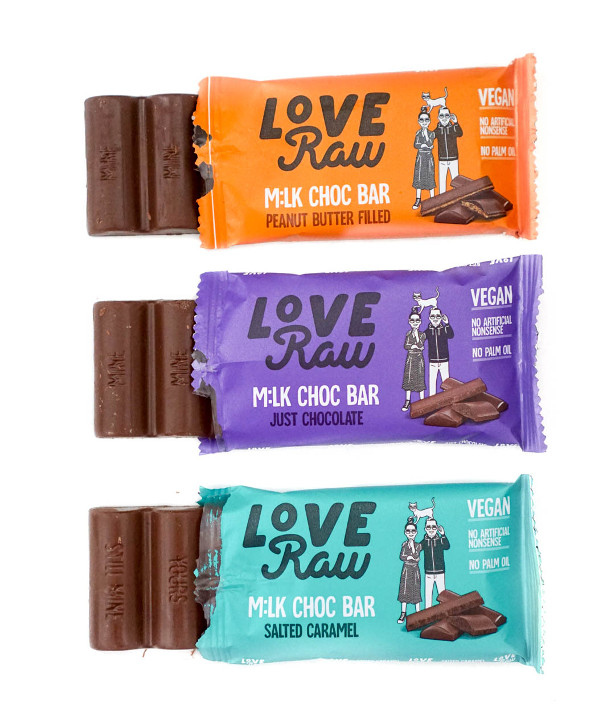 LoveRaw has successfully channelled its fun and edgy personality through its new branding, with a modern refreshed logo and cartoon illustrations of co-founders Rimi and Manav Thapar on its packaging, reflecting the brand's ethos of not taking itself too seriously.
To be phased in throughout April 2020, both the rebrand and launch of the M:lk Choc Bar range follows a recent seven-figure investment from Blue Horizon Ventures, a venture capitalist renowned for investing in 'game-changing' plant-based food brands.
Forecast to dominate the vegan confectionery sector, the LoveRaw M:lk Choc Bar is the first product to be launched from an exciting pipeline of NPD for 2020, with the range already available online at www.eatloveraw.com and Amazon.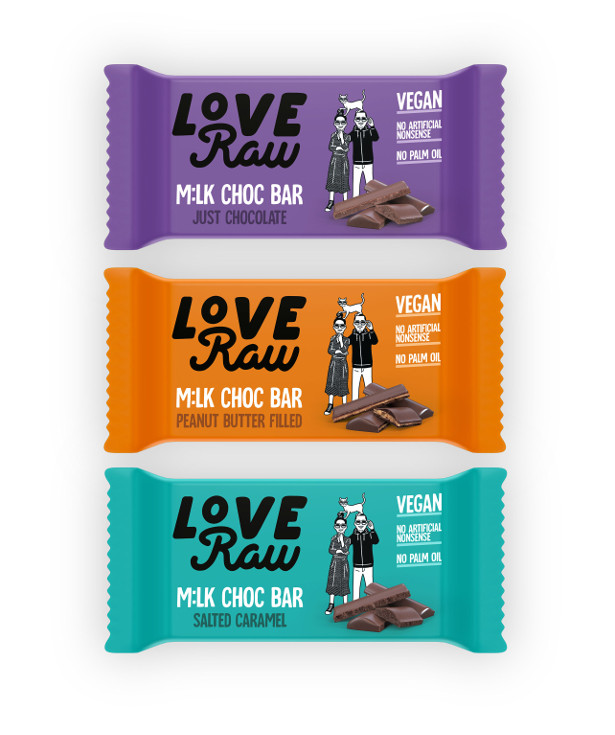 Rimi added: "Traditionally, LoveRaw has always unveiled the launch of new products or flavours in retail stores first, but with people being urged to stay home due to the widespread of Coronavirus, we as a brand wanted to ensure we supported this message and provided the opportunity for vegans and 'unvegan vegans' to purchase our new M:lk Choc Bar range online, both directly via LoveRaw and also via Amazon."
From mid-April consumers can also purchase the M:lk Choc Bar range from Boots [online and in store] and Whole Foods UK, with additional retailers to be announced in the coming weeks.
For more information, visit: www.eatloveraw.com