Major League Rugby games set to be hosted in Las Vegas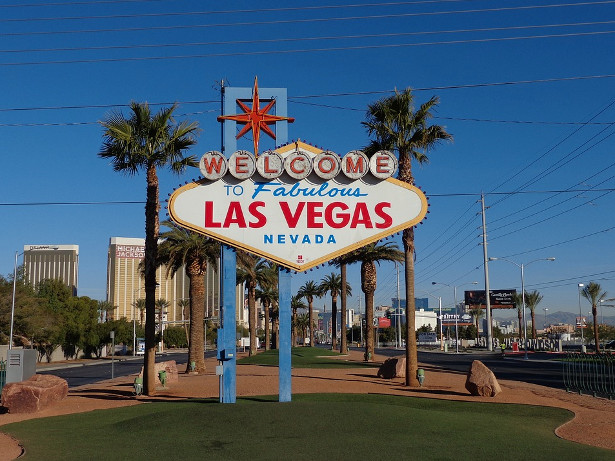 Photo by C2GlobalSales, Public Domain
Caption: Professional rugby union is soon to be staged in "Sin City"
The leading professional rugby union league in North America has confirmed it will be staging some regular season games for the 2020 campaign in Las Vegas, Nevada. Major League Rugby, which brings together the biggest and best rugby union stars in the U.S. and Canada, is set to expand further in 2020 and wants to showcase its credentials to the Las Vegas audience. The Major League Rugby organization is headquartered in Salt Lake City, Utah, so it's unsurprising that they are keen to help the sport take off in neighboring Nevada.
When the schedule for 2020's regular season was revealed in September, a string of notable matches in February were listed as venue "TBD". However, it has since been confirmed that Las Vegas will stage the clash between Rugby United New York and Austin Herd on February 15, followed by the Toronto Arrows vs Houston SaberCats match the following day. The venue in Las Vegas is yet to be confirmed, although it's likely that the stadium will need to be in proximity to the Strip to entice a blend of locals and tourists to come along.
Las Vegas is a more rounded entertainment destination in 2019
These days, Las Vegas is about so much more than just the casino scene. Its entertainment – including live sport – is increasingly popular with locals and tourists alike. It's possible to save money on the Strip by using Tix4Tonight stands to get show tickets with up to 50% discounts. Meanwhile tickets for Vegas' latest sporting franchise, the Las Vegas Knights NHL ice hockey team, are like gold dust, having made a huge impression on the sport in such a short space of time.
It has been confirmed that Major League Rugby will expand from nine teams to 12 for the 2020 campaign. Rugby ATL, Old Glory DC and New England Freejacks are the latest entrants for the new season, with the organization confirming plans for further expansion in 2021. In April this year, Rugby United New York confirmed the signing of French international ace, Mathieu Bastareaud, which has been seen as a statement of intent that the MLR means business against the likes of the France Top 14 and Pro14 leagues. The announcement of two MLR fixtures being staged in Las Vegas has fed rumors that investors are keen to create a Las Vegas rugby union team for 2021.
Could Emersion Entertainment bring the MLR to Vegas?
Reports suggest that two leading marketing supremos in the city have formed a new organization called Emersion Entertainment, with a view to bringing professional rugby union to Las Vegas. Mick Hall and Rob Cornelius established Emersion Entertainment in January this year, with the latter having previously been involved in promoting the USA Rugby Sevens tournament. Within the biographical pages of Emersion Entertainment, it states that the organization celebrates the fact that Vegas is "successfully redefining itself yet again, this time as a Global Sports & Entertainment destination".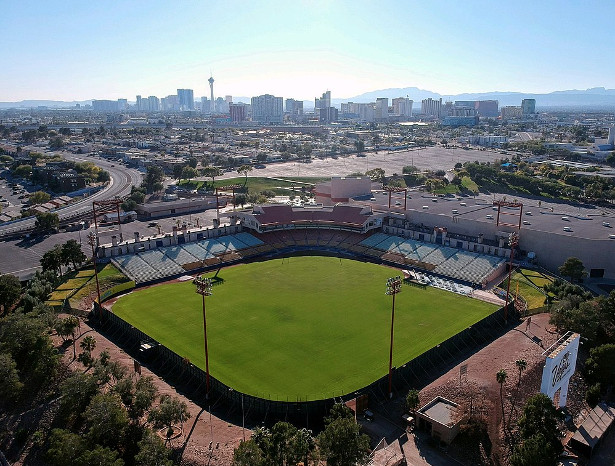 Photo by Antic2, CC BY-SA 4.0
Caption: Cashman Field – the new home of the Las Vegas Lights soccer team
To that end, the new company is "capitalizing on the opportunities created by growth in mid-tier pro sports", with plans to acquire "rights to a professional sports team" in close proximity to the Las Vegas Boulevard Strip. Mid-tier sports would almost certainly cover rugby union, given that the USA Rugby Sevens has proved such a hit in Vegas in the past. Other sports to successfully cement themselves in Las Vegas of late include soccer, with the Las Vegas Lights FC team now a key side in the United Soccer League. Meanwhile NFL is also due to come to the city in 2020 with the Las Vegas Raiders becoming the next big thing in gridiron.
When Major League Rugby officials were quizzed recently about the prospect of the sport coming to Las Vegas for good, the response was coy to say the least. They stated that while they couldn't "comment on speculation about a particular city", they admitted the organization has received several "inquiries" from "prospective ownership groups" across the U.S. and Canada. It certainly looks like rugby union is here to stay in North America. CBS Sports' multi-year broadcasting deal has really helped to sustain the sport's momentum on the other side of the Atlantic.