Make Your Real Life Pet A Story Book Star With Petlandia
Heart-warming personalised storybooks – a 'wagnificent' gift for pet lovers this Christmas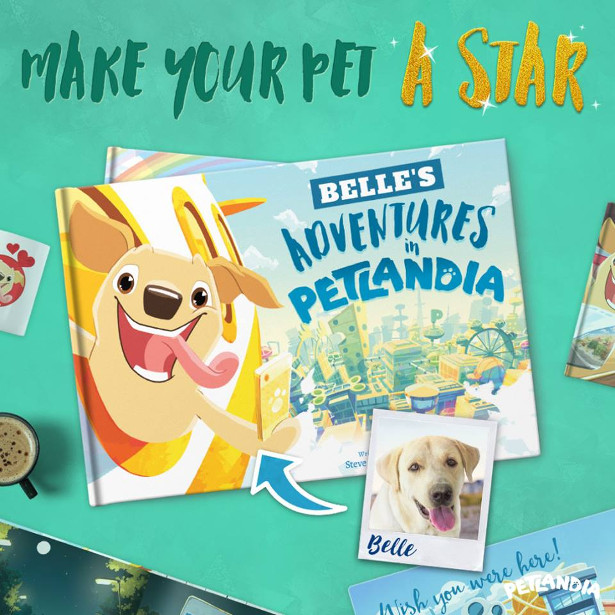 FACEBOOK | TWITTER | INSTAGRAM | TUMBLR | PINTEREST | YOUTUBE
This Christmas, give pet lovers a paw-fect present with Adventures in Petlandia and PetlandiaRoadtrip – hand illustrated storybooks featuring impossibly cute caricatures of their pets. Set in the wonderful world of Petlandia, dog, cat and rabbit fans can see their furry friends in beautifully written and illustrated tails of friendship, fame, loneliness and love, all fully personalised.
Petlandia turns real-life four-legged BFFs into storybook stars, with two fun-filled options to choose from:
Adventures In Petlandia: This heart-warming tale of friendship, fame, loneliness, and love sees your pet (dog, cat or rabbit) jetting off to Hollywoof, a pawsome world of four-legged fun!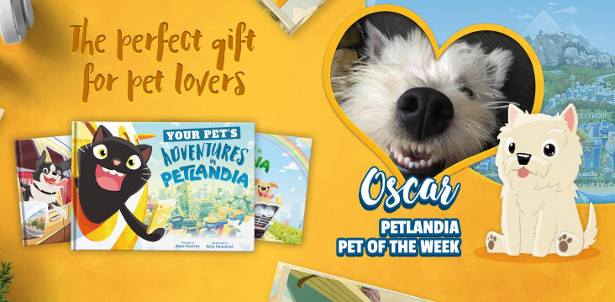 Petlandia Roadtrip: Two dogs embark on a fun-filled and fur-raising road trip across Petlandia. Hilariously heart-warming, this pawsome adventure sees the fuzzy friends going on a road trip from MewYork to Hollywoof via San Franbiscuits and beyond. Fur is ruffled but friendship conquers all!
£19.99 (softback), £27.99 (hardback), www.Petlandia.com, free delivery worldwide.
It's easy to create a personalised Petlandia book, simply:
Head to www.Petlandia.com and create your pet by choosing the pet type (dog/cat/rabbit)
Click 'Create my Pet'
Customise further by choosing its breed and the colour of its eyes and collar so you can ensure the star of the book looks just like your pet
Click 'Send me to Petlandia!' and then 'Create my book' to immediately see the full personalised story of your pet's pawsome adventure
You can even order personalised wrapping paper to gift wrap your book, giving it an extra special touch.
To ensure this pawsome gift arrives in time for Christmas, place your order according to these dates.
Standard Delivery – Order by Midnight Dec 17th
Express Delivery – Order by Midnight Dec 18th