Manly Bands Are A Stylish Father's Day Gift For Men!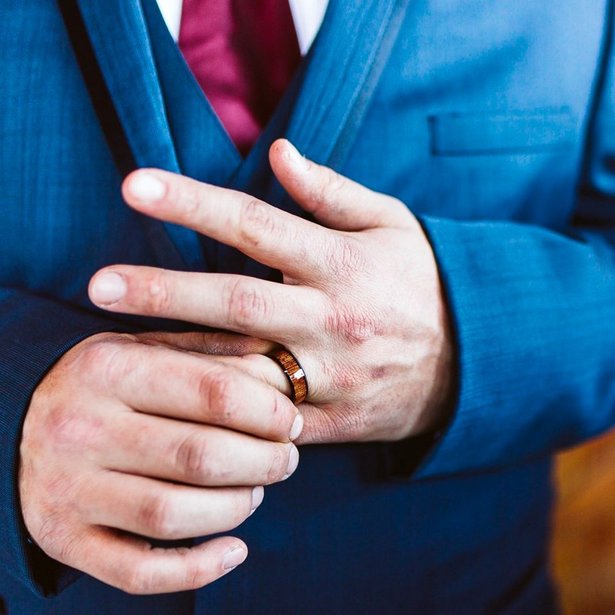 Manly Bands, is the fastest-growing men's ring brand in the wedding space, and they find a lot of their customers order their (and their husbands) replacement rings around summer. They have a ring for every type of man, sports fans included, and use the most unique materials like carbon fiber, dinosaur bone, and meteorite to make them truly stand out. The rings aren't too pricey, and they have a killer sale on right now. (they also ship really fast!)
Say No to Boring Wedding Bands
Manly Bands helps every man (woman, and alien) find a genuine badass and unique-to-them wedding band. We believe if you are going to wear one ring for the rest of your life, then you better be guaran 'damn 'teed to love it. Manly Bands was created so that EVERYONE could have a buying experience with reverence, class, and love during the selection process.
Founded by married couple and Co-CEOs, John and Michelle in 2016, Manly Bands was born because of a horrible experience trying to find a wedding band for John. With not enough options, especially in larger sizes, both felt defeated, and John felt pressured to settle for a band that was not special to him. They were horrified, and right then, John and Michelle vowed to create a better experience all around for everyone involved. And that, ladies and gents, is how Manly Bands was born!